loading...
Search
23 RESULTS FOR OOTDMOMMY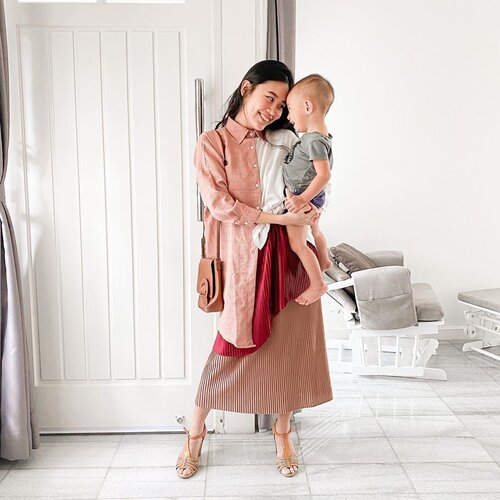 Tadinya milih kemeja @shopataleen ini buat kerja, eh keburu work from home. Jadi styling di rumah aja deh. Siapa di sini yang menerapkan kebiasaan dress up/dandan meskipun
#dirumahaja
? ☝🏻 Bukannya centil ya, tapi emang tampil rapi itu bikin mindset kita jadi semangat untuk produktif. Coba praktekin deh!
#clozetteid
#ootd
#momblogger
#ootdmommy
#wfh
#selfisolation
+ View more details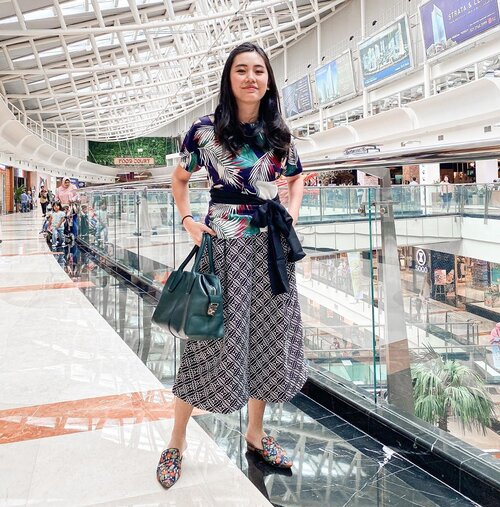 Weekend kemarin menyempatkan quick date sama paksu, 3 jam aja keluar rumah berdua. Cuma nonton Little Women lalu pulang lagi. Great movie, btw.
Meskipun kangen Owen (apalagi pas ada choo choo train lewat ya ampunnnn, never in my life had I imagined I'd miss someone so bad at the sight of choo choo train LOL), tapi it was so refreshing. Kayak zaman pacaran lagi. I think it's good untuk dilakukan lebih sering.
How about you? Do you still go on a date with your partner? If so, how frequent? (Wearing a tropical top from @shopataleen )
#momblogger
#ootdmommy
#clozetteid
#ootd
#lookbookindonesia
+ View more details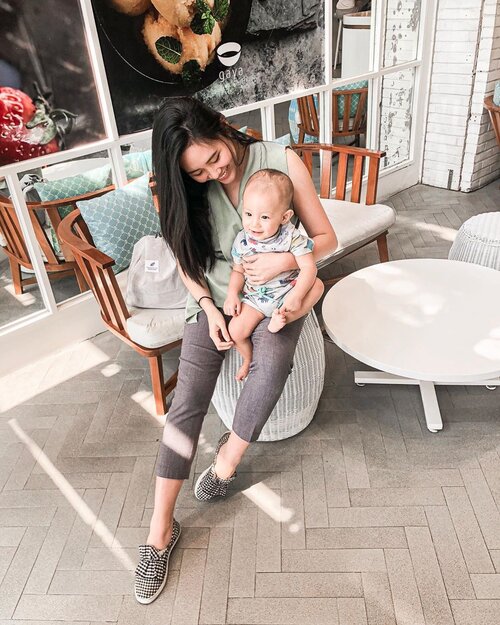 Breastfeeding moms cannot gain weight - that's a myth! Or an overly-simplified statement. Yes, breastfeeding helps you lose more calories. But you can still gain weight if your calorie intake is more than what you burn.That said, if you maintain a healthy lifestyle and balanced diet (note that it is not recommended for breastfeeding moms to go on a strict diet because what you eat affects your baby's main source of nutrition), it does help keep your overall body weight and fat in check. I still have 2.5kgs over my pre-pregnancy weight but to my surprise, according to the thorough BMI check I did today, I'm already 2 kgs below the ideal body weight and my fat mass is just in the middle of the normal range for women my age. The perks of breastfeeding, I guess!Anyway, setiap ngepost sepatu ini pasti ada yang nanyain. Ini merk Rubi yang suka ada di Cotton On, tapi udah lama banget kayaknya sih udah gak ada sekarang.Kalau atasan ini bisa beli di @basicbynash yah, bukan nursing top tapi nursing-friendly karena modelnya bisa dibuka depannya. Fittingnya juga bagus bikin keliatan kurus.Tote bag dari toko BABYFB di Shopee dan aku masih punya promo code ya kalau mau belanja di situ. Check di highlight "PROMO CODE".
#clozetteid
#ootd
#ootdmommy
#9monthsold
#nursingfriendly
#momblogger
#honestmothering
+ View more details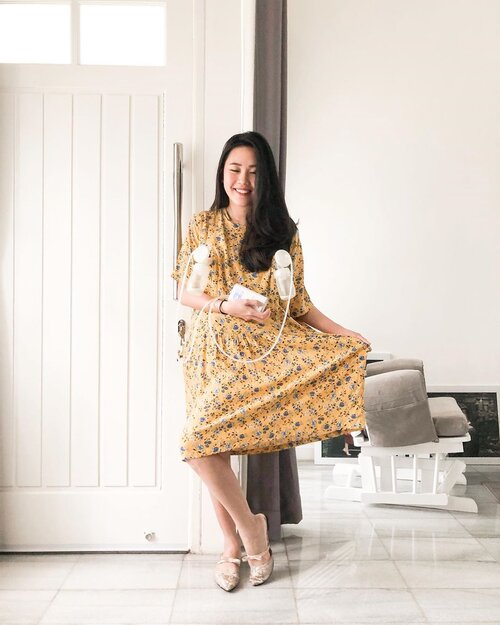 "Anybody offended by breastfeeding is staring too hard." Cannot agree more with this quote!
A little over 9 months into my breastfeeding journey (hoping to make it to at least one year), so I thought I'd dedicate a post for a photo (or three 😛) of me pumping. I've come from the fresh postpartum baby blues of dreading every nursing session to loving it so much, so much that while I can't wait til the day I officially stop breastfeeding and can't chug some 🍺 there's a part of me that wishes that day don't come too soon.
We have been trying to wean off the breasts so Owen is now mostly bottle-fed, but DBF-ing to sleep is a crutch that is much harder to break. We're taking our time but making progress.
Anyway... this breastfeeding-friendly dress I'm wearing is from @mom.bies . Highly recommended! Bahannya ringan, dipakainya adem, bukaan menyusuinya pas. Baju rumah yang nyaman buat busui. Dan style bisa juga untuk dipakai keluar rumah atau bahkan summer vacay. 💛
#clozetteid
#ootd
#ootdmommy
#pumpingmom
#busui
#momblogger
#mamadaily
#nursingfriendly
#breastfeedingmom
+ View more details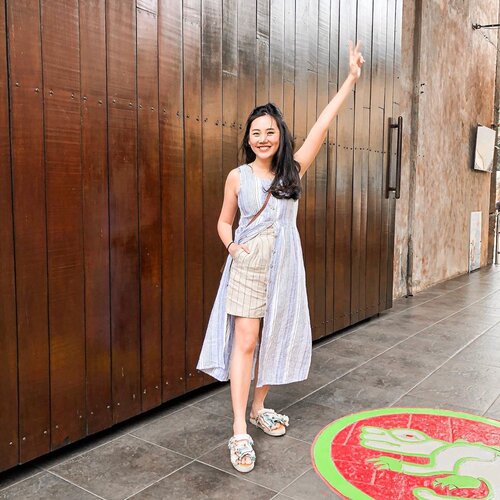 That Friday feeling • but everything isn't always as it seems, is it? In reality this mama just finally succeeded putting Owen to sleep after +- 1 hour of crying and refusing sleep. He's going thru what they call the 8-month sleep regression, which is what commonly (but not always) occurs as baby goes through major growth and developments. Plus, he's teething so his appetite for solids is plummeting. Hope all these are temporary and he goes back to his scheduled-sleeper, happy-eater self!
#momblogger
#mamadaily
#honestlymothering
#ootdmommy
#clozetteid
#ootd
+ View more details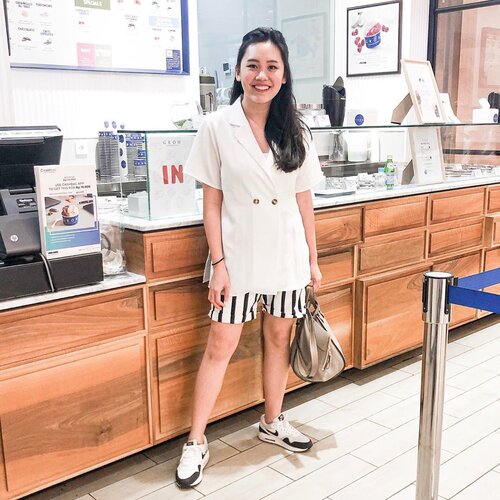 These days kalau jalan2 carinya yang baby-friendly. Kalau mau makan carinya yang punya high chair. Kalau mau nongkrong carinya yang bisa sediain air panas di dalam wadah yang cukup. Ibu-ibu life 💙
.
Anyway, atasan ini dipilihin sama stylistnya @yunaandco for me. Such a good and thoughtful choice! Tinggal pakai nursing tanktop di dalemnya. Kalau mau pumping bahkan gak perlu buka kancing topnya karena fit di bagian dadanya cukup untuk digeser kanan/kiri (single pump yaaa maksudnya).
.
#mamaneedstogoout
#clozetteid
#ootd
#ootdmommy
#mamadaily
#momblogger
+ View more details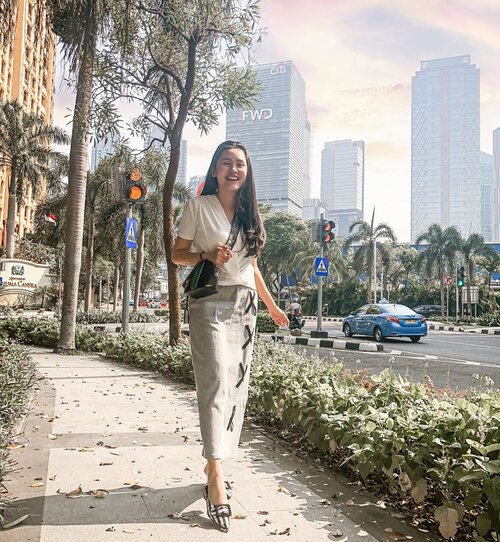 Pretty sure the mothers on the bus don't go shush shush shush all day long 🤪 Did you notice that some nursery rhymes have very questionable lyrics? LOL. Here's another one of my favorites:
.
Down by the bay
Where the watermelons grow
Back to my home I dare not go
For if I do, my mother will say:
"Did you ever see a bear combing his hair down by the bay?"
.
I mean... what? 😂
#clozetteid
#ootd
#ootdmommy
#mamadaily
+ View more details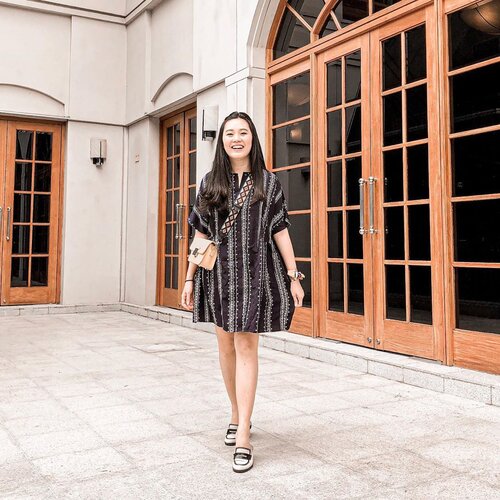 You ever tried to come up with a caption so long the thought of ordering a cheeseburger and fries came interrupting not once, not twice, but four times? 🍔 🍟
#ootdmommy
#ootdblogger
#clozetteid
+ View more details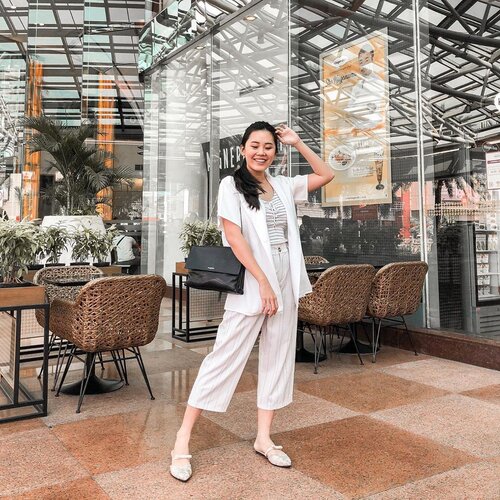 + View more details

loading ...
Back To Top