loading...
Search
129 RESULTS FOR OPPO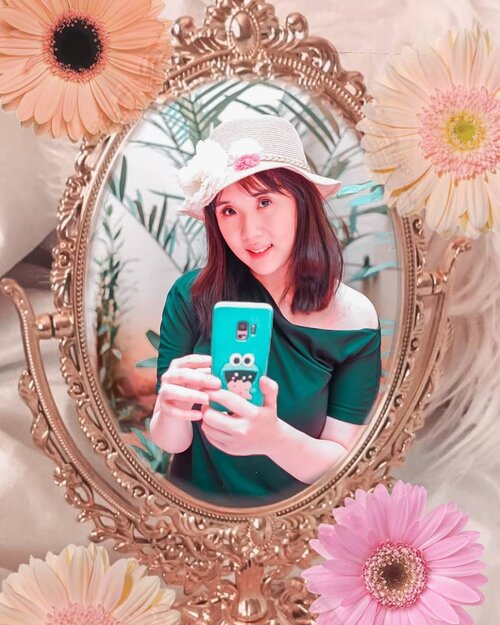 + View more details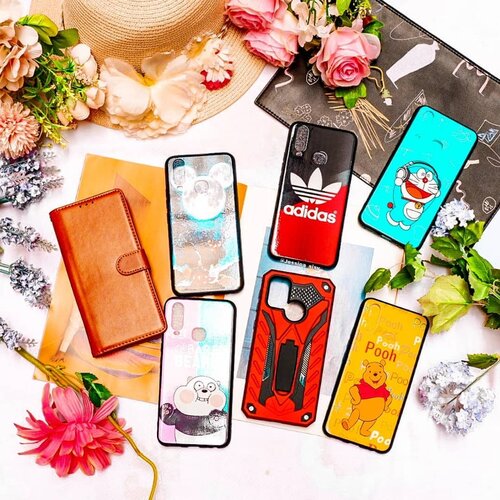 Case Hp KEKINIAN 👌Mau sharing aja kalo casing hp gw yg kuat dan tahan lama tahunan ini merknya L8A dari @Luckyacc_jonichenKrn gw orgnya careless, lempar hp sana saini jadinya emg butuh casing HP yg kuat, tebal, dan tahan lama.Produk2 nya up-to-date ngikutin perkembangan dan kebutuhan. Selain itu, pengirimannya cepat, pelayanan ramah, dan sangat komunikatif. Mau butuh casing hp atau tablet dengan design tertentu, bisa WA atau DM @Luckyacc_jonichen u tuk dicarikan sesuau keinginanmu. Mulai dari case hp yg cute, leather case yg kuat, dan semua casing dilapisi plastic dan ziplock yg ANTI JAMUR. Makanya, casing L8A kuat, masih awet disimpen lama. Buat yg cari casing hp atau tablet bisa DM ke @Luckyacc_jonichen ya 👌
#casinghp
#casingtablet
#hpcase
#iphone12
#iphone12pro
#iphoneboba
#samsungs21
#vivo
#oppo
#xiaomiredmiYou
won't regret if you buy this case from @hanogramcase........
#ootd
#photooftheday
#beautifuldestinations
#phonecase
#japan
#fashionblogger
#outfitoftheday
#korea
#makeup
#wiwtindo
#iphone
#android
#flatlays
#model
#postthepeople
#travel
#art
#design
#clozetteid

+ View more details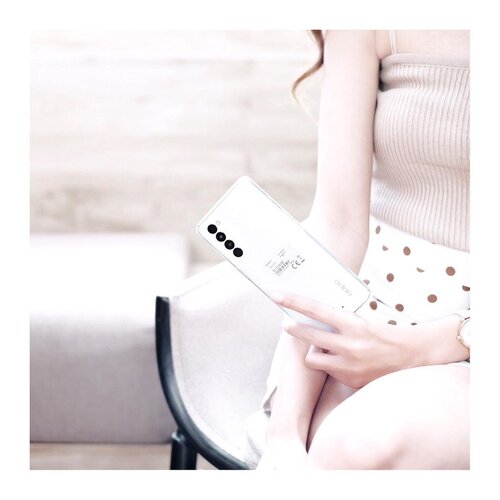 Why @oppoindonesia ?-Banyak bgt yg tanya hal ini ke aku sejak pertama x aku pake OPPO RENO 4 PRO. Ini honest review aku ya.• Super cepetGak pernah tu namanya aku foto, liat video ato buka aplikasi apapun itu lemot. Semua super fast tanpa ada app crash.• Quality Camera Good !No kaleng kaleng deh. Jadi skrg kalo uda ga bawa camera SLR lgsg deh keluarin hp ini tanpa edit pun hasilnya dah manteb• Super ringanHp ini mskpn layarnya lebar tapi tipis, ga berat sama sekali. Mau scrolling hp lama lama jg ga akan pegel ini tangan• SUPER FAST CHARGINGLagi asik asik ntn eh ternyata abis batt, tinggal charge 20-30 menit uda bisa lanjut ntn lagi. Ga perlu ntn sambil charge hp deh.-Recommend ga nih?OFC dong ! Cobain deh....
#clozetteid
#Reno4Series
#OPPOReno4Pro
#OPPOIndonesia
#tephcollaboration
#influencerindonesia
#influencersurabaya
#influencerjakarta
+ View more details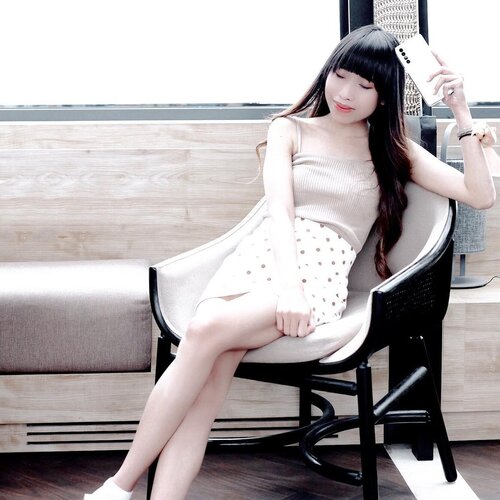 OPPO RENO 4 PRO !-This is my very 1st Android phone and I love it 😍 What's good?• 90 Hz Borderless Sense Screen with 3D Curve Display• 65W SuperVOOC 2.0c - The fastest and safest in the industry : so, kalo kalian charge dari 30% ke 100% cuma butuh 30 menit aja. Ini fitur paling aku suka.• Premium Design with Thin and Lightweight Body - Bye bye hp berat 🙌🏻 Oppo Reno 4 Pro bener" tipis dan ga berat.• Innovative Imaging features to Impress your friends.Penasaran seperti apa sih Oppo Reno 4 Pro dan gimana sih hasil cameranya. Kalian bs cobain langsung d gerai OPPO terdekat.-I really recommend this phone.I rate 5/5 ☘️...
#clozetteid
#Reno4Series
#OPPOReno4Pro
#OPPOIndonesia
#influencer
#influencersurabaya
#influencerjakarta
#influencerindonesia
+ View more details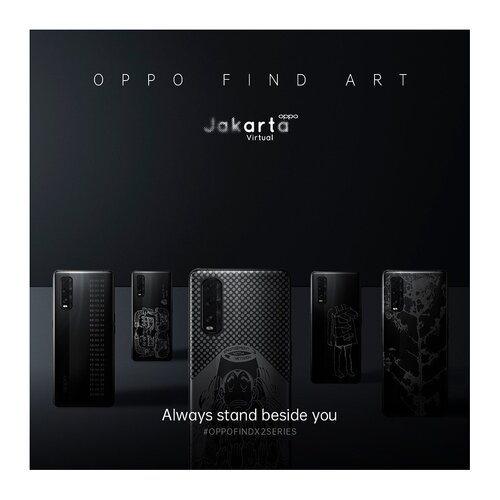 Hey everyone !I'm so proud to the the one of @oppindonesia family now. Btw, come and join the OPPO Art Jakarta Virtual event — karena di sana bakal ada art virtual galeri dan ada beberapa aksi sosial. Well, as a young generation let we spread a positive vibes around us ☘️.
#ArtJakarta
#OPPOArtJakartaVirtual2020
#OPPOFindArt
#clozetteid
+ View more details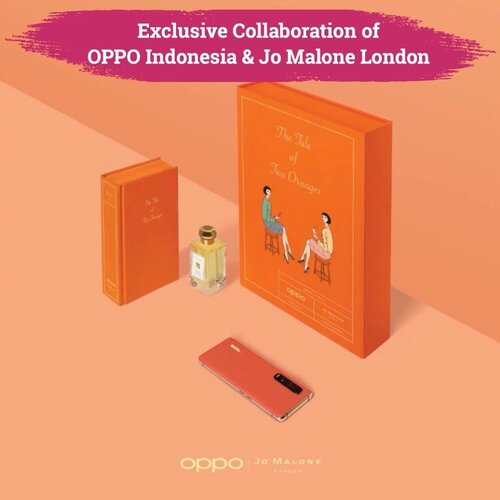 The Tale of Two Oranges, kolaborasi dari OPPO Indonesia dan Jo Malone London kali ini ready to freshen up your mind! Dibandrol dengan harga Rp17.999.000, bundle ini sudah bisa di-pre-order, lho Clozetters! For more information, check @oppoindonesia !📷 @oppoindonesia
#ClozetteID
#TheTaleofTwoOranges

+ View more details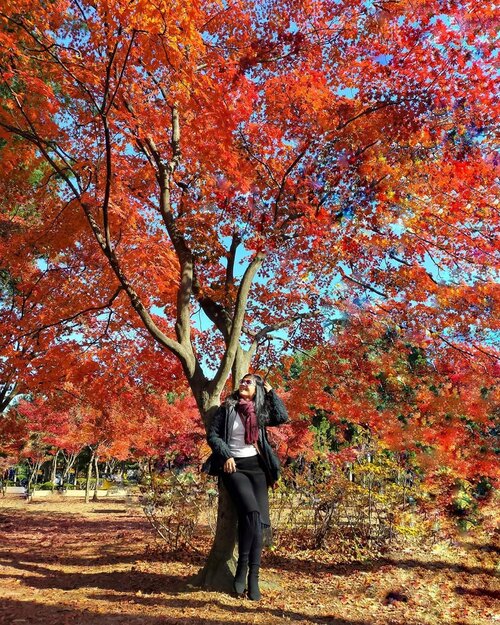 Antara Ekspektasi & Realita saat liburan .. 📸...November lalu, Sopiah & @waoderadiatna ke Nami Island .. udah sotoy banget mikir "jangan weekend ya! Senin Aja, biar gak Terlalu penuh" eh ya.. namanyaaa tempat wisata woi! Bus Kita aje penuh yaaa.. tetep 🤣🤣...Untuk foto di spot ini aja, yang keliatan besar pohonnya Dan sebelah Ada petunjuk arah berbahasa Korea, tetep aja Ada family yang pepotoan di situ, keliatan 2 kepalanya 🤣 Ode dah berusaha banget ini motoinnya .. mamaci ode! ...❤️ Slide 1 : sesudah diedit ya.❤️ Slide 2 : foto asli.❤️ Slide 3 : ngedit pakai Snapseed (mostly healing, sisanya cuma sekali brush+saturation) ...Foto-foto liburanku ya gak semua beneran sepi sih, kadang Ada aja photo-bomb-nya .. kadang sebelahan ama orang yang bilang "yaudah mbak foto Aja, saya Kan Juga foto dari sini" 😑🤗 sudahlah .. karena dunia itu bukan milik Kita doank, Dan yang lain gak cuman ngontrak .. milik bersama 😍❤️Yang penting adalah semua happy Dan Kita Ada solusinya .. ...Kamu Ada pengalaman yang sama Juga kah? 😋Kasi tahu Sopiah donk...
#clozetteid
#lifestyle
#wheninseoul
#sofiadewitraveldiary
#shotonOPPO
#ThrowbackSeoul
#livetotravel
#autumn2019
#fashion
#styleblogger
#wanderlust
#autumnstyle

+ View more details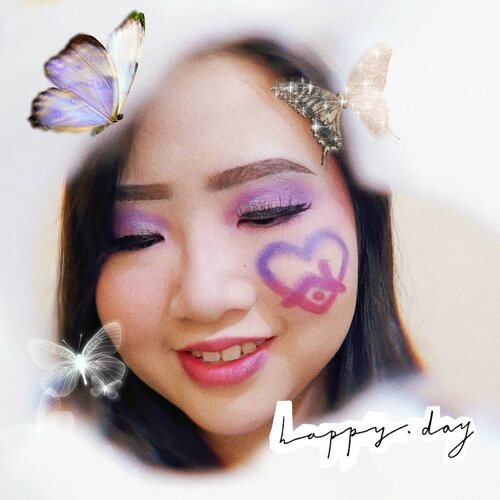 + View more details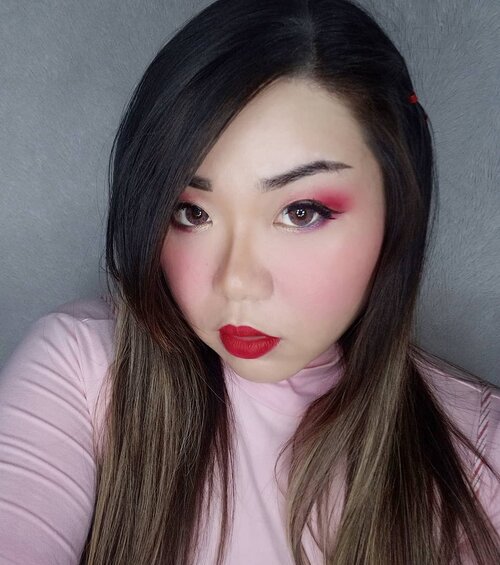 Hi teman-teman,
We are living in a strange strange period right now dan aku tau sebagian besar dari kalian sedang menjalankan self quarantine like me and you might be getting crazy and losing your purpose day by day like i do.
Hari ini setelah berhari-hari moping, getting depressed and not getting out of my PJs, i finally wear something nice dan put on some makeup - in a short few days aku sudah hampir lupa bagaimana my love of makeup brings me joy whenever i play with them, and how therapeutic the routine of applying makeup is for me. I finally feel normal, myself and happy again today. I finally stopped having anxieties and dark thoughts of my life and future, and i feel hopeful again.
Karena itu untuk temen-temen, follower maupun yang bukan, yang punya hobby dan passion in beauty like me, i have a challenge for you.
I'm calling it
#MindysRainbowChallenge
dimana aku men-challenge kalian untuk come up with 7 looks inspired by the 7 colors of the rainbow MeJiKuHiBiNiU karena i truly believe there is a rainbow at the end of every storm, and we will get through this, i hope creating and playing with colors will take your mind off heavy things for an hour or two and we all can bond together with something beautiful instead or this pandemic only.
This is my first look : RED, i feel fierce and strong with this look (foto pertama taken with Oppo camera and show the real color so much better daripada foto-foto selanjutnya yang taken with a camera *sigh*. I already edit them the best i can to make it closer to how the colors really look IRL), i think you will too.
You don't have to follow me, but if you decided to take the challenge, i would be super happy if you tag me and use the hashtag. At the end of next month, i will be sending a follower who completed the challenge a care package (Indonesia address only please) so maybe that's the incentive you need to follow me haha.
For a start i am challenging some of my real and virtual life friends to join in, ayo bikin juga @redhacs
@cynthiansunartio
@auzola @reginapitupulu
@gitaregina and all of you yang lihat postingan ini 😉.
#quarantine
#quarantinechallenge
#dirumahaja
#clozetteid
#sbybeautyblogger
#makeup
+ View more details

loading ...
Back To Top