loading...
Search
13 RESULTS FOR PACIFICPLACEMALL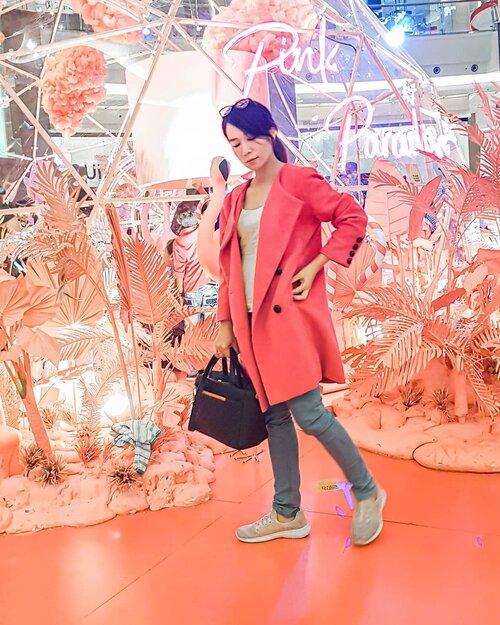 + View more details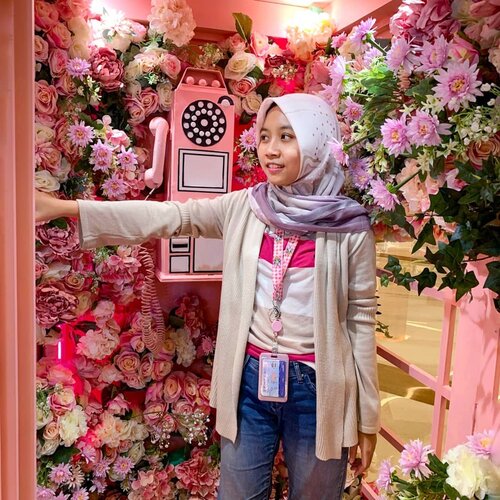 + View more details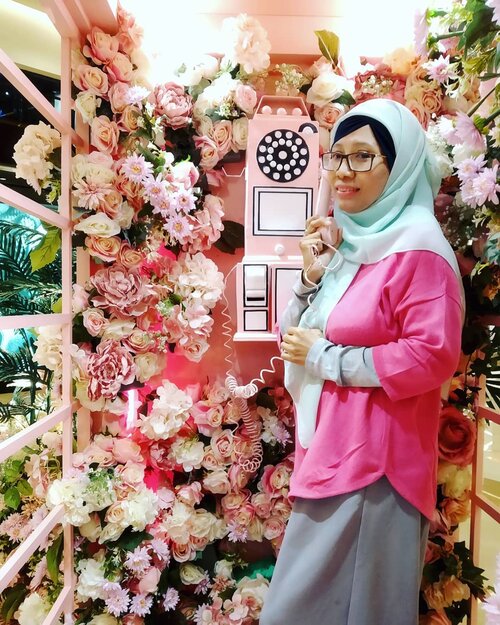 + View more details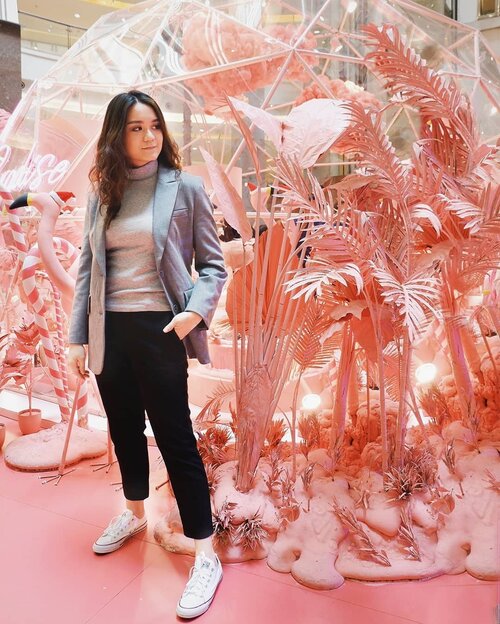 Hari terakhir 2019 main ke rumah para flamingo 🦢 ga ada emoji flamingo jadi pake angsa aja. Btw debut sepatu baru doooong, masih super putih tapi masih kaku. Mesti dipake 1.359x biar lembek kayak sepatu yang lama.
Difotoin @cinantya yang selama disana super happy liat segalanya pink tapi kzl juga soalnya banyak anak kecil lari-lari 🧒
#Clozetteid
#pinkparadise
#pacificplacejakarta
#pacificplacemall
+ View more details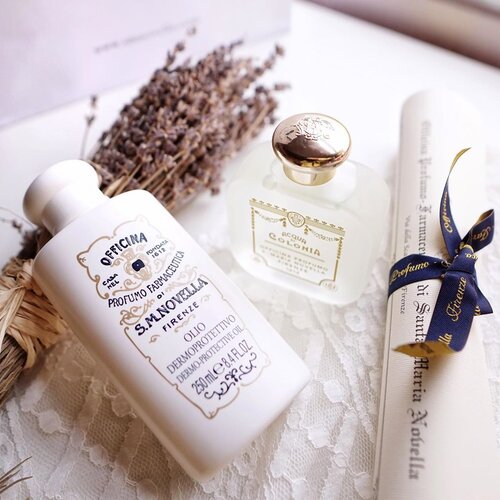 Paid a visit to @santamarianovellajakarta and was totally taken back to their long history of perfumery ❤️ here are the two products I tried:.-Dermoprotective Oil is one of the product I fell in love with the moment I tried it. Contains sweet almond oil that helps to nourish, moisturize and makes the skin look more supple. This oil is also great to help with stretch marks❤️ I'm personally a huge fan of dry oil since I felt it really helps to deeply moisturize my extra sensitive and dry skin. Love to use it after every shower since the scent is so aromatherapeutic , if you know me I'm not a fan of strong scents as they tend to make me feel nauseous but this one is so calming and soothing for both my skin and mind. It's also formulated to be paraben free ! ..Cinquanta is a perfume created to celebrate the resemblance of the two cities Florence and Kyoto on their 50th anniversary as the twin city. This scent is specially made to celebrate this occasion 🎉A unique scent I've never experienced before! It's so interesting to smell something like this and I can't hardly explain how interesting it is. You'll need to smell it yourself. This perfume contains floral scent with top note of gardenia, orange blossom and tiare flowers mixed with soft wood and green tea scent. ..-WHERE TO FIND THEM: you can visit their boutique store at the @thegunawarman or their counters at @seibu_ind @grandindo or @lafayettejkt @pacificplacemall ❤️❤️❤️..
#santamarianovella1612
#santamarianovellajakarta
#style
#collabwithstevie
#whatiwore
#steviewears
#clozetteid
#beauty
#exploretocreate
#flatlay
#shotbystevie

+ View more details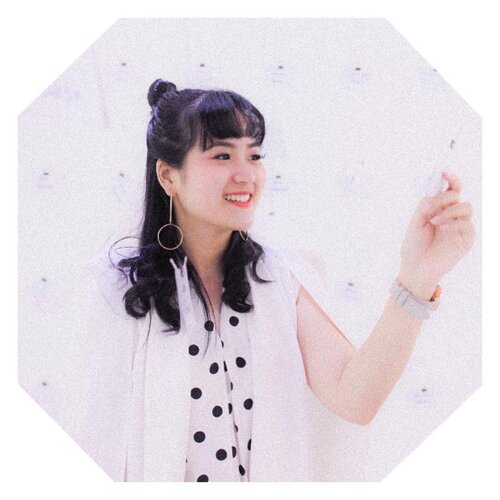 + View more details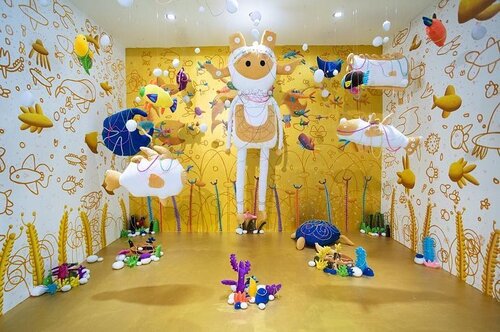 #SpotToVisit
this this weekend.
#ArtExperience
, instalasi seni dari @panteneid dan 11 seniman Indonesia. Lokasi di Mall Pacific Place North Wing lantai 3, Jakarta, tanggal 6-17 Maret 2019..📷 @pacificplacemall
#ClozetteID

+ View more details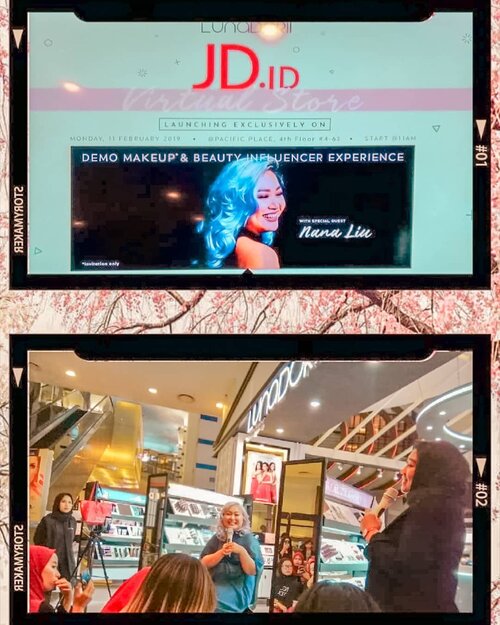 + View more details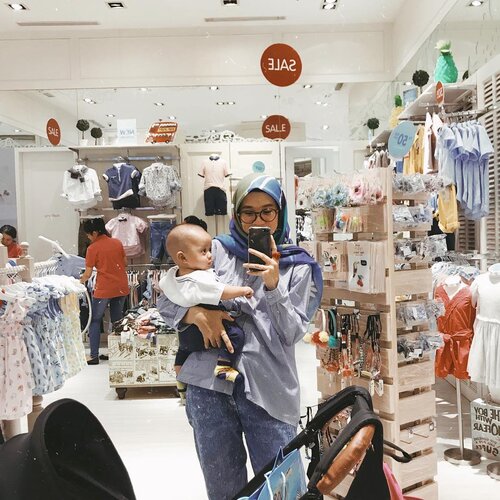 Bepergian dengan si Kecil berdua tanpa suami adalah pengalaman yang sangat seru tapi juga menantang! Takut rewel, ribet bawaan, bulak-balik nursery room buat mimik karena anakku tipe yang mudah distraction. Malah liatin orang bukannya mimik. Sedikit tips dariku:1. Ibu dan si Kecil gunakan baju dan sepatu yang nyaman. Kalo nyaman dua-duanya kan enak, ibu enggak gerah anak enggak rewel. Pastikan juga yang ada akses menyusuinya ya. Kalau pake baju kaya aku ini emang harus pake nursing cover lagi, aku punya dari @mamayaya.project (ada di dalem tas) bahannya katun rayon adem.2. Gunakan diaper bag yang sekaligus jadi tas ibu. Aku agak males sih kalo pake tas yang bayi-bayi gitu, akhirnya aku pake backpack @jansport_id Pink Gonjreng 25 L. Muat banyak, praktis, necis otomatis, modis!3. Cari tempat yang ada nursery roomnya. Aku sejauh ini pergi sendiri pun cari tempat yang ada nursery roomnya minimal untuk pumping. Karena kalau di cafe udah pasti enggak ada, jadi ya paling aman emang ngajak jalan bayi itu ke mall. Selain adem, ada tempat ganti, ada tempat nyusu kalo anaknya tipikal kaya Sega yang gampang banget ke distract. Kudu agak sepi. So far ke mall yang nursery roomnya oke di @pacificplacemall & @kotakasablanka. Pernah di @senayancity pumping doang aja di gedor-gedor karena sempit dan gak muat lebih dari 2 orang.Kalo enggak ke mall, bawa changing pad portable ya buibu. Biasanya diaper bag ada bonus changing padnya.3. Kalo ke mall, cari yang bisa pinjam stroller. Mall sekarang udah banyak kok. Membantu sekali biar enggak usah ribet naik turunin stroller apalagi kalo ukurannya full size.4. Tetep bawa gendongan. Jadi sewaktu-waktu anak enggak betahan, bisa di gendong pake baby wrap, geos atau baby carier. Backpack bisa kita taro di stroller buat di dorong deh sama belanjaan haha.5. Perhatikan waktu tidur dan menyusui ya buibu. Walaupun bisa dibilang me time bareng si Kecil, waktu boboknya tetep ada. Bisa di stroller atau di gendong biar tetep nyenya ibu bawa muter-muter.Segitu aja kayanya essentialsnya, kalo buibu lain ada yang mau ditambahkan boleh di komen yaa!
#akuibubaru
#makmakindie
#clozetteid
#smartmamastyle

+ View more details

loading ...
Back To Top