loading...
Search
85 RESULTS FOR PANCAKE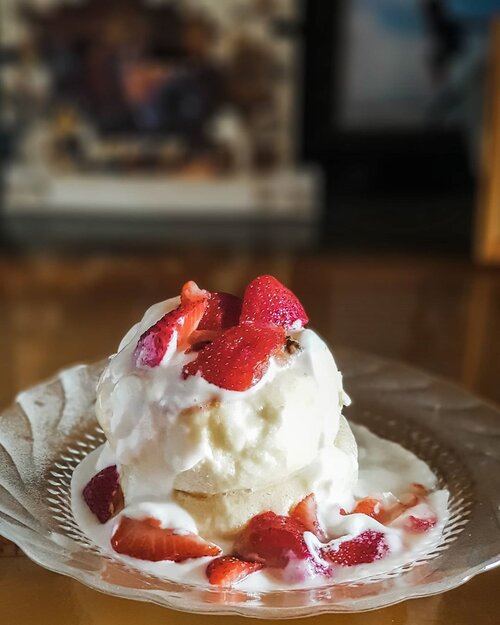 Not an aesthetic photo. But I choose to post it anyway, because this is how I remember to challenge myself and how I cope with all the stressed condition during pandemic.
.
I'm not a fans of a sweet dessert. I'm not into baking. So I challenge myself to make one. Well, I'm not sure to consider pancake as dessert, but Japanese Fluppy Pancake looks easy to make. So I go for this one. 😂 Of course I failed the first attempt. It was not as easy as it looks! 😤
.
This pancake was my third or fourth attempt. Finally make a proper one. Finally finish what I have started. Learn how to make a proper Japanese Fluppy Pancake. And there you go. Not bad, heh? *put a self pat on the back* 😂😂
.
Kalian sendiri "menantang" diri kalian apa selama ngga bisa ke mana-mana ini? Nantang diri sendiri aja, jangan nantang penyakitnya. Jangan. 😌
.
.
.
.
.
#cake
#fluppypancake
#japanesesoufflepancake
#pancake
#foodie
#eating
#dessert
#sweet
#strawberry
#sweettooth
#food
#whpdessert
#clozetteid
+ View more details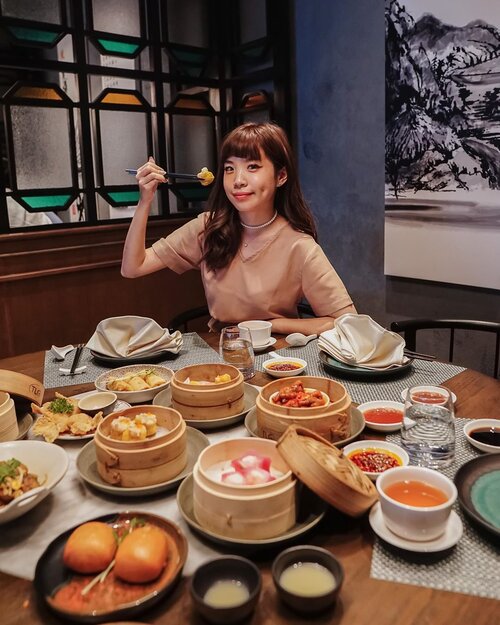 + View more details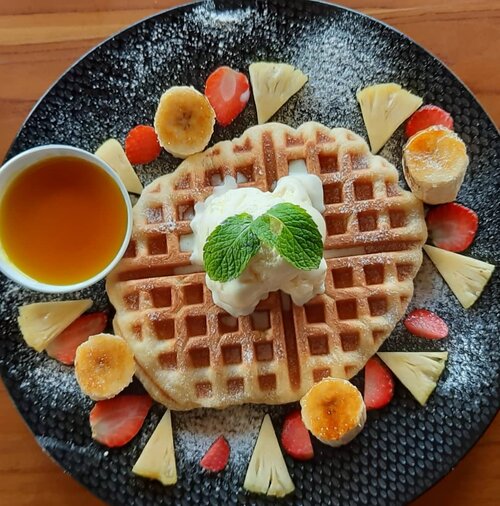 + View more details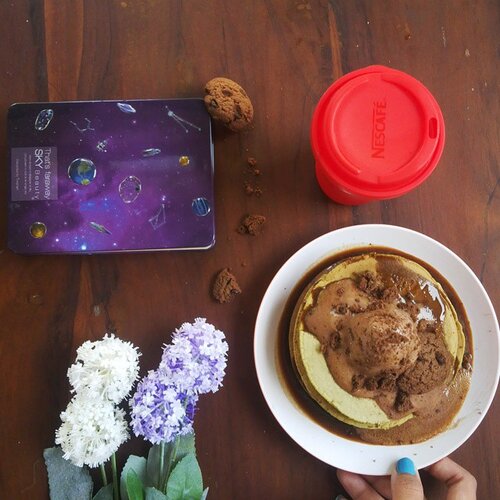 + View more details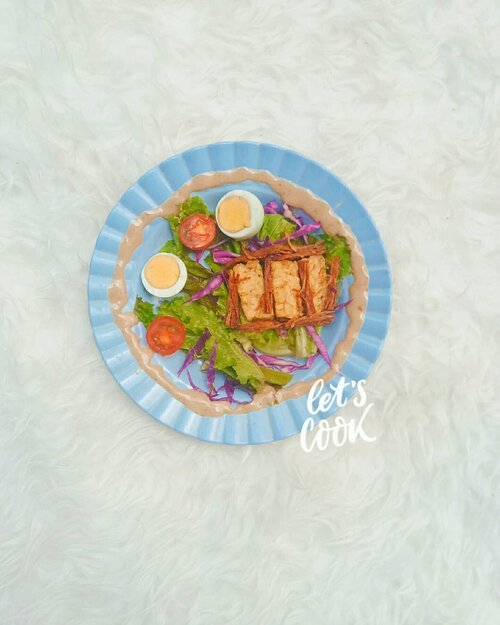 Mengabadikan beberapa makanan yang dibuat selama
#dirumahaja
jadi chef ala2, here they are :
1. SALAD! Paling mudah, cuma cuci bersih sayur mayur. Tambahin daging suwir dan tempe. Terus dressingnya pake @kewpieindonesia yang Sesame sudah berasa kayak di Sushi Tei lol 😁
2. Dori with Mashed Potato. Ini randommm sihhh. Pas2an ada aja, ternyata bikin mashed potato lama juga tungguin kentangnya lebek. Tapi worth it, suitable with almost anything HEHE
3. Ini Ramen instan diplating jadi lebih cantik aja sebenernya mah ramen biasa aja. Jangan lupa pake nori @mamasukaindonesia , food changer!
4. Sushi ! Tapi ga difoto karena rada gagal. Rasanya enak, tapi penampakannya tak sesuai realita ~
5. Pancake ala, buatnya mudah. Pakein eskrim greentea atasnya 😂. Rasanya malah kaya choco lava cake. Gapapa trial and error.
6. Boluuu Coklat with shredded cheese and meses. Ini dibantu nyokap, makanya cantik hihi
Udaah, segitu aja.. Therapeutic juga, salut sama mama2 yang selalu masak dan bervariatif. Semoga makin bisa masak. Amin. 🙏
#foodies
#clozetteid

+ View more details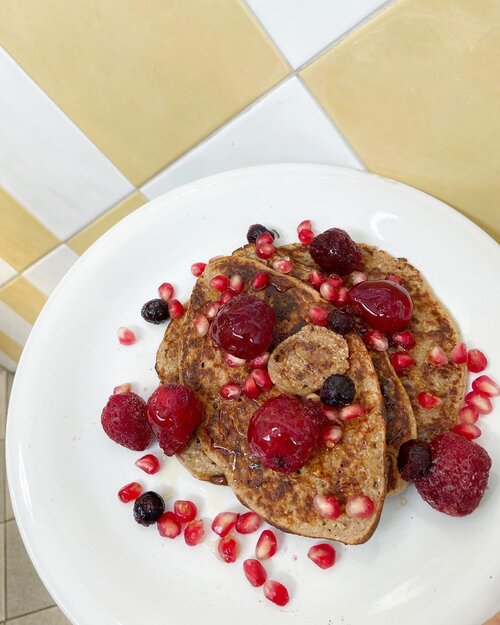 + View more details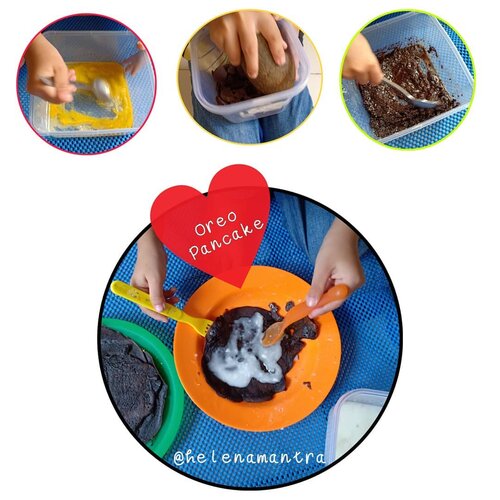 + View more details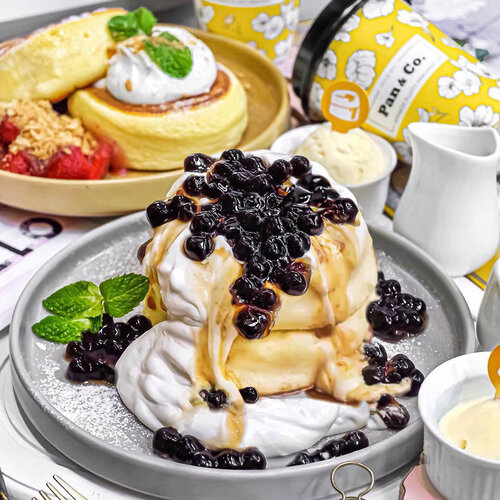 ...
Berbekal rasa penasaran, saya menyempatkan diri untuk mencicipi makanan yang tengah populer ini di gerai Pan & Co. Simak juga artikel menarik lainnya di Article Section pada Clozette App.

+ View more details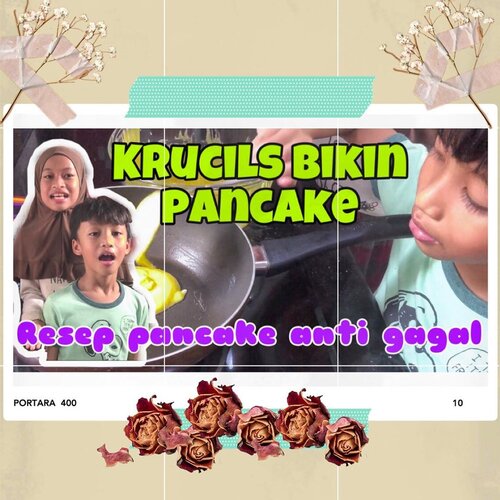 + View more details

loading ...
Back To Top