loading...
Search
209 RESULTS FOR PANDEMIC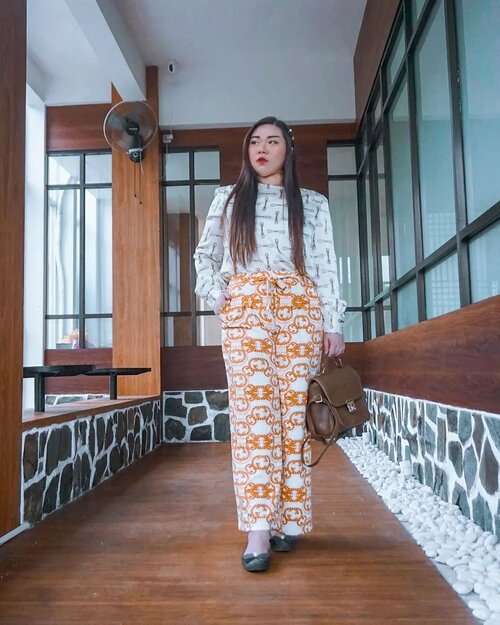 #Repost
from Clozetter @Mgirl83.
Channeling my inner tai tai 😛✌️.
I'm sure you'd agree that my outfit is pretty different than my usual style - it's just that once in a while i am drawn to these type of classy, mature but relaxed style too. I'm also don't usually wear a lot of pattern (let alone trying to pair pattern with pattern) but i was influenced by Jeffree Star's loud Gucci style so i was very drawn to these pattern somehow.
Top and bottom were bought separately, i don't remember which one i bought first but i do remember buying one purposefully to wear with the other one specifically - and i think they really go well together (if i may say so myself haha).
Top : @maxfashionsindonesia
Pants : i'm almost sure i got it from @houseofvintage_sby (there used to be one in Marvell City but it closed down after pandemic 🥲. I loved this store very much, they have a lot of trendy fashion with crazy cheap price tag. I think they still have a store in Royal Plaza, dunno if they are still open but i checked that they are still active in IG and you can purchase their stuffs online).
Bag : unbranded, bought in South Korea.
I might wear more patterned tops and palazzo pants (well, palazzo pants are my fave type of pants) and act my age - but i can't promise anything 😛✌️.
#ootd
#ootdid
#clozetteid
#sbybeautyblogger
#BeauteFemmeCommunity
#notasize0
#personalstyle
#surabaya
#effyourbeautystandards
#celebrateyourself
#mybodymyrules
+ View more details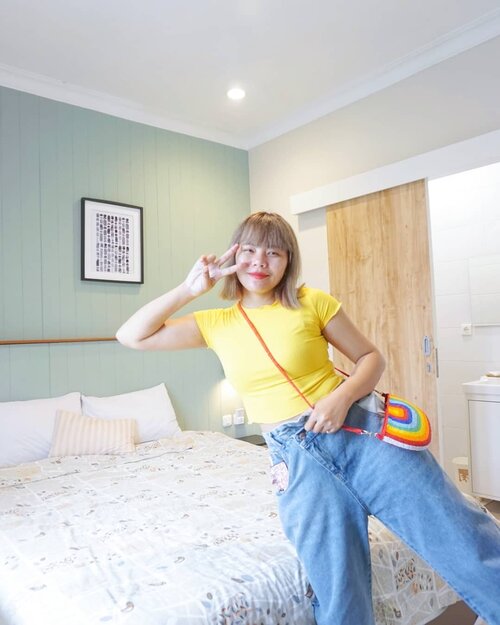 ..
STAYCATION DAY at @cottonwoodbnb
#DemiakeCottonWood
Seneng banget sama bed and breakfast satu ini, tempatnya bener bener instagramable banget!!! Ada yang udah pernah nginep di sini?
✨ PLACE
Tempatnya lucu dan instagramable!!! Setiap kamar juga punya teman yang beda-beda loooh, pokonya bener bener bikin betah sih nginep di sana!!!
Lokasinya ada di jalan Mustang daerah Pasteur gitu, emang agak jauh kalo dari jalan besar, tapi beneran worth it banget nginep di sana!!!
Sebenernya di sana juga punya cafe yang nggak kalah gemesnya, tapi selama pandemic ini mereka berhenti beroprasi dan area cafe dijadiin tempat kita makan beeeb, jadi kalo kita beli makanan dari luar, kita nggak dibolehin makan di dalam kamar, wajib banget makan di area cafenya mereka yaaa
✨ PRICE
Buat kamu yang berencana mau nginep di sana juga, siapin budget sekitar 300an ya beeeb, atau bisa langsung kepoin aja IG nya mereka buat tanya-tanya
Oya mereka juga punya Family Suites looh, jadi kalo kamu berencana liburan ke Bandung bareng sama keluarga kamu, bisa banget nempatin Family Suites ini, harganya sekitaran 700k an, karena kemaren ada tamu yang nempatin jadi aku nggak sempet nengokin buat sekedar videoin hihihi
Cuss cobain staycation di sana beeeb ❤️
🏠 @cottonwoodbnb
📍 Jalan Mustang No.B2/1A, Bandung
☎️ [WA] 085101191234
⭐ Bed & Breakfast
❌ Kolam Renang
❌ SPA
❌ Fitness
✅ Wi-Fi [Free]
✅ Parkir [Free]
✅ AC
✅ Hot Water
❌ Lift
❌Restaurant
❌ Resepsionis 24 Jam
🌈
#JajanAlaDemia
✨
#DemiakeCottonWood
✨
#DemiasHotelReview
📍
#Demia
📍Sukajadi
Btw, ini
#Latepost
before PPKM ya beb, dibuang sayang 😜
#ClozetteID
#ClozetteAmbassador
+ View more details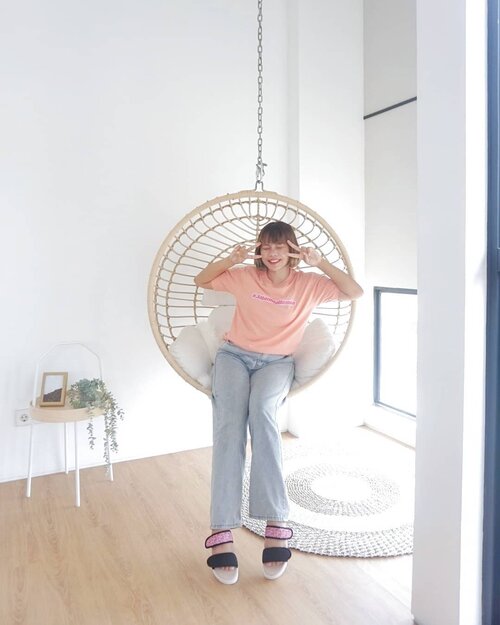 __📍 Tempat gemes ini lagi hits banget di Bndung, lokasinya emang lumayan jauh dari pusat kota, bahkan lewat tol juga hihiNama cafenya @stbellycafe, lokasinya ada di Kota Baru Parahyangan, ada yang udah pernah mampir?? Tempaynya beneran instagtamable banget!!!__👕Lagi seneng banget pake oversize T-Shirt biar praktis dan simple gitu, apalagi buat jalan-jalan seharian, jadinya nggak ribet beeebOversize T-Shirt ini aku pesen di @buatbajucom , biasanya aku pake kalo lagi review-review cafe, resto atai coffee shop gitu, soalnya bisa custom pake tulisan sesuka kamuMereka juga jual masker, jadi sekalin deh beli buat perlengkapan pandemic kaya gini yang wajib banget pake masker buat kemana mana hihi'Have a good day yaaa 🧁__📸 @margarethmits [Slide 1&2]
+ View more details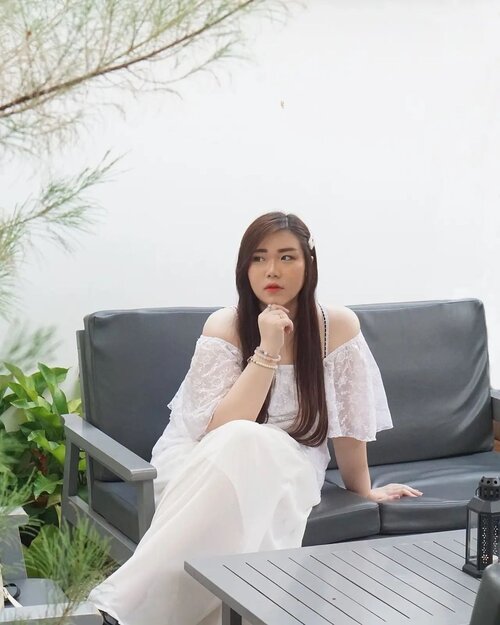 + View more details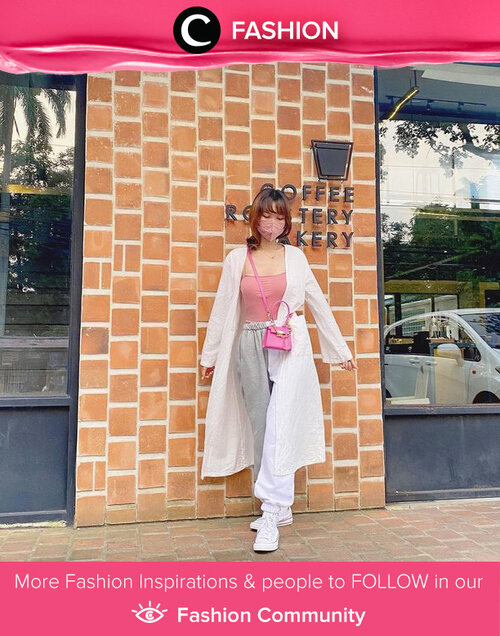 Pandemic must-have fashion item: extra long and comfy outer to get you covered! Image shared by Clozetter @isnadani. Simak Fashion Update ala clozetters lainnya hari ini di Fashion Community. Yuk, share outfit favorit kamu bersama Clozette.

+ View more details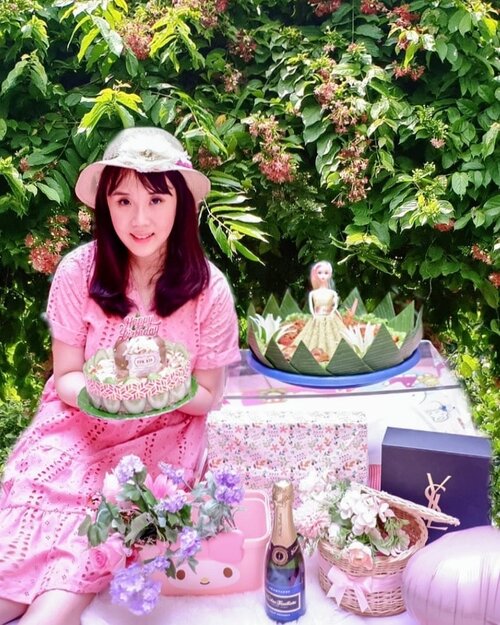 MY 2ND QUARANTINE BDAY❤Ga nyangka bakal quarantine bday lagi tahun ini karena masih PPKM. But, be grateful always masih sehat semua sampe sekarang dan bebas dari Covid19 😇Buat yg kasih ucapan dan kado2, thanks a lot❤❤ This year, gw menang hadiah 2x : motor Honda ADV dari @shopee_id dan 1 kado lagi dari Dove yg masih blm dibuka karena dipacking kayu. Kado2 lainnya juga terima kasih 🙏 It means a lot to me and also your prayer. May you all be safe and healthy through this pandemic ❤
#quarantinebirthday
#birthday
#01082021
#ppkm
#helloaugust

+ View more details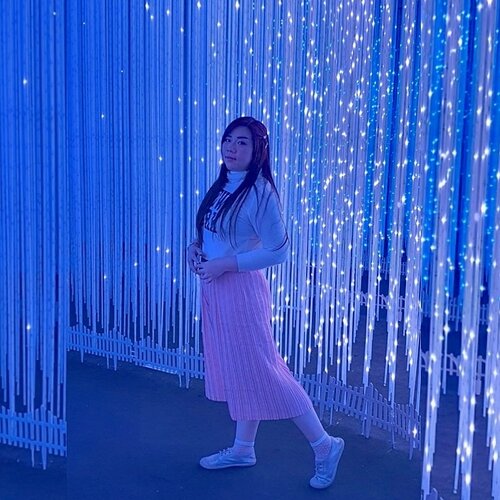 #Repost
from Clozetter @Mgirl83.
My fave photo spot at @milenialglowgarden but also probably one of the hardest to photograph because the lights keeps on changing colors fast 😅. Things gets harder because it's still pandemic so i'm obviously self conscious about taking pics coz i gotta do it fast because i don't want to be near other people without mask on!!!
Anyway, i decided to commemorate the struggle we endured to get the pic that i kinda like with the color that i want (first pic, obviously) by featuring all the other light colors hubby snapped *LOL*, you can see i was holding my pose for a while, at least for a few cycle of the lights swapping colors 🤣.
I also love the candid one (last one) one he took when i wasn't aware and was waiting for the blue to come, i looked like a stone elf (from Frozen!) and i love it LOL. I also realized that i probably gonna act like a 5 year old until i'm 100.
#BeauteFemmeCommunity
#SbyBeautyBlogger
#clozetteid
#travel
#pinkjalanjalan
#pinkinbatu
#millenialglowgardenmalang
#millenialglowgarden
+ View more details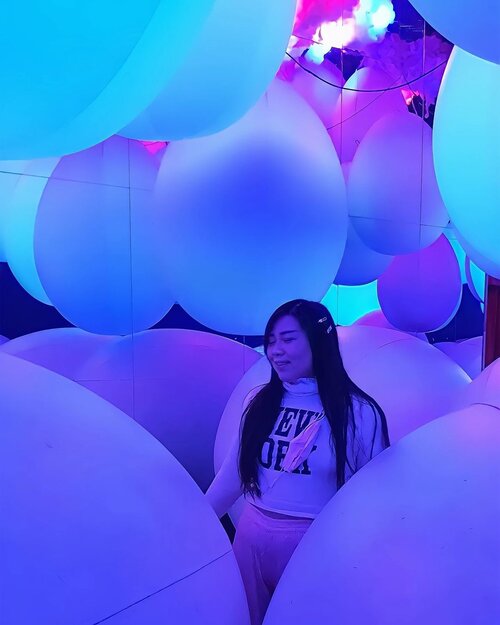 #Repost
from Clozetter @MGirl83
One of the funnest, Instagram worthy room at @milenialglowgarden , but i was there with my husband only 🥲, he only takes good pictures when he's in the mood and usually that means overseas/somewhere cold so this is all i got 🥲, FYI the pictures has all gone through Remini for better qualities.
You know, i do like the first 2 pics but then i realized i was still slinging my mask, so i took it off and asked for a redo - he couldn't redo them all the pics taken later turned out super pixelated and all from the wrong angles 🥲. I got so frustrated you can see my actual expression by the end of it in the last slide.
Anyway, the constant yanking on my mask made the strap broke off, imagine my panic... Being in the middle of a thematic park during pandemic, there are other people coming (although it was very very quiet) and my mask broke off.. Thankfully this happened before (to the same mask batch, i guess that brand just doesn't have the best band quality as it never happens to my other disposable masks) so i always have extras in my bag!
#BeauteFemmeCommunity
#SbyBeautyBlogger
#clozetteid
#travel
#pinkjalanjalan
#pinkinbatu
#millenialglowgardenmalang
#millenialglowgarden
+ View more details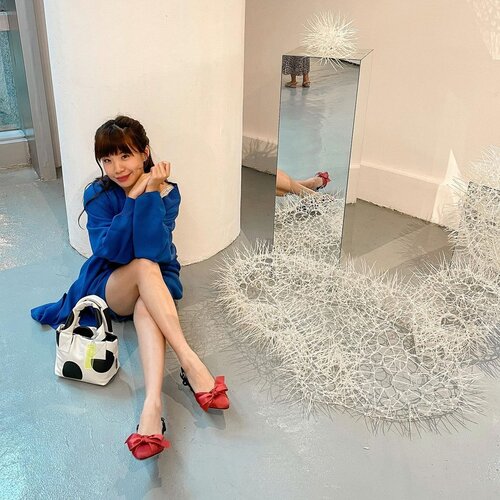 + View more details

loading ...
Back To Top