loading...
Search
802 RESULTS FOR PASSION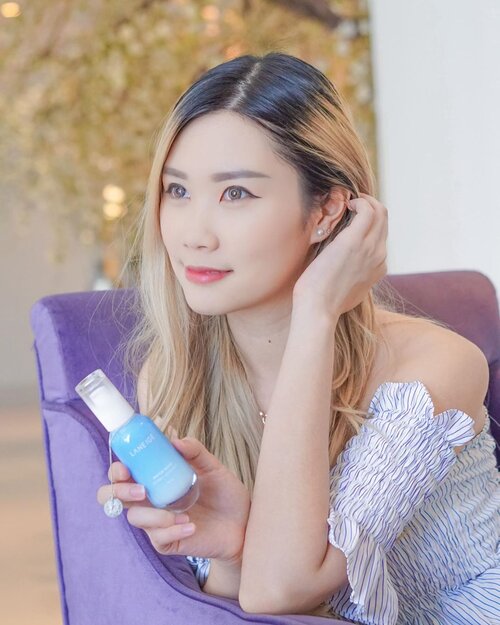 + View more details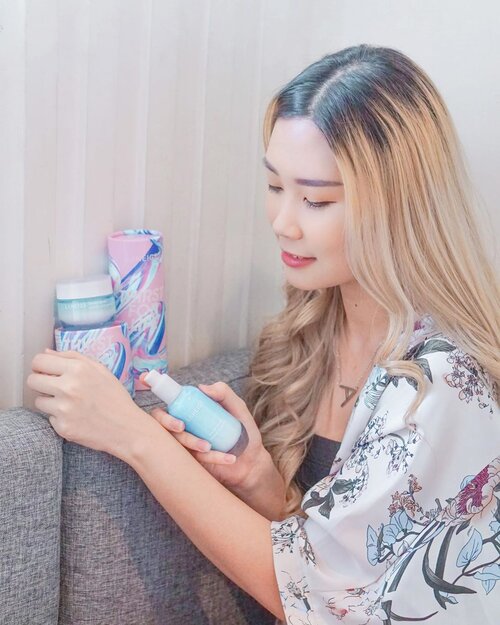 + View more details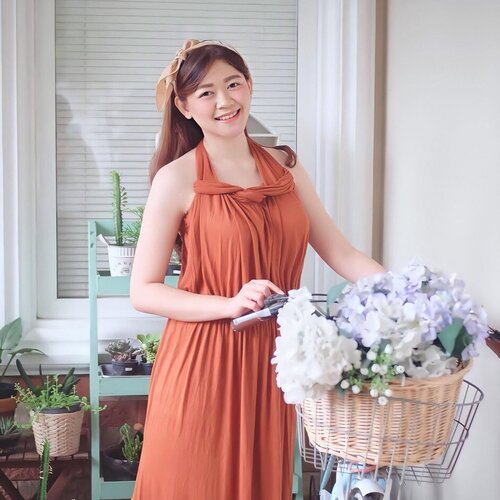 🌸🌷 The famous physicist Albert Einstein once said : 'Life is like riding a bicycle to keep your balance you must keep moving'. 🚲💨.Well, riding a bike is not the same for everyone. Some people may find it easy and others may find it hard. This is the same in life. Everyone has different times in their lives where they go off track and become unbalanced. Maintaining work and life balance or passion and profession is not a smooth path. This might be different for everyone, as you and I may have different life goals. Naturally, it takes focus, determination and skill to balance life..This whole time of quarantine makes me thinking, a lot. Just like the quotes says, a bike is a tool – it's not the end goal. And you're supposed to get to someplace with your life. But that's okay if haven't found yet, you can still be figuring things out at your own pace. The most important thing is that you enjoy the ride, and you get to where you need to go.And don't forget that life sometimes throws you curves too, and in order to remain on top, you need to go with the flow. We might face some obstacle in the middle of journey, but It's not falling down that determines your worth, it's whether or not you get back up. Because life is a series of learning from your mistakes. That's how you learned to walk and talk. And it's how you grow in life 💐.....
#sharingiscaring
#encouragement
#motivational
#positiveaffirmations
#spreadpositivity
#positivevibes
#spreadlove
#beautybloggerindonesia
#styleblogger
#fashion
#beauty
#makeup
#clozetteid
#ulzzang
#fashiongram
#인스타패션 #얼스타그램 #패션스타그램 #셀스타그램 #팔로우 #오오티디 #패션

+ View more details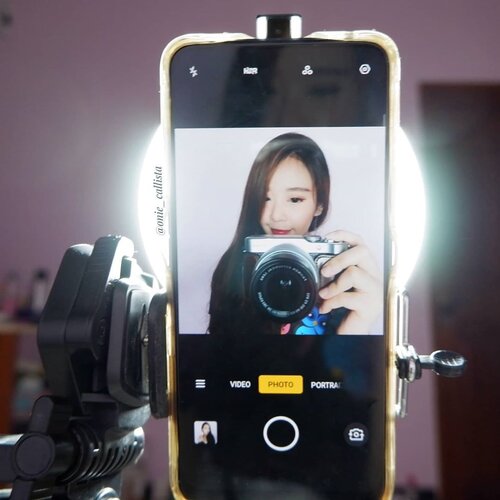 Keisengan pas lagi foto endorse an 🤣-Btw siapa yg bilang jadi content creator enak? Dikirimin makeup dan skincare terus?Bisa nyobain produk" terbaru secara free?Bisa ke event & makan gratis, eh pulang bawa tentengan lagi?Yas, kita dapet itu semua, tp bikin konten ga segampang itu guys! 🙃Kita mesti rela waktu weekend nya buat kerja, mau event keg, mau fotoshoot, foto product, dan itu bisa seharian 🙄Kalo yg masih office, plg kantor mesti rela makeup dan begadang buat bikin konten kalo ada deadline..Kita bisa berjam" foto demi hasilin 1 foto yang bagus.Apalagi video.. effort buat bikin video yg bahkan kadang ga sampai 1 menit itu bisa berjam", bahkan berhari - hari.. Dari mikirin konsep, shooting, editing.. 😆Seneng jadi content creator? Tentuu.. Karna sesuai passion aku.. 💕Yang penting jalanin sesuatu yang sesuai passion kalian, pasti ada suka duka nya, tp pasti bikin kalian hepi.. 😊-
#contencreator
#contencreatorlife
#curcolanonie
+ View more details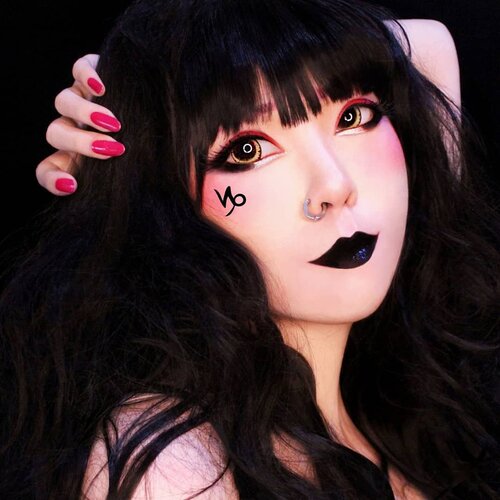 ♑ Black is the main colour for Capricorn, that's why i've created this makeup look. A 'dark-side' and mysterious aura that will never reach out..I never know whay grey is. Either do it with heart or nothing at all. Either love very hard or passionately apathethic. I can be a lone wolves with only a very few close friends whom i put all my trust in. Not many people will know the depths of my thought. They said i have an 'invisible wall' around me, they said i'm mysterious and hard to catch, just like an onion - made from many layers..But don't get me wrong, once i get close with someone, i'll give my best to protect them, i'll be the best partner, friend, lover, Loyal to death if you treat me right. But can be the most apathetic & sarcastic person if you treat me wrong. Sweet as a cotton candy🍬 but poisonous like a vipers 🐍You choose!...
#zodiac
#capricorn
#capri
#capricornus
#zodiacmakeup
#zodiacmakeupcollab
#makeup
#kawaii
#JapaneseBeauty
#model
#barbie
#barbiedoll
#beauty
#style
#girls
#fashion
#japan
#ヘアアレンジ #オシャレ #メイク #ファッション #ガール #かわいい
#IndonesianBlogger
#モデル
#BeautyBlogger
#可愛い #かわいい
#ClozetteID
+ View more details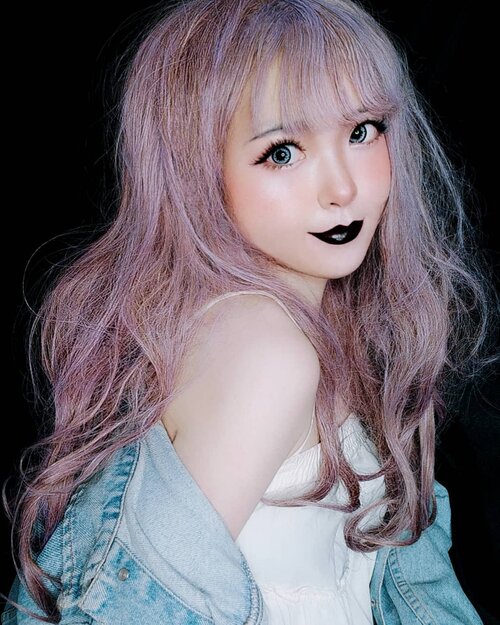 Kichijoji, Tokyo - 2015. Someone said to me : 'Yuki, as time goes by, you should be like a cherry blossom'. 'Why?' - i asked. 'Cherry blossom has its beautiful petals, Cherry blossom will bloom once a year, and people amazed by its beauty. Not only the flower itself, but Cherry Blossom can actually shower you with numerous benefits that you never thought of'.I still remember what he said to me - in a small cafe in the corner of Kichijoji - Tokyo. He is an artist from other country, who live his dream as an artist in Tokyo. He taught me about focus and hardwork..I'm in tears, everytime i remember about all my struggle, pain, all my blood and tears, my patience, sacrifice to reach every pieces of my dreams. My process taught me about quality. Eventhough it's took longer than the others. Thankyou myself. Sorry if i'm too strict and always punish you everytime something bad happen and make you crying out loud. You've overcome countless highwalls. The brightest star never too faraway to reach. You've made a promise that you will collect all the pieces of your thousand dreams before 30yo right? So, make it true!.Hardwork-dream-dedication. Hold the vision, trust the process. My mom always said to me :'We never know what tomorrow will bring. Just trust your timing. When your time has come, nothing can dim the light that shines from within'. .'My passion is the reason why i live, eventhough i have to face so many hardship and impossibility in my life. I better lose my soul than lose my passion and living this life without passion burning my soul and have to live like a zombie until the end of my life'. Aiyuki - 2020. ..
#JapaneseBeauty
#oshare
#model
#barbie
#barbiegirl
#barbiedoll
#makeup
#kawaii
#kawaiigirl
#beauty
#style
#girls
#fashion
#harajukugirl
#harajuku
#japan
#モデル  #メイク  #ヘアアレンジ #オシャレ  #メイク #ファッション #ガール #かわいい
#cute
#beautiful
#IndonesianBlogger
#BeautyBlogger
#可愛い #かわいい
#ClozetteID

+ View more details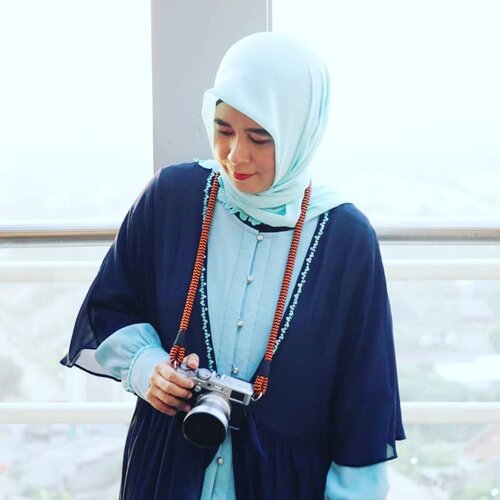 Enaknya motret pakai kamera digital tuh hasilnya bisa langsung kelihatan. Seringkali gak pakai dihitung lagi sudah berapa banyak kita motret hanya untuk 1 object saja. Sekali jalan-jalan, mungkin bisa ratusan foto dihasilkan.
.
Coba waktu pakai kamera analog. Isi roll 36 tuh udah disayang-sayang banget. Makanya dipikir dulu kalau mau motret. Dan cuma bisa pasrah kalau hasilnya terbakar semua 🤣
.
Btw, dengan banyaknya foto yang dihasilkan, biasanya saya menyimpan mulai dari smartphone, laptop, Google Drive, hingga external harddisk. Tetapi, kalau udah masuk external harddisk biasanya udah sangat disortir.
.
Kalau teman-teman simpan di mana?
.
#catatanbundakenai
#travelblogger
#clozetteid
#terfujilah
#terfujilah_id
#hijaber
#photography
#passion
#bloggerindonesia
#bloggerperempuan
#emak2blogger
#traveli
+ View more details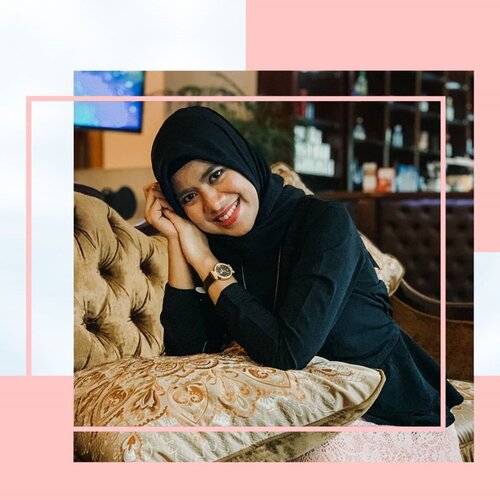 + View more details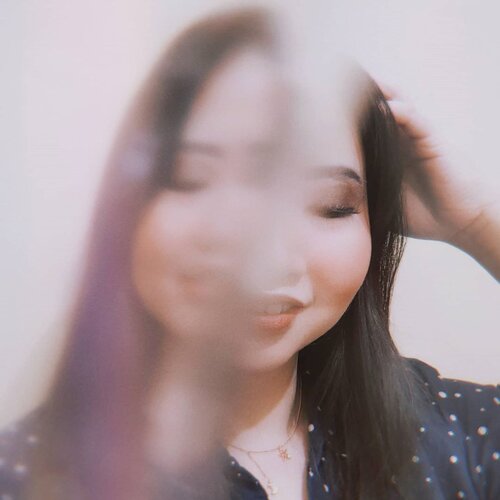 LAKUKAN SAMPAI MIMPIMU TERCAPAI! 🌈 ..Kalian ngerasa gak sih ada org2 yg ga suka sm kalian?Kalian ngerasa gak sih, walaupun kalian udah nglakuin usaha apapun, tteup aja org ga suka sama kita? .Aku ngerasain! Udah sejak semasa sekolah malah, dan aku yakin kalian jg pnh ngerasain kan? Lalu, apa yg kalian lakuin? Diem dan sembunyi. Please, jangan guys! 🥺 .Aku adalah aku! Kamu adalah kamu! Jangan sampe karena ada org yg ga suka, kita jd minder dan ga pede dg apa yg ada di diri kita. Cuek aja! Tapi ya jangan cuek2 bgt, terima kritikan, saran, dan masukan yg positif. Buang kritikan yg mengandung toxic vibes 😒 .Be yourself! Kembangkan passion, hobi dan skill mu, terus berusaha & jangan pnh menyerah! Lakukan sampai mimpimu tercapai 🌈 Buktikan kalau suatu hari nanti, omongan pedas mrk trhadap kita salah. Buktikan bukan dg ucapan, tapi dg hasil yg kita capai ❤️ .Happy Saturday! Lafff you 💪.BTW, kalung aku belinya di @che_byshely 😍.💃 ᎷᏋᎥ 02, 2020.
#AforAlinda
#Alindaaa29
#Alinda
#ClozetteID
@clozetteid
#CurcolsamaNDAaja
#sebuahkata
#katainspiratif
#semangat
#influencer
#influencers
#influencersemarang
#endorsement
#endorsementsemarang
#dirumahaja
#ubahinsekyurjadibersyukur
#jalani_nikmati_syukuri
#rezekigakketuker
#VloggerSemarang
#BloggerSemarang

+ View more details

loading ...
Back To Top