loading...
Search
584 RESULTS FOR PAST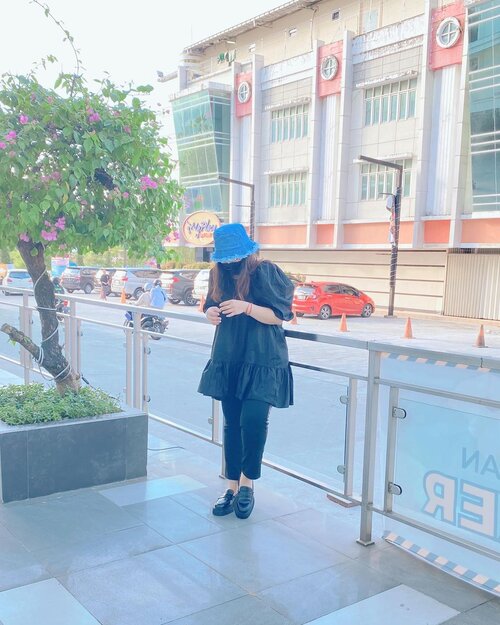 Hi 🙋🏻‍♀️ nyadar gak sih kalau hari ke hari ditahun 2021 ini tuh berlalu sungguh cepat sekali ya. Anyway, how's your February guys? Mine was busy for these past 4 weeks. Benar-benar ngerasain hectic yang super hectic, ya namanya juga hidup yakan. Ada asam manis pahit pastinya.
Anyway, aku tersadar outfitku makin kesini makin gelap ya haha padahal aku selalu colourful, aku merasa sih mood bisa mempengaruhi cara berpakaianku pribadi. Emang lagi nyaman aja seperti ini jadi ya ikutin aja apa maunya diri ini but that's how I accept myself
.
.
When it comes to appreciate myself, it doesn't require anyone else's permission. So yeah, I'm looking for myself again

+ View more details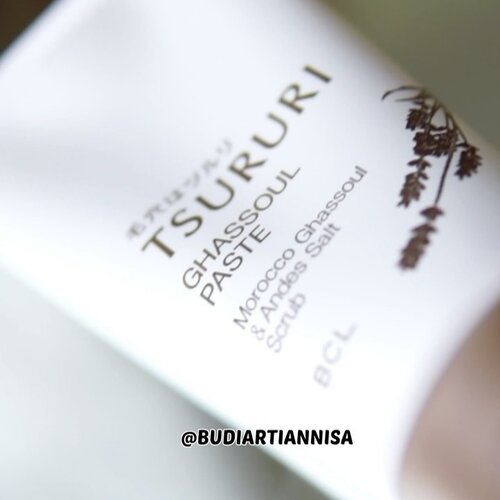 𝐒𝐢𝐚𝐩𝐚 𝐘𝐚𝐧𝐠 𝐡𝐨𝐛𝐢 𝐩𝐞𝐧𝐜𝐞𝐭𝐢𝐧 𝐤𝐨𝐦𝐞𝐝𝐨?Sebelum iritasi dan bekasnya susah hilang please STOP babes🙃𝑻𝒔𝒖𝒓𝒖𝒓𝒊 𝑮𝒉𝒂𝒔𝒔𝒐𝒖𝒍 𝑭𝒂𝒄𝒆 𝑾𝒂𝒔𝒉Kalau liat bentuknya yang seperti PASTE pasti kalian mengira ini masker..Tsururi Ghassoul ini adalah Face Wash babes, yang manfaatnya bisa mengangkat komedo dan juga kulit mati. Jadi daripada iritasi pencetin komedo sendiri, lebih baik cuci muka dengan Tsururi Ghassoul Face Wash @kaycollection ini 😍.Ingredientsnya adalah Moroccan Ghassoul dan Andes Salt Scrub. Yess Nature always have its BEST for US✅.Anyway use KAYXICHA for 10 percent discount 💛 𝑰𝒕'𝒔 𝑻𝒊𝒎𝒆 𝒕𝒐 𝑻𝒓𝒆𝒂𝒕 𝑻𝒉𝒆 𝑺𝑲𝑰𝑵 𝒀𝒐𝒖'𝒓𝒆 𝒊𝒏 😍
#IchaMauCerita
#tsururighassoul
#masknetreatment
#skinjourney
#cchannelbeautyid
#skintips
#clozetteid

+ View more details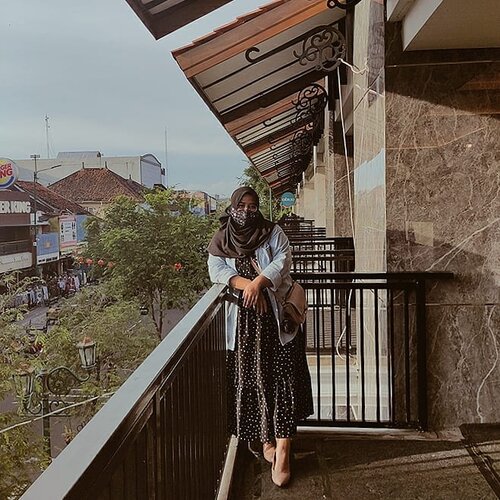 Thank you for hanging on these past few years. Sure it's been such a ride but you'll always be alright
+ View more details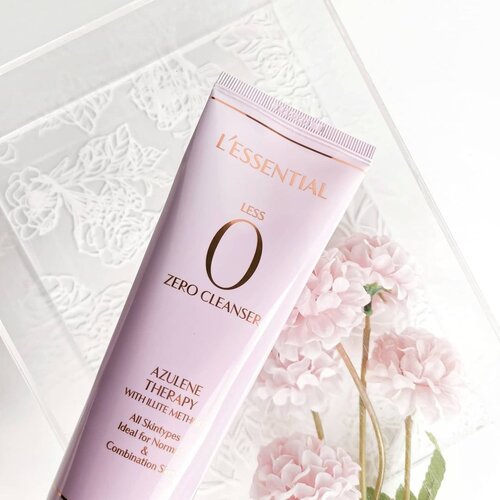 #friyayfaves
featuring my current fav cleanser @lessential.global Azulene Illite Anion Zero Cleanser.
This cleanser has succeeded in making me move on from my favorite cleanser for the past 2 years, a Korean brand too
Main Ingredients
🧁 Guaiazulene to soothes and hydrates skin.
🧁 Illite Anion to clenases the pores with anti-bacterial properties.
🧁 Centella Asiatica help to calm irritated skin.
It has rich foam looks like whipped cream and super soft, gently cleanses the skin, is very safe & comfortable for my sensitive skin. It smells good too, I can't explain what it smells like? the smell gives a fresh and soothing sensation.
There is no stripping or dry sensation after rinsing. My skin feels clean, soft, hydrated and there are no residues left at all. This cleanser can be used as a single cleanser in the morning or as a 2nd cleanser on the pm routine, both work very well.
If you have acne-prone skin, you don't need to hesitate to use this cleanser, because it doesn't make your acne worse. It even helped to calm down the acne and other skin problems.
I really hope that L'essential products will be available in Indonesia soon, so I can stock up this cleanser.
#lessential
#azulene
#kbeauty
#skincare
#sensitiveskin
#skincareroutine
#skincarelover
#skincareaddict
#skincarecommunity
#beauty
#beautycommunity
#beautyblogger
#beautyreview
#beautytips
#skincarereview
#cleanser
#clozetteID
#centellaasiatica
#koreanskincare
#koreanbeauty
#kskincare

+ View more details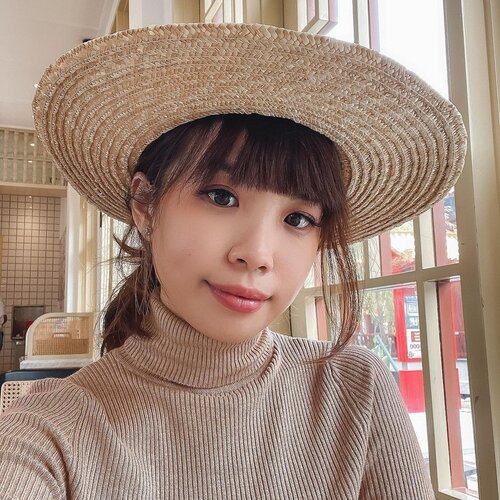 + View more details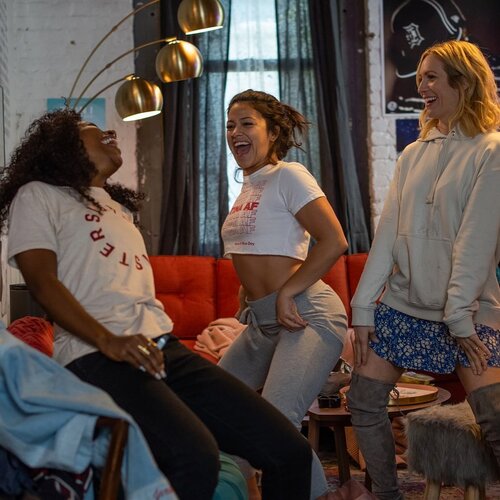 #KicasxMovie
Someone Great (2019)
Romance, Comedy
imDb 6,2/10
Cerita tentang 3 orang best-girl-friends yang kompleks tapi sweet. Tapi juga bikin senyum-senyum sendiri hihihihihi
Jenny Young (Gina Rodriguez), Jurnalis Musik yang harus pindah dari New York ke San Francisco. Tapi diputusin sama Pacarnya, Nate Davis (L. Stanfid). Nate gak bisa LDR ceunah mah. Jadinya bubar deh, padahal udah 9tahun pacaran. But Jenny has to pursue her own dream in SF. 💣
Blair Helms (Brittany Snow), Social Media Person yang hidupnya teratur pake banget. Career Lady. Grace attitude. Tapi punya BAD DARK DIRTY SECRET! 💣
Erin Kennedy (DeWanda Wise), Agent yang hidupnya (kadang) se-mau-nya. Very loyal, always straight to the point, tapi nyimpen trauma di balik pembawaannya yang santai. 💣
Entah kenapa film ini INDAH BANGET! Ada kok di dunia ini pertemanan/persahabatan yang gak pandang suku, ras, latar belakang, bahkan orientasi seksual.
Film tentang struggle Perempuan-Perempuan late Twenties. Karir, cinta, pertemanan, kenakalan, dan gimana caranya bertahan. Huft!! Terlihat ringan, tapi berat ternyata film ini tuh. Intinya gak cheesy!
Nonton film ini siap-siap sambil nyanyi atau joget yah 🥰 Oh iya, film Someone Great pake alur kronologis acak gitu. Aku suka cara mereka ngegabungin past days dan present days.
LOVE LOVE LOVE THIS MOVIE! Terima kasih nyonya @apriej udah bikin aku nonton nonton ini.
•
•
•
#clozetteid
#someonegreat
#someonegreatmovie
#someonegreatnetflix
#netflix
#netflixmovies
#romanticcomedy
#movie
#moviescenes
#movies
#moviereview

+ View more details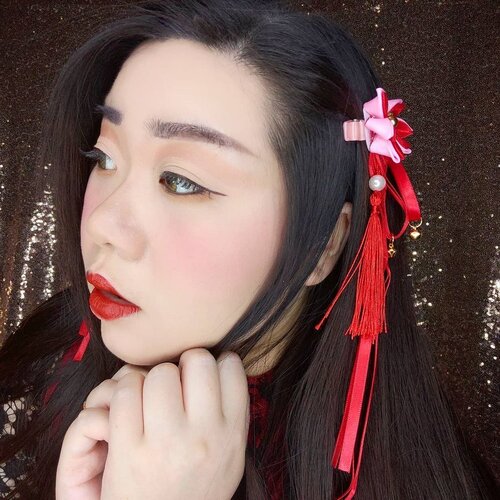 Expectation : Fang Bing Bing in The Empress of China.Reality : Na Cha (Ne Zha / Chun Li 🤣🤣🤣. Anyway, i've discovered in the past year that i love to recreate makeup looks and adapt it to my own style, this light Chinese Opera eye makeup really was inspired by Fang Bing-Bing's look in The Empress of China, using very muted and light color but still emphasizing in the fluid, Chinese Opera singer eye makeup style. I purposefully wanted to make my eyes look more slanted and small but it's not as easy as making my eyes look bigger 🙈, due to the shape of my eyes that are already rounded in the first place. It's yet another simple look but i love how it turned out and the effect it created. Very Chinese New Year indeed 😛.Red lips are mandatory for this look, i'm using a slightly darker one (to stop me looking too much like a real opera singer) - it's @mahanacosmetic lip cream in Sexy Red.Oh and my hair clips have bells kn it so i jingle and jangle when i took the pics, pissing myself off after a while in true Mindy style 🤣.
#thematicmakeup
#red
#chinesenewyear
#chinesenewyearmakeup
#chinesenewyear2021
#BeauteFemmeCommunity
#SbyBeautyBlogger
#clozetteid
#startwithSBN
#socobeautynetwork
+ View more details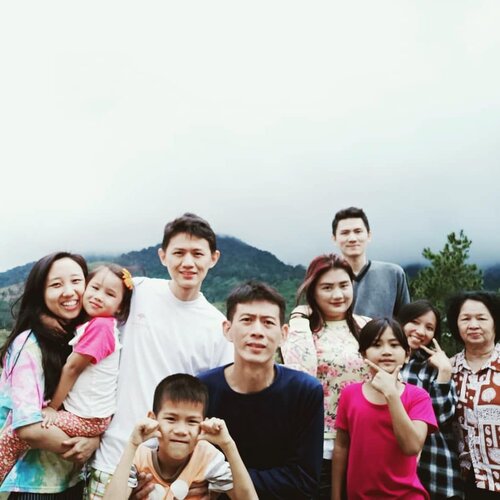 + View more details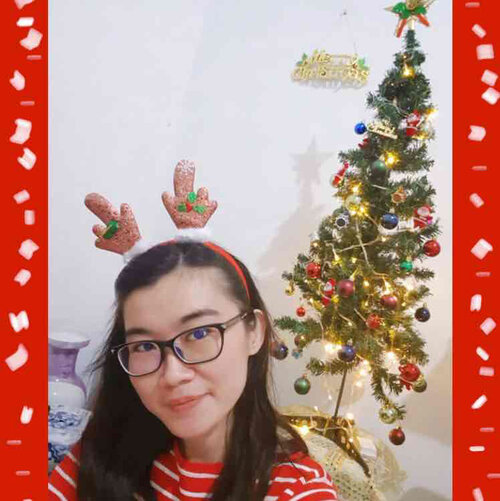 Christmas is getting closer. What do you want for christmas this year? I don't want these christmas vibes gone. This year is so tough and crazy isn't it? Many got lost, many got stressed and depressed, even too many grieving. This christmas let's pause for a while and reflect on the important things around us. Giving without a thought of getting. Forgetting self and finding time for others. It's okay to remembering the past, remembering our lost, remembering how you made it so far and you just fine and still alive until now, but please don't forget your future needs you than the past. It's also a moment to hoping for the future. There's always a new hope in Christ. That makes Christmas so special, it brings you such a new joy, new hope, new peace.
"For God so loved the world that he gave his one and only Son, that whoever believes in him shall not perish but have eternal life." ‭‭John‬ ‭3:16‬ ‭NIV‬‬
#christmasvibes
#christmassharing

+ View more details

loading ...
Back To Top