loading...
Search
49 RESULTS FOR PASTRY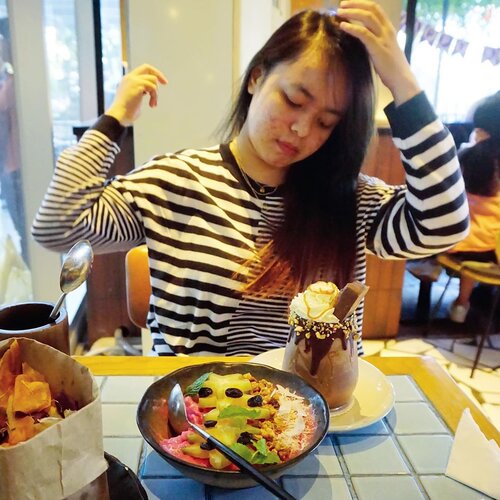 Bagi kalian para pecinta healthy food, udah pada kenal sama @pishposhid dong ya. Atau belum kenal? Aku kenalin sekarang deh ya. Pish&Posh adalah salah satu resto dari @bogagroup_id yang menjual makanan dengan konsep 'clean-eating'..Clean eating adalah gaya hidup yang meminimalisir atau sama sekali menghindari makanan yang mengandung bahan pengawet, perasa buatan dan diproses pabrik. Pola makan ini menekankan pada penggunaan bahan-bahan segar, alami dan masih dalam bentuk aslinya (whole food) untuk diolah sendiri menjadi masakan di rumah. (Sumber : wolipop.detik.com).Menu di Pish&Posh sangat beragam, mulai dari aneka Salad, Smoothies Bowl, Mie, Pasta, Poke Bowl (isinya sayuran + daging, NO nasi), pastry, dessert, dan menu lainnya. Minumannya juga banyak macamnya seperti Teh, Smoothies, Juice, Coffee, Blended, dll. Kalau yang aku minum ini adalah menu spesial yaitu Better Then Sneakers, rasanya cokelat banget, aku suka 😍Pish&Posh ada di @kotakasablanka dan De Entrance Arkadia, Cilandak..Thanks for having me @pishposhid @bogagroup_id @mavenfulindonesia 🥰 .
#QravedForPishAndPosh
#PishAndPosh
#Qraved
#Lifeistasty
#BogaGroup
#DitraktirBogaGroup.
#clozetteid
+ View more details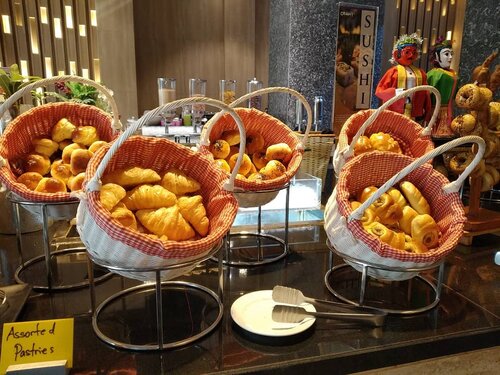 + View more details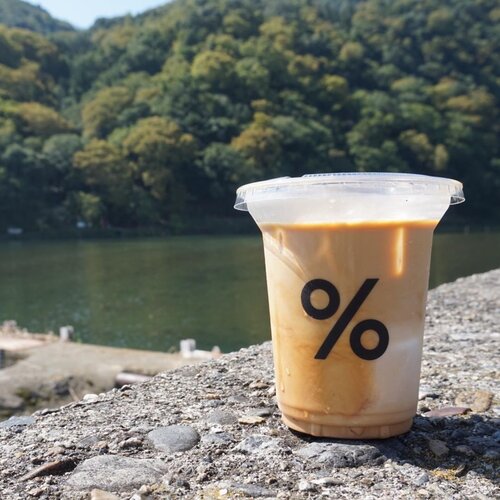 Jujur, itinerary utama ke Kyoto cuma mau jajan @arabica.journal Iced Cafe Latte di outlet Arashiyama. Semua gara-gara @alodita yang bikin saya virtually in love with the concept. Ngopi santuy di pinggir Hozu-gawa River yang aesthetic. Apa daya, cuaca Kyoto terik banget, keringet beneran segede biji jagung. Jadilah ngopi sambil payungan dan makan pastries._Apakah lanjut ke Arashiyama Bamboo Forest? Tentu tidak! Lanjut balik ke hotel dan nggak ke mana-mana lagi sampai besok check out, ke Kyoto Station, check in di Piece Hostel demi nunggu Willer Express Bus menuju ke Tokyo ☕️...
#wyntraveldiary
#arabicajournal
#percentarabica
#arabicaarashiyama
#explorekyoto
#travelgram
#wheninjapan
#clozetteid
#arashiyama
#arabicakyoto
#

+ View more details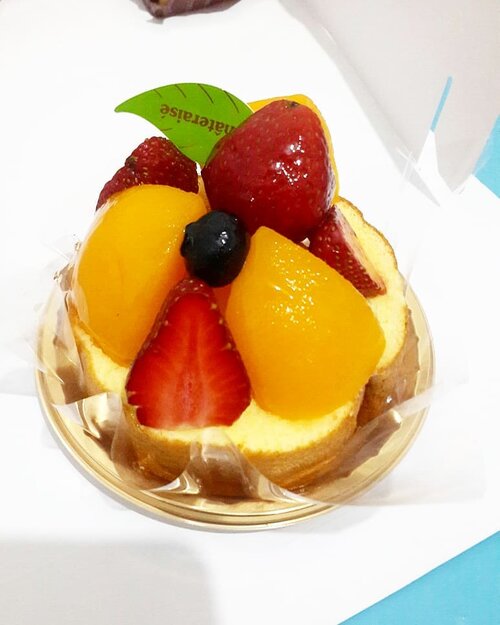 + View more details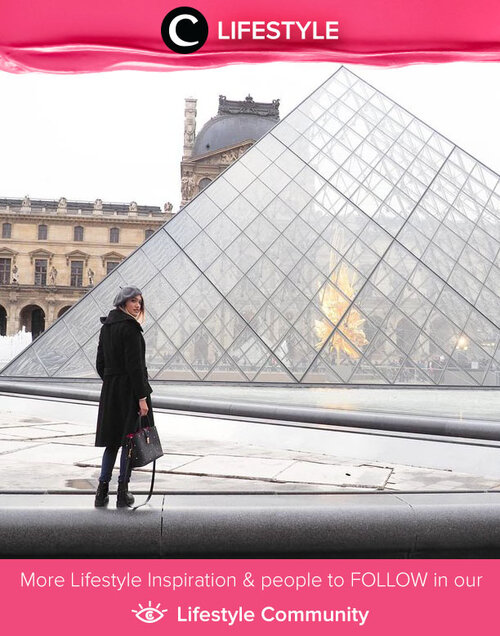 Paris, Prancis, merupakan kota favorit kedua Clozetter @wennykyuuto. Selain tempat wisata, kebersihan kota ini ternyata kurang terjaga, lho, Clozetters. Beberapa spot juga kurang ramah dengan wheelchair dan stroller. Akan tetapi, pemandangan tempat wisata yang cantik dan pastry yang super enak tetap akan membuat pengunjungnya kembali lagi. Well, it's probably what you called love-hate relationship. Simak Lifestyle Updates ala clozetters lainnya hari ini di Lifestyle Community. Yuk, share juga momen favoritmu.

+ View more details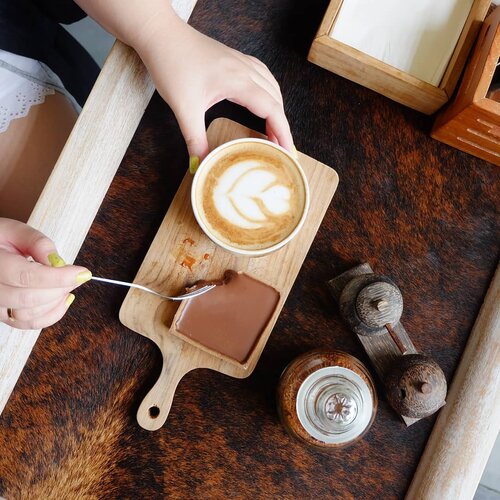 + View more details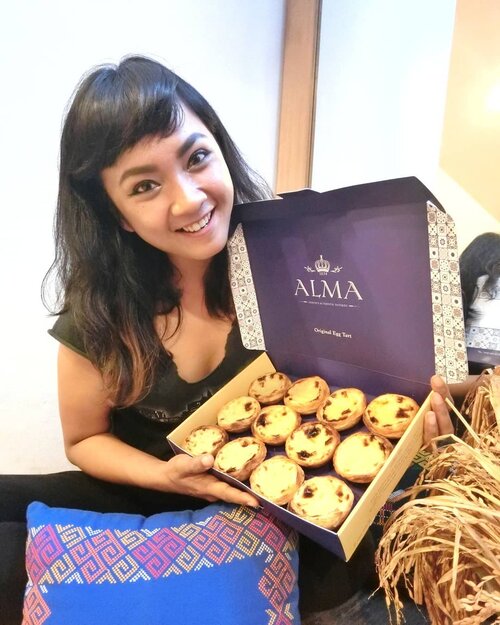 My last day ❤️ Berasa banget happy nya .. setelah banyak yang belanja sepanjang hari, dapat kiriman ALMA Lisbon's Authentic Pastries - Crunchy & Delicious Original Egg Tart Inside dari Aparna for all of us di @torajamelo 💙 .
.
.
@aparnasaxena11 tahu bener nih Sopiah suka banget sama Egg Tart 💙 Dan udah penasyaran lama banget sama @alma_bake.id yang udah masuk di 15th Delicacy of The World (according to The Observer) dan Top 12 Bucket-List Food Experience versi Lonely Planet! .
.
.
Terima dari kurir masih panas. Pas dibuka (udah baca bismillaah loh) langsung kecium aroma Cinnamon-nya 😍 I LOVE CINNAMON, @thepedroprincipe !! Ada bubuk cinnamon yang dibawain, kutaburin di atasnya, lalu .. Pas digigit .. wowwwww!
Se-crunchy itu pastry-nya guys!
Egg Tart-nya manisnya pas! Dan ada kejutan coklat leleh di dalamnya 😭
.
.
.
haduuuuuuu ... OH NO!! Kemarin kan Sopiah abis post turun berat badan, hari ini 😅🤣 hahahaha bye! Bodo amat! Musti diabisin ini ya kan ... .
.
.
Hey! @vinasagita @kikicasmita @kaniadachlan @auzola @cutauzria !! Bisa kaliikk kita jajan bareng ini kapan yuuuuuuu ❤️❤️ Ada di Pondok Indah Mall 1 sama Setiabudi ! Oh .. kepoin aja dulu
www.alma-bake.com
😭 mau nangis rasanya!! Coming soon 2 resep tiada tara temptingnya pulaaaa girls.. Oh I just can't .. help.. myself!!
#clozetteid
#AlmaEggTart
#AlmaBakeID
#AlmaBake
#lifestyle
#sofiadewiculinarydiary

+ View more details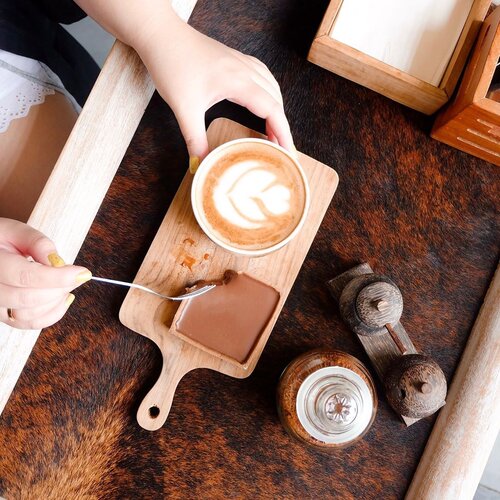 • Chill•Need this right now,I had an appointment on 10am, booked a grab nor gocar 5 times and all of it was cancled.Search my wallet and it's left on my room with my card access -___-"I should wait the secuirity who have card access so he can help me go up to pick up my wallet n key.Running to the sogo lobby instead of waiting on my lobby so the driver easily can pick me up(?)Gladly the last driver (6) friendly and accpt my order.Thanks Saturday 🙏🏻Can't wait to arrive n meet @flix_ss who's busy n should go in 1pm & @cynthiansunartio who had last minute call n task from her mother... •💁🏻‍♀️ On frame Pastry in @monsieurspoon
#abellinbali
#abelldigests

+ View more details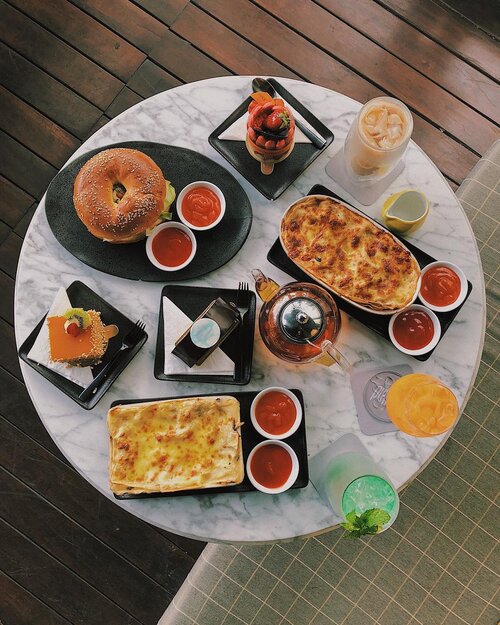 + View more details

loading ...
Back To Top