loading...
Search
815 RESULTS FOR PERFUME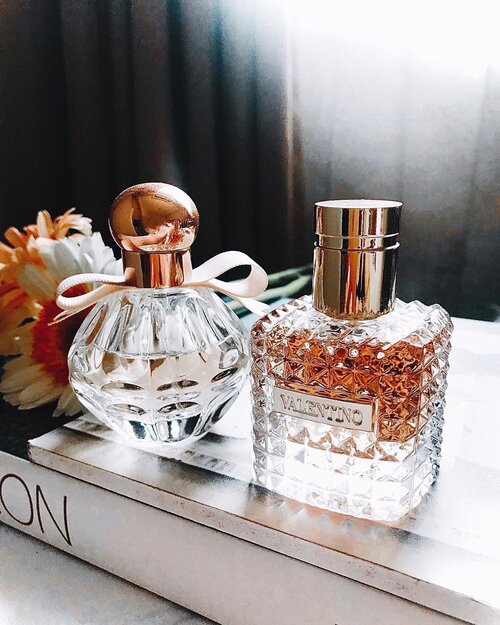 + View more details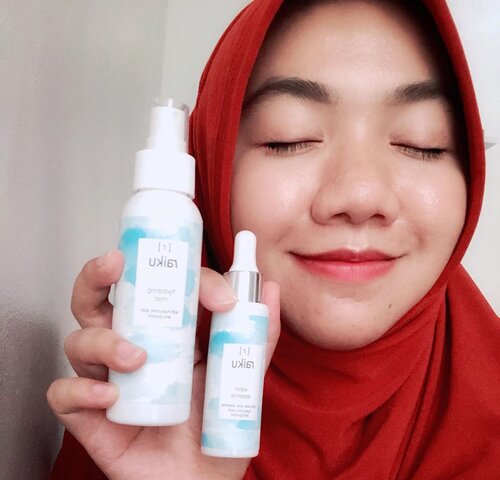 RAIKU @raikubeauty HYDRATING MIST & WATER ESSENCE 💧MINI REVIEW•••••••Hydrating face mist yang jadi andalan saat kulitku dehidrasi. Dikemas dalam botol yang handly, travelable size, semprotannya halus dan menyebar dengan baik. Face mist produk yang pasti ada selalu di tasku karena aku bisa pake kapanpun aku mau. Kandungan hyaluronic acid, glycerin, niacinamide, dan allantoin mampu mengunci kelembapan kulitku. Face mist yang tidak ada tambahan perfume dan pewarna ini cocok banget buat kulit sensitifku. Kapan aja sih aku pakai face mist? Yang pasti saat aku pengen kesegaran instan dan saat aku merasa kulitku kering dehidrasi. Dan aku punya skincare hack buat pemilik kulit dehidrasi. Pakai face mist di setiap jeda layering skincaremu, dan kulitku akan kenyal dan plumpy 😍 cobain yaa •••••••Water essence ? Essence yang ringan seperti air ini melembapkan kulit secara efektif. Kandungan wakame, glycerin, hyaluronic acid, dan aloe vera perfecto buat kulitku yang sering dehidrasi. Textur serum yang ringan seperti air, bening, ga ada warna dan perfume ini perfecto buat kulit sensitif. Cepat menyerap, terasa ringan dan instan melembapkan. Paling seneng deh colek colek pipi setiap abis pakai water essence ini 😍 kulit jadi plumpy. Peoduk ini bisa untuk semua jenis kulit loh, untuk kulit sensitifku aja ini approved. Karena kulit sensitif itu kan suka susah nemu jodoh produk beb 😆 tapi sekarang jodohku Raiku 💧 •••••••Dua produk ini sudah aku pakai 2 mingguan lebih dan aku disini bahas mini review, aku akan terus pakai produk ini karena emang sesuka itu. Kulit yang sehat itu adalah kulit yang balance dan lembab. Dan dua produk terbarunya Raiku ini adalah jawaban buat kamu yang pengen kulit sehat lembab 💧••••••
#raiku
#raikubeauty
#raikufacemist
#raikuwateressence
#raikueyeserum
#beauty
#makeup
#skincare
#selfie
#clozette
#clozetteid
#skincarejunkie
#beautybloggerindonesia
+ View more details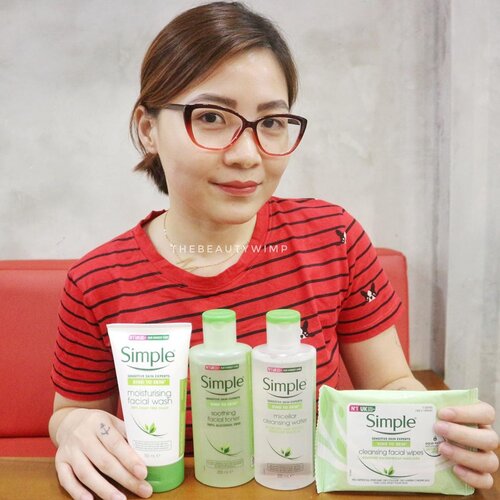 + View more details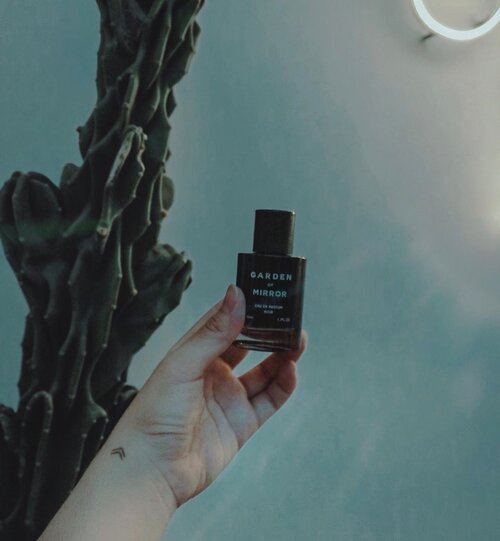 + View more details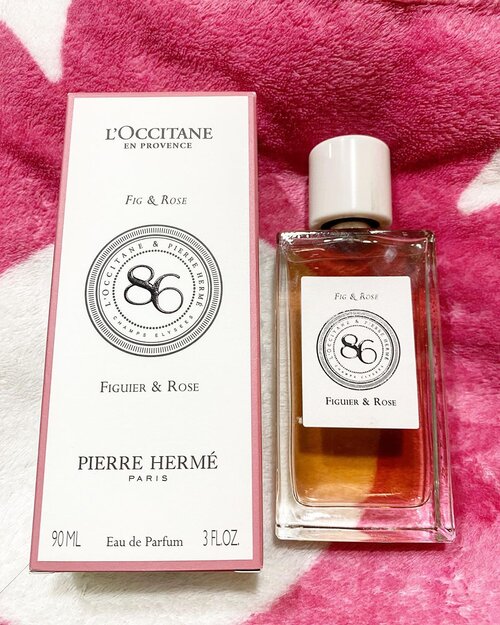 + View more details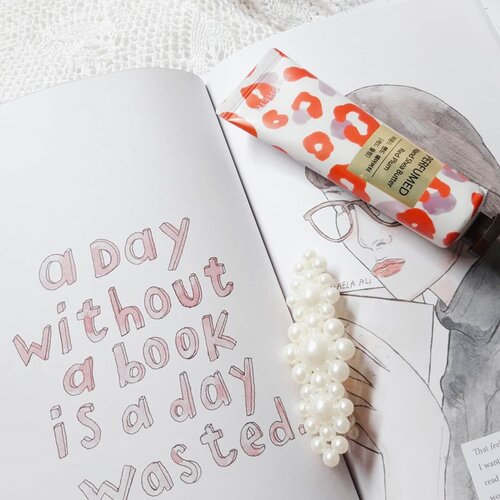 My first hand cream product. The Saem Perfumed Shea Butter Red Plum, the scent is sweet and fresh, long lasting. My hand feels so soft. But, it does not give enough moisture so for dry skin its not enough.Do you use a hand cream?? ❤Happy Weekend! 🌞😻........
#clozetteid
#soconetwork
+ View more details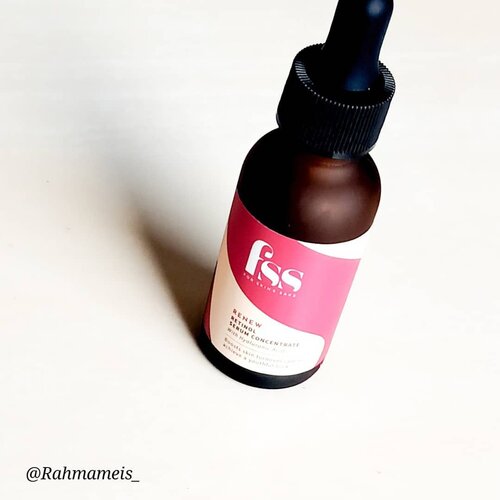 ✨FOR SKIN'S SAKE RETINOL "Renew Retinol Serum Concetrate"✨ -Yep .. this time I will review another local product, because I am very proud to use skincare local products. It's my first time using retinol, for the age of 25 I think I should try anti-aging products. Understandably age 😂😂😂 this time the retinol that I used wasn't too tight in the womb. I tried the lighter one ... For fear of not fitting or too harsh on my skin. 😵😵😵 ...💦TEXTURE AND SCENT: In terms of texture after I saw the product has a thick texture and color like sweet condensed milk, not sticky at all. And in terms of fragrance, this product smells like medicine smell, because this product does not contain any fragrance...📦PACKINGAN: In terms of packaging this product is made from a red glass bottle but it is not transparent in order to prevent sunlight from penetrating directly the contents inside. Equipped with a lid and dropper to pump the product to come out. Its small size can be taken for traveling...🌻HOW TO USE: I use it at the beginning of the use of Retinol at night and two days later. To get acquainted with retinol, I use it two to three times a week. To avoid irritation and due to just using this retinol product..🍁Review: First impression I use retinol products, there is a tight numbness, and a burning sensation on my face but it doesn't take long. Well ... when we dare to use retinol, we dare to risk like purging, which I feel is exactly the same in the second use, it starts pimples and streaks on the cheek area. I continued to use it for up to 2 weeks and the results of purging began to decrease, my zits and gusts had slowly begun to disappear. Retinol does not make my skin dry. I really like this retinol because it doesn't contain perfume at all, and alcohol also ranks third from the bottom. After using this product for almost two weeks I felt fine lines begin to fade and make my facial skin softer. And don't forget to wear sunscreen during the day to keep your skin from burning ....🙋 Attention: The above review is based on my experience, and the results depend on each of your skin-How about you? Attracted to try it ??? -Rate: 4.5 / 5
+ View more details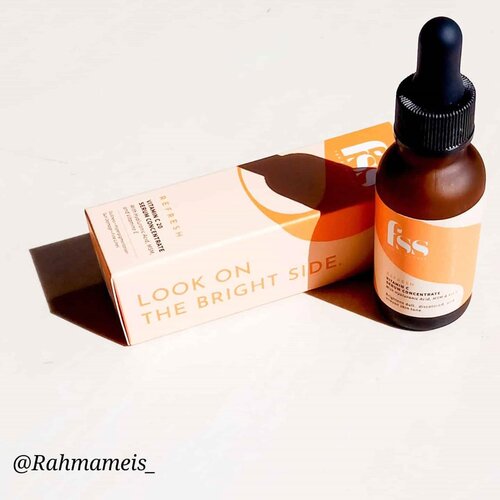 #reviews
FOR SKIN'S SAKE " Vitamin C 20 Serum Concentrate"..For Skin's Sake Vitamin C Serum is a serum that has the main function to brighten skin color thoroughly. Makes the skin supple, smooth and soft. Enriched with Hyaluronic Acid, MSM, and also Vitamin E. Has a formula that is lightweight and easy to absorb, and does not leave a greasy taste...🌻TEXTURE AND SCENT: In terms of texture, this serum is thick in texture and has a turbid white color. easily absorbed. I thought initially it would be very heavy in advance, but apparently not. It smells like medicine. But not too sharp...📦PACKAGING: In terms of packing this mask is stored in a small red bottle, not translucent like most serum containers, this makes the contents inside stay awake from direct sunlight. And if you want it can be better stored in the refrigerator...🌻HOW TO USE: I wear this in the morning after toner and essence, I use one drop for the morning before the activity. And don't forget to wear a sunscreen if you don't want to irritate your face. I don't wear this at night because I use retinol. It is not recommended to use it together with retinol. Because it will feel heavy on the face....🍁Review: After observing with 2 weeks of use, I get significant changes, even skin tone and blemishes stain slowly fade. There is no kind of reaction on my skin, because this serum does not contain alcohol and perfume at all so it is safe for all skin types, even sensitive skin can use it. Although in terms of texture this serum looks cloudy white but not at all heavy on the face. Very light if it must be overwritten with a moisturizer and sunscreen. Look at the ingredients they add vitamin E which is very good for adding skin moisture. I really like this serum vitamin C. Not heavy on the face and does not make the face become an oil refinery kill 😂😂...Non-greasyNo Animal TestingNo ParabenThere is no coloringNo Fragrance...🙌🏻Attention: The above review is based on my experience, and the results depend on each of your skin..How about you? Attracted to try it ???. .🌟 Rate: 5/5 🔖Buy at @sociolla
+ View more details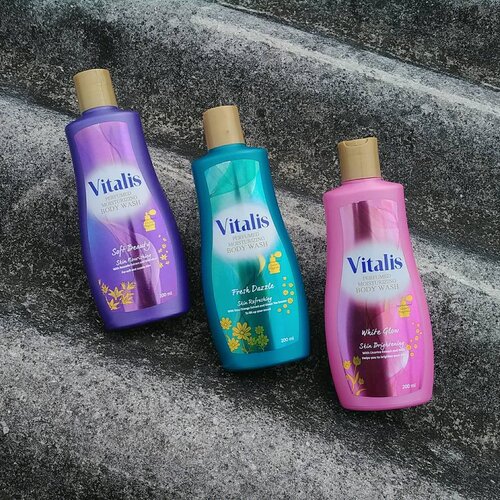 Jaman sekarang kerja nggak harus selalu pergi ke kantor, karena bisa dilakukan remote ke tempat lain, atau bahkan bisa kerja dari rumah. Nah, kalo kerjanya harus ke kantor atau remote ke tempat lain itu mau gak mau harus mandi dulu, kerja dari rumah juga harus diawali dengan mandi dulu dong. Jangan mentang-mentang gak ada yang liat jadi bebas deh gak mandi juga.
.
Karena mandi punya banyak manfaat, diantaranya bikin kulit lebih sehat, mood lebih baik, mengatasi stress bahkan hingga memperbaiki kesehatan tubuh kita. Ngomongin soal mandi nih, pasti gak akan lepas dari ngomongin sabun mandi juga. Karena badan akan terasa lebih bersih kalo mandi pake sabun mandi juga. Sabun mandi yang aku suka gak hanya sabun mandi yang bikin kulit lebih sehat, lembut, dan lembab aja, tapi juga sabun mandi yang bisa bikin badan wangi seharian. Emang ada? Ada dong!
.
Vitalis Perfumed Moisturizing Body Wash hadir dengan tiga varian dengan manfaat dan wangi berbeda.
1. Vitalis Perfumed Moisturizing Body Wash White Glow - Skin Brightening (pink)
2. Vitalis Perfumed Moisturizing Body Wash Fresh Dazzle - Skin Refreshing (green)
3. Vitalis Perfumed Moisturizing Body Wash Soft Beauty - Skin Nourishing (purple)
.
Kira-kira gimana ya aromanya, teksturnya, ketahanan wanginya, dan apa aja yang bikin Vitalis Perfumed Moisturizing Body Wash ini jadi mewah, glamor, dan bikin kita serasa mandi parfum? Intip tulisan aku yuk di link berikut :
https://www.mantrianarani.com/2020/01/review-vitalis-perfumed-moisturizing.html?m=1
.
.
.
@pesonavitalis @bloggercihuy
#mandiparfum
#mandikeharuman
#vitalisbodywash
#sabunkecantikan
#glamor
#bodywash
#bodycare
#review
#clozetteid
#blogger
#mantrianarani

+ View more details

loading ...
Back To Top