loading...
Search
642 RESULTS FOR PERFUME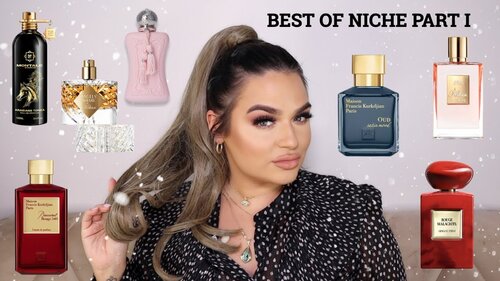 THE BEST OF NICHE PERFUMES FROM EACH BRAND - THE ULTIMATE PERFUME GUIDE | PERFUME COLLECTION 2021 - YouTube

+ View more details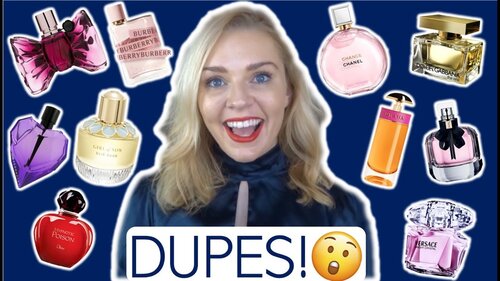 PERFUME DUPES! | Soki London - YouTube

+ View more details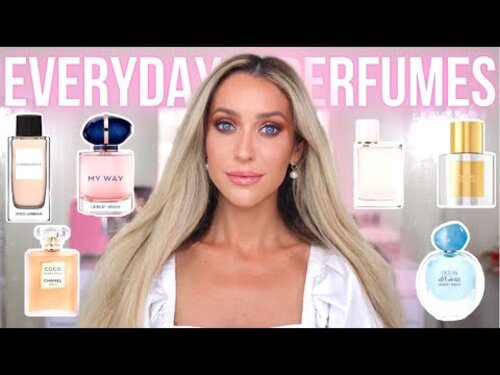 TOP 10 BEST EVERYDAY PERFUMES FOR WOMEN - YouTube

+ View more details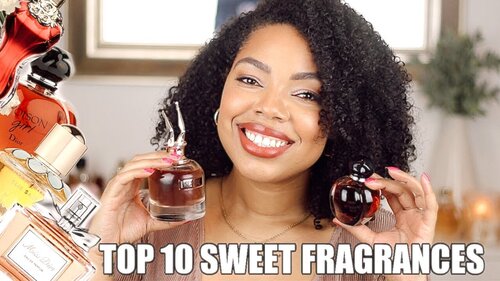 TOP 10 SWEET PERFUMES | PERFUME COLLECTION | Karina Waldron - YouTube

+ View more details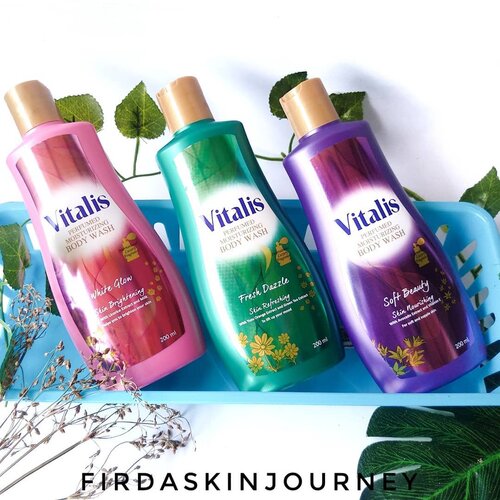 Vitalis Perfumed Moisturizing Body WashBeberapa waktu yang lalu, aku mendapatkan hampers dari Vitalis yang isinya 3 buah produk terbaru mereka, Vitalis Perfumed Moisturizing Body Wash. Sebenarnya ini bukan produk yang muncul 1 atau 2 bulan sih, aku sudah pernah baca review produk ini tahun lalu. Pas aku baca-baca, produk ini launching bulan September tahun 2019.-✨Main ingredients❤️Licorice Extract, Milk Protein Extract💚Green Tea Leaf Extract, Yuzu Orange Fruit Extract💜Vitamin E, Avocado Fruit Extract-Body wash ini dikemas dalam botol yang desainnya cantik menurutku, langsing dan enak digenggam.-✨TextureProduk ini punya tekstur yang mirip seperti body wash lain yang pernah aku coba. Licin, kental, dan terlihat mengkilap.-✨ScentKarena ada 3 varian, pastinya setiap varian punya wangi yang berbeda. White Glow punya aroma fresh fruity yang manis, Fresh Dazzle punya aroma floral-musk yang terkesan mahal, dan Soft Beauty punya aroma fruity-floral yang elegan, tipe fruity nya bukan yang asam/manis gitu. Tapi yang Soft Beauty gak dominan fruity, jadi aroma khas fruity nya hampir gak terasa.-✨ResultSaat pertama pakai, aku enjoy banget pas pakai ini karena wanginya enak dan bikin tenang. Pas dicampur air, busanya lumayan banyak (aku suka pake foaming net karena lebih banyak busanya).❤️White Glow:Saat dibilas memang agak terasa licin, tapi efek lembapnya sangat terasa di kulitku. Bahkan setelah aku mengeringkan badanku, lembapnya tetap terasa. Aku gak merasa ada efek brightening di kulitku.💚Fresh DazzleUntuk varian Fresh Dazzle, rasanya sedikit berbeda dibanding yang White Glow. Saat dibilas terasa sedikit kesat tapi gak membuat kulitku kering.💜Soft Beauty:Menurutku, varian ini yang paling sempurna karena gak licin/kesat tapi lembapnya oke banget. Jadi setelah dibilas tetap terasa nyaman.-Dari ketiga varian, aku memilih varian White Glow sebagai favoritku karena wanginya aku banget dan lembapnya enak di kulitku.-Kalian sudah coba produk ini? Favorit kalian yang mana? Share di kolom komentar ya.-*gifted

+ View more details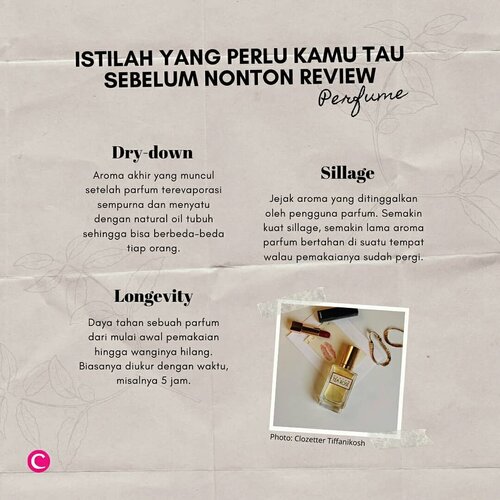 + View more details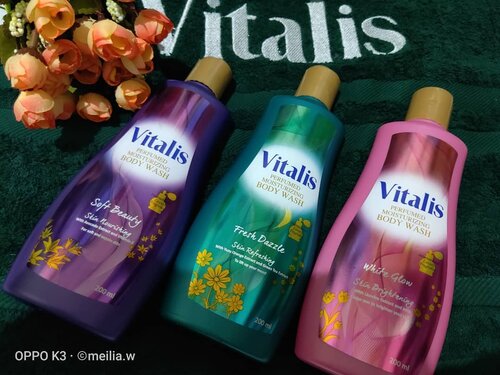 -Review VITALIS PERFUMED MOISTURIZING BODY WASH -
#UpdateBlogKalian
pasti saat membeli body wash, salah satunya pasti pilihan aroma wanginya nya. Nah Vitalis Body Wash mampu memberikan experience mandi yang lebih baik. Selain aroma parfum, kita pasti juga menyukai sabun mandi yang tidak membuat kulit kering sehingga peranan moisturizer dalam formula sangatlah penting. Untuk memastikan kelembaban kulit setelah pemakaian, Vitalis menambahkan high quality moisturizer. Nah cobain yuk
#mandikeharuman
yang glamor. Rasakan SENSASI MANDI PARFUM BERSAMA VITALIS PERFUMED MOISTURIZING BODY WASH.Aku udah lho!
https://www.meiliawury.com/2020/01/review-pengalaman-mandi-menggunakan.html?m=1@pesonavitalis
@bloggercihuy
#clozetteid
+ View more details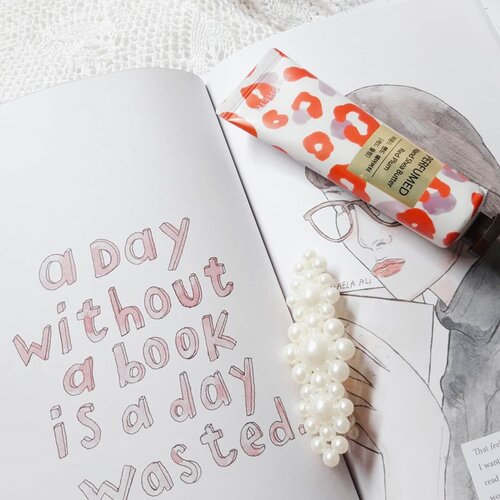 My first hand cream product. The Saem Perfumed Shea Butter Red Plum, the scent is sweet and fresh, long lasting. My hand feels so soft. But, it does not give enough moisture so for dry skin its not enough.Do you use a hand cream?? ❤Happy Weekend! 🌞😻........
#clozetteid
#soconetwork
+ View more details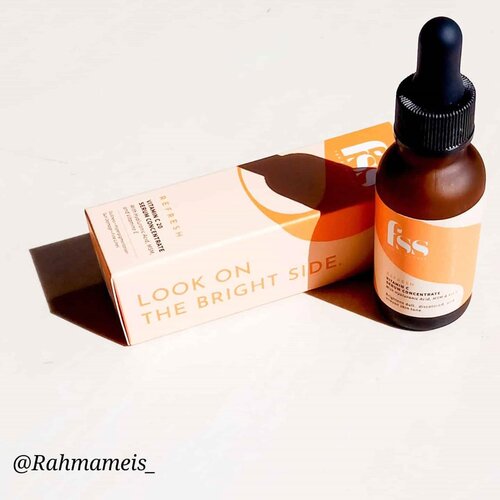 #reviews
FOR SKIN'S SAKE " Vitamin C 20 Serum Concentrate"..For Skin's Sake Vitamin C Serum is a serum that has the main function to brighten skin color thoroughly. Makes the skin supple, smooth and soft. Enriched with Hyaluronic Acid, MSM, and also Vitamin E. Has a formula that is lightweight and easy to absorb, and does not leave a greasy taste...🌻TEXTURE AND SCENT: In terms of texture, this serum is thick in texture and has a turbid white color. easily absorbed. I thought initially it would be very heavy in advance, but apparently not. It smells like medicine. But not too sharp...📦PACKAGING: In terms of packing this mask is stored in a small red bottle, not translucent like most serum containers, this makes the contents inside stay awake from direct sunlight. And if you want it can be better stored in the refrigerator...🌻HOW TO USE: I wear this in the morning after toner and essence, I use one drop for the morning before the activity. And don't forget to wear a sunscreen if you don't want to irritate your face. I don't wear this at night because I use retinol. It is not recommended to use it together with retinol. Because it will feel heavy on the face....🍁Review: After observing with 2 weeks of use, I get significant changes, even skin tone and blemishes stain slowly fade. There is no kind of reaction on my skin, because this serum does not contain alcohol and perfume at all so it is safe for all skin types, even sensitive skin can use it. Although in terms of texture this serum looks cloudy white but not at all heavy on the face. Very light if it must be overwritten with a moisturizer and sunscreen. Look at the ingredients they add vitamin E which is very good for adding skin moisture. I really like this serum vitamin C. Not heavy on the face and does not make the face become an oil refinery kill 😂😂...Non-greasyNo Animal TestingNo ParabenThere is no coloringNo Fragrance...🙌🏻Attention: The above review is based on my experience, and the results depend on each of your skin..How about you? Attracted to try it ???. .🌟 Rate: 5/5 🔖Buy at @sociolla
+ View more details

loading ...
Back To Top