loading...
Search
15 RESULTS FOR PERFUMECOLLECTION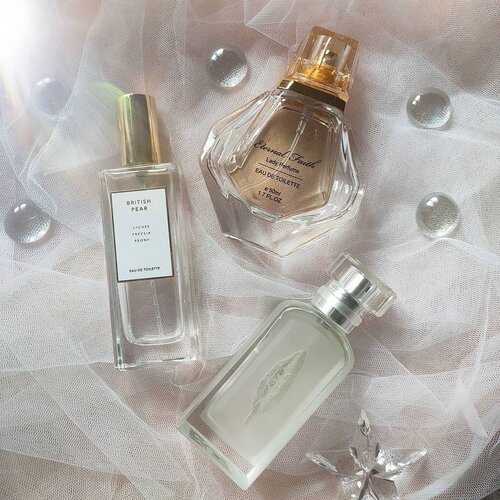 Welcome to
#mindysperfumecollection
part 1!
I rarely talk about fragrances on my IG but i am actually a fragrance addict and i definitely cannot leave the house without wearing perfumes, i'd feel naked!
While i love me some designer and luxury perfumes, Miniso is a real game changer for me and i am crazy in love with their perfumes (most of them are dupes for luxury perfumes, but safe to use unlike those fakes, i developed eczema for the first time when i was clueless and used "bibit" perfumes on my skin), the interest was high when i made a poll on my IGs on wheter or not i should list my Miniso perfume recommendation, i have so many of them but here are the ones that i almost finished (swipe to 2nd pic to see all 5, i just think the other 2 are not pretty enough for the cover 🤣🤣🤣).
1. Fascinating Sakura - My least fave out of the 5 but still very nice. Has a unexpectedly sexy and slightly masculine hint. This one is the cheapest (and also the smallest) of Miniso perfumes that i have, the size is perfect to take traveling.
2. Dancing on Seashore : Bay of Biscay - Sweet but elegant. If you like vanilla scent, you should check this out. This line has a lot of nice variants!
3. Eternal Faith - One of their perfumes with the best, most elegant bottle - . Mature and elegant smelling perfect for nights out.
4. British Pear - from their Jo Malone dupe line, down to the bottle 🤣. This one is fresh yet musky, best for when you want to smell expensive 😁.
5. Green Tea - my ULTIMATE favorite of all of their perfumes, doesn't smell like Green Tea at all (fyi, i hate green tea) instead it actually smells fruity, and i suddenly remember that it reminds my of DKNY Be Delicious (one of my all time fave perfumes). This one i would actually repurchase!
How about you? Do you like Miniso perfumes too? If you do, tell me your favorite, i would love to check them out as i feel like i need to add to my collection now that i have pretty much emptied 5! (Well, i have a few use left out of the 3 in the first pic but the other 2 are completely empty!)
#BeauteFemmeCommunity
#SbyBeautyBlogger
#clozetteid
#startwithSBN
#socobeautynetwork
#perfume
#perfumecollection
+ View more details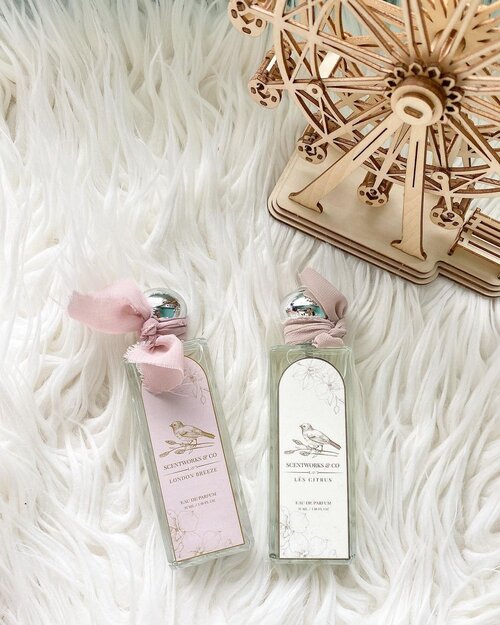 + View more details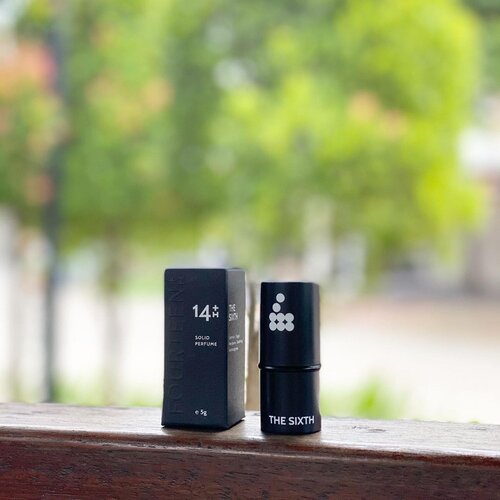 + View more details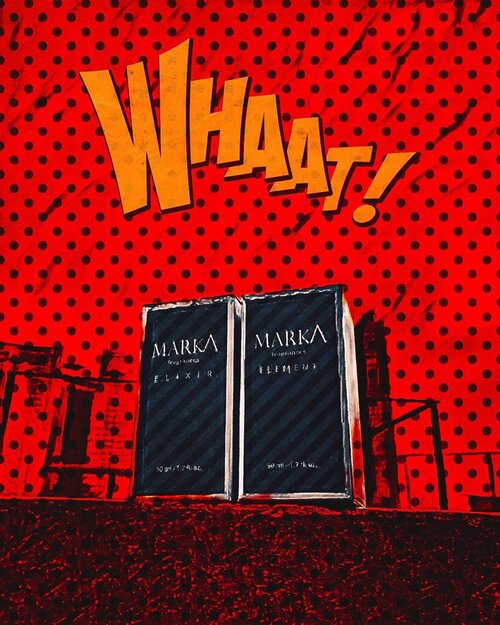 + View more details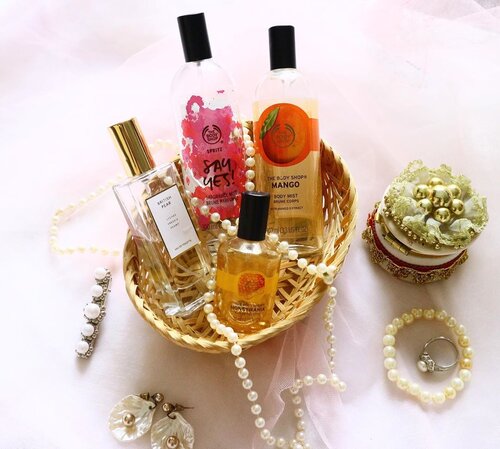 Let's talk about body mist/ eau de toilette 🌸🌸_Setiap orang punya preference wangi yang mereka suka dan wangi tersebut juga bisa jadi signature bahkan menggambarkan kepripadian seseorang lho. Aku sendiri engga begitu tau banyak tentang wewangian tubuh. Yang jelas untuk sehari-hari aku lebih memilih memakai body mist dengan alasan lebih ekonomis dan memakai eau de toilette (EDT) untuk special occasion. Bedanya body mist dengan EDT adalah dari segi ketahanan wangi. Body mist dapat bertahan 1-2 jam tetapi EDT dapat bertahan 4-5 jam. Beda lagi sama Eau de perfume, EDP dapat bertahan lbh lama lagi sekitar 6-7 jam. Makanya hargnya pun tidak murah 😬_Untuk preference wangi aku lebih ke floral and fruits yg wanginya juga engga terlalu strong. Also, sorry to say but I'm not into super sweet smells like vanilla, caramel, strawberry as well as woody smells bcus it makes me dizzy 🤔 _My frequent body mist to use :🌺 TBS - Say Yes Spritz🥭 TBS - Mango 🌸 Fresh & Natural - Love Angel Music (not in pic)_EDT:🍯 TBS- Honeymania🍐 Miniso - British Pear ( katanya ini dupe nya Jo Malone yg British Pear and Freesia 😁)....
#ellskincaregame
#perfumeflatlays
#skincarebloggers
#slaytheflatlay
#bodyfragrance
#bodymist
#clozetteid
#beautybloggers
#instabeautyblog
#abcommunity
#thebodyshop
#perfumecollections
+ View more details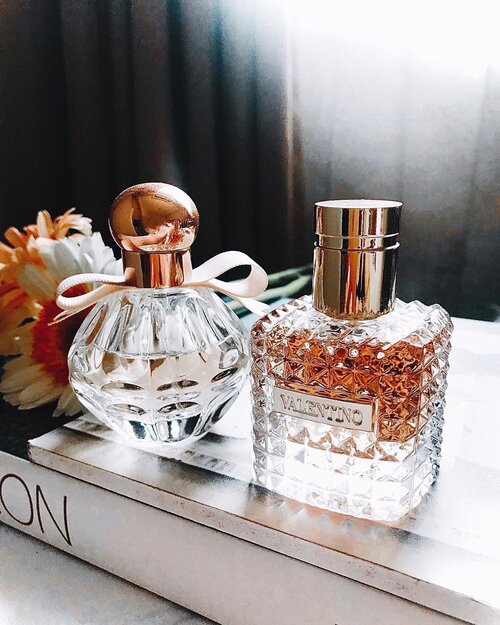 + View more details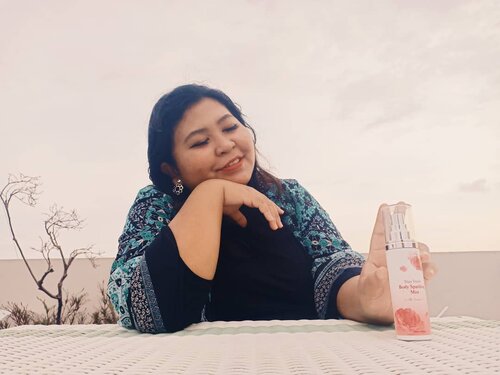 + View more details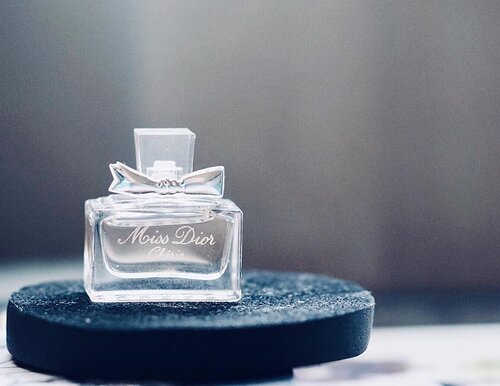 + View more details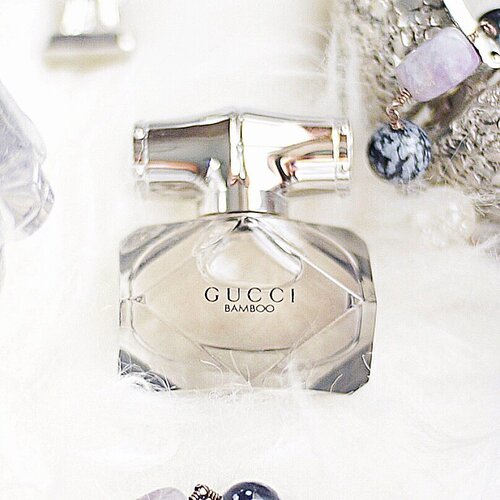 + View more details

loading ...
Back To Top