loading...
Search
5,985 RESULTS FOR PHOTO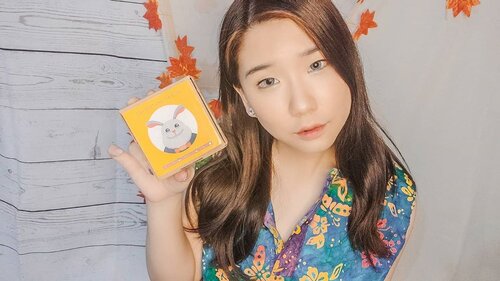 + View more details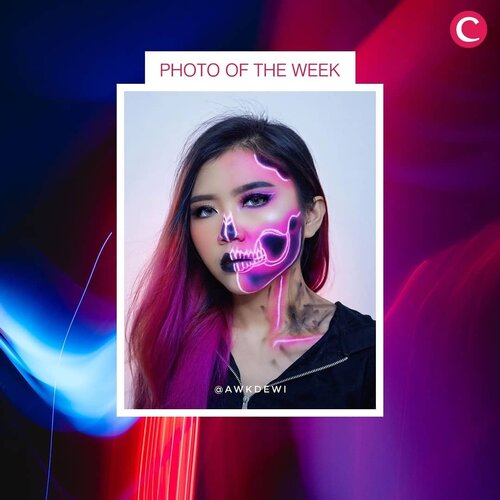 + View more details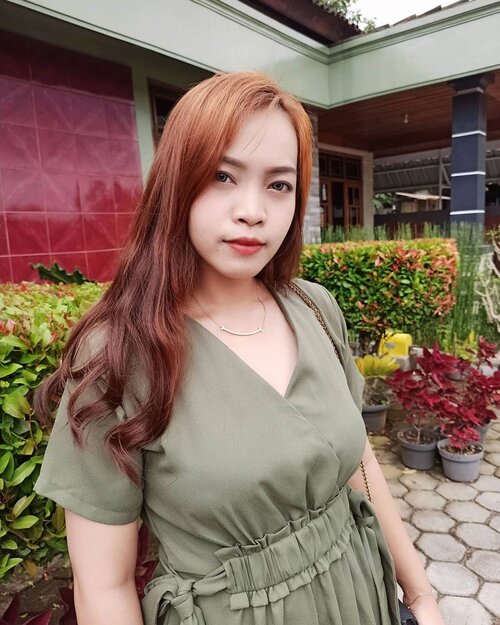 + View more details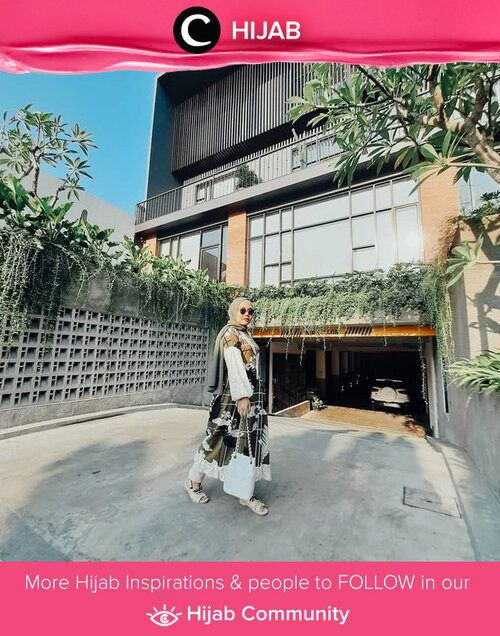 Clozetter @sridevi_sdr and her matchy matchy outfit and photo background! Simak inspirasi gaya Hijab dari para Clozetters hari ini di Hijab Community. Yuk, share juga gaya hijab andalan kamu.

+ View more details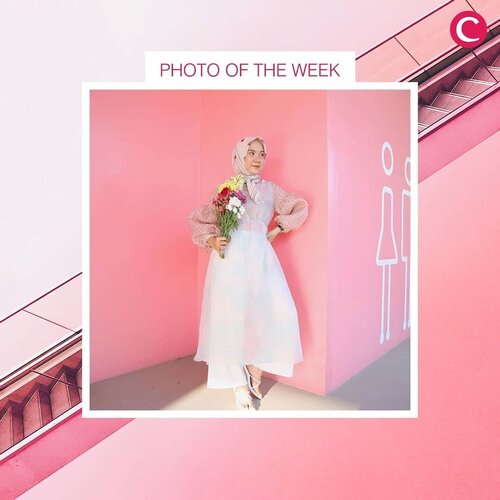 + View more details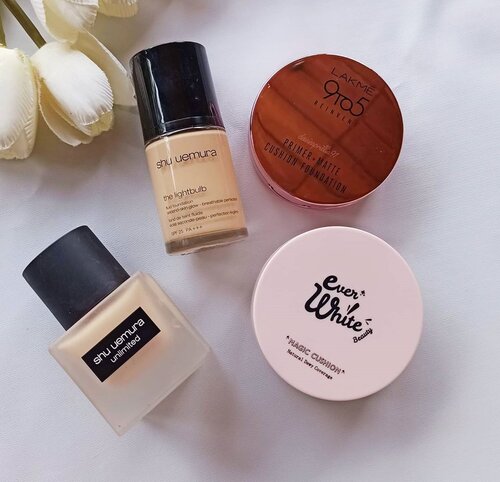 Complexion yang aku punya saat ini. Lainnya sudah aku buang. Tinggal 4 produk ini yang masih bisa dipakai dan selamat. 😅 Punya skin type dry-combination tuh agak picky. Sebenernya aku suka makeup yang glowing tapi ada saatnya pengen makeup matte.• ‌𝗦𝗵𝘂 𝗨𝗲𝗺𝘂𝗿𝗮 𝗨𝗻𝗹𝗶𝗺𝗶𝘁𝗲𝗱 𝗙𝗼𝘂𝗻𝗱𝗮𝘁𝗶𝗼𝗻 : Ini yang matte, sepertinya bakal cobain Unlimited Glow yang terbaru yang hasilnya lebih glowing. Shade 764 di shu unlimited lebih gelap tapi masih bisa masuk di skintone aku, hasilnya semi matte. Dan full coverage, beli ini emang niatnya buat nutup dosa-dosa wajah tanpa concealer udah nutup.• ‌𝗦𝗵𝘂 𝗨𝗲𝗺𝘂𝗿𝗮 𝗟𝗶𝗴𝗵𝘁𝗯𝘂𝗹𝗯 𝗙𝗼𝘂𝗻𝗱𝗮𝘁𝗶𝗼𝗻 : Shade 764 juga, warna shade nya sama seperti Petal Skin. Bedanya cuma di finishnya lebih matte dan coverage nya medium. Masih perlu concealer buat nutup dosa-dosa wajah. Aku lebih suka Petal Skin karena lebih lembab dan hasilnya glowing sehat.• ‌𝗟𝗮𝗸𝗺𝗲 𝗣𝗿𝗶𝗺𝗲𝗿 + 𝗠𝗮𝘁𝘁𝗲 𝗖𝘂𝘀𝗵𝗶𝗼𝗻 𝗙𝗼𝘂𝗻𝗱𝗮𝘁𝗶𝗼𝗻 : Shade Light Sand (02). Cinta banget sama cushion ini. Hasilnya semi matte tapi masih kelihatan glowingnya. Beli jg krn korban aplikasi orange pas flash sale tapi jadi cinta dan selalu repurches kalau habis+ada sale. Masih favoritku banget sampai saat ini.• ‌𝗘𝘃𝗲𝗿𝘄𝗵𝗶𝘁𝗲 : Beli di tokped pas awal launching dulu. Jarang aku pakai karena salah shade, Light Beige shade paling terang dan ternyata ini lebih cocok untuk pink undertone. Hasilnya glowing dan enggak lengket.Juaranya masih Lakme Cushion, meskipun semi matte finish masih keliatan glowing dan lembab diwajahku. Untuk saat ini belum pengen mau cobain complexion apa lagi karena jarang makeup full. :D
#ClozetteID
#beauty
#love
#makeup
#beautiful
#style
#instagood
#instagram
#follow
#picoftheday
#happy
#photo
#beautyblogger
#beautyblog
#beautyproduct
#beautygram
#shuuemura
#lakme
#everwhite
#foundation
#review
#blogger
#beautyblogger

+ View more details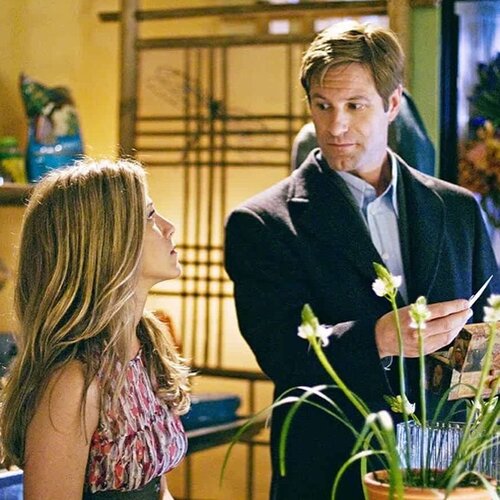 #KicasXMovie
Love Happens (2009)
Drama - Romance
iMDb : 5.7/10
Setelah berkutat dengan F.R.I.E.N.D.S 10 Season, akhirnya jadi sayang sama Mami @jenniferaniston. Sebenernya udah dari dulu sih sayang, tapi abis ikutin Mami Jenn puluhan episode kok yah jadi penasaran liat beliau di film lain.
Akhirnya memutuskan buat nonton film Love Happens (kebetulan ada di Netflix), karena ada Mami Jenn dan emang lagi kepingin film yang 'ringan'.
Film ini ngegambarin Motivator terkenal, Burke Ryan (Aaron Eckhart). Burke punya buku self healing, judulnya A-OKAY. Bukunya laris, soalnya relate sama banyak orang. A-OKAY isinya bantu si pembaca untuk melawan rasa takut, untuk memaafkan diri sendiri, dan hal lainnya yang pokoknya ada hubungan dengan berdamai sama diri sendiri. Burke digambarin manusia yang humble, loveable, dan pengen bantu banyak orang. Makanya kalo Burke ngadain seminar yah rame terus. Pokoknya tipikal bukan motivator yang songong gitu
Burke Ryan ketemu sama Eloise (Jennifer Aniston), Florist gemes yang akhirnya gak sengaja ngebantu Burke Ryan 'sembuh' dan berdamai sama masa lalunya.
I must say, film ini kisah cinta yang sebenernya ngajarin banyak hal. Kehilangan. Melawan rasa takut. Harus jujur sama diri sendiri. It's okay to be not okay. And it's okay if you need any 'help' from others. Masih banyak deh. Apakah aku menangis? Oh sudah pasti, banjir!
Terselip rasa adem pas nonton film ini. Mungkin karena background film ini Seattle, Kota hujan. Terus karena si Eloise florist, jadi visual warna-warni bunga manjain mata banget. Plus, aku gak liat ada LUST (as in dirty scene) di storyline-nya. Jadi yah indah + adem aja gitu.
Yang mau nonton, siapin tissue yah Beb. I know, you can call me Lebay. No problemo! LOL! LMAO!
Source : Photo-Video from @imdb
•
•
•
#ClozetteID
#netflix
#movie
#moviereview
#drama
#dramaromance

+ View more details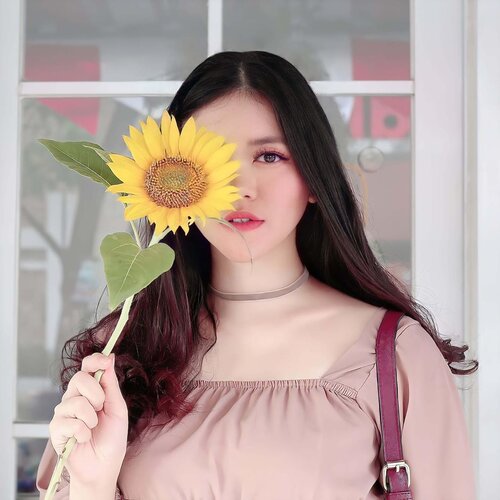 "An open letter to every woman out there" 💌 Dear ladies, we may not know each other's name or story, but I do understand that in life there are happiness, sadness, and struggle. I'm going to do my best to tell you what I wish someone would have told meYou are beautiful. I don't need you to look in a mirror or take a before-after photo. Something and someone created you, just you in this world. Let's be honest, life means so much more than the bodies we borrow. You are uniquely different from every man and woman in this world and that is the definition of beautyYou are smart, you were gifted with the ability to sense, perceive, and think. That's amazing. You control your every thought, every action, every decision, and I'd like you to own that. You are powerful. No one can tell you what to do or who to be, because you make those decisions. Make them countYou are somebody's definition of everything they want to be. It may be for just one thing, but that one thing is important. It means you have something that they do not have. So share what you have with the world, and don't hold anything back. You have the potential to make a difference for someone out thereI can talk and compliment you all day long but I alone cannot give you self-esteem. Part of that is up to the people you surround yourself with. Ultimately, others opinions of you can make or break you, but only if you let them. The most important part of it is up to you. You define your own self worth.At the end of the day, happiness really what it's all about. Here's the thing about happiness: it's not everything, and yet it's still as equally important as love, hope, faith, trust, determination, responsibility, confidence, and even a good dose of stress every now and then. But don't forget to strive for that balance — that perfect recipe that makes you believe you've been successful. It will come in time 👼🏻.....
#selfpotrait
#sharingiscaring
#encouragement
#positiveaffirmations
#spreadpositivity
#spreadlove
#womensupportingwomen
#asianblogger
#ulzzang
#clozetteid
#dreamy
#feminime
#beautyenthusiast
#얼짱 #일상 #데일리룩 #셀스타그램 #셀카 #인스타패션 #패션스타그램 #오오티디

+ View more details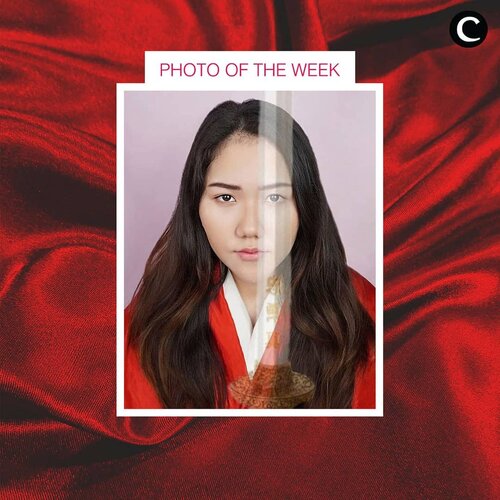 + View more details

loading ...
Back To Top