loading...
Search
6,095 RESULTS FOR PHOTO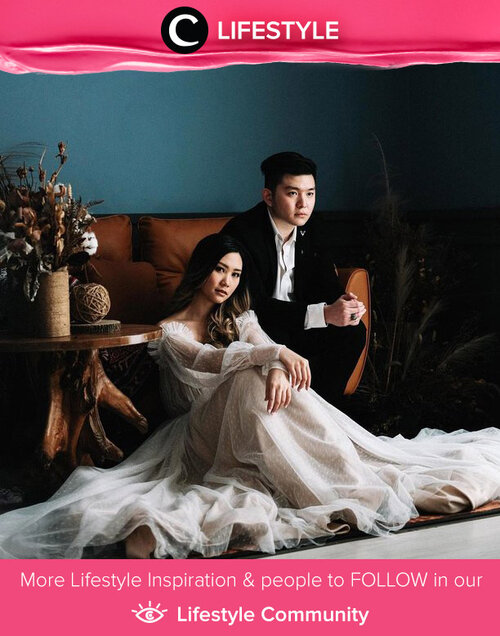 This couple photo session by Clozette Ambassador @amandatorquise can be your pre-wedding photoshoot inspiration. Simak Lifestyle Update ala clozetters lainnya hari ini di Lifestyle Community. Yuk, share momen favoritmu bersama Clozette.

+ View more details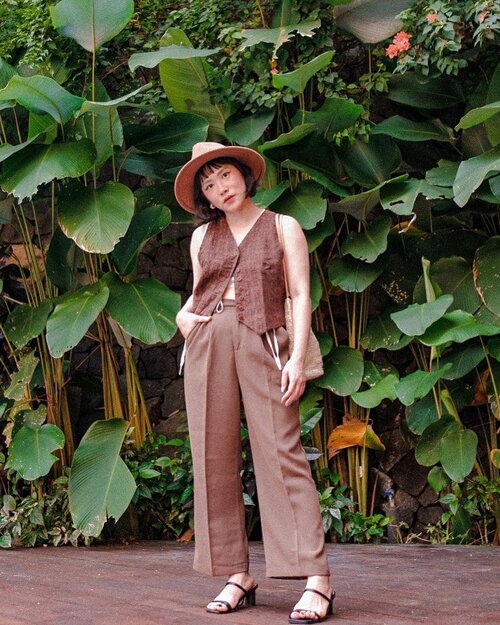 short getaway @pl.borobudur @mstravelsurabaya
•
vintage vest by @__vintagestash
photo taken by @winkandpout & @zysenko
#clozetteid

+ View more details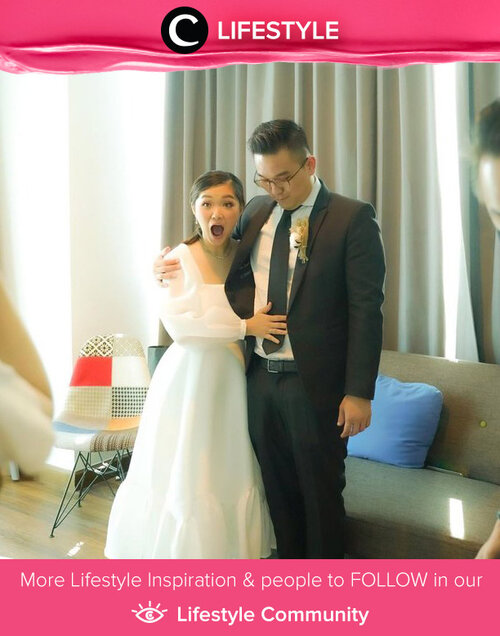 Cute couple photo, posted by Clozette Ambassador @katherin. Simak Lifestyle Update ala clozetters lainnya hari ini di Lifestyle Community. Yuk, share momen favoritmu bersama Clozette.

+ View more details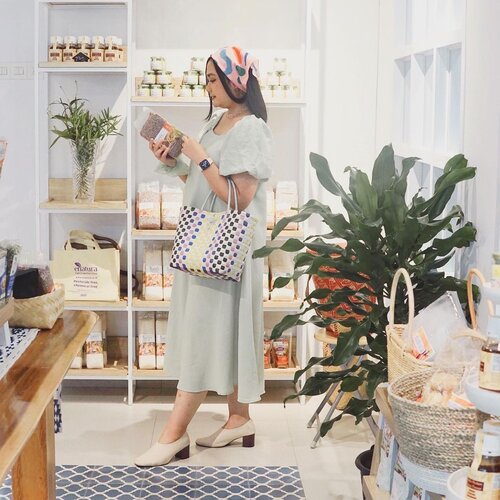 Tempat Buka Puasa Sabtu kemarin yang Mas Ubuy pilihin😍😘. Ketemu hidden gems cantik @enatura.id lokasinya masih deket rumah. Kalau suka green living bakal betah lama-lama disini babes. Secara bahan makanannya dari kebun mereka sendiri. Selain Cafe mereka juga punya mini supermarket yang jual perintilan healthy food💛. Definitely It's my happy places😍👗 @sevinneclothing 👜 Marno Spring in LA @whatpixiesees Scarf @smittenbypattern Photo by @eka_vaganza 💛
#CeritaPerjalananIcha
#jktspot
#jktgo
#vintagestyle
#vintageinspiration
#parisianvibes
#healthyfood
#clozetteid
#whattowear

+ View more details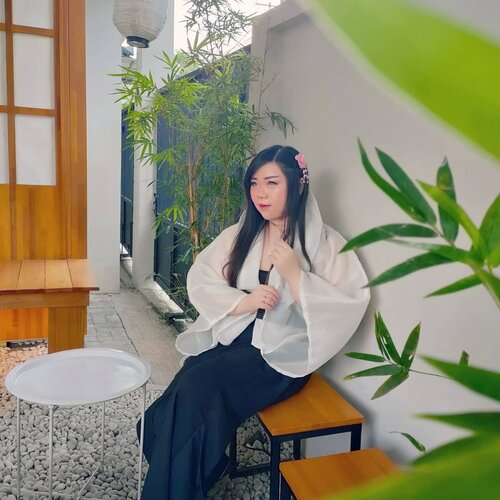 + View more details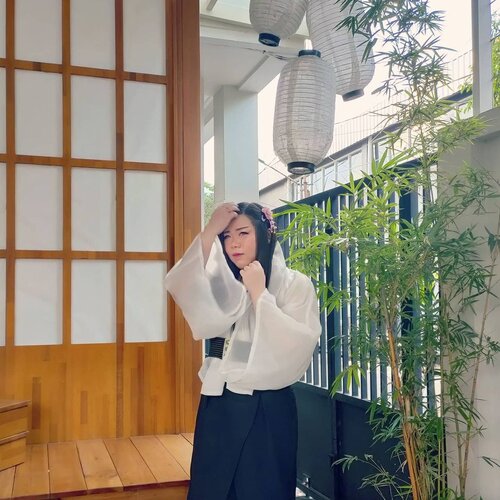 + View more details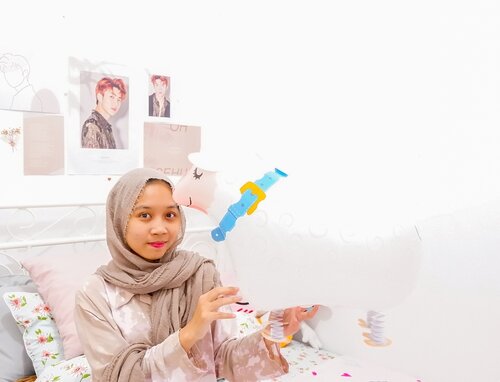 Welcome to the club. 27th. This year Birthday's theme is Kambing🐏. Not because I'm Taurus but this year celebrating my birthday with Aqiqah. Btw, thank you for the cheesecakenya Flo🌸.Yaps, I just found out that I'm not Aqiqah yet. So yeah first photo being 27 featuring Balon Kambing @warungkandang_aqiqah😆. Jadi karena udah bukan bayi lagi juga, Aqiqahnya gak mau yg ribet yang penting aku Aqiqah, kira-kira gitu prinsipnya hahahaha😅. Searching sana sini soal Aqiqah online dan menemukan @warungkandang_aqiqah yang ternyata masih di Bekasi lokasinya, which is near from my house. Sempet ragu sama Aqiqah yang pesen online gini apa bener nanti potong kambingnya dll. Ternyata pas di kepoin ignya akhirnya percaya.Prosesnya bisa dibilang cepet, pertama aku tanya pricelist dan nentuin mau ambil paket yang mana terus pilih kemasan makanannya. Aku pilih kemasan yang simple bentuk bento dan Warna Pink tentunya hehehe. Setelah nentuin paket yang dimau dan kemasannya kayak apa tinggal bayar DP deh. Beberapa hari sebelum hari H kita dikirimin Video pemotongan Kambing untuk Aqiqah kita. Ini yang bikin percaya karena ada foto dan video kambing untuk aqiqah aku beserta nama lengkap aku serta Bin nya. Udah deh abis itu tinggal bayar pelunasan dan tunggu hari H buat dianter. Karena paketnya lengkap udah ada Sate, Gulai, Nasi, Minuman, dll setelah dikirim tinggal bagiin aja ke tetangga, beres deh hehehe.Menurut ku ini worth every penny. Bisa kita sesuaikan dengan budget kita, paket aqiqahnya lengkap, bisa delivery juga, pilihan kemasannya juga beragam, sesusai syariat dan HALAL. Kalian kalau kayak aku ternyata belum Aqiqah/adik/keponakan/anak butuh Aqiqah dan gak mau ribet-ribet kayaknya bisa coba pesen disini deh.Ok ini birthday post but sounds like advertisement hahaha but it's true. Ini bukan titipan sponsor, emang beneran aku beli sendiri dan suka sama pelayanan dan produknya😉.
#clozetteid
#aqiqah
#aqiqahonline
#lifestyle
#lifetyleblogger
#ootd
#블로거  #얼짱   #라이프 #스타일 #ライフスタイルブロガー  #ブロガー  #かわいい  #旅行  #旅行ブロガー #여행  #여행자  #여행스타그램
#hunnyeo
#훈녀

+ View more details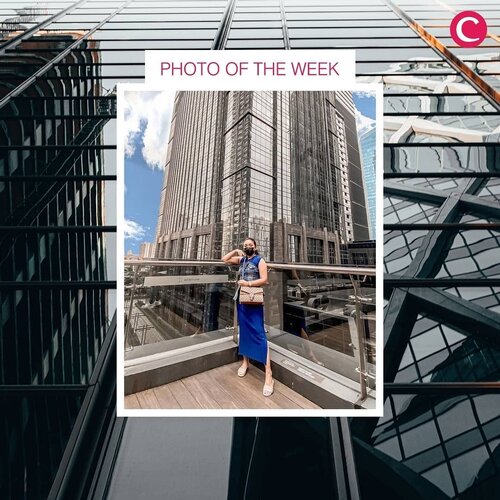 + View more details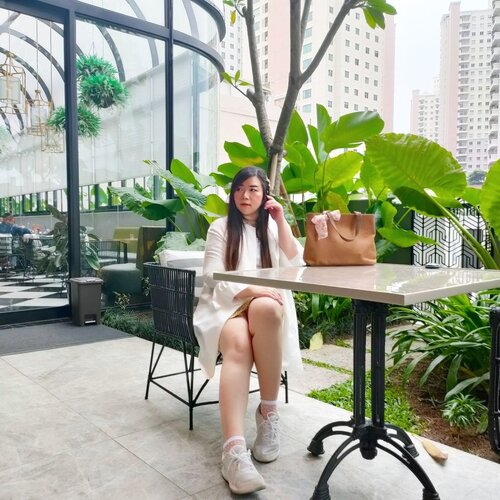 Got some questions about my bag in previous photo, it's my mom's (she gave me a lot of her old bags, all them are branded but not all of them are in good condition 😂. But she actually store them well already i guess she just used them not-so-gently 😂) and when i saw the design i thought it was a Bonia (which is probably her fave brand and the one i always associated her with as she has a LOT of Bonia bags, but apparently she used a lot more variety of brands wheb she was younger) but recently when i checked inside... It's Vintage Balenciaga wth 😳😳😳.
Now i feel bad for storing it the way i did (i shove everything together, all my branded bags with my pasar malam/shopee bags 🤣 that's why i feel like there is no point in buying super expensive bags anymore because i seem to care as much for the branded ones as the super cheap ones - which is not very much 🤣🤣🤣) and i think i should bring it for repaid because boy, she had it rought. Melting leather works, ballpoint stains all over the fabric..
Anyway, swipe to see my partner in crimes who helped took all these nice pics!
PS : 📍@tobysestateid Pakuwon Mall (which is very hard to find lol, but totally worth the hassle) as i still got questions about the location although i tagged them in my pics 😐.
#ootd
#ootdid
#clozetteid
#sbybeautyblogger
#BeauteFemmeCommunity
#notasize0
#personalstyle
#surabaya
#effyourbeautystandards
+ View more details

loading ...
Back To Top