loading...
Search
211 RESULTS FOR PIMPLE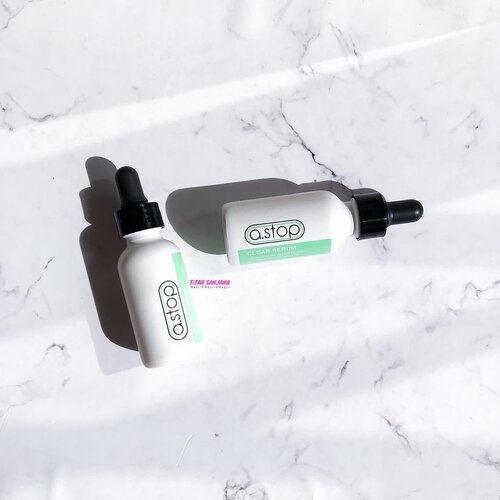 + View more details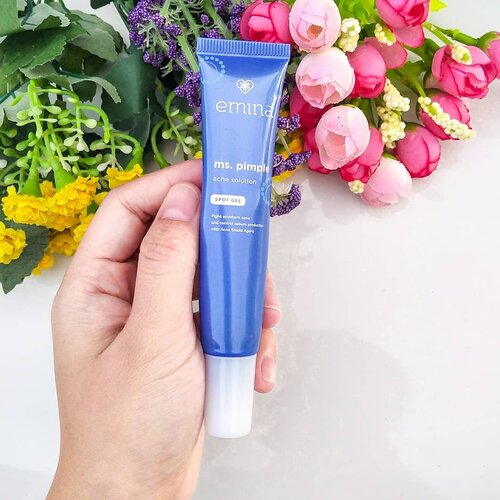 ☁EMINA MS PIMPLE ACNE SOLUTION SPOT GEL [REVIEW]☁
.
Akhirnya setelah berbulan2 pake spot gel dari @eminacosmetics ni keluar juga review nya..
Ini spot gel harganya super terjangkau,gampang dicari dan efektif untuk jerawat.
.
Produk emina spot gel ini jg gentle ya karena udah alcohol free,fragrance free dan essential oil free. Kandungan utamanya ada salicylic acid di baris ke-3 yg berfungsi sebagai anti acne dan exfoliate. Selain itu ada centella asiatica,licorice yg berfungsi sebagai soothing dan calming jadi bisa meredakan efek kemerahan dari jerawat
.
Teksturnya gel bening,gada aroma yang menohok, dan ini gak bikin perih dijerawat,malah jadi bikin adem dingin2.
.
Spot gel ini seperti melindungi jerawat,karena setelah gel nya mengering,gel nya membentuk lapisan kayak lem gitu yang menutupi jerawat.
Dan menurutku ini sangat ampuh untuk jerawat yang menonjol memiliki mata/ada nanahnya gitu. Pengalamanku pake produk emina ini,jerawat yang matang itu lama2 jadi kering nanahnya dan terlepas sendiri tonjolan nanahnya. Seperti slide terakhir ,itu aku perlu waktu 3 hari hingga jerawatnya itu hilang tonjolannya.
.
Aku menggunakan spot gel ini pagi dan malam jika sedang berjerawat dan dipake di step paling akhir.
Super recommended 👍🌟🌟🌟🌟🌟
.
#emina
#eminaspotgel
#eminamspimple
#spotgel
#acnespot
#Skincare
#skincareroutine
#reviewskincare
#sbn
#startwithsbn
#socobeautynetwork
#clozetteid
+ View more details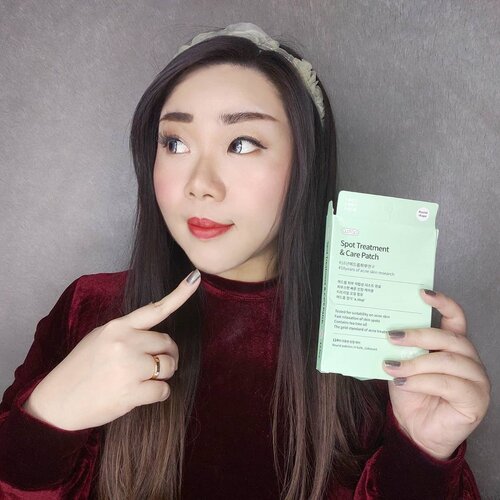 + View more details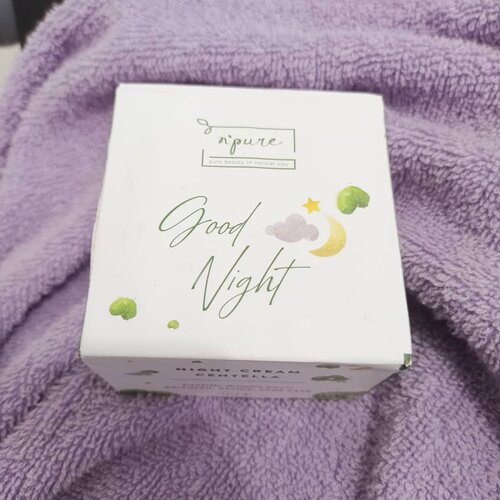 I'm so proud that nowadays local brand have more and more good quality skincare. I am surprised that I like @npureofficial Cica Night Cream. It is surprisingly easy to absorb and helps reducing my pimple and acne spots. I've uploaded a full review on my blog (link in bio)
#skincare
#review
#localbrand
+ View more details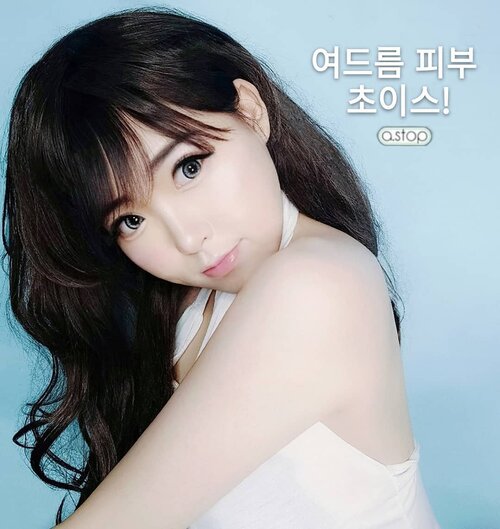 Hi Indonesia! Yuki dan a.stop Korea punya special promo untuk produk : Aiyuki's Acne Balm Moisturizer. Ada diskon -41% yg berlaku hanya dr tanggal 16 - 22 September. Kali ini a.stop Clear Balm 60ml (Ro 315.000 👉 Rp 185.000).Check this link untuk mendapatkan special discount :
https://hicharis.net/AIYUKI/1qYW.Clear
balm ini punya efek calming buat kulit sensitif dan meradang krn acne dan sebagai antibacterial effect. Kandungan raspberry Efektif uttk mengatasi redness & pimple dan menghidrasi kulit krn ada kandungan shea butter, dan aloe vera extract untuk menenangkan kulit. .Yuki selalu pakai produk2 a.stop untuk kulit wajah flawless dan badan tanpa back acne. a.stop, Korean Brand yg diformulasikan khusus utk acne-skin. And i'm so deeply in love with a.stop products! No lying, krn jadi ga muncul2 lagi jerawatnya. Rekomen buat kamu pejuang acne-skin. Banyak yg mengira kalau Skincare hanya buat cewe lho, salah! Cowo pun wajib merawat wajah. Apalagi kalo urusan sama jerawat. Bikin super ga pede
[email protected]
_official @charis_celeb
#Charis
#CharisCeleb
#KoreanBeauty
#skincare
#hicharis
#BeautyBlogger
#clozetteid
#Makeup
#Blogger
#Beauty
#kawaii
#style
#IndonesianBeautyBlogger
#glowingskin
#Gyaru
#makeup
#可愛い #かわいい #ギャル
#JapaneseBeauty
#kawaii
#fashion
#cchanelbeautyid
#モデル  #メイク  #ヘアアレンジ #オシャレ  #ギャルメイク #ファッション #ガール
+ View more details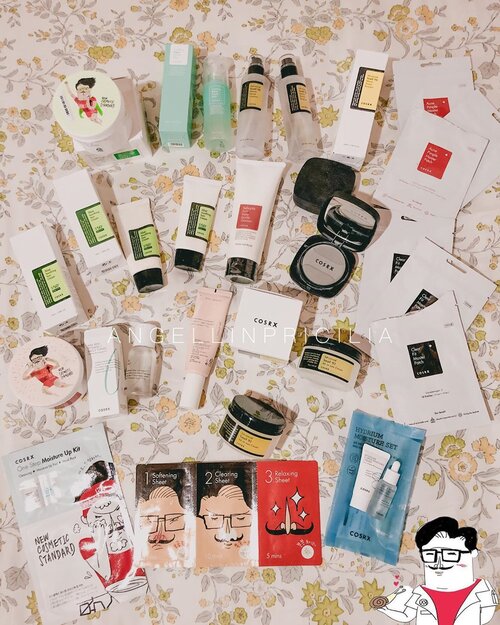 my favorite korean skincare brand ❤️🤍🖤
"𝑡ℎ𝑒 𝑚𝑜𝑟𝑒 𝑡ℎ𝑒 𝑚𝑒𝑟𝑟𝑖𝑒𝑟"
.
💚 Green hero calming pad (Toner Pad-Exfo toner-PHA-sensitive skin)
💚Cooling Aqua facial mist (hydrating,cooling, soothing, and also can be used as setting spray)
🐌Advanced Snail 96 Mucin Power Essence ✨🖤👍🏻(recovers the skin from damages like acne scars and fine lines, anti aging)
❤️🤍Acne Pimple Master Patch (as a barrier for bacteria or dirt, can reduces acne inflammation and risk of scarring, faster healing)
💚🖤Aloe soothing sun cream spf 50+ Pa+++ (moisturizer and also sun protection)
❤️🤍Salicylic Acid Daily Gentle Cleanser (effectively removes impurities and excess sebum)
🖤 Blemish Cover Cushion (skincare cushion that calming and healing acne, controlling oil production, matte finish)
🖤🤍 Clear Fit Master Patch (One size patch, more thinner, can be used under makeup)
❤️🤍 One step original clear pad (Daily toner, gentle, BHA, suitable for oily combination skin)
💚🤍🖤 AHA BHA Vitamin C Toner (Clearer and Brighter skin solution)
💗🤍 Sunny Snail Tone Up Cream (Moisture, SPF to protection, Niacinamide and as a Primer)
💛🤍🖤 Advanced Snail 🐌 92 All in One Cream (Moisturizer that can hydrating and soothing irritated skin, repairing skin damaged, anti aging, texture : thick, non sticky, easy to absorb)
💙🤍One Step Moisture Up Kit (3in1: Step 1: Low pH Good Morning Gel Cleanser, Step 2: Moisture Pad (normal/dry skin), Step 3: Holy Moly Sheet Mask (Snail Mask, favorite but discontinued 🥺)
🖤🖤❤️ Blackhead Remover Mr. RX Kit
💙🤍Hydrium Moisture Set (Triple Hyaluronic Moisture Ampoule (HA&provitamin B5) and Moisture Power Enriched Cream (provitamin b5 &propolis)
.
.
.
You can get all of this on Sociolla and also enjoy IDR 25.000 discount with minimum IDR 150.000 purchase using this code: 𝗦𝗕𝗡𝟬𝟲𝟳𝗕𝗔𝟴 🖤
.
.
#startwithCOSRX
#startwithSBN
#skincare
#skincareproducts
#cosrx
#cosrxindonesia
#beautyjournal
#beautyjunkie
#skincareaddict
#clozetteid
#cosrxacademy
#cosrxacademy2020

+ View more details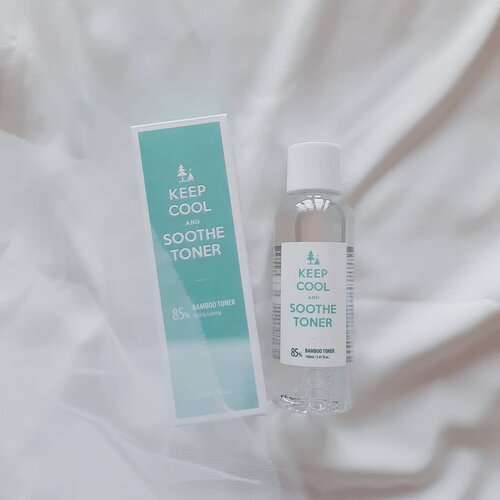 🎍 @keepcool_global @keepcool_official Soothe Bamboo Toner 🎍Actually i've tried the mini size before and really love how it does a very good job to soothing skin irritation signs such as redness and pimple.Instead of water, Keep Cool is using 85% Bamboo Water for the Soothe Series.Bamboo water provides skin calming effect 🌱It also contains Hyaluronic Acid for hydration.With pH5.5, Keep Cool Soothe Bamboo Toner strenghtens our skin barrier.Ingredients also EWG level safe (green)!For me it's as gentle as water when applied to my skin. Quick absorption, no funny smell, and helps freshen my skin well. Combined with the lotion and serum (i also have the travel size set), it's a perfect choice for anyone who wants simple skincare routine.Buy Soothe Bamboo Toner 160ml here👉
https://hicharis.net/annisapertiwi/NVm
👈
#CHARIS
#CHARISSTORE
#charisAPP
@hicharis_official @charis_celeb
#charisceleb
#keepcool
#soothetoner
#vsco
#clozetteid
#kbeautyenthusiast
#kbeauty

+ View more details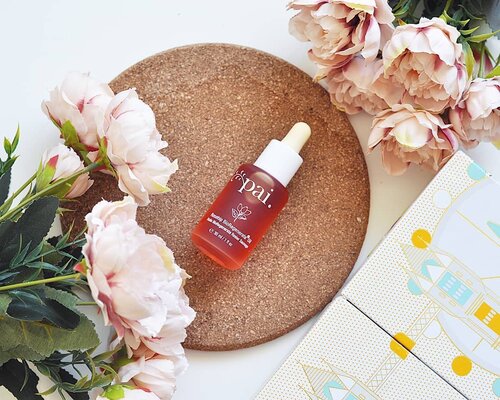 + View more details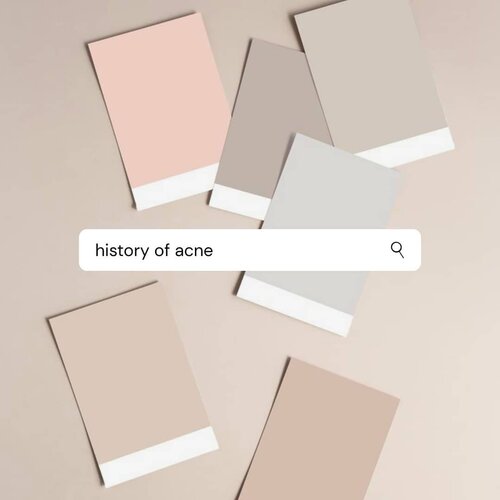 𝑾𝒉𝒐 𝒔𝒕𝒊𝒍𝒍 𝒉𝒂𝒔 𝒂𝒄𝒏𝒆 𝒑𝒓𝒐𝒃𝒍𝒆𝒎𝒔? 𝑴𝒆Acne, any inflammatory disease of the sebaceous or oil, glands of the skin. Acne is one of the most common diseases in dermatology. Ancient Egyptian used the term aku-t, which means boils, blains, sore, pustules, or any inflamed swelling (Grant, 1951). The term acne vulgaris was first used by Fuchs in 1840 and has persisted to the present day. He divided acne into Vulgaris, Mentagra, and Rosacea.Old acne treatment. Ancient people like to use natural ingredients for acne treatment. Ancient Egyptian and Greek used honey for acne treatment. Honey is a good ingredient for its natural calming properties. While ancient Roman, provide an example of acne treatment just like DIY mask, mix galbanum and soda pounded in vinegar to the consistency of honey and leave it for overnight. In the 1600s, Europe women cut tiny pieces of silk or fabric into shapes like a star or moon to cover their blemishes. I think its similar like acne or pimple patch that we know and use today.I am grateful that now we can treat acne more modern by using skincare products and can be found easily. We can also choose products that are gentle and good for our skin.Source:•Grant, R. 1951. The History of Acne: Proceedings of the Royal Society of Medicine, 44, 647-651.•
www.britannica.com/science/acne•www.racked.com/platform/amp/2018/4/12/17071814/acne-treatment-history
#geschiedenis
#acupofhistoire
#acnetalk
+ View more details

loading ...
Back To Top