loading...
Search
7,778 RESULTS FOR PINK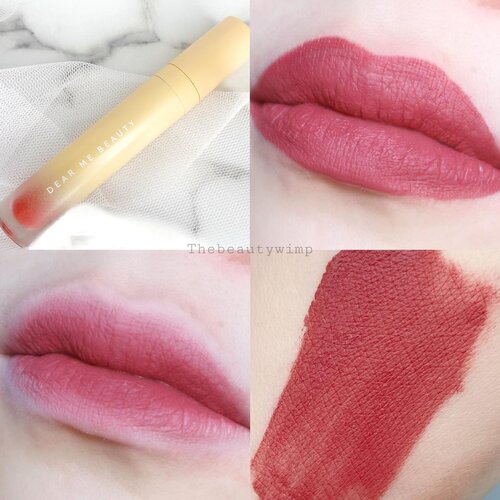 + View more details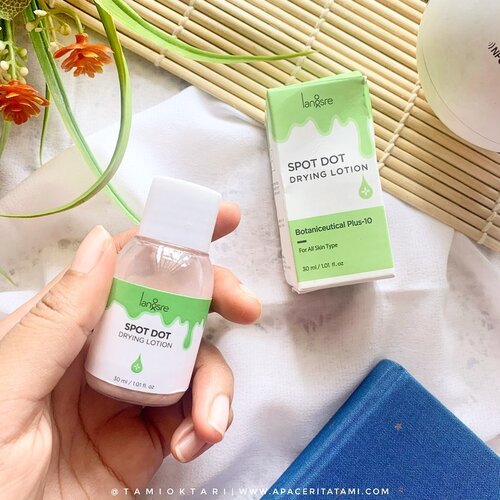 Cobain produk terbaru @langsre.id Spot Dot Drying Lotion yang digunakan untuk obat totol jerawat. Produk ini bisa digunakan untuk membantu mengeringkan jerawat dan mencegah jerawat kedepannya
.
Langsre Spot Dot berukuran 30 ml ini mengandung
• Calamine Powder untuk menenangkan kulit dan mengurangi peradangan/inflamasi jerawat
• Alcohol untuk mematikan bakteri yang menyebabkan jerawat
• Glycolic acid, Salixylic acid dan Citric acod untuk mempercepat penggantian sel kulit baru sehingga ketawat lebih cepat sembuh
.
Produk ini udah ada BPOM nya, insyaallah aman. Untuk pemakaiannya, botol jangan dikocok. Jadi akan ada 2 lapisan, alkohol dan pink powder (endapan). Nah endapannya itu yang bakal digunakan untuk di totol ke jerawat menggunakan cotton bud
.
Aku udah pakai obat totol ini untuk mengobati jerawat di dagu yang memerah banget. Hasilnya, jerawat mengempes. Cek foto before-afternya di slide 4 ya 👍
.
#LangsreSpotDot
#spottreatment
#acneskin
#ClozetteID

+ View more details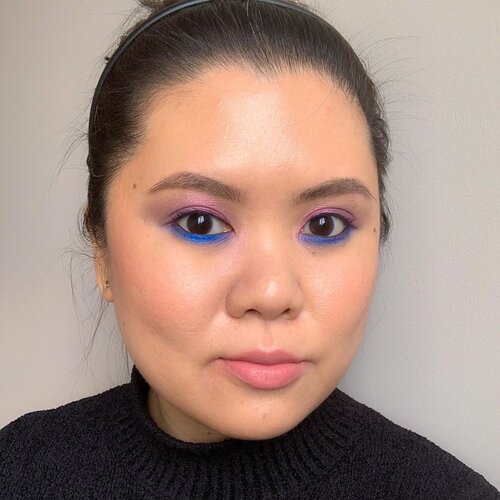 I can't believe I forgot to post this on my feed! I created this look using purple, pink & blue eyeshadows (it's on my highlight under "Purple Blue"). It's super fun to play with colours, but that BLUE eyeshadow is just so amazing, yes? •
Tell me, what's your favourite colour? 👇🏻
•
•
•
•
•
#muotd
#clozette
#clozetteid
#bbloggersca
#colourfulmakeup

+ View more details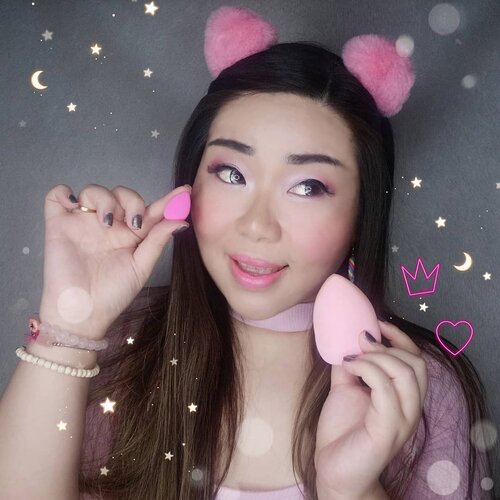 I admit that 90% of my reviews and products featured in my IGs are sponsored/gitfted, and while those factor never matter in how honest i am when reviewing them, i do still buy stuffs sometimes (rarely makeup and never skin care, but i still shop 🙊) and i'd love to review them too when i can.
I bought this @brunbrun_paris because i ran out of sponge backup and recently began to use it. It's a pack of regular sized beauty blended inspired puff and a mini sized one and obvi i was attracted to the pink shades 🙊. They are a lot softer than i expected, very nice quality and they grow a lot bigger when you wet them. I love the big sponge but hate the fact that it's such a soft pink shade that you pretty much ruin it from the first use 😳. The smaller one is a but too thin in design and that makes it hard for me to grip (fyi, i am used to mini beauty blenders too and usually they are wider but shorter, apparently that is easier to hold) so it's not my fave.
Price wise, it's actually in the middle, it's not too expensive actually, but as i am used to Miniso prices (for this price i can get a pack of 2/3 🙊, sorry i'm kiasu), i do find it a little bit too expensive, but it is a fair price for the quality.
Will i repurchase? I would explore other sponges first 🙊, the unbranded ones, the Miniso ones and maybe the local branded ones - if i don't find anything that is comparable, i would definitely go back and repurchase this/Althea's one.
Still recommended, if you are not as stingy as me 🤣.
#ReviewwithMindy
#brunbrunparis
#beautyblender
#makeupsponge
#pink
#makeuptools
#makeuptoolsreview
#beautybloggerid
#beautybloggerindonesia
#brunbrun
#brunbrunsponge
#makeupspongereview
#clozetteid
#sbybeautyblogger
#beautynesiamember
#bloggerceria
#bloggerperempuan
#bbloggerid
#indonesianfemalebloggers
#review
#influencer
#beautyinfluencer
#SURABAYABEAUTYBLOGGER
#girl
#asian
#beautysocietyid
#itsbeautycommunity
#indobeautysquad
#indobeautygram
#SURABAYABEAUTYBLOGGER
#surabayabeautyinfluencer
+ View more details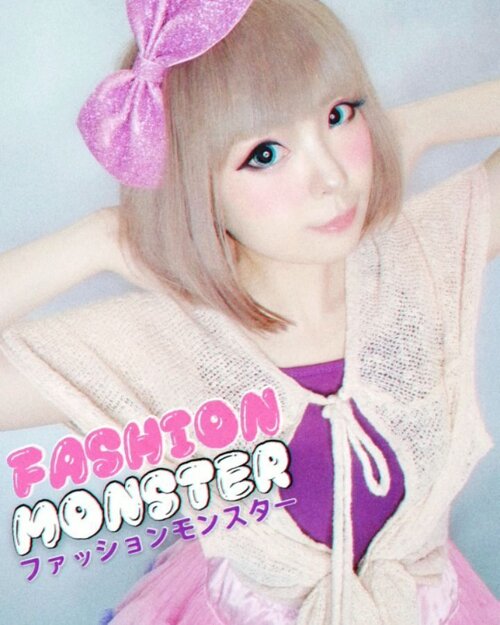 Kyary Pamyu Pamyu dengan kearifan lokal dan campuran rempah-rempah Jawa.
.
👉Yuki sejak kapan begini?
Sukanya sama doi udah lama, terus berlanjut Since i met her in person, di Tokyo, last 2015 dan berkesempatan moto doi langsung pake kamera DSLR Yuki ❤ kapan2 potonya Yuki aplot ya. I was sooo happy to met her in person, really. She was so cute, and weird as always. But that's makes me love her more. I miss her! 😳 Yuki suka banget sama kisahnya Kyary yg ditentang mamanya buat jalani passionya di fashion. Dia seorang blogger, dan sering bgt harus ganti baju yg ssuai sm stylenya di toilet umum krn kalo ganti dirumah bakalan dimarain maminya. Akhirnya dia trs usahain passionya dan the universe heard her wish. Dia diketemuin sama yg jd produsernya skr, Yasutaka Nakata. Dia ngajarin Yuki banyak hal ttg ga boleh nyerahin mimpi gitu aja. Love you Kyary :( i wish i'll meet you again someday when i'm back to Tokyo. Fixed Yuki nulis sambil nangis skrg.
.
👉Um, i mean, sejak kapan nari2 gajelas gini?
Oooo, daridulu Yuki suka nari kok, makanya suka bgt sama kaca guwedee. Tp narinya pas sendirian aja. Malu bgt lah kalo diliat orang. Trs kan ceritanya kemarenan kudu bikin TikTok krn di SOW-nya tuh brand2 pada minta Yuki bikin TikTok gitu kan. Dan pas bgt sering liat kembaran Yuki yg beda negara ini posting videonya lagi nge-TikTok (et dah pede bener lu imut juga kaga Yuki😒)
.
👉TUMBEN kok pake pink?
Err, gimana ya... Walaupun Yuki lebih sering tampil ngerock & style yg classy/mature, but deep inside i'm still a GIRL ya 🙃 jadi ya, auto suka sama yg pink2 blink2. Jarang ya liat Yuki pake pink apalagi renda2 gt, terus act cute. Jangan mual ya 😬
.
👉Bikin ginian lagi?
Insyaolo kalo dirasa cocok 😌 ini hal baru buat Yuki. Jadi ya belom kebiasa aja dan berasa ga pede bgt.
.
👉Kok ga tag Kyary?
Ga, paling ketumpuk. Kalopun pas hoki diliat doi, malu maksimal gue 🙃 .
.
.
#JapaneseBeauty
#oshare
#makeup
#kawaii
#kawaiigirl
#beauty
#style
#girls
#fashion
#harajukugirl
#harajuku
#japan
#モデル  #メイク  #ヘアアレンジ
#オシャレ  #メイク #ファッション
#ガール #かわいい
#cute
#beautiful
#IndonesianBlogger
#BeautyBlogger
#可愛い #かわいい
#ClozetteID
#tiktokindonesia
#TikTokJapan
#KyaryPamyuPamyu
#tiktokindo
#きゃりーぱみゅぱみゅ
+ View more details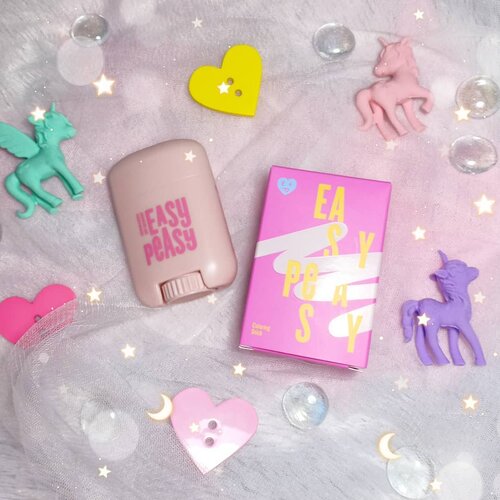 Details and swatches of @easypeasy_cosmetics for the shade Pink Tiles.
It looks very neon and bright on the stick but once your apply and blend, it's actually a sweet but not loud bubble gum pink, the intensity can be build but if you apply softly, the result is pretty subtle.
As i am a pretty extra person, i had to use a few other complimenting pink shades on my eyelids for the end result and Pink Tiles is way too pale for the lips so i added a brighter pink in the center so look less pale.
Formula wise, it's definitely wearable on the eyes, cheeks and blush and it feels totally comfortable. It has a smooth, velvety, powdery finish so it doesn't shift or move easily and it also doesn't make my skin feels greasy (which is my concern with cream/stick type of products as i have oily skin). Very cute, travel friendly, easy to use, easy to blend, fun product to have, don't forget to get it only from my Charis Shop (Mindy83) or type
https://bit.ly/easypeasyMindy83
for a special price.
#charisceleb
#easypeasy
#easypeasycoloringstick
#koreanbeauty
#koreanmakeup
#ReviewwithMindy
#coloringstick
#multipurposemakeup
#pink
#koreancosmetics
#kcosmetics
#clozetteid
#sbybeautyblogger
#beautynesiamember
#bloggerceria
#bloggerperempuan
#bbloggerid
#indonesianfemalebloggers
#review
#influencer
#beautyinfluencer
#SURABAYABEAUTYBLOGGER
#endorsement
#endorsementid
#endorsersby
#kawaiiaesthetic
#openendorsement
#beautysocietyid
#itsbeautycommunity
+ View more details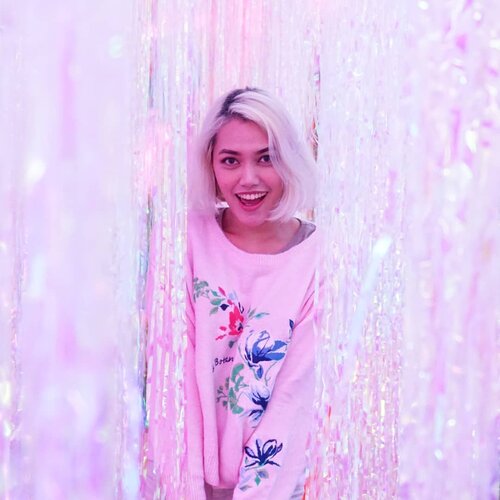 Apa sih hal yg paling kalian kangenin tp nggak bs dilakukan di masa pandemi ini?
.
.
Kalo aku ketemu keluarga, temen2 dan makan sushi 😆 tp eniwei udah biasa jauh dr siapa2 dan memang kesibukan saat ini jg gak memungkinkan.. Jadi fokus selesain 1 chapter dlm hidup yg gak selesai2 dulu deh: Kuliah 🙈
.
Buat temen2 yg stress krn dasarnya extrovert atau biasa sibuk di luar, stay strong ❤ bingung ya kok udah banyak tdr, banyak entertainment malah makin gak happy.. I've been there, dan yg aku realized tuh krn sense of achievement kita gak terpenuhi, apalagi kalau kerjain kerjaan rumah yg sebenernya itu2 aja gak selesai2. Coba deh hal2 ini:
1. bikin to-do list dan centang setelah selesai kerjain sesuatu, termasuk hal remeh kayak siram tanaman, bersih2 rumah, dll. For me, it helps krn bikin aku ngerasa udah menyelesaikan some of things.
2. belajar something new yg kalian tertarik tp sebelumnya gak pernah sempat, spt arts, bahasa, masak, dll. Yes, you'll get that achievements again when you have made something new!
3. stay connected with your loved ones via vidcall / phone call. Jgn cuma lewat chat krn gak tau kenapa ya beda rasanya nmg via text sama langsung.
.
Anyway.. semoga covid-19 ini cepet berlalu..
.
.
Stay healthy, stay sane, and stay kind ❤
.
.
.
.
#clozetteid
#clozetteambassador
#selfie
#lotd
#pink
#pinkvibes
#thinkpink
#aestheticaccount
#FOTD
#streetstyle
#fblogger
#style
#picoftheday
#WIWT
#dirumahaja
#outfitideas
#styleinspiration
#springoutfit
#spring2020
#staysaneduringquarantine
#staysane

+ View more details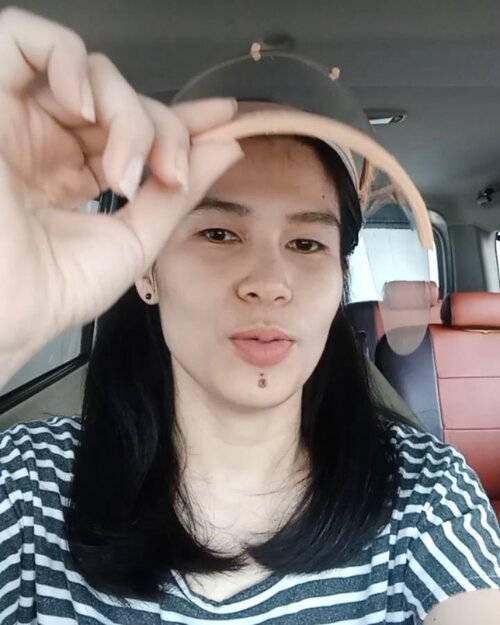 Day 6⃣3⃣
#diRumahAja
sehingga memutuskan untuk punya face shield @3dindonesia.co.id kalau lagi mau drop makanan ke rumah ortu, beli makan drive thru atau sekadar terima paket di depan pagar
.
Harganya terjangkau, ukuran mulai dari newborn, anak sampai dewasa dengan 3 pilihan warna (pink, skin, blue). Harganya cuma Rp55ribu dan pengirimannya kilat. Pagi transfer, sore barang udah datang padahal dikirim dari Bandung! Juara!
..
...
#ClozetteID
#stayhome
#faceshield
#productreview
#FlattenTheCurve
#3dindonesia
#nofilter
#instagood
+ View more details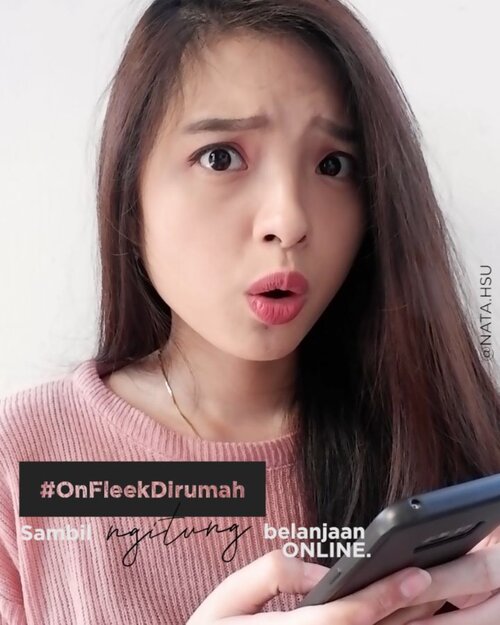 May 22, 2020
Hayooo siapa yang selama di rumah jadi sering belanja online ? Ngaku ! Hahaha
.
I'm joining
#OnFleekDirumah
Challenge by @hanummegaa. Meskipun
#DiRumahAja
selama pandemi, tentunya harus tetap On Fleek dong dalam melakukan aktivitas. Haha
.
Di video ini aku bikin sweet pinkish look dengan produk @maybelline, cocok banget untuk daily namun tetap on fleek. Having fun playing with Super Stay Matte Ink & Super Stay Ink Crayon Pink Edition. Warnanya fresh banget !
(I guess I fall in love with their texture omg. Super smooth on my lips). Oh ya, Super Stay Ink Crayon juga wangi coklat gitu, enak 🍫
.
Selain itu, aku juga pakai Maybelline FIT! Me foundation, Collosal Mascara dan Define&Blend Brow Pencil. Udah pasti tau lah yaaa hihi 😍
.
Oh ya mau ngasih tau kalau @maybelline lagi ada diskon up to 50% di @shopee_id. Jadi jangan lupa cek dan ikutan challengenya kayak aku ! Jangan sampai ketinggalan 😚
#OnFleekDirumah
#OnFleekDirumahxNataHsu
#OnFleekDirumahxHanummegaa
#maybellineIndonesia
#lemoninfluencer
@lemoninfluencer.id
+ View more details

loading ...
Back To Top