loading...
Search
43 RESULTS FOR PINKRIBBON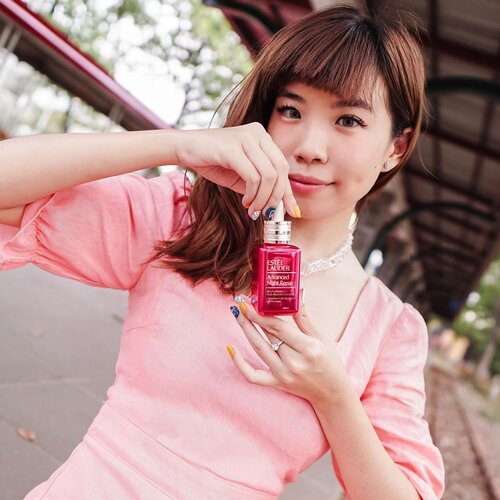 Let's raise awareness to support @esteelauderid global campaign on Breast Cancer 💕 Each year @esteelauder has been committed to support this campaign to raise awareness, raise funds, educate on the importance of early detection and prevention. Humbled to be part of this campaign each Year on October to celebrate lives together 🥰..-You can get this limited edition
#ANR
pink bottle exclusively on @lazada_id Breast cancer campaign Lazmall , where the whole sales from this campaign will go for donation to provide FREE USG for early detection for those who are less privileged and also to support @lovepinkindonesia . This is also the first year @esteelauderid has partnered with @kitabisacom to open a donation for everyone to contribute, you can contribute as much as you want to support this cause! I know it's difficult season for everyone yet I believe together, united we can make a huge impact and change for people! So no amount is too small, each one is valuable 🥰 Let's create a better world together it's
#TimetoEndBreastCancer
#elcdonates
......
#pinkribbon
#style
#clozetteid
#breastcancerawareness
#pink
#love
#esteelauder
#EsteeID
#lovepink
#exploretocreate

+ View more details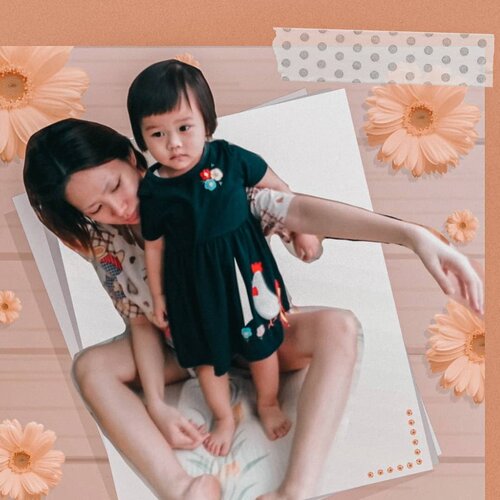 Masih dalam rangka
#breastcancerawarenessmonth
, mau cerita sedikit tentang foto ini.Aku lupa aa cerita di balik foto ini, tapi ini adalah masa-masa terkurus ku sejak memasuki usia 20an, beratku sempat tinggal 37 kilogram (berat normal ku saat itu 42kg) Kukira karena efek rutin menyusui selama dua tahun, akunya sih happy aja ya badanku bisa langsing tanpa usaha. Yang kenal aku pasti tahu deh, ga mungkin badan ku sekurus itu- kakiku sekecil itu; minum air putih aja ky nya bisa langsung naik sekilo 😂°Kalo di lihat sekarang, sebenernya ini tuh red flag yakan; tiba² berat badan drop jauh dari angka normal, tubuh seperti kasih signal kalo "ada sesuatu" yang terjadi. Dan memang, beberapa bulan setelah foto ini diambil aku di diagnosa breast cancer stage 3B°Jadi harus waspada ya buibu pakbapak kalo bb drop nya ngga wajar. Kita harus lebih peka sama tubuh kita sendiri. Dan jauh lebih baik lagi kalo kita menjaga kesehatan sejak sekarang, jangan kaya aku dulu 😁°
#clozetteid
#breastcancerawarenessmonth
#pinkribbon
#breastcancer
#breastcancersurvivor
#breastcancerfree
#kankerpayudara
#kankersisters
#bodypositivity
#cancerjourney
#cancersucks
#cancereducation
+ View more details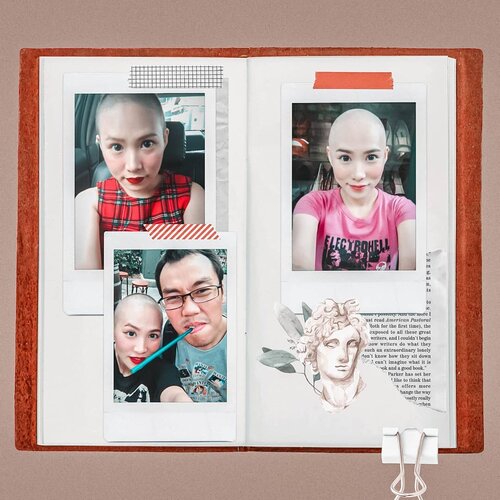 Mumpung bulan
#breastcancerawareness
dan abis bahas masalah kanker tadi pagi, jadi bongkar² foto botak.. Foto kiri itu beberapa hari setelah kemoterapi pertama; kulit masih normal warna nya -belum menggelap, belum bengkak², rambut sudah rontok semua tapi alis dan bulu mata masih ada sedikit.Foto kiri bawah setelah dihajar kemo berkali-kali; udah bengkak² sebadan, kulit jadi gelap, jerawat di mana-mana tapi di masa-masa ini aku udah berani keluar tanpa topi atau wig. Ini fotonya di ambil di Singapore Bird Park, suamiku belum plontos (sekarang kebalik hahaha) 🥰Foto kiri atas aku ambil di dalam taxi menuju Changi Airport tanggal 31 December 2013 setelah menyelesaikan semua proses pengobatan kanker dan gak perlu lagi pisah sama keluarga. Makanya aku pake lipstick dan baju merah, buat celebrating my new chapter. Di masa-masa pengobatan, aku rutin dandan biar tetap semangat dan ga keliatan sakit. Percaya ga percaya, rutinitas dandan ini adalah satu yang membuat aku ga terpuruk lama di lubang depresi. Di masa ini juga aku hobby pake lipstick merah, sebagai simbol perlawanan sama sel kanker 🤣 absurd tapi it worked for me. Sakit itu ga enak, apalagi sakit kanker. Makanya yuk semua jaga kesehatan. Jangan malas olahraga, jaga makan, terapkan gaya hidup sehat sejak sekarang. Jangan tunggu nanti, jangan tunggu sakit baru jaga kesehatan. Salam sehat semuanya.••
#clozetteid
#breastcancerawarenessmonth
#pinkribbon
#breastcancer
#breastcancersurvivor
#breastcancerfree
#kankerpayudara
#kankersisters
+ View more details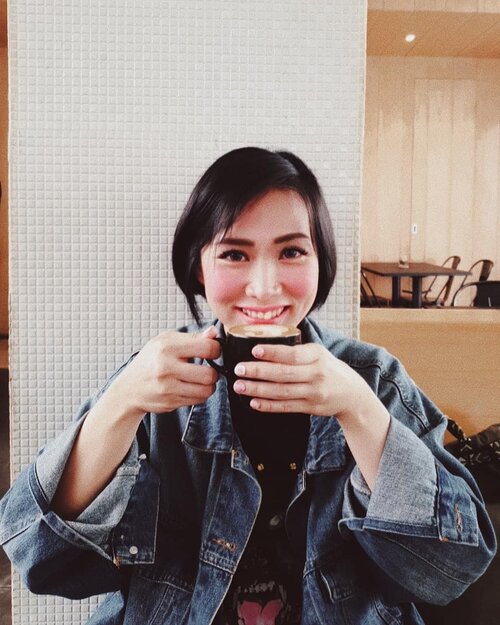 + View more details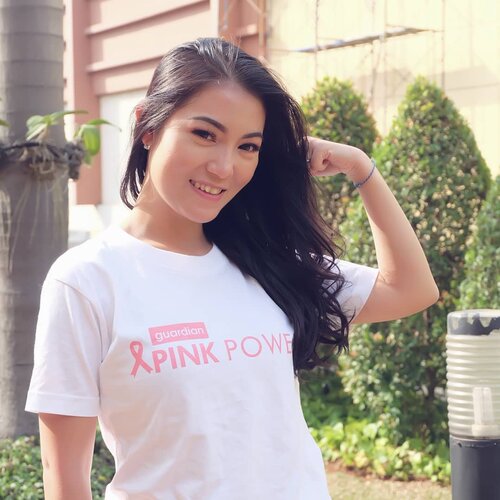 .October is
#BreastCancerAwareness
month, so take action, and let's fight together with
#GuardianPinkPower
💪Sampai tanggal 24 Oktober 2018 nanti setiap kita berbelanja produk kesehatan senilai 100.000 di @guardian_id berarti kita sudah menyumbangkan 1.000 rupiah untuk Yayasan Love Pink Indonesia yg sudah aku kenal sejak setahun belakangan ini.Banyak program dr @lovepinkindonesia untuk meningkatkan awareness masyarakat Indonesia agar lbh tahu bagaimana mendeteksi dini Kanker Payudara serta memberikan banyak dukungan bagi sesama wanita survivor Kanker Payudara, yuk kita bantu mereka menjangkau lebih banyak wanita Indonesia, kita pasti bisa!!.
#anitamayaadotcom
#girlpower
#breastcancerawarenessmonth
#pinkribbon
#bloggerslife
#Clozetteid

+ View more details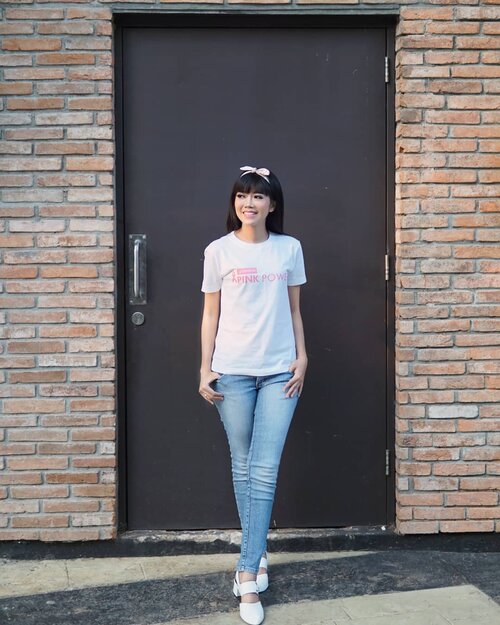 Bulan Oktober ini merupakan "Bulan Peduli Kanker Payudara" yang secara visual ditandai dengan 🎀 'pink ribbon" (pita pink) lambang internasional untuk menunjukkan dukungan moral solidaritas terhadap wanita penderita kanker payudara. Kampanye ini bertujuan untuk meningkatkan kesadaran masyarakat, terutama wanita terhadap pentingnya deteksi dini kanker payudara..Let's Fight Together!Yuk bantu para wanita penderita kanker payudara dengan ikut berdonasi. Donasikan Rp. 1000 ke Yayasan Lovepink @lovepinkindonesia setiap pembelian produk kesehatan senilai Rp. 100.000 di @guardian_id.Yuk dukung campaign Breast Cancer Awareness agar kita lebih peduli dengan pentingnya kesehatan payudara dan peduli untuk mendukung kegiatan-kegiatan breast cancer awareness yang ada!(Periode donasi 20 September - 24 Oktober 2018).
#GuardianPinkPower
#BreastCancerAwareness
#potd
#ootd
#Clozetteid
#lifestyle
#style
#pinkribbon
#guardian
#guardianid
#beauty

+ View more details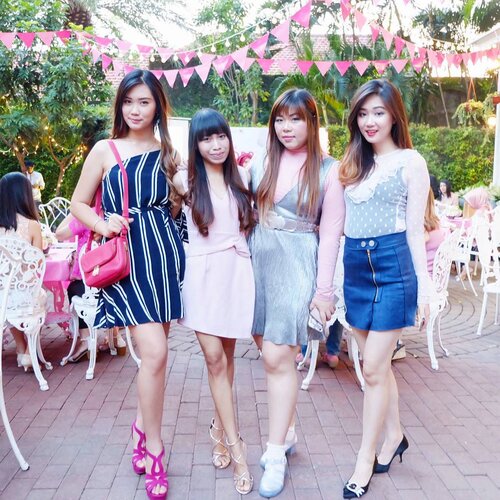 + View more details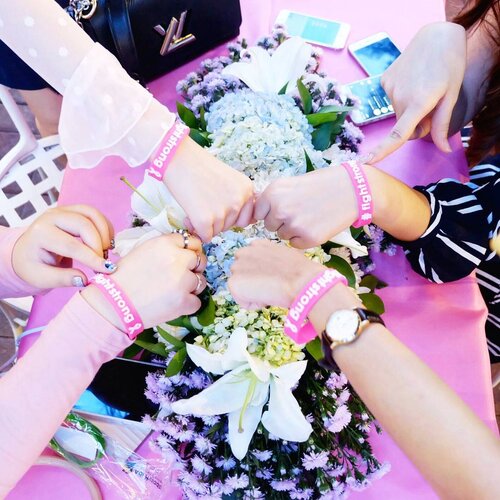 + View more details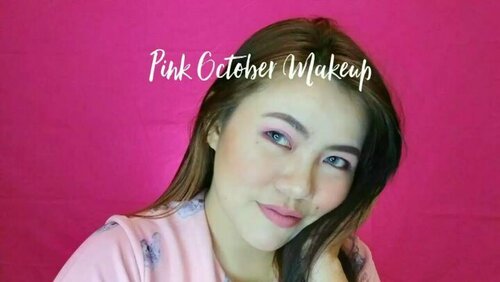 + View more details

loading ...
Back To Top