loading...
Search
12 RESULTS FOR PINKVOICE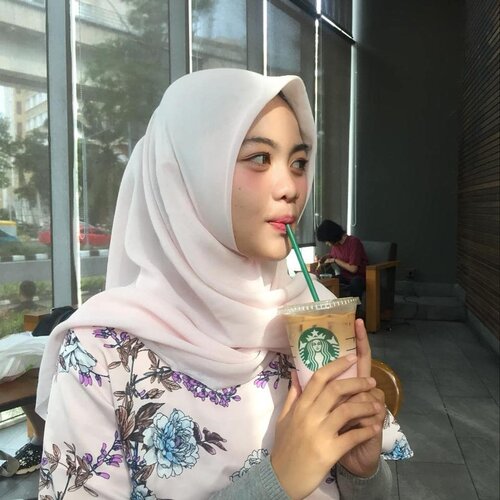 Breast cancer awareness untuk setiap wanita adalah hal yang sangat penting, jangan sepelekan benjolan yang terdapat pada area breast kalian dan jangan sungkan untuk menceritakan pada teman, sahabat dan juga orang terkasih karna dengan bercerita kalian akan menyelamatkan diri sendiri dan wanita lainnya 💕---------Mari cerita tentang Breast cancer di @starbucksindonesia bersama teman, sahabat dan juga orang terkasih kalian dan nikmati Starbucks pink drink, karna setiap pembelian Starbucks pink drink akan didonasikan oleh Starbuck Indonesia 10% kepada penderita breast cancer di Indonesia yang bekerja sama dengan @lovepinkindonesia---------Mari bercerita karna bercerita dapat mencegah dan mengurangi penderita breast cancer di Indonesia, aku tantang kalian untuk mengikuti
#pinkdrinkchallenge
oleh @starbucksindonesia dengan cara membeli Starbucks pink drink di Starbuck mana saja untuk mengikuti gerakan kebaikan
#pinkvoice
#pinkdrinkchallenge
😊 @renintadestiana @amrkurnia @suzannita @paci20_ @sititantih----------••
#pinkdrinkchallenge
#pinkvoice
#starbucks
#starbucksindonesia
#clozetteID

+ View more details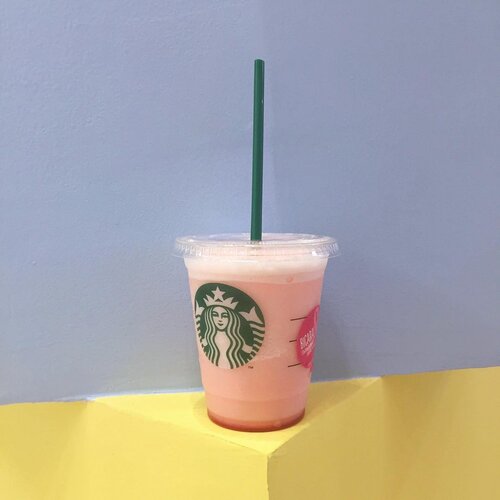 + View more details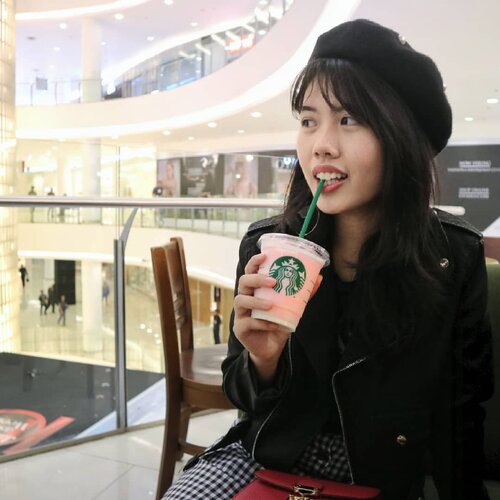 + View more details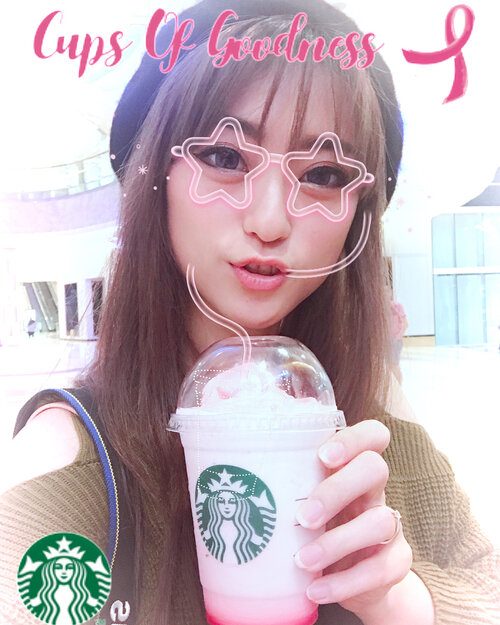 Cup of Goddess, dukung gerakan peduli breast cancer yuk.. Caranya gampang banget loh.. install app beautyplus, beli minumannya trus gunain deh fitur seperti aku diatas.. Lebih lanjutnya kamu bs cek ke instagramnya @beautyplus_id ....Upload foto kamu di IG ya dengan
#bplusxstarbucksid
#pinkvoice
#PinkDrinkChallenge
@beautyplus_id @starbucksindonesia @lovepinkindonesia ..yuk ikutan juga @anitamayaa @yunitaelisabeth @giselavi_ @tiaranab_ @germaineutarie
+ View more details

+ View more details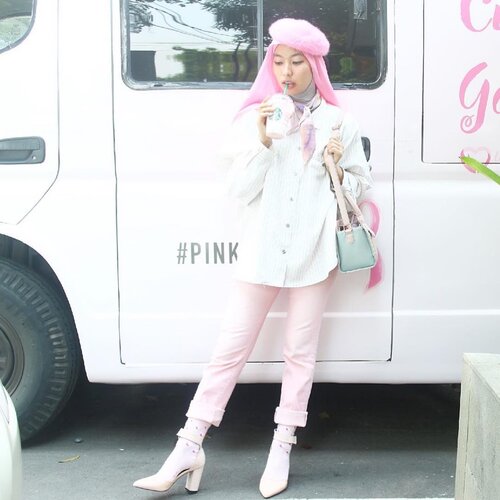 So happy bisa ikutan PINK TALK bareng @lovepinkindonesia @starbucksindonesia @beautynesia.id , dapet ilmu banyak banget tentang Breast Cancer . Yuk lebih care lagi sama diri sendiri, kalian bisa banget ko cegah dengan gerakan SADARI mengetahui lebih dini tanda dan gejala kanker payudara itu sendiri, lebih baik mencegah daripada mengobati kan ?. Daaaannn jangan lupa juga dukung gerakan ini dengan beli PINK DRINK apa aja, cuma 25K dan 10% nya akan di donasikan ke @lovepinkindonesia ❤️❤️❤️❤️
#pinkvoice
#SbuxBeautynesia
#Beautynesiamember
#pink
#pinkdrink
#lovepinkindonesia
#breastcancerawareness
#clozetteid

+ View more details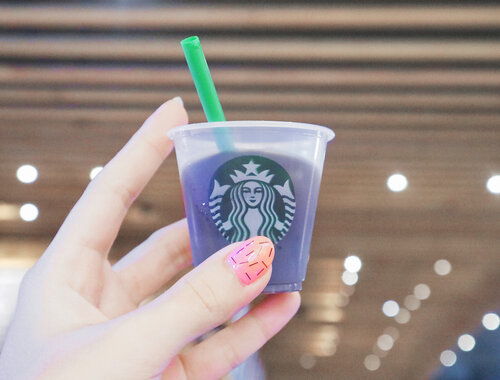 Sbux Coffee (Cold Brew) + another clue is Pink (just like my nail🌸) Ngapain ya? (Swipe left ➡️)__________________________________Earlier today attending PINK Talk with @starbucksindonesia @lovepinkindonesia & @beautynesia.id for Breast Cancer Awareness Campaign.Ternyata deteksi diri dari usia dini itu perlu loh, semakin dini kita bicara, semakin dini kita bisa melawannya! 🎀Voice shouldn't be HIDDEN!❌__________________________________Join and spread this movement! Buy any Pink Drinks at @starbucksindonesia and 10% of its sales will be donated to LovePink Indonesia.Let's Raise Our Voice
#PINKVOICE
🎀 and remind others about Breast Cancer Awareness 💖
#SbuXBeautynesia
#BreastCancerAwareness
#LovePink
#LovePinkIndonesia
#BeautynesiaMe

+ View more details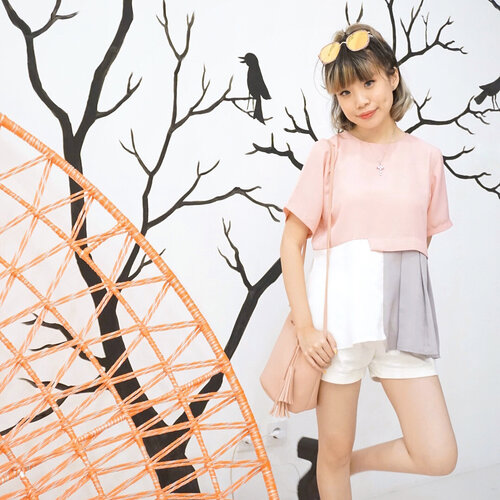 + View more details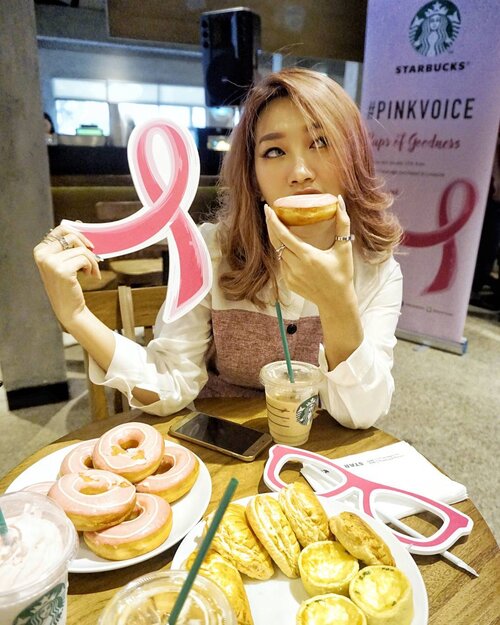 Girls, taukah kalian bahwa @starbucksindonesia bekerjasama dengan LovePink Indonesia untuk meningkatkan pengetahuan mengenai "Breast Cancer" dengan mengeluarkan 4 varian minuman yang harus kamu coba!Pink Beverages :🍵Iced/☕Hot Pink Macchiato🍵Iced/☕Hot Raspberry Latte🍵Pink Blossom Frappuccino🍵Pink Yogurt FrappuccinoPrice : Rp 25.000,- Size : Tall4 varian minuman ini hanya akan ada dari tanggal 1-31 Oktober 2017. Setiap minuman yang kamu beli dari ke empat varian ini, 10% nya akan disumbangkan ke LovePink Indonesia. Yuk dukung
#PINKVOICE
dengan membeli ke empat varian minuman tersebut di Starbucks terdekat 💕 Jangan lupa share foto kamu bersama minuman favorite mu dari 4 varian minuman edisi Pink Beverages menggunakan hashtag
#PINKVOICEPssstt..
Favorite ku yang 🍵Pink Yogurt Frappuccino!
#PINKTALK
#SbuxBeautynesia
#BeautynesiaMember
#ClozetteID

+ View more details

loading ...
Back To Top