loading...
Search
17 RESULTS FOR PIYAMA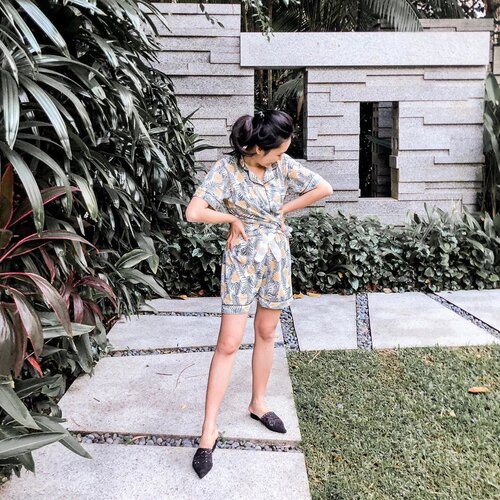 One way to maximize a vacation experience is to wear a cute themed PJ. Idk about you but when I travel I always bring my best sleepwear with me because it makes me feel good and sleep better. Ke Singapore kemarin aku bawa piyama motif nanas 🍍 🍍 🍍 something about pineapples immediately makes you think of summer vacay, right? Good vibes only!
Piyama ini dari @sensenbajutidur , mereka bisa grosir dan eceran piyama. Banyak tipe dan motif juga tinggal pilih sesuai selera. Yang ini lumayan pewe buat tidur. Celananya ada pitanya, jadi kemejanya di tucked in juga tetep kiyut. Karet pinggang celananya agak ketat, tapi still ok for me and my always-eating-too-much tummy.
#clozetteid
#sleepwear
#mamawynnereview
#weekendgetaway

+ View more details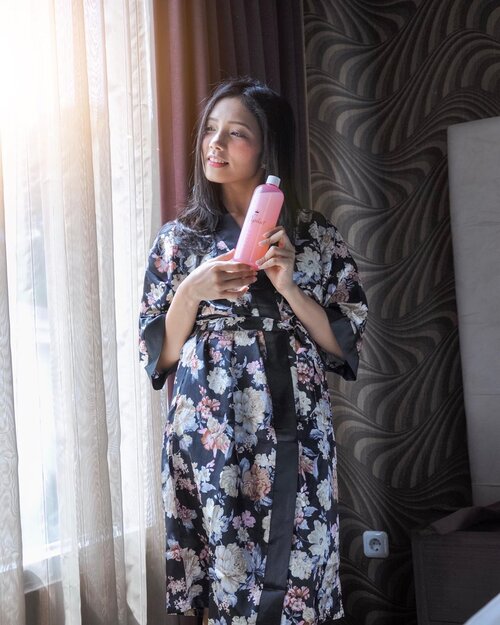 + View more details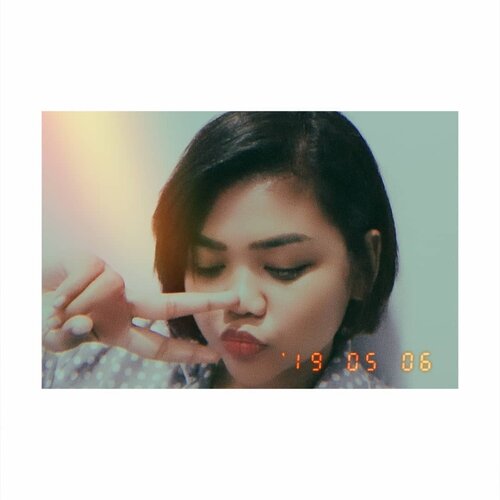 + View more details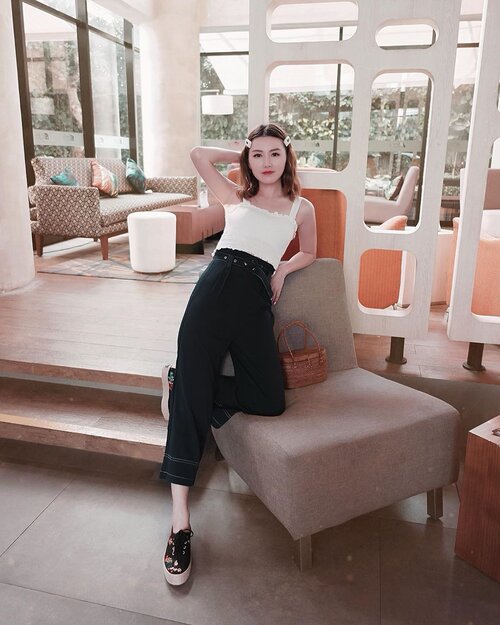 + View more details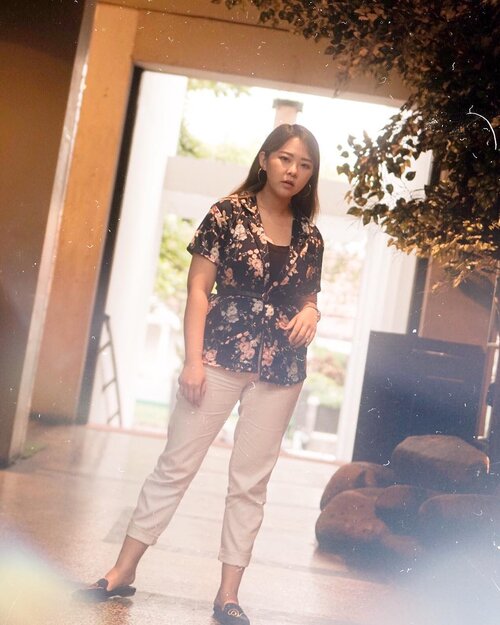 + View more details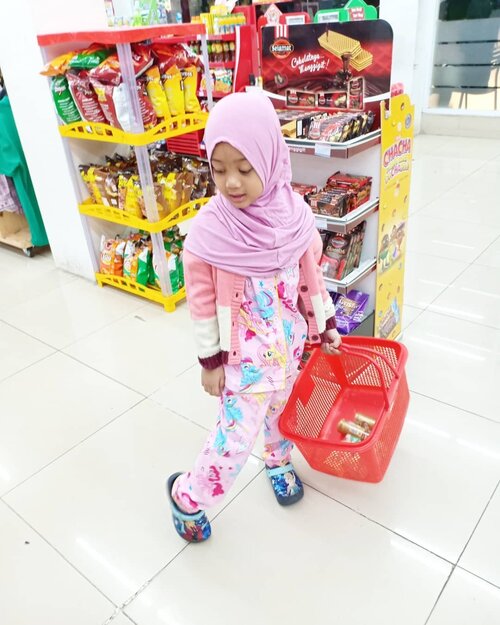 Children see, children do. 💙
.
.
Ini waktu minggu malam kami bertiga ke Alfamidi. Saya pakai gamis dan bergo saya seperti biasa dan si ucul sudah pakai piyama. Lalu dia melihat saya dan bilang, "Naya mau pakai jilbab kayak mama," Mau nolak? Ya sayang doooong. Mubazir namanya kalo anak udah ngomong gitu tapi malah dientar-entarin, hehehe. Buru-buru saya pakaikan cardi dan hijabnya.
.
.
Sekolah naya sebelumnya memang jauh lebih bagus dari segi fasilitas. Tapi, adab islami yang saya dan suami rasa lebih mahal harganya dibandingkan dengan fasilitas fisik. Walaupun saya banyak ngelus dada ya sekarang, hahaha. Yah itung-itung belajar sabaaaar. 😂😂 .
.
Karena setelah punya anak barulah saya pahami betul-betul kalimat pertama tadi. Jadi sayapun, ketika dilihat sama si ucul, perilaku dan penampilan saya benar-benar harus yang pantas ditiru oleh dia. Perbuatan haram-haram, maksiat, jauh-jauhinlah. Apalagi sampai dilakukan di depan anak. Na'udzubillahi mindzalik. *toyor diri sendiri*
.
.
#clozetteid
#clozettedaily
#selfreminder
#starclozetter
#nayandraalishalatief
#kidsfashion
#kidsofinstagram
#babyhijab
#kidshijab
#love
#kids
#family

+ View more details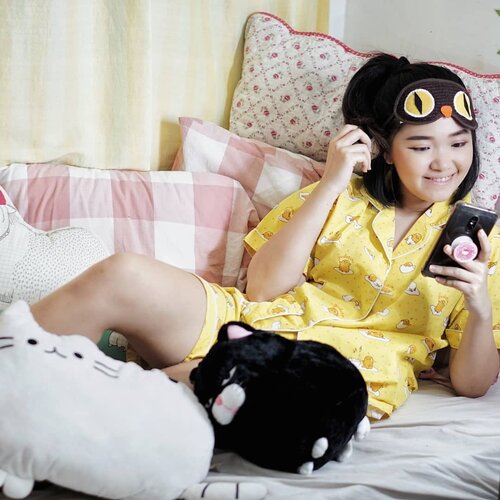 My favorite time when go to bed!
Dan akhir2 ini kath gilak cintak matik sama pajamas satu ini dari @pommi.piyama
1. Nyaman banget! 2. Gudetama is ma faveee! 3. Sleep with a style!
Ceritain kebiasaan kalian sblm tdr? Kalau kath melototin hape smp ngantuks
+ View more details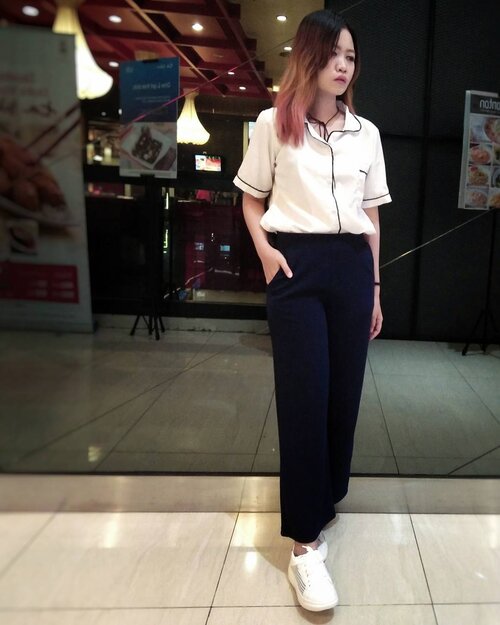 + View more details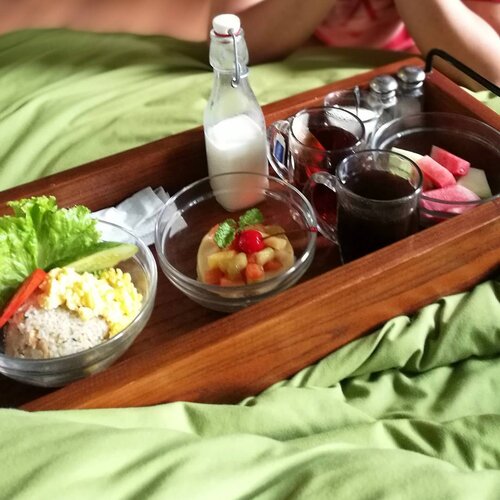 "enggak boleh skip sarapan"..
.
.
.
He knocked my door and say hello with this.. 😜 oh.. dia cuma mau make sure saya bisa kerja dengan baik hari ini 😀 anaknya lagi malas mandi pagi.. jadi menjelang jam sarapan selesai masih di kamar dengan piyama 😂😂 bebas yaaa.. ini kan hari mingguuuu.. .
.
.
Selamat sarapan.. don't forget yours, guys.... Day 2
#clozetteid
#lifestyle
#weekend
#lazysunday
#sofiadewitraveldiary
#oliverhostelry
PS : pinjam dulu ya

+ View more details

loading ...
Back To Top