loading...
Search
316 RESULTS FOR PLANTS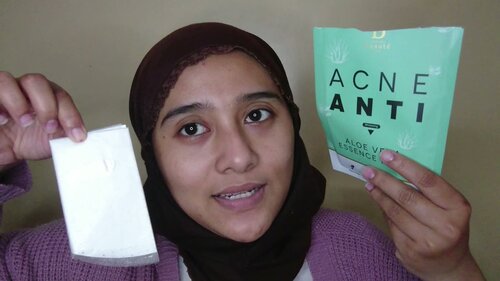 Sheetmask Anti Acne & Whitening - Premiere Beaute Natural Plant Organic series Essence Mask - YouTube
+ View more details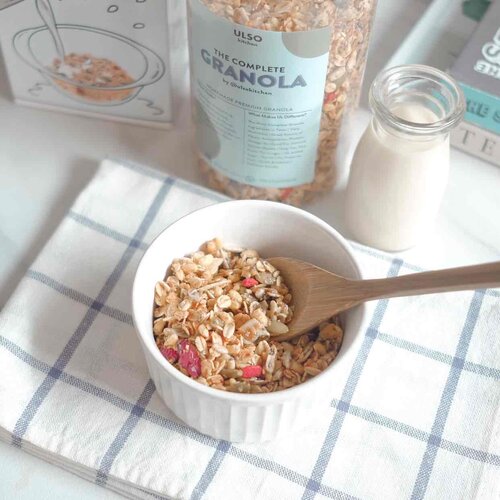 🥣 the Complete Granola by @ulsokitchen ✨
The yummiest granola yg pernah gue coba so far 😍
Kenapa dibilang nya the Complete Granola? Soalnya this Granola contains: Oats, Honey, Almonds, Pumpkin Seeds, Sunflower Seeds, Flaxseeds, Chia Seeds, Goji Berries, Cranberries, Dried Apricots, Rice Crisps and Wheat Brands —emang cukup lengkap ya kalau dilihat dari list ingredients nya ini
Menurut gue, Granola ini udah cukup manis jadi enaknya dimakan sama sesuatu yg plain kayak Plain Yoghurt atau Plain Plant Based Mylk. Kalau mau susu sapi juga boleh sih, kalau gue kan emang udah enggak bisa konsumsi susu sapi jadi ya pilihan gue paling dua yg gue sebut di atas itu aja
Granola ini juga twinnies approved, mereka doyan banget ikutan ngemil yg berujung jadi rebutan makan bertiga hahaha!
Besok besok gue pengen coba Granola ini buat jd topping smoothie bowl ah, ngebayangin asem asem seger nya smoothie bowl dicampur manis kriuk nya Granola ini kok ngilernya udah dari sekarang ya 🤪
#clozetteid
#idnpresets
#NuansaPreset
#Granola
#MomBloggerIndonesia
+ View more details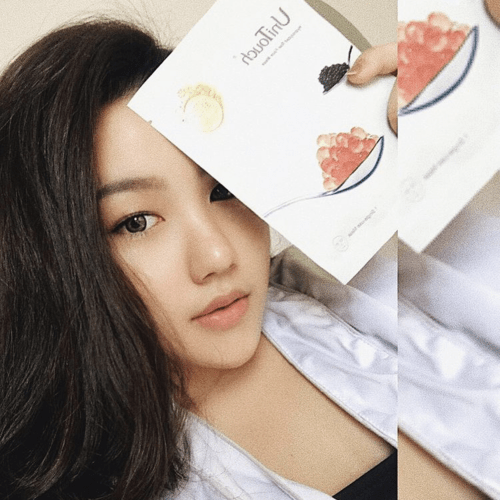 One fine day to pamper up myself with this Caviar Extract Invisible mask by UniTouch 🕊
.
For over 50years of pharmatical research and becoming the first french beauty award advanced facial mask,
@unitouchfrance @unitouchindonesia are preservative and fragrance free ( natural plant essential oil ).
.
Such a lovely package xx
🤍
.
@sephoraidn

+ View more details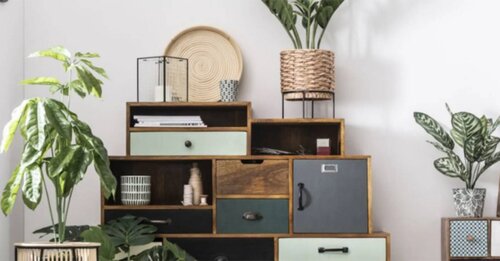 🌿All the indoor jungle vibes 🌿...
Simak juga artikel menarik lainnya di Article Section pada Clozette App.
+ View more details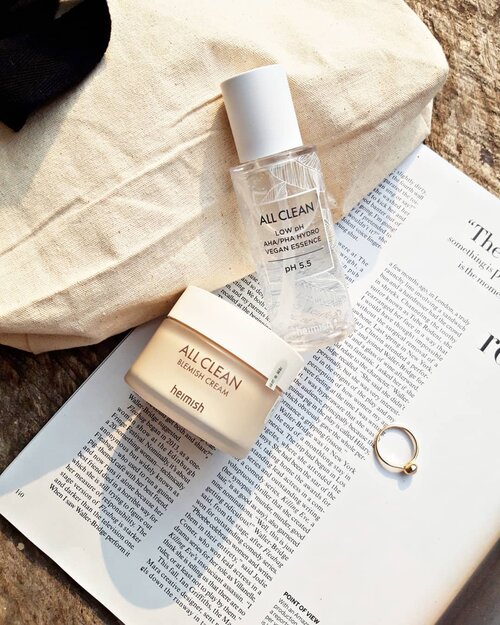 |Hemish All Clean Set Vol.2|💡Heimish Low pH AHA/PHA Hydro Vegan EssenceExfoliating Care & Moisture Essence for smooth skin texture.Beberapa key ingredients yang terdapat dalam essence ini, yaitu Moringa Seed Oil dan Plant Extracts yang tidak terlalu banyak seperti tonernya. Untuk exfo agents nya ada Citric Acid dan PHA (gluconolactone). Essence ini juga mengandung Ceramide dan Tocopherol.___Packaging masih mirip dengan toner, namun essence ini dilengkapi airless pump. Kemasannya 50 ml saja. Teksturnya water-gel seperti Korean essence lainnya. Memiliki warna bening, mudah diratakan, no scent, dan ringan. Perpaduan antara toner dan essence ini seperti saling melengkapi, kulit langsung terasa terhidrasi dengan baik. Efek eksfoliasi dari kedua produk juga gentle sehingga menurutku aman digunakan setiap hari. It leaves my skin feel fresh, plump, and well hydrated. I can say its a good essence for every skin type!💡Heimish All Clean Blemish CreamA vitamin cream! Produk ini diklaim sebagai brightening dan anti-wrinkle cream. Krim ini mengandung Kakadu Plum Extract sebanyak 50%. Kakadu Plum merupakan sumber Vitamin C yang kuat (plant-based). Memberikan proteksi antioksidan & brighten skin complexion.Selain Kakadu, krim ini juga mengandung Niacinamide, Meadowfoam Seed Oil, Ethyl Ascorbic Acid, Tranexamic Acid dan fragrance di urutan paling akhir.____Teksturnya rich dan lebih ke emmolient-occlusive karena memang bukan water based. Bagi pemilik kulit kering bakal suka sama ini, sementara buat yang jenis kulitnya oily seperti aku mungkin bakal terlalu berat.Aromanya terasa sedikit fruity menurutku. Karena teksturnya yang rich, aku lebih suka pakai ini buat pelembab malam. It does a great job for moisturising and also lock up all the skincare routine. It leaves my skin a little bit shiny and after a while, this cream absorbs well.〰️@stylekorean_global @heimish_cosmetic
#TheGlowGang
+ View more details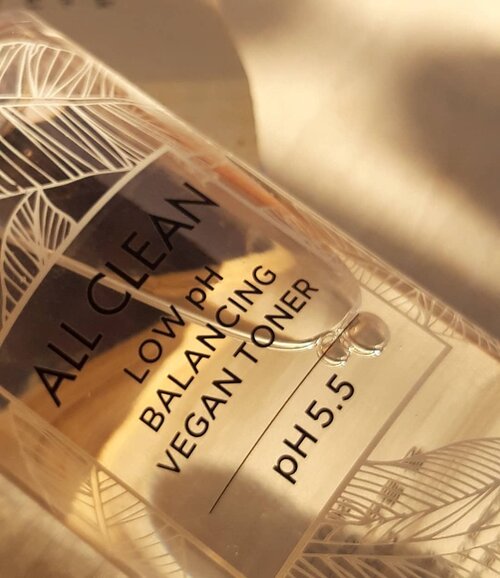 |Heimish All Clean Set|A close up and golden hour shots of Heimish Vegan Toner & Essence. I've been using four products of Heimish all clean set for almost two weeks. After a long time didn't participate in Try Me Review Me program, I'm happy that I could participate again.What are products in this set? A vegan toner, essence, cleansing balm, and blemish cream as moisturiser.What surprise me is their set is fragrance-free, vegan, alcohol-free & cruelty free.💡𝗛𝗲𝗶𝗺𝗶𝘀𝗵 𝗔𝗹𝗹 𝗖𝗹𝗲𝗮𝗻 𝗟𝗼𝘄 𝗽𝗛 𝗕𝗮𝗹𝗮𝗻𝗰𝗶𝗻𝗴 𝗩𝗲𝗴𝗮𝗻 𝗧𝗼𝗻𝗲𝗿This toner type is subacid & mild toner. It claims able to soothe, moisturize, and hydrate the skin. This toner has a watery texture, lightweight, and enough to hydrate my skin. As I said before, this toner is fragrance free and I don't smell anything. Formulated with 20 plant extracts, quite a lot, right? Thats why they say this is a vegan toner.Apart from plant extracts, this toner also contains mild AHA / PHA, Panthenol, Tocopherol, and Ceramide NP. This toner is easy to absorb to the skin. Even though it contains AHA / PHA but this is quite hydrating for my oily skin. Leaves no dryness on the skin. My skin feel better prepared for the next skincare step.Have you ever tried Heimish product? Which one is your favorite?〰️@stylekorean_global @heimish_cosmetic
+ View more details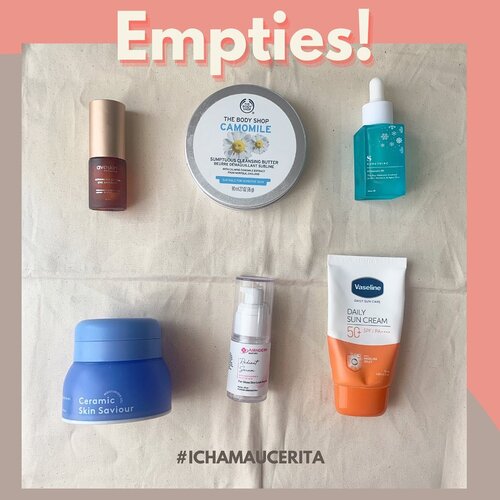 #EmptiesCha
SkinCare yang empties di bulan April ini. Beberapa sudah ada yang repurchase lagi tentunya seperti si Camomile Balm @thebodyshopindo yang kategori can't live without since 2018😍😍😍, dan juga Moisturizer Ceramic Skin Saviour @somethincofficial yang sudah fix repurchase karena nyaman untuk segala kondisi kulit dan bisa di mix sama oil serum✅.
Walaupun belum semua tapi produk yang empties ini di dominasi
#cleanbeauty
squad.
#IchaMauCerita
Skin Preferences
💕Types: Combination to OILY
💕 Condition: Sensitive and redness is my bestfrend👻
💕 Interest in Plant Based Ingredients and Support Cruelty Free✅
Setelah Empties pastinya siap-siap di pick up jasa angkut sampah ni babes💛 Yess I'm on my way to be responsible beauty blogger😘
See you on next
#EmptiesCha
#IchaMauCerita
#emptiesfavourite
#skincare
#sensitiveskincareproducts
#sensitiveskin
#clozetteid

+ View more details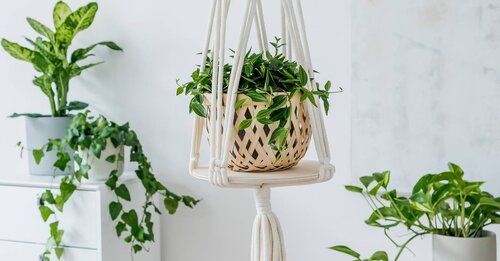 Hanging plants that will instantly upgrade your interiors.
Simak juga artikel menarik lainnya di Article Section pada Clozette App.
+ View more details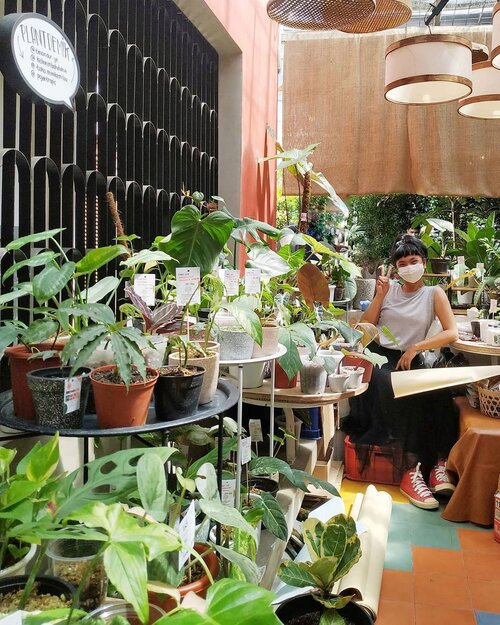 Yes or No? Kurang lebih sudah Hari 400an menjalani pandemi ya .. udah terbiasa sama normal baru? Bagian pakai masker kemana-mana, udah terbiasa 7 tahun terakhir, yang bikin berasa baru banget menjalani normal-nya tuh ...kudu mengurangi mobilitas Dan berkerumun ... Anak event, gimana sih ya 🙈Beberapa teman-teman mungkin akan komen:"Ah kamu kan sering pameran tanaman"Iya .. tapi join pameran terakhir di awal Maret kemarin.. Itu pun sangat selektif sama venue .. yang luas , yang besar , yang lega , yang sirkulasi Udaranya bagus.. Dan .. gak terlalu jauh dari Rumah 🥰Lalu,"Ah kamu kan tetap datang ke pameran tanaman" Nah ini.. kebetulan saat datang memilih waktu yang lengang .. misalnya : Hari pertama buka di jam awal buka juga, selain Karena belum banyak pengunjung, koleksi masih lengkap dan teman2 seller Masih lengkap Juga, bukan asisten yang jagain booth.. jd sekalian silaturahmi.. itupun biasanya maksimal 2 jam di Sana , gak lebih.. Saya Masih say yes untuk datang ke pameran tanaman, 1-2 jam Lalu pulang Dan melihat perkembangan dari kebon aja.. Tapi saat ini masih no untuk ikutan buka booth, Karena selain .. kakakku udah lepasin kebon Karena urusan di Rumah Makin banyak, jadilah aku sendirian 😅 Juga karena Ada ibu Dan nenek di Rumah, Karena "Mbah Dukuh" jadi sorotan di Rumah, Juga ga dapet ijin ortu 🤭 jadi udah harus memilih strategi Paling pas .. seperti : Live Sale di akhir / awal bulan, combine dengan IGS sale Aja ..Merindukan waktu ngobrol langsung sama plant lovers pelanggan @kebonmbahdukuh.. saat ini tahan dulu ketemu gak sengaja di pameran atau ketemu di IG live dulu Aja wis... Yes or No? Mana aja boleh .. untuk stay sane! yang penting untuk stay safe-nya, jangan kasih kendor protokol kesehatan -nya dan Inget selalu pesan Ibu .. 5M ya.. 🤗
#clozetteid
#throwbackweekend

+ View more details

loading ...
Back To Top