loading...
Search
241 RESULTS FOR PLAYGROUND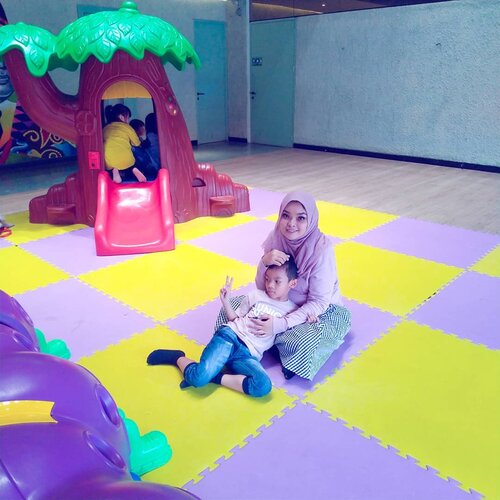 FAMILY TIME ON WEEKEND at BEKASI FOOD CITYYeaay, weekend is comin'! Kalo udah weekend, suka bingung mau weekend-an dimana ya yang nyaman, anak bisa main, tapi yang gak riweuh, aku juga bisa sedikit napas 'me time' atau kerja?Ahh ternyata ada! Sekarang di @summareconmal.bekasi tepatnya di Bekasi Food City, ada family lounge, lengkap dengan mini playground. Serius asli, aku happy banget disini, soalnya anak2 bisa main disini, aku bisa baca buku tanpa diganggu! 😅 Iya sehepi itu, padahal cuma baca buku doang.Dan enaknya ini walaupun judulnya mini playground, gak riweuh, gak rame, gak penuh orang, ACnya cukup nyaman, jadi pendamping bisa duduk nyaman sambil nungguin anaknya main...Aseliiii nyamaaaaaaaan bangeets 😍😍..Cuma sayangnya family lounge ini cuma dibuka sabtu dan minggu aja.Semoga family lounge ini gak temporary ya ☺️
#momlife
#spring
#babygirl
#confidence
#photooftheday
#walk
#together
#family
#momblogger
#parenthood
#happines
#happy
#motherhood
#selfie
#mother
#familytime
#weekend
#happyfamily
#clozetteID
+ View more details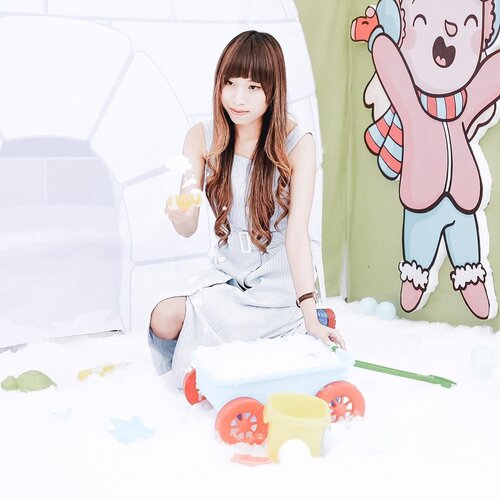 When there's snow on the ground,I like to pretend I'm walkingon clouds 🌨-Had a great holiday season on Christmas Snow Playground at @ciputraworldsby by @crystalteamindonesia 😍-Ga pernah sentuh salju, trs main" salju di sini rasanya kyk ada d tumpukan es serut.Dingin ga sih d sana?Engga sih, krn ini d ruang terbuka jadi suhunya normal. Kecuali banyak pegang es ya jelas kaku.Perosotannya boleh main ga?Siapapun boleh main, yg gede macem aku juga boleh. Bebas mau berapa x naik. SWIPE SLIDE KE 4 !Kalian bakal nemuin ke-epic-an muka aku wkt main prosotan 🤣Buka smp kapan? HTM-nya?Ada smp tgl 12 jan yah. Ticketing 50k Weekdays, 75k Weekend.-Ajak adik" kalian deh k sini pasti excited bgt. Mau ajak temen" juga boleh. Jangan lupa bawa kaos kaki sendiri ya gaesss ☘️....
#clozetteid
#crystalteamindonesia
#snowplayground
#christmassnow
#snowseason
#snowboarding
#snowflakes
#influencersurabaya
#influencerjakarta

+ View more details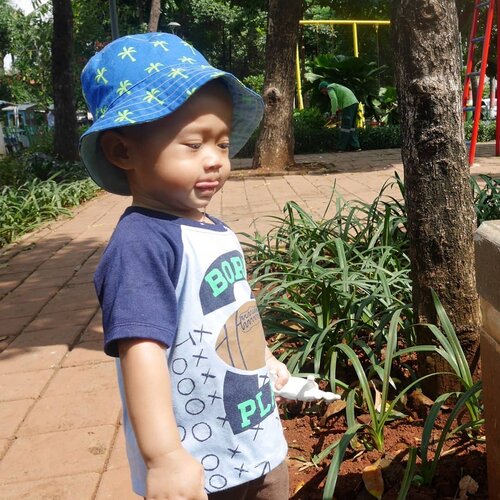 Panas-panasan di playground outdoor gratisan deket rumah. Berjemur sekalian dipoto ibuk untuk konten. Wkwkwk. Udah lama nggak upload konten anak. Aku sebenarnya termasuk yang merasa bersalah upload bocah di media sosial. Tp ternyata ada manfaatnya juga sih, eyang2nya kai bisa lihat tanpa dikirimi satu2. Sodara2 yang lain juga. Kalau menurut teman2 gmn nih soal menjadikan anak sbg konten foto IG? 😆...
#clozetteid
#kaibowbow15months
#outdoorplayground

+ View more details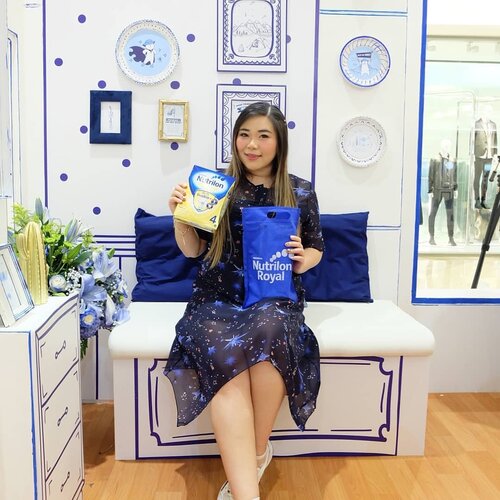 + View more details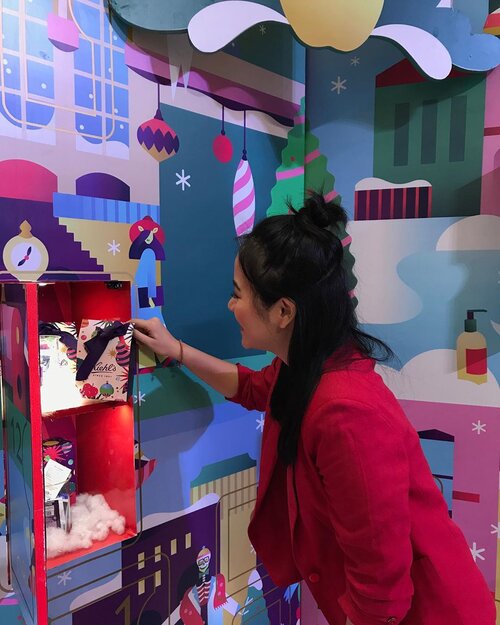 + View more details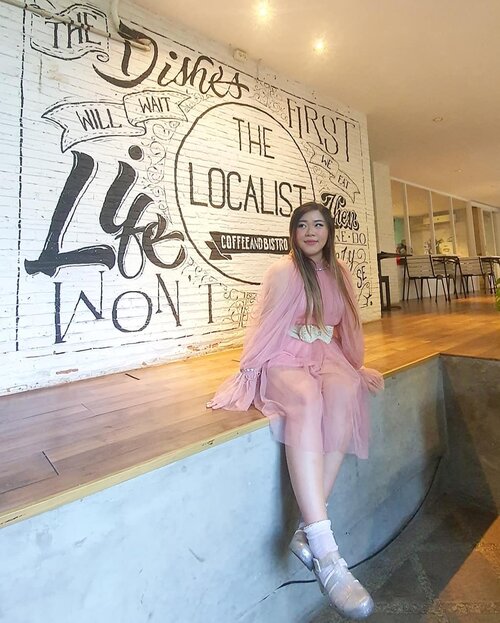 + View more details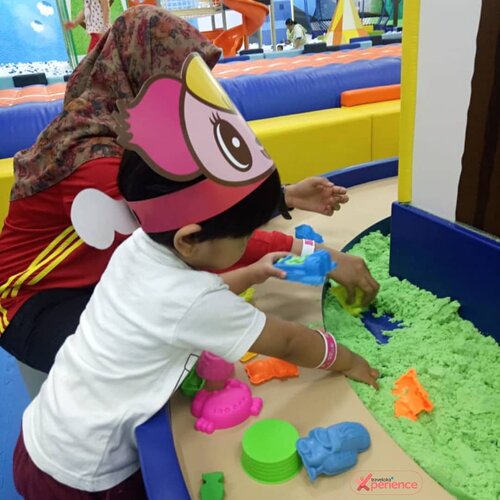 + View more details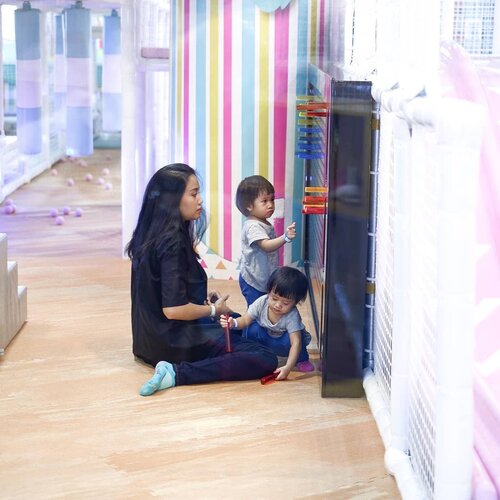 Hai mam! Tau gak sih kalau salah satu cara untuk menstimulasi otak anak itu adalah dengan mendorong anak untuk bermain dan bereksplorasi. Iya, bermain itu ternyata penting loh agar anak bisa eksplore hal baru yg dapat merangsang indera mereka. Gue tau hal ini hasil dari baca baca di website nya @parentingclubid loh, yuk yg mau tau banyak info seputar stimulasi anak untuk mendukung
#KehebatanSiKecil
bisa baca baca di
www.parentingclub.co.id/daribelajarjadihebat
yaa!_______Nah, makanya gue selalu punya agenda buat ajak twins ke playground kayak gini. Selain banyak hal yg bisa di eksplore, playground gini juga kan sangat child friendly. No worries ❤️ Ibuk tenang, twins pun happy! Jadi bisa maksimal belajar dan eksplore nyaa ✨______Selain stimulasi dari luar, jangan lupa juga asupan nutrisi yg baik untuk anak ya mam. Biar balance dan saling melengkapi gituu~
#ParentingClubID
#ClozetteIDXParentingClubID
#ClozetteID
+ View more details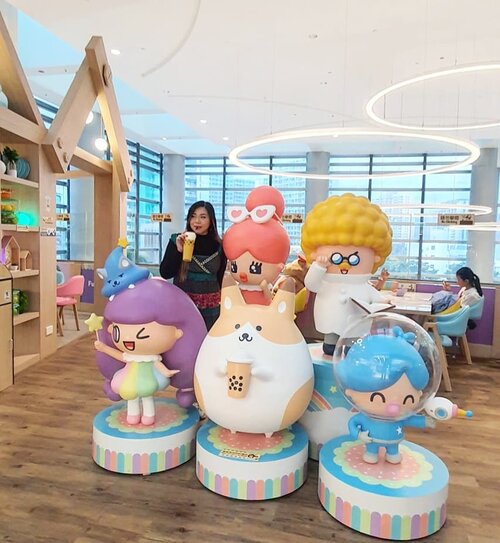 Stumbled into this kawaii cafe by total accident when we were roaming some random mall in Lok Fu (it's a pretty big mall called Lok Fu Place but lots of the parts were under construction/renovation) after visiting Kowloon Walled City Park (if you take MTR to get to the park, Lok Fu is the stop). I was actually throwing a tantrum and was having a total meltdown when hubby suddently found @fullhouse_kitchen and steered me in. Next thing i know i was busy posing and taking pics, at times like this i do wonder if i am 100% at the brain on not.Anyway, apparently they are from an amusement park called Fullhouse World in Dongguan China, i thought it was sort of random that they would have a cafe (and soon children's playground) in Hong Kong. The characters are super cute tho! There are also huge stuffed animals (or should i say creatured) sitting with you and you can use them to take pics with. Price wise, it's quite expensive, actually HK's cafes are rather expensive (and the Chinese food restaurants inside the malls are crazy expensive, i would prefer to have meals at random restaurants at the street, they would usually cost a quarter of those in the malls) but as someone who is crazy for kawaii, themed cafes - i'd say it's worth it. If you are a lover of everything kawaii and pastel colored and you love taking pics, i would recommend you visit this cafe. There are so many cute spots to take photos at and they leave you alone, letting you do whatever you want.
#pinkinhongkong
#kawaii
#cutecafe
#fullhousekitchen
#fullhousekitchencafe
#clozetteid
#sbybeautyblogger
#beautynesiamember
#bloggerceria
#influencer
#jalanjalan
#wanderlust
#blogger
#indonesianblogger
#surabayablogger
#travelblogger
#indonesianbeautyblogger
#indonesiantravelblogger
#girl
#surabayainfluencer
#travel
#trip
#pinkjalanjalan
#lifestyle
#bloggerperempuan
#asian
#hongkong
#hongkong
🇭🇰
#hongkongcafe
+ View more details

loading ...
Back To Top