loading...
Search
9 RESULTS FOR PLAYMATES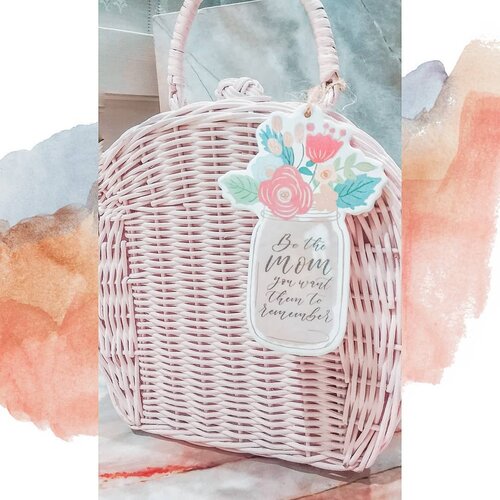 --Be The Mom You Want Them To Remember-- Lagi-lagi kalimat sederhana tapi maknanya dalam dan untuk mempraktekkannya cukup sulit karena sering dikalahkan oleh emosi & ego.That's why aku gantung di fence playmat
#MiyukiDjo
biar selalu terlihat olehku. Apalagi ketika sedang mengajarkan Miyuki belajar, kalimat ini harus banget diinget 😅.In case you missed it, ini adalah air freshener @heyla_id collab bareng @letteringandlifeYou can still get this special collection on Shopee...
#heylaxletteringandlife
#ClozetteID
+ View more details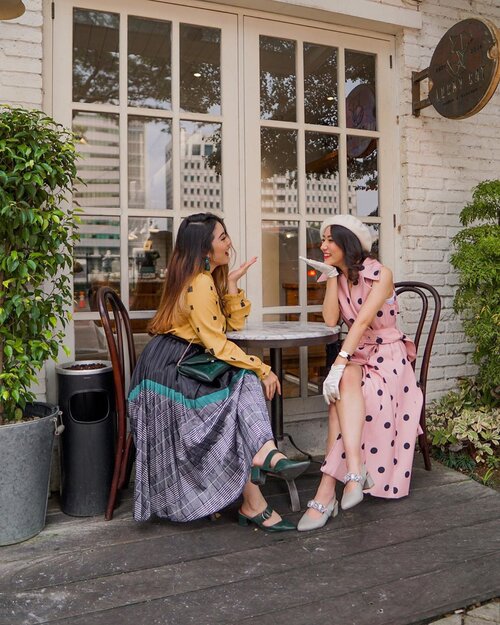 + View more details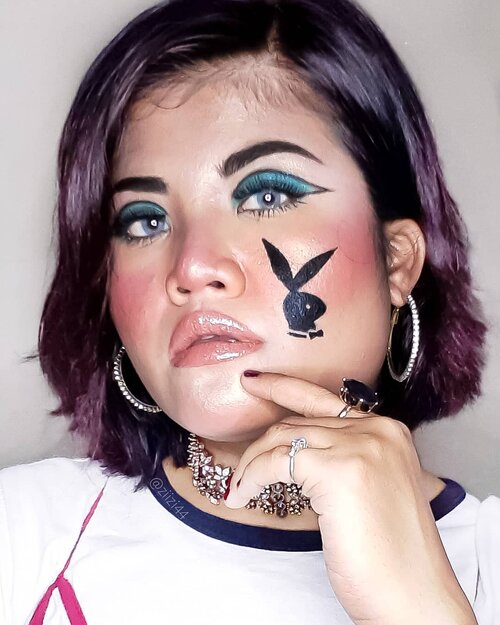 + View more details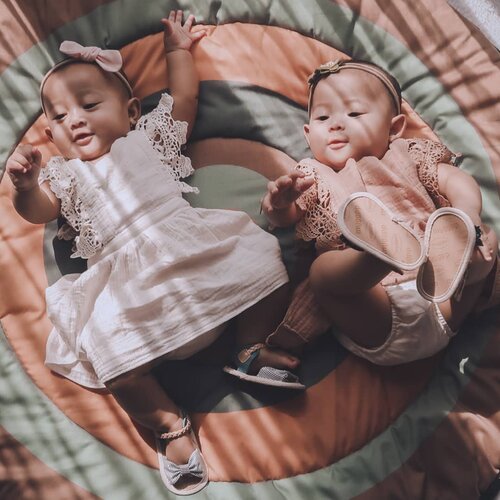 + View more details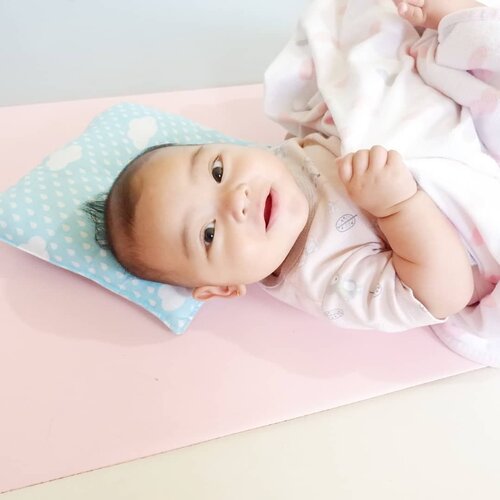 + View more details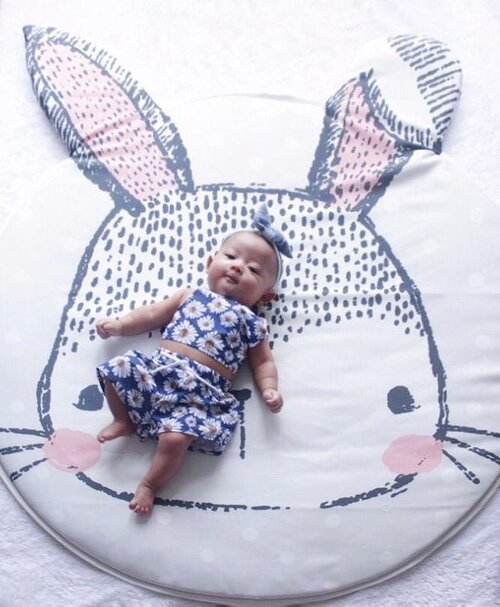 Si Sondod juga 3 bulan hari ini 🐰 👙 @fashionkidsstore_Playmat 🐰 @cottonseedsindonesia
#Minami
#ClozetteID
+ View more details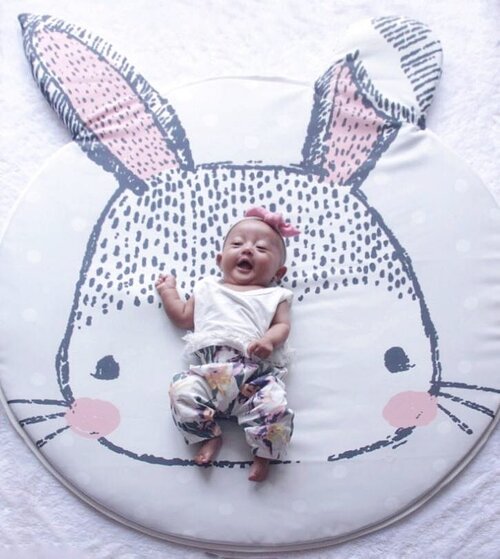 + View more details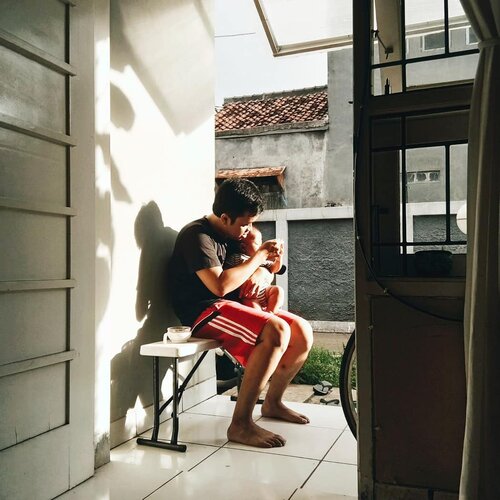 Hawoh, Udah lama gak cerita ttg
#iniMika.
Mika sekarang usia 8 bulan, banyak banget tingkahnya bikin keringetan dan deg-deg-an. Waktu makan paling gak bisa kalo digeletakin aja di playmate, pasti merangkak kemana-mana. Kudu banget di gendong kalo makan. .Gak keitung berapa kali jatoh dari kasur, ngejelungup ke lantai, bahkan kejedot pintu. Pedih banget rasanya pas anak kejedot, padahal udah dijagain banget, tapi kok ada aja selipnya. .Kalo pala udah benjol , segala macem cara dipake. Usapin pake rambut, usap pake tumbukan kencur, kompres pake air es, pake salep oparin, bahkan pake minyak kutus-kutus. Cara yg terakhir ini ampuh buat Mika setelah kmrn kejedot pintu, syukurnya gak sampe benjol biru krn segera pake kutus-kutus. .Nah masalah selanjutnya sekarang Mika pilek. Setiap nyusu kedengeran grokgrok dihidung, kyk lendir mampet. Kasian bikin tidurnya gak tenang. Tolong saran dong mak, baiknya gimana penyembuhan bayi pilek? .
#clozetteID
#CERITADIMASDEWI

+ View more details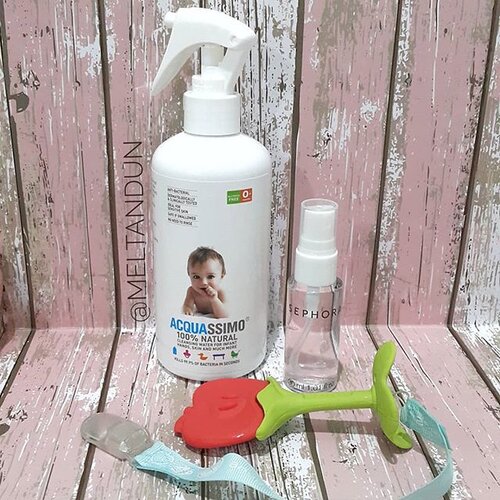 Memiliki bayi tentunya jadi harus lebih concern terhadap kebersihan.
Apalagi sekarang banyak banget virus atau bakteri jahat dimana-mana.
Hand sanitizer & tisu basah sudah pasti selalu ada di diaper bag Miyuki.
Nah sekarang ada anggota "pasukan bersih" yang baru yaitu @acquassimo.id
Jadi Acquassimo adalah 100% natural sanitising water yang bisa membunuh 99.9% bakteri dalam hitungan detik. Caranya tinggal semprot ke barang atau bagian yang kita rasa perlu.
No Alcohol
No Harmful Chemicals
No Preservatives
No Fragnance
No Sodium Hypochloride
No Spice
Aku paling sering semprotkan di tangan Miyuki sebelum makan, lalu di playmat, mainan, dan juga teethernya.
Karena kandungannya yang natural, aku pun menjadi lebih tenang.
Oh ya, aku beli yang ukuran 300ml (karena itungannya paling murah 😁)untuk di rumah, lalu aku tuang di spray bottle kecil untuk dibawa dalam diaper bag.
Praktis & ekonomis deh!
.
.
Kalau teether favorit Miyuki itu dari brand Ange dibeli di @jdid
.
#MiyukiandMom
#clozetteid
#starclozetter
#mommiesdaily
#motherhood
#sharingiscaring
+ View more details

loading ...
Back To Top