loading...
Search
22 RESULTS FOR PLUMPER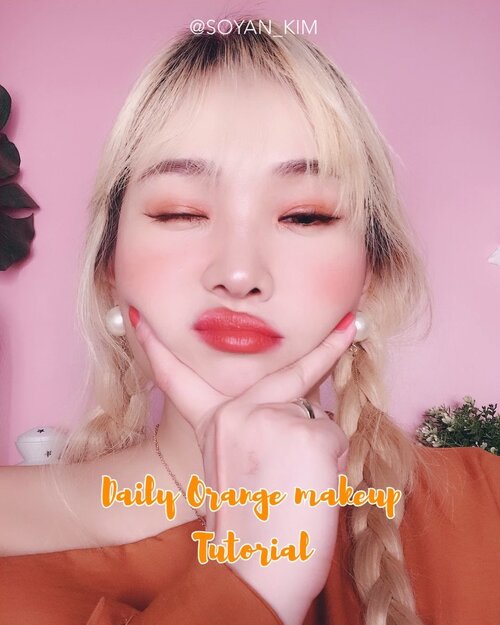 Don't eat that orange use it as Makeup🍊두둠칫 두둠칫 이번 이하이 노래가 너무 좋더라는 여튼 이번 메이크업 팔레트는 내가 직접 샀다는 내돈내산 😉-Who are fans of @leehi_hi New song "No One"? Meeee🙋🏻‍♀️🙋🏻‍♀️By the way i purchase the eye shadow palette myself in @fabelio -Product info.@altheakorea Primer water@aconcept_kr Triple Full cover cencealer@reinedoll Rose all day point brush@lorealindonesia 24H Fresh wear Ivory@skeyndor.id Themal Concentrate water@sierocosmetic Lip plumper marsala@focallurebeauty Burning inspired by sns@kissme.kr Heroine make brown eyeliner@kissme.kr Heroine make long and curl mascara 02@wardahbeauty eyebrow pencil brown@toocoolforschool_official artclass by rodin contour@focallurebeauty face pink steam highlighter@maccosmetics amplified morangeAnd 🍊from market 🦄🦄🦄
#clozetteid
+ View more details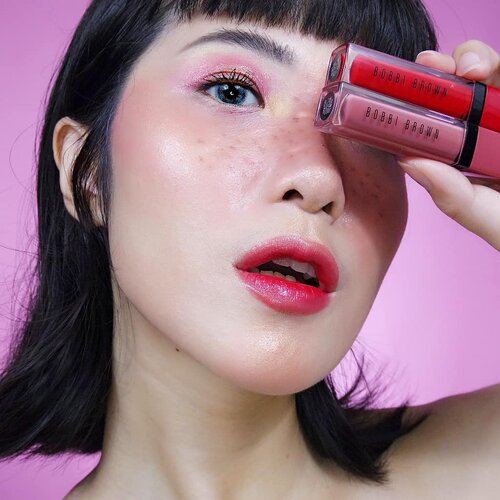 + View more details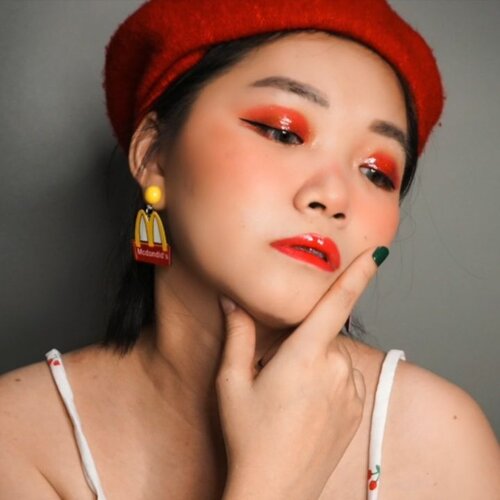 + View more details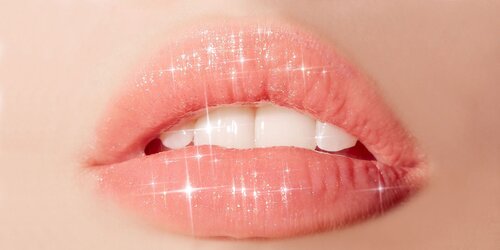 Lip filler in a tube? Yes, please.
Simak juga artikel menarik lainnya di Article Section pada Clozette App.

+ View more details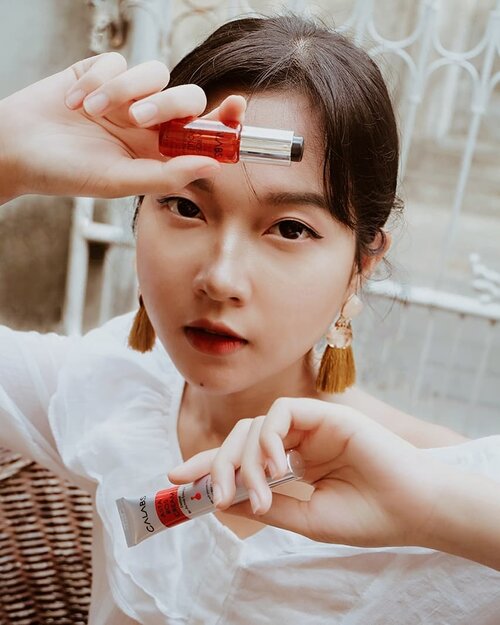 I began taking this product a few weeks ago and never imagined that it would really work. Since using this product my skin feels healthier, it glows! All you do is take one each night before bed. A little goes along way! Each morning I was stunned at the increasingly better looking more hydrated plumper youthfulness look that my facial skin was beginning to show.This is such an amazing product. I'm going to continue using it and notify any significant change in my acne scars. So far there is no negative side effects. The product goes on smooth and does not leave behind any sticky, greasy residue. I will def be getting more! Absolutely in love with this product, it has exceeded all my expectations for an anti aging product. Highly recommend!Get yours now at
hicharis.net/itachenn
(tap direct link on my bio) @charis_celeb❤❤
#collabwithchen
#charisceleb
#charis
#hicharis
#calabs
#clozetteid
+ View more details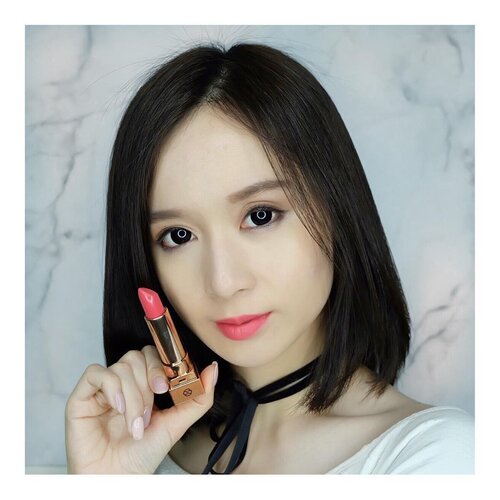 Say goodbye to Matte Lips showing wringkles and making lips smaller.
A new way to get volume lips, no need to fo filler 😀 what you need to do, just trying this... Filler Style Lip Pump C-Cup Lip Toxtick from @nakeupface .
.
I'm using the
#Marlyn
, the color like Rose Pink, a valid color for men. 😘
.
.
5 in 1. Lip Balm + Lip Plumper + Lipstick + Lip Tint + Lip Treatment.
Contains premium essence : Rose Hip Fruit Oil, Macadamia Seed Oil, Cacao Seed Butter nd Jojoba Seed Oil
.
.
You can find it on my shop @charis_official . Check the link on my bio. I have special price offer for you if you buy it on saturday and sunday. Don't forget to check it...
#charisceleb
#charis
#makeup
#lispstick
#beautblogger
#LYKEambassador
#indobeautygram
#beautybloggerid
#beautybloggerindo
#clozetteid
#hicharis
#beautifuljournal

+ View more details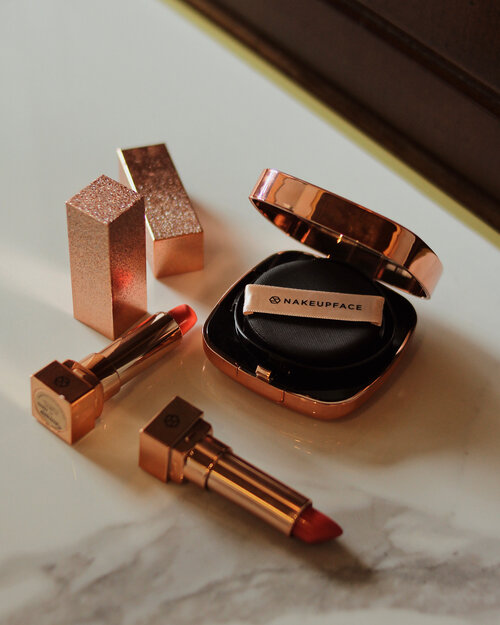 Falling in love with @nakeupface makeup set in the first moment I saw these! Just look at the packaging, rosegold covered in glitters seriously never fails me 😍✨ This comes in set; One Night Cushion and C-Cup Lip Tox-Tick Lipsticks..I'm wearing the cushion in shade 02 beige nude. I really love its result on my face. The formula is really pigmented. With a small amount of product, can cover all over my face. Gives an instant glowing with medium to full coverage. Also this is not a common cushion, it has over 24 calming ingredients for skin protecting, suppressing, improving, moisturizing, covering, nourishing, and skin caring. Its like makeup + skincare in a cushion! So now I can wear makeup without guilts hahaha..For the C-Cup Lip Tox-Tick Lipsticks, it comes in 5 pretty colors range in nude, pink, rosy, peachy to vibrant red color, with a high-moisture essence formula that perfectly plumps up the lips. It creates a nice and sexy lips you'll ever dreamed of, without fillers of course 👄 The high-color formula also makes the color long-lasting. So, who can say no to this magic lipstick, lip balm + lip plumper + lipstick + lip tint + lip treatment all in one product!.Can't wait to share my full review and swatches on these holygrail products on my blog super soon. So stay tune ❤️ Meanwhile, go get my exclusive offer at
hicharis.net/tiffanikosh
or click the link in my bio!
#nakeupface
#hicharis
#charis
#charisceleb

+ View more details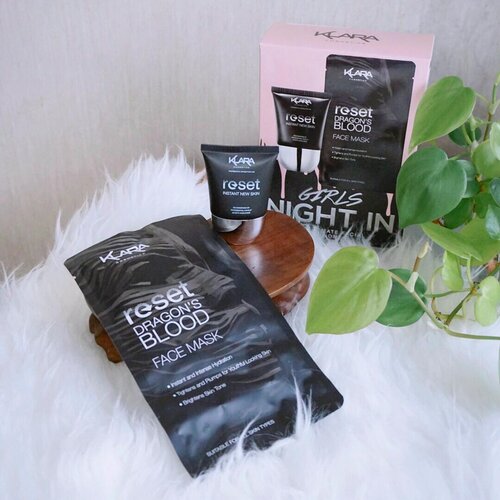 Was Dragon a myth 🐉 ? @klaracosmetics_id has bought this myth into life with Dragon Blood, an extract from Amazonian tree, also known as Sangre de drago or "Blood of the Dragon". This mask will instantly lift and make your skin firmmer and plumper ❤️ It is extracted from the Croton Lechleri tree that grows in the Amazonian regions of South America. Dragon's Blood sap is a strong antioxidant that stimulates cellular renewal and the repair of damaged tissue. .
.
.
-
I've already tried this set from @klaracosmetics which contain both this Reset Duo: Reset Gel and Reset Dragon's Blood Face Mask a few weeks ago but completely forgot to share my review. So now I'll share my mini review on both these products. They instantly lift my skin, making my skin feel firmer and look plumper ❤️❤️❤️ the reset gel really helps to exfoliate dead skin cell and make the skin feels a lot smoother afterwards. It always feels great to pamper your skin and give it that extra boost every once in a while! Masking is one of my
#skincare
#skincareroutine
!! 🍃❤️
#steviexsephoraidn
#sephoraidnbeautyinfluencer
#sephoraID
.
.
.
.
.
.
.
.
.
.
.
.
.
.
.
.
.
.
.
. .
.
.
.
.
#styleblogger
#vscocam
#beauty
#beautyblogger
#mask
#fashionpeople
#fblogger
#blogger
#패션모델 #블로거 #스트리트스타일 #스트리트패션 #스트릿패션 #스트릿룩 #스트릿스타일 #패션블로거
#bestoftoday
#style
#ggrep
#bblogger
#clozetteid

+ View more details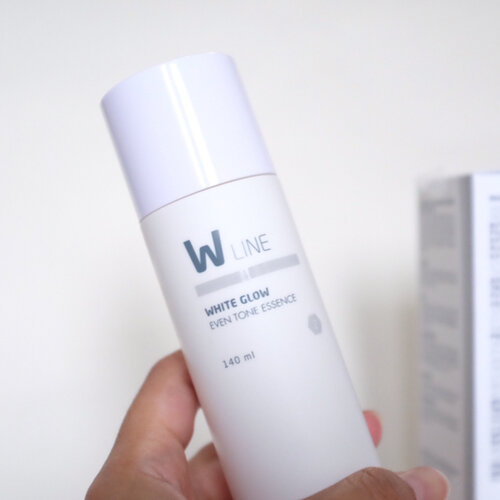 This @bskin_id W Line even tone essence came to my stash early this month. As the line doesn't really offer hydrating toner this serves as a hybrid of hydrating toner and first essence.
But for me, I need to figure out where it stands in my routine.
This contains nice ingredients, swipe to the left to see it. Some skin lightening ingredients such as Arbutin and Tomato extract. Hydrating ingredients such as Sodium Hyaluronate. Soothing ingredients such as honey and allantoin. Also, the famous rice ferment filtrate or sacharomyces that's inside the well known SK-II FTE and Missha First Essence.
I tried this both as first essence and as hydrating toner. As first essence this doesn't feel as hydrating as Sum 37 Secret Essence or SK-II FTE. For day time use, it's enough and it feels light and seeps into the skin quite fast. Application with cotton pad yields better result. As hydrating toner pair up with first essence, it's an even better product! But it will be an expensive skincare routine since this alone cost more than Rp1mil. My skin looks plumper, brighter and glowing.
#deszellminireview
#bskin
#skincare
#skincareblogger
#bblogger
#bbloggers
#beautyblogger
#beautybloggers
#beautycommunity
#clozetteid
#fdbeauty
+ View more details

loading ...
Back To Top