loading...
Search
114 RESULTS FOR PRAYER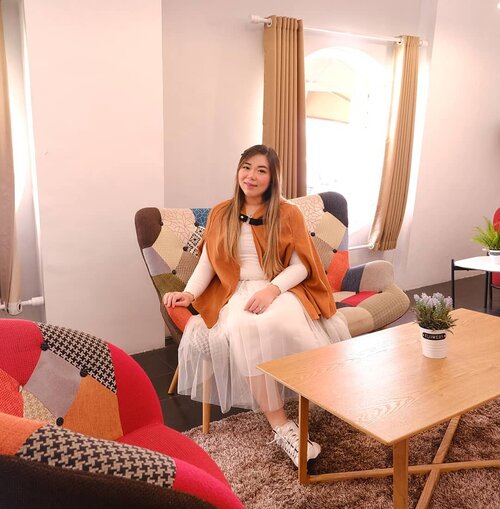 A year older.. As i grow older, birthdays become more and more of an ordinary day - and at some points i even want to avoid them because i don't want to be reminded that i am getting older 😂. But at the same time, at every birthday i am reminded of how lucky i am. How blessed. It always feels like a fresh beginning, a motivation to make my new age the best just yet. I haven't been in the best state of mind in a while, it's something that i even i am struggle to understand, but that's life - we don't get to choose what happens next but we can learn to grow and deal with it, getting wiser as we do. I am still in the midst of it, but i am determined to come out of it better. As i grow older i learn that i don't want or need any fancy gifts, just happiness, contendness and a peace of mind - all things that money can't buy. So what's the best birthday gifts you can give me? Positive thoughts and well wishes, slip me into your prayers tonight ☺️☺️☺️.
#birthday
#birthdaygirl
#birthdaywishes
🎂
#pinkinmalang
#pinkinbatu
#clozetteid
#sbybeautyblogger
#beautynesiamember
#bloggerceria
#influencer
#jalanjalan
#wanderlust
#blogger
#indonesianblogger
#surabayablogger
#travelblogger
#indonesianbeautyblogger
#indonesiantravelblogger
#girl
#surabayainfluencer
#travel
#trip
#pinkjalanjalan
#lifestyle
#bloggerperempuan
#asian
#ootd
#bunniesjalanjalan
#kapalgardenhotelmalang
#asian
+ View more details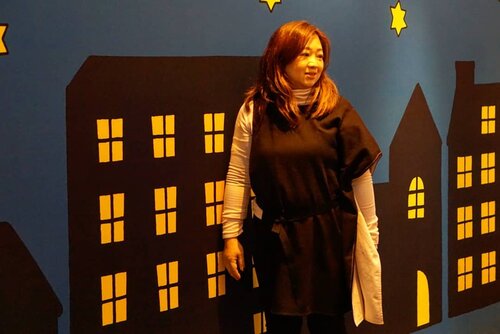 Good night, don't forget to pray for Indonesia. We pray for stability, safety and peace in this country. We pray for our President, and everyone who sits in the government to be wise and acts accordingly. We pray for the police as well as they are protecting the innocents. We pray for rain to wash away all the dirts and pollution, ending the drought and fire where needed.And we close our prayer with blessings for everyone including ourself to do whatever it takes and necessary to help keeping this country safe and more prosper for everyone with equality and fairness. Amin..
#Clozetteid
#photooftheday
#igdaily
#pray
#prayer
#prayforindonesia
#Jakarta
#goodnight
#goodevening

+ View more details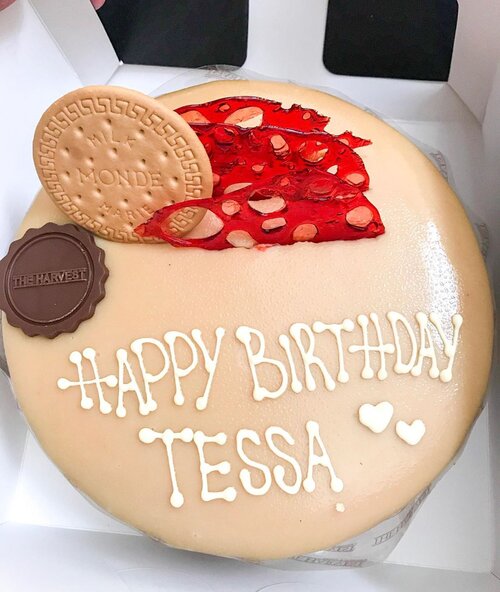 + View more details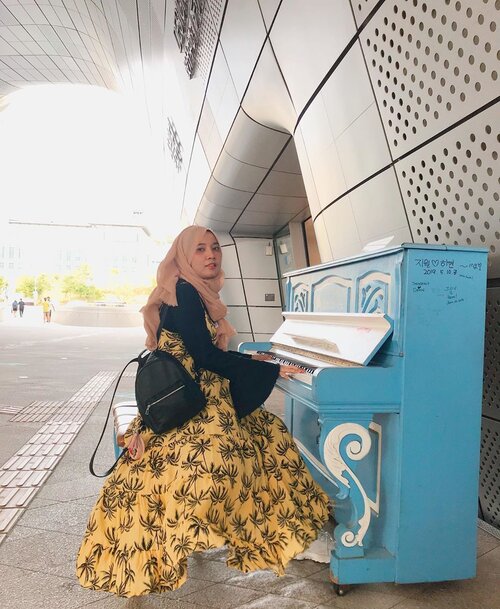 You're like that song I want to sing over and over ♥️🎵.This was taken at Dongdaemun Design Plaza which was designed by Zaha Hadid. It's fun to chill around here in the afternoon, there are some sofa beds too, you can take a break for a while and let yourself indulge the relaxing breeze of summer from the second level of this building 🤤 we loved to kill some time here and listened to the passer by played the piano, I thought it was broke but apparently it worked and well-tuned 😅.The downside here and anywhere in the down town is that there's no prayer space, you really got to go out of ur way to the halal restaurants or the central mosque, unlike Japan which becomes more and more muslim-friendly country recently with the prayer space facility within a big mall and station. So, may be in Seoul we just have to pray in the open area if we can't find any proper space, with people's eyes on you obviously 😅.Btw today I'm spamming ur timeline, sorry in advance 😩
#clozetteid
#mellatravelogue
#mellainkorea

+ View more details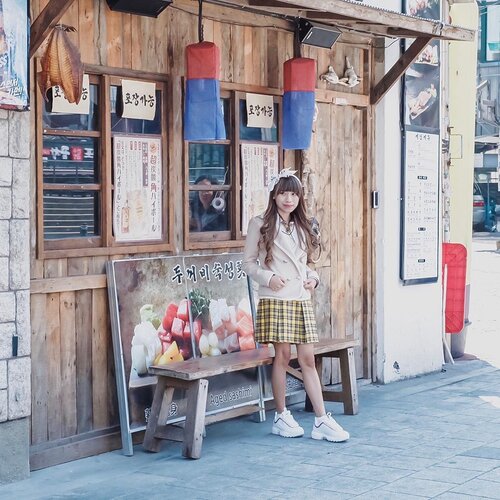 God has a purpose for your pain,
a reason for your struggles,
and a reward for you faithfulness.
-
Some people, maybe happy to look you in pain or struggles. But remember, it's a part of God plan not a devil prayer answers.
-
Let them happy to see you in pain. Don't stop to praying and hoping. Keep positive ! Even tho, you're in a hard battle. It'll be worth it later. Maybe not today, not tomorrow or next month? But, God will replace your pains, tears, and heart breaking with a beautiful rainbow.
-
Just believe in Him !
You're smile will be back soon. Then, when you look back, you'll thankful for everything. Life lesson will redirect you to the place where's you mean to be 🌻
.
.
.
#clozetteid
#tephtraveldiary
#tephsharing
#lifereminder
#seoul
🇰🇷
#seoulkorea
#spring
#summer
#summerkorea
#cherryblossom
#cherryblossomtrees
#traditionalkorea
#schoolgirl
#southkoreatravel
#springtransition
#bloggersurabaya

+ View more details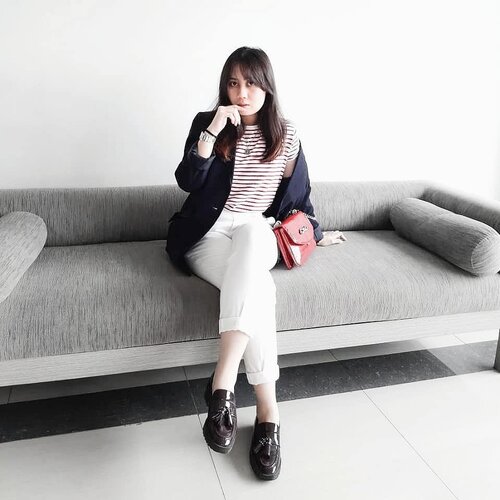 + View more details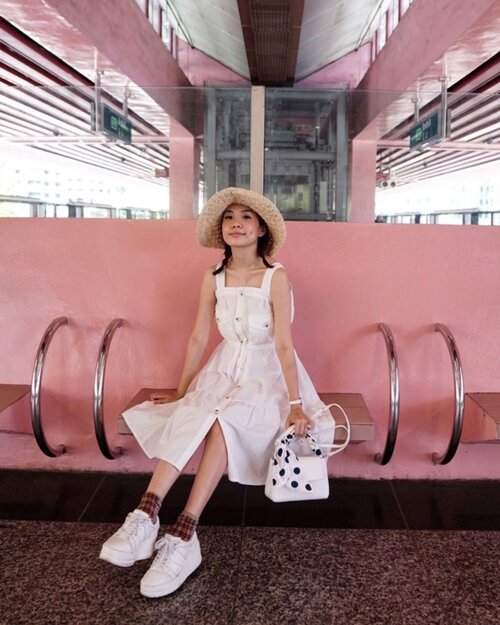 Live and Love to the fullest! You won't regret living just once if you had it done right. Every encounter leads to a brand new self realization that seems to be subtle answers to my prayers. // Don't forget to make full use of my promo code ZALORAXSTEVIE ❤️ get additional 15% off 😉
.
.
.
.
#style
#exploretocreate
#pink
#whatiwore
#steviewears
#zalorastyleedit
#zaloraid

+ View more details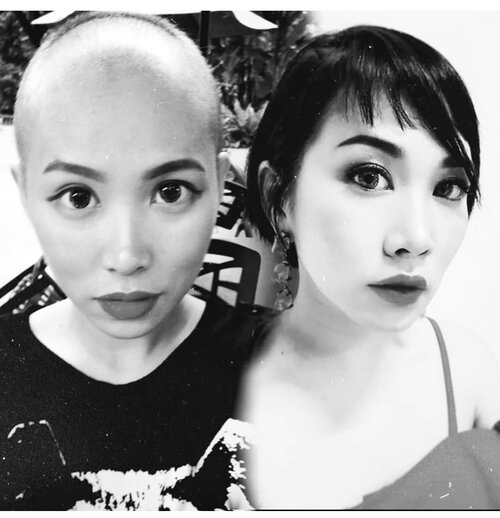 + View more details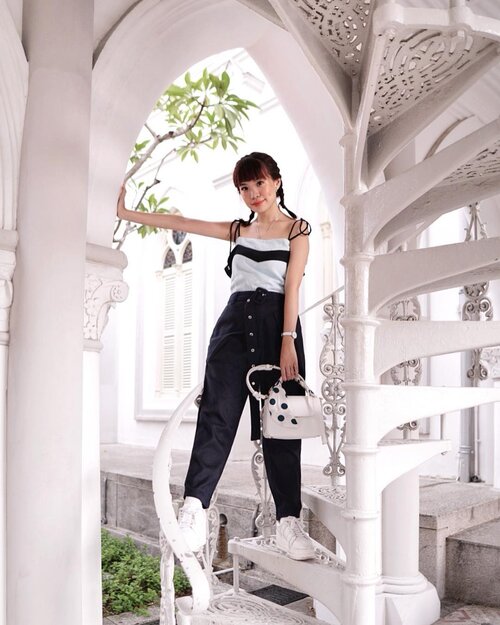 "Easter reminds us that hope must never be lost for as dark as the road may seem, there always lies light at the end of it. May all your prayers be fulfilled." HAPPY EASTER 🐣 .
.
.
Shop my pants and bag from @zaloraid ❤️ save some $$$ with my promo code "ZALORAXSTEVIE"
#zalorastyleedit
#style
#ootd
#steviewears
#exploretocreate

+ View more details

loading ...
Back To Top