loading...
Search
110 RESULTS FOR PREGNANT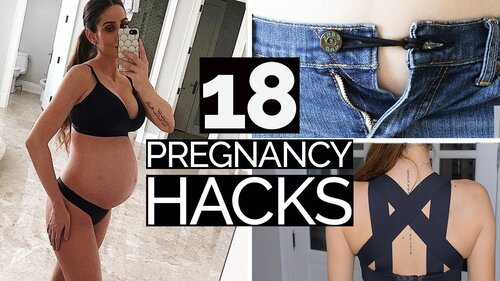 18 Maternity Fashion Hacks Every Pregnant Woman Must Know! - YouTube

+ View more details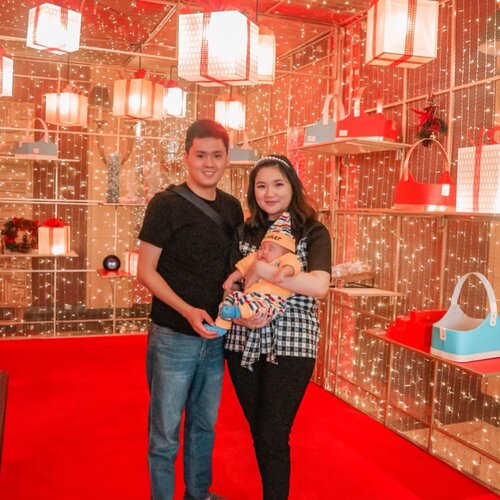 Wow, so today is the last day in 2019! 2019 feels like roller coaster ride for me. So many ups and downs, but here i am, ready for 2020 🎉
2019 means a lot for me, i got married with my love, went to magical places with my husband, and got pregnant!
What is your best moment in 2019?
When i was able to hold my Mikkel in my arms and went home together with Mikkel after 35 days stayed in hospital.
And now, i have my little family and i still can't believe it. I just feel so grateful because i have a big God who always stay by my side and took away all the pains of my yesterday!
So guys, let's rock 2020!
.
.
.
#clozetteid
#baby
#family
#bye2019

+ View more details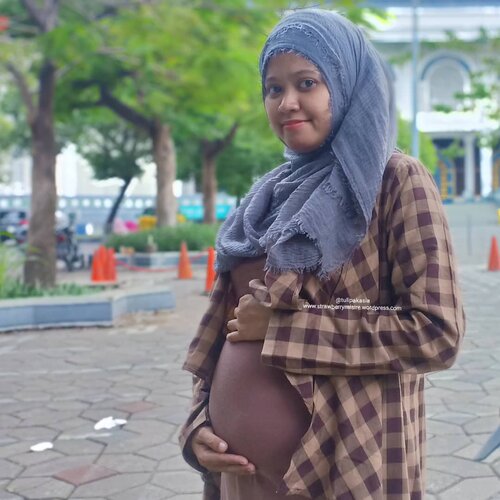 🤰2 tahun menikah baru hamil, rasanya seneng banget,sampai mertuaku nadzar kalo aku hamil ziarah wali,😘 Rasa ini akan beda kalo setelah nikah langsung hamil,Karena kalau gak langsung hamil,lebih bisa belajar emosi saat ditanya "kapan isi" dan sejenisnya dan akan banyak hikmahnya kenapa belum hamil juga.Dan,rasa itu gak bisa dirasakan sama yang langsung hamil (percaya itu) kalian gak tahu gimana rasanya!!😔😭.Banyak yang tanya promil apa,aku gak pernah promil dokter,aku cuma makan kurma muda,buah zuriat,dan selebihnya berdoa.Buat temenku yang belum juga hamil,jangan menyerah,kita sedang dipersiapkan..>>🧕Pasmina crinkle by @lemarihijabers.official .
#clozetteid
#lemarihijabers
#lemarihijabersofficial
#pregnant
#20weekspregnant
#maternity
#maternityshoot
+ View more details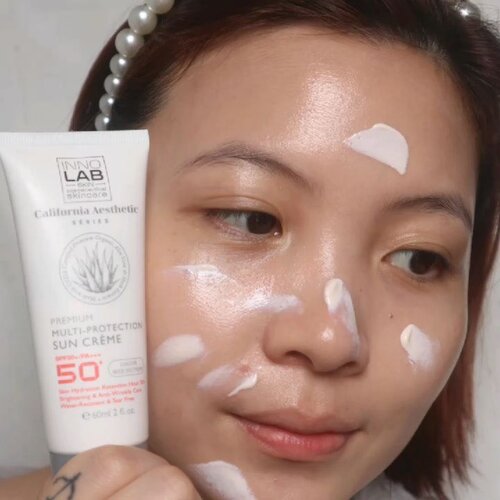 INNOLAB Multi-Protection Sun Cream SPF 50+ / PA+++
---
A mineral sunscreen that uses USDA certified organic Aloe Vera Leaf Extract as replacement of chemically purified water. Aside of protecting the skin from UVA/UVB, this product also claims giving long lasting moisturizing effect (SHRH 50+) and as a hypoallergenic sun screen, it is safe for pregnant women even babies 👌👌👌
---
Texture-wise, it comes in a soft lotion with pale pink hue to it. Which I reckon would give a tad bit of a tone-up effect.
This sunscreen is light-weight, and feels a little oily once spread on to the skin that gives me a nice glow.
This is that kind of sun lotion that needs a few seconds to be fully absorbed and spread evenly on the skin.
It uses grapefruit extract to replace chemical preservatives.
-
I am not a fan of a tone-up product, that I thought this would be my last choice of sunscreen to wear. Turns out, I barely see the tone-up effect which I really fond of (slide 2)
It has no whitecast & theres also no sunscreen smell because life is not a beach ✨
---
IF YOU'RE INTERESTED GO CHECK IT OUT
https://hicharis.net/thebeautywimp/Ik3
#INNOLAB
#MULTI-PROTECTIONSUNCREME
SPF 50+/PA+++
#suncream
#skincare
#CHARIS
#hicharis
@hicharis_official @charis_celeb
+ View more details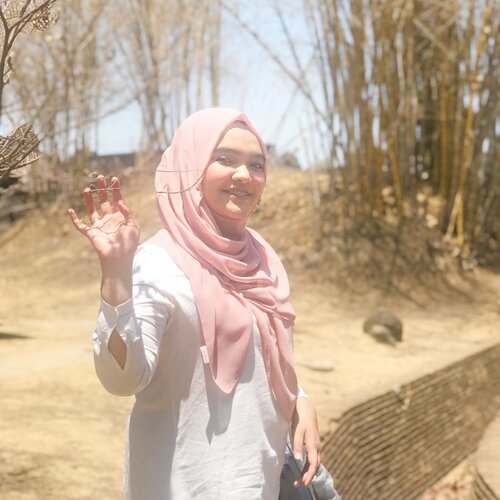 Saat hamil 9 minggu, rasa hamil 7 bulan.Perut ku dulu tak begini 🙈.Setelah hamil 3 tahun berturut2 non stop nih. Nanti abis lahiran bagi ilmu2 ya bu ibu buat perutnya 😂.
#momlife
#pregnant
#ClozetteID

+ View more details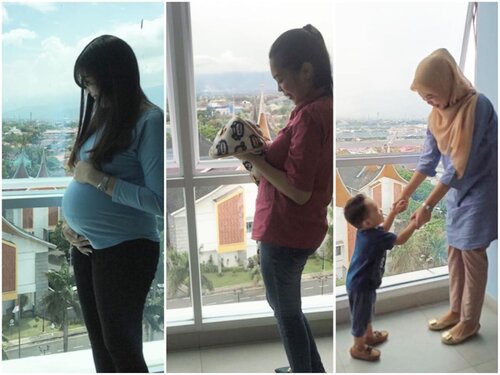 "You can never visit the same place twice. Each time, it's a different story".- 7 months pregnant- Adam 1 bln- Adam 20 bln
#clozetteid

+ View more details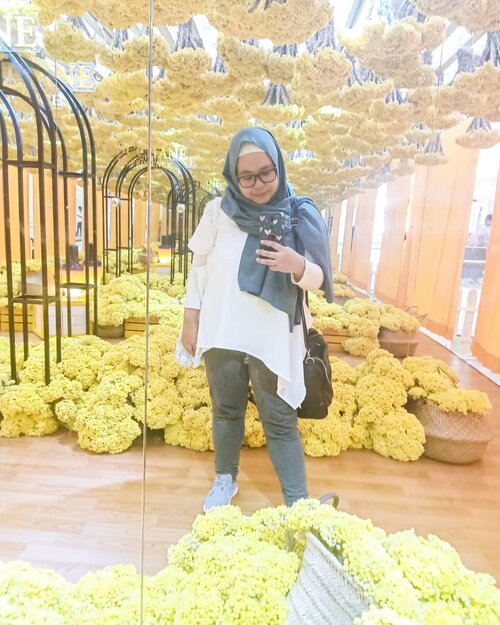 Hello, how are you? Long time no see. Iya udah beberapa hari ga post apa-apa dan cerita baik di feeds atau di stories. Miss me? 🤣🤣🤣 .Over the last few days, I just managed to quietly step out of social media (but not Twitter HAHAHA - too much fun stuff there) and blogging. Why? Because sometimes I feel ok, but other times I don't feel ok. And when I don't feel ok, I tend to shut everything out for a while. For my own sake. Biasanya sih pas PMS begini 🤣🤣 oh how I love when I was pregnant, no mood swings like this. .Setelah lanjut baca buku self-development & parenting, nonton video & film BTS (teteeeeep), brainstorming and organizing future work plan dan just sleep quite a lot, finally I can feel good about myself again. ❤️ I feel that it's important to take good care of myself first, so that I can take good care to others. Soalnya kalau ga mood kaya kemarin, ngerjain macem macem jadi ga enak~ .So here I am, ready to bounce back and hustle. Because the bills from BTS Pop Up House jastip ain't gonna pay itself 🤣🤣 Anw, is there anything specific that you guys do to keep yourself happy? 😆 .-------.
#selfie
#clozettedaily
#clozetteid
#ootd
#ootdfaradila
#selflove
#selfimprovement
#hijab
#hijabdaily
#hijabstyle
#fashion
#hijabfashion
#casualhijab
#faradilasthought
#momblogger
#lifestyleblogger
#bloggerperempuan

+ View more details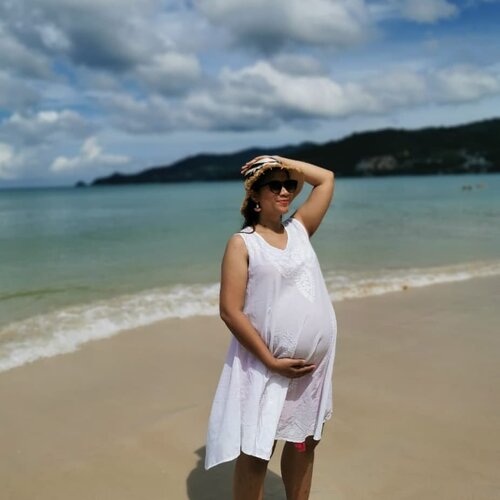 + View more details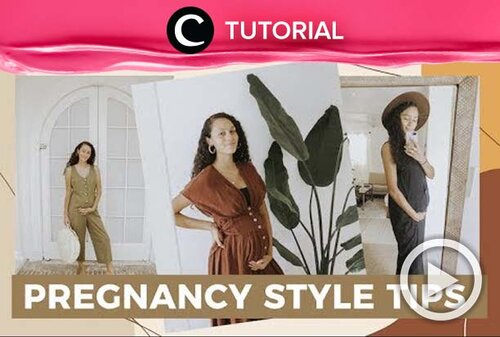 Stay in style while being pregnant! Intip tipsnya di:
http://bit.ly/2o6mSUb
. Video ini di-share kembali oleh Clozetter @salsawibowo. Lihat juga tutorial lainnya di Tutorial Section.

+ View more details

loading ...
Back To Top