loading...
Search
136 RESULTS FOR PREMIERE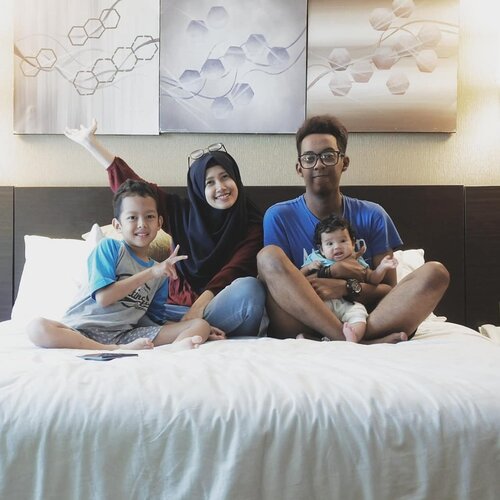 Beberapa waktu yang lalu kita sekeluarga staycation di @bwpthehive ❤ Hotel ini cocok banget buat staycation. Nyaman, cozy, lokasinya strategis, dan kita nggak perlu keluar gedung untuk cari makanan karena di lantai dasar banyak banget makanannya..Terus ada apa lagi di Best Western Premiere The Hive? Baca selengkapnya di blog aku ya! Linknya ada di bio atau bisa langsung ke
www.akpertiwi.com
😚.
#vsco
#clozetteid
#lifestyleblogger
#familytime
#staycation
#familystaycation

+ View more details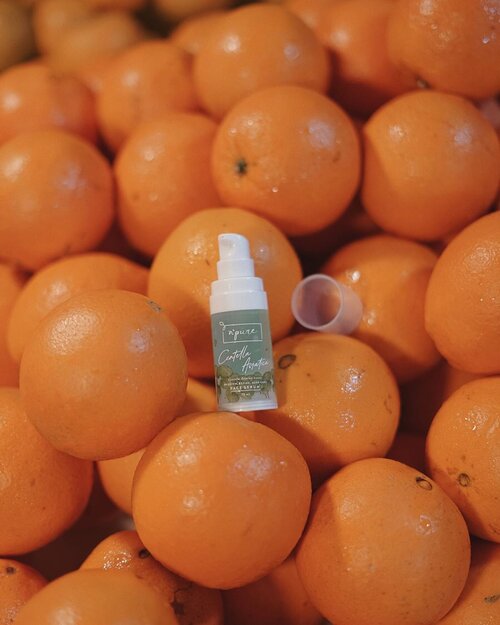 super recommend face serum
#CicaSeries
dari @npureofficial 👆nah, jadi konsep foto diatas jeruk2 ini awalnya karena aku mau kasihtau kalo setelah pemakaian si face serum ini bener2 super fresh, melembabkan selain itu teksturnya yang seperti gel sangat gampang menyerap dikulit wajah. ✨yang bikin aku super amazed adalah............serum ini juga bisa dijadiin premier make-up, super multifungsi dan karena base nya skincare jadi ga yang pasti aman digunakan, lebih sehat dan tidak menyumbat pori2 di kulit, sesukakk ituuu sihhhh sama
#ProdukLokal
@npureofficial 😍😍😍

+ View more details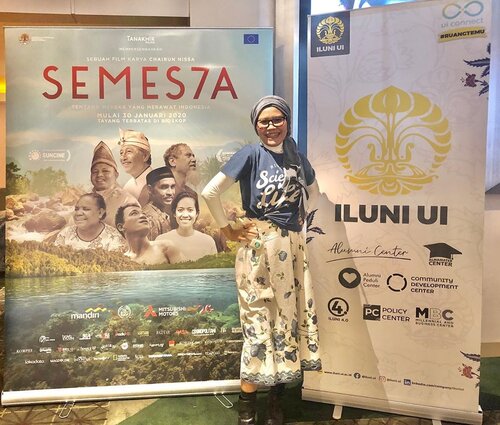 Berapa banyak film yang kamu tonton lebih dari sekali di bioskop?
Bisa dihitung dengan jari dari satu tangan, dan Semes7a adalah salah satunya. Pasca premiere pekan lalu dan langsung jatuh cinta, terjangkiti semacam virus untuk menyebarkan ajakan nonton. Tak perlu banyak dijelaskan lagi, ketika @iluni.ui membuka rencana ni yang pertama dilakukan adalah meneruskan ke gerombolan @ilunibio untuk bergabung.
Glad to know they were happy, excited and enjoyed the movie. Even better, after that we plan to make a nobar session and discussion with the biologists.
Another thank you notes to @tanakhirfilms @ilun_sedapfilms @nicholassaputra and @somemandy for making this to rebuild the awareness of our nature as treasure. .
.
#filmsemesta
#clozetteid
#lifestyle
#filmindonesia
#kamiskebioskop
#filmIndonesiabagus
#instagood

+ View more details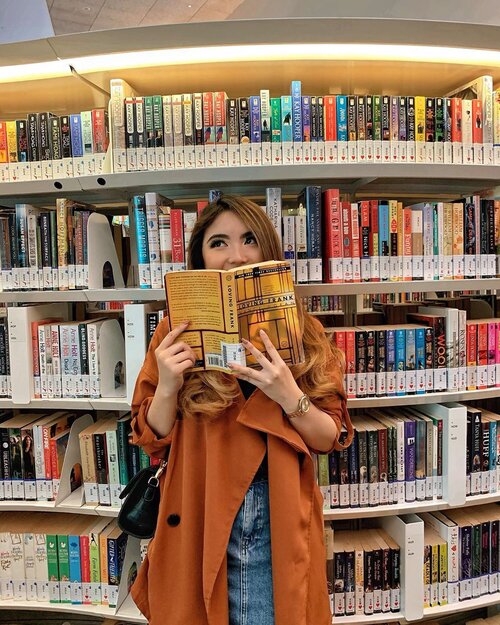 + View more details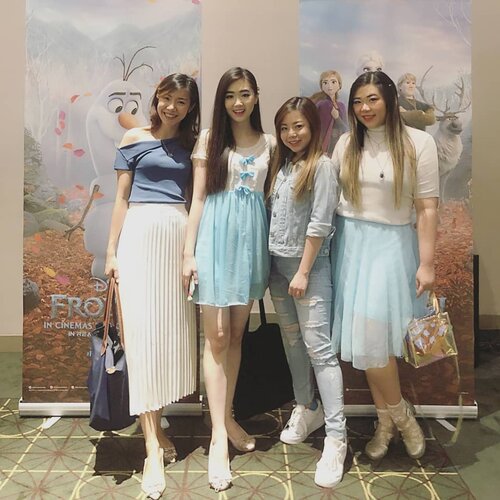 + View more details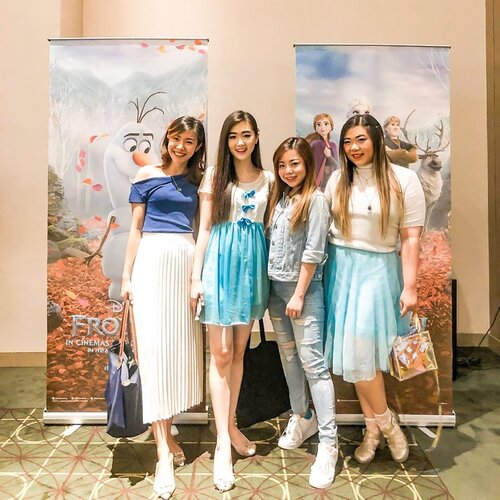 + View more details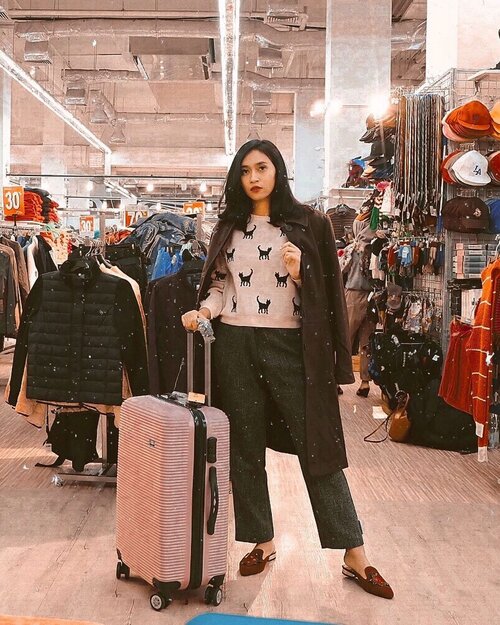 Nggak kerasa sebentar lagi saatnya liburan. Udah pada punya planning liburan kemana nih? Dalam negeri atau luar negeri? Buat yang berencana liburan keluar negeri, kayaknya bulan-bulan ini tuh udah memasuki winter season ya. Berarti mesti cari outfit yang mendukung nih.
-
Yang lagi pada nyiapin budget extra buat beli pakaian musim dingin pas liburan nanti, pasti bakalan seneng banget nih kalau tau sekarang udah ada 8 Factory Outlet di Mangga 2 Square yang punya banyak koleksi pakaian musim dingin branded, berkualitas dan tentunya dengan harga yang miring!
-
Kaian bisa dapetin coat atau baju hangat lainnya mulai dari harga 100 ribuan! Bahkan nih, di beberapa FO juga lagi ngadain diskon gede-gedean lho! Nggak cuma baju musim dingin aja, tapi tersedia juga pakaian atau kebutuhan untuk bayi, anak-anak, remaja, dewasa hingga orang tua dengan harga terjangkau.
-
Beneran deh, keren itu nggak harus mahal lho, kamu bisa dapetin outfit keren dengan harga terjangkau di FO yang ada di @mangga2Square.
Intip semua koleksinya di sini ya:
🔖@premier.fo
🔖@amirafactoryoutlet
🔖@rajafo
🔖@chois_fo
🔖@dsefactoryoutlet
🔖@publicityfo.id
🔖@fifthavenuejakarta
🔖Super Bazaar
-
#AdaFOdiMangga2Square
#FactoryOutletJakarta
#ManggaDuaSquare
#Mangga2Square
#clozetteid
#PusatFOJakarta
#bajubrandedmurah
#ootdfashion
#gayakerengue
#PusatFactoryOutletJkt
#ootdindo

+ View more details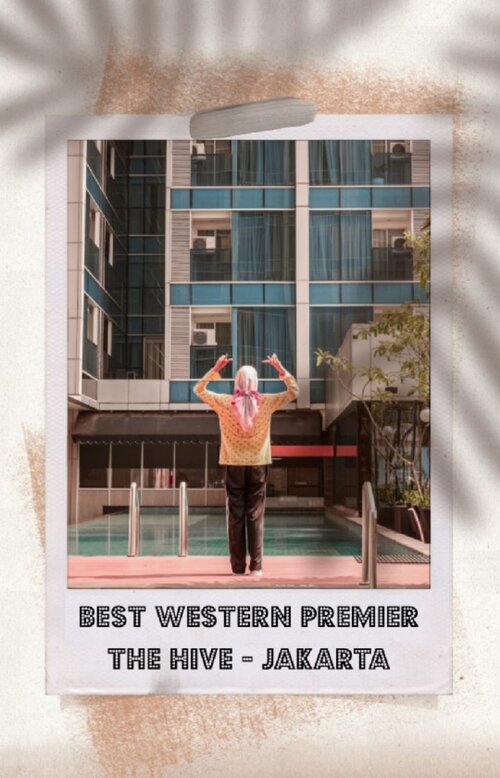 Assalamualaikum bifellas, melepas penat dengan staycation bisa jadi salah satu cara terbaik untuk me-refresh tubuh dan pikiran supaya lebih fit. Ngga usah jauh-jauh deh, di Jakarta aja bisa nemu tempat yang asik kayak di @bwpthehive ini 😍 .
Hotel ini lokasinya strategis banget, di daerah Cawang, dekat dengan Bandara Halim PK. Mau ke tempat liburan atau pusat perbelanjaan juga hanya beberapa menit aja. Hotel bintang 5 ini punya lebih dari 190 kamar, ruang meeting, fitness center, kolam renang, restoran, spa, dan masih banyak lagi fasilitas lainnya. .
Aku stay di kamar deluxe yang berada di lantai 15. Dari jendela kamar bisa langsung terlihat view kolam renang di lantai lobi (fyi lobi hotel ada di lantai 5), dan aku bisa lihat juga pemandangan Kota Jakarta dari sini 💕 Untuk kamarnya termasuk luas, bersih, wangi, dan bathroom amenitiesnya itu komplit bangeettt. .
Pagi harinya kita bisa olahraga nge-gym atau berenang. Airnya suegeerrr 👍 Pilihan makanan dan minuman saat breakfast pun banyaakk. Ada yg dari tradisional sampai korea-an 🤗 .
Overall @bwpthehive memberikan pengalaman staycation yang menyenangkan dan bikin pengen balik lagi 😃
.
.
.
#BestWesternPremierTheHive
#BWPTheHive
#HotelJakarta
#HoteldiJakarta
#ExploreJakarta
#travel
#DiariTravelJourney
#DiariJourney
#clozetteid
#travelgram
#indotravelvidgram
#InfoJakarta
#hijabtraveler
#HoteldiCawang
#HotelJakartaTimur

+ View more details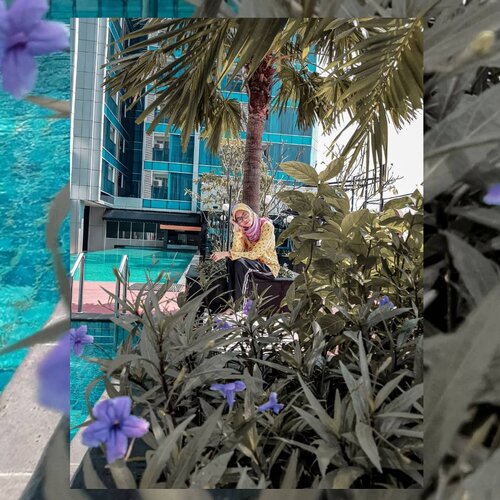 + View more details

loading ...
Back To Top