loading...
Search
16 RESULTS FOR PRINCESSY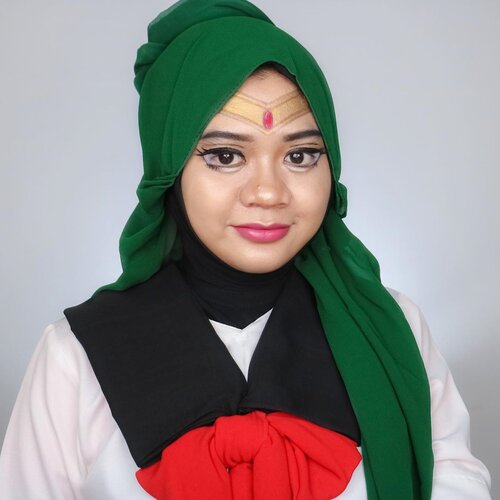 Yuhuuu akhirnya bisa posting collab makeup bareng temen-temen lagi~
Kali ini temanya Sailormoon dan aku jadi Sailor Pluto. Keliatan kan dari baju dan warna hijabnya? Disini aku terapin anime eyes walaupun nggak mirip banget sama matanya Setsuna Meioh. Banyak banget tantangannya bikin anime eyes karena harus enlarge mata 2x lipat sedangkan space mataku ya segitu aja 😂.
Btw, cukup puas sih sama outfitnya yg aku create pakai jilbab biar keliatan kaya outfit sailormoon. Sailor Pluto juga princessy elegan gitu kan, posenya ngikut deh 🙈.
Gimana nih makeup Sailor Pluto-nya, berhasil nggak? Kalian suka karakter Sailor Moon yg mana?
The full lineup :
1. @inegunadi as Luna
2. @mgirl83 as Sailor Moon
3. @aiyuki_aikawa Tuxedo Mask
4. @auzola as Serinity
5. @bellasandraa_ as Artemis
6. @leonita_wenny as Merkurius
7. @ochix_zakiyah as Mars
8. @vallerinechristaballe as Chibiusa
9. @chelsheaflo as Jupiter
10. @magdalena_bhe as Venus
11. @gadzotica as Pluto
12. @banieun08 as Neptunus
13. @yunikatartila as Ceres
14. @hincelois_jj as Uranus
15. @anitaa_bee as Saturnus
#sailormoon
#sailormooncollab
#thematiclook
#sailormoonmakeup
#animemakeup
#sailormooninspired
#sbybeautyblogger
#beautefemmecommunity
#indobeautygram
#bbloggerid
#beautybloggerid
#influencerindonesia
#influencersurabaya
#surabayainfluencer
#makeup
#beauty
#clozetteid
+ View more details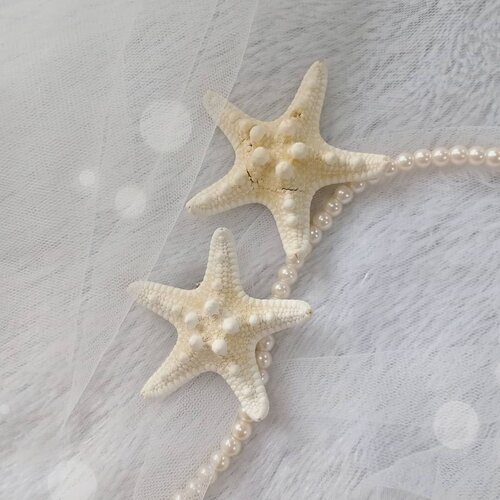 Story of the starfishes.. A lot of you were focusing on the starfishes on my accidental little mermaid posts and some of you want to hear the story behind it. So i've always been obsessed with unicorn and mermaids and i also love the idea of doing inspired looks for contents (which remained an idea lol, until now that i'm in self quarantined and forced to be creative - which i actually enjoy) so i really wanted a starfish hair pin, and i began searching at Shopee. Found one immediately that caught my eyes with nice reviews so i didn't hesitate to order it. Keep in mind, i really thought it'd be a plastic/resin hair clip.And this arrived 😳😳😳. As you can see from the photos, they are clearly REAL starfishes wth. Real, plucked from the ocean and dried , glued to a pin and sent to my home 😳😳😳. I freaked out when they arrived because, who would put dead animals in their hair (turned out i would, but for a reason) as an accessory wth - what's worse is... They... Freaking... Stinks 🤣🤣🤣. They smell super fishy like dried snack would be omo.For months i kept them in a plastic zip in my drawer, wishing they would smell a little less (they never did) because i don't have the heart to throw it away. Those starfishes have died (i am def against unnecessary animal killings) and i don't want it to be for nothing. So when i took those pics, i had to hold my breath and battle with inner screams while shoving the smaller one on my hair - i also had to immediately wash my hand because i do not want to smell like teripang 😳😳😳. And that is the story behind those starfishes that stole the show. They are back in their ziplock, stored away in a drawer right now.
#clozetteid
#lifestyle
#starfish
#alittlestory
#littlemermaid
#sbybeautyblogger
#fashion
#bloggerindonesia
#bloggerceria
#beautynesiamember
#influencer
#surabayablogger
#SurabayaBeautyBlogger
#princessy
#indonesianlifestyleblogger
#beautybloggerindonesia
#surabayainfluencer
#bloggerperempuan
#indonesianfemalebloggers
#indonesianblogger
#influencersurabaya
#lifestyleinfluencer
#lifestyleblogger
#imissthesea
#storytime
#indonesianlifestyleblogger
#aesthetic
#girlytaste
#surabaya
+ View more details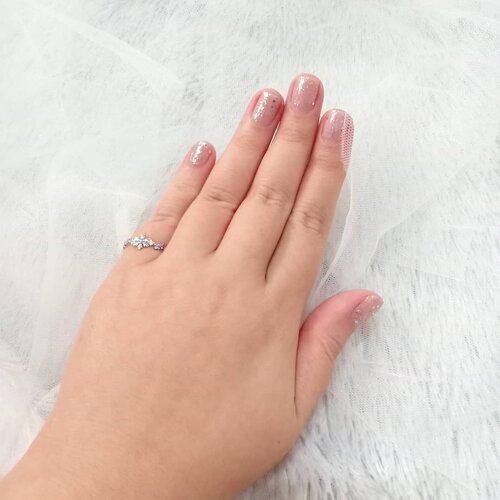 + View more details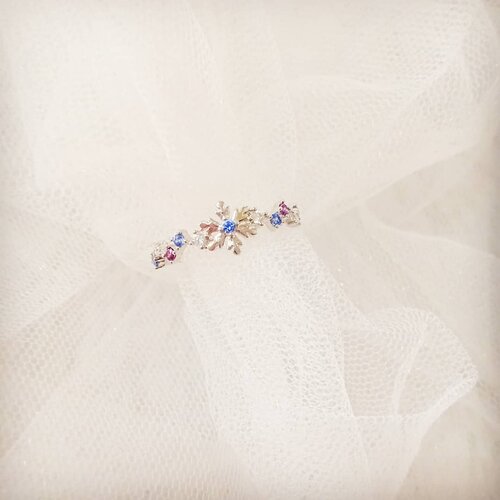 + View more details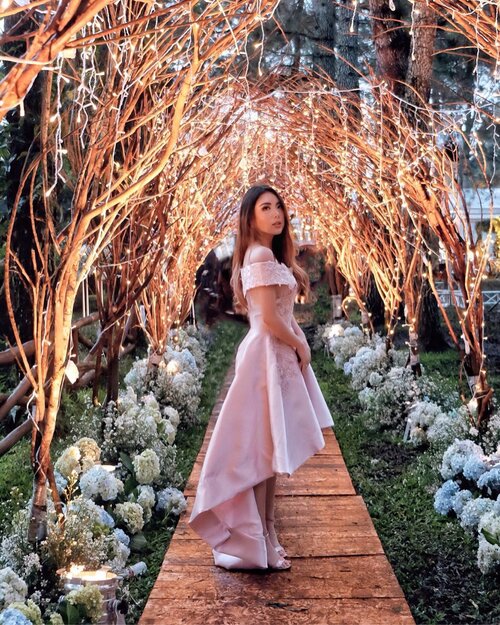 + View more details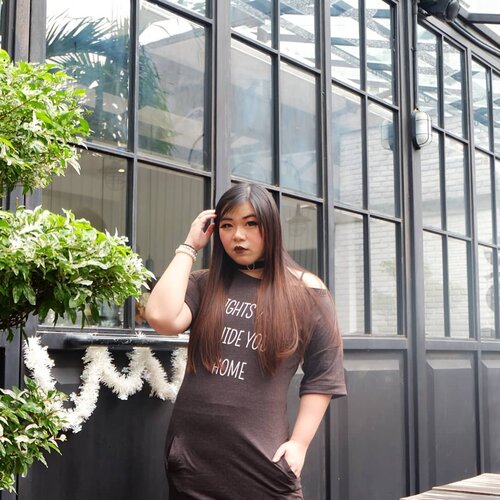 + View more details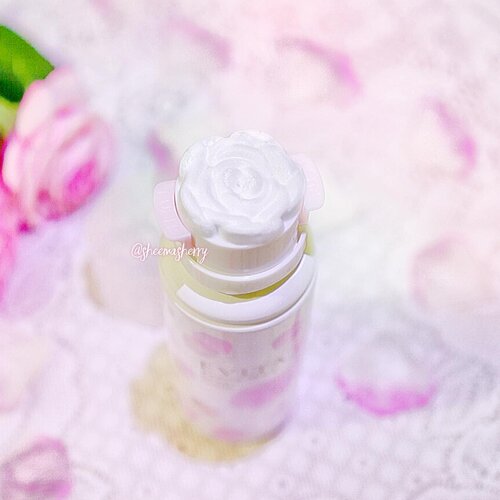 THE PRETTIEST FACIAL FOAM I'VE EVER SEEN 😍🌹💖✨ .... so far. Princess-y aesthetic 👑💕.I really love the experience of using this foam! The foam is shaped into ROSE when I push it out, the smell is a mild scent of rose so it's not overwhelming / nauseating, it's so gentle on my skin yet deep cleansing, and is not drying on my combination (normal to dry + oily t-zone) skin.I only need a little amount of the foam for my face (in the picture, it's a fair amount, I can use less than that) but a lot is okay too for more satisfying fluffy foamy feeling 😂😂🌸🌸✨✨ It makes me feel kinda excited when it's already time to wash my face! hahaha. .I'm happy that I got this as a replacement after I ran out of my previous facial wash (I told you in my previous
#sheemasherryskincare
post)...
#KaneboEvita

+ View more details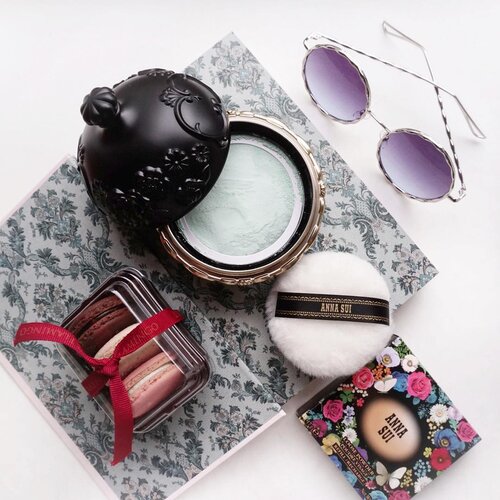 + View more details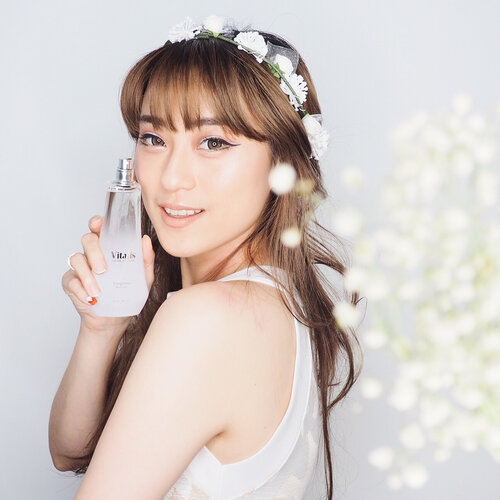 Sometimes you might be forgotten but your scent can be unforgettable.. So keep calm and spray on using White Empress Eau de Cologne from Vitalis...Wangi dari White Empress Eau de Cologne ini girly and florally dengan kandungan jasmine, cedarwood, lily, and musk jadi bisa bayangin dong wanginya...Embrace your inner princessy side 👸🏻 .........
#clozetteid
#VitalisEmpressionXClozette
#vitalisempression
@pesonavitalis @clozetteid
+ View more details

loading ...
Back To Top