loading...
Search
108 RESULTS FOR PROSPERITY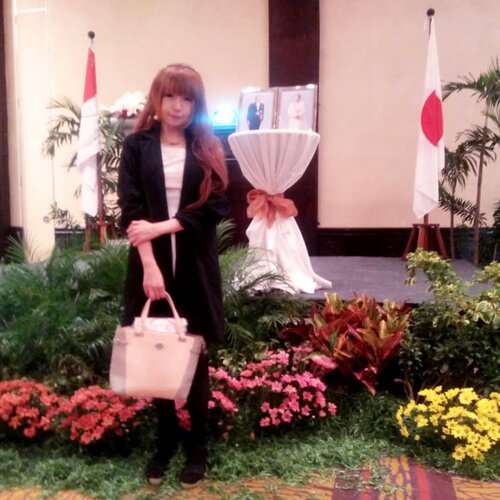 Yesterday was the Birthday celebration of His Majesty the Emperor of Japan, Naruhito. May God always bring him a good health, so he will always inspire Japan and the world.
.
This photo was taken last year, in Emperor Akihito's birthday celebration. So sad yesterday i can't come to Emperor Naruhito's birthday celebration because i have another schedule outside Surabaya.
.
After Japan's emperor Akihito stepped down to let son take over, Emperor Naruhito. Emperor Akihito is set to abdicate on April, 30th 2019, marking the end of Heisei era. And 令和元年 'Reiwa Gannen', "first year of Reiwa" from May, 1st 2019. Government announces new era name : 'Reiwa'. It's the name the Japanese government selected for the new era, which is set to start when Crown Prince Naruhito becomes the new Emperor.
.
Japan welcomed the start of a new Reiwa imperial era and a new emperor, with hopes for peace and prosperity.
.
In frame : Aiyuki with Mr. & Mrs. Tani Masaki (The Consul - General of Japan in Surabaya).
.
.
#平成 #令和時代  #令和 #日本 #令和元年
#ReiwaPeriod
#Reiwa
#Japan
  #モデル  #メイク  #ヘアアレンジ  #オシャレ  #メイク 
#makeup
#浴衣
#lady
#beauty
#kawaii
  #コーディ  #ガール 
#clozetteID
  #かわいい
+ View more details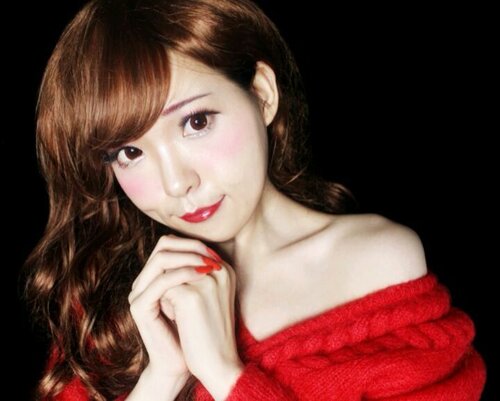 🌺 恭贺新禧! 年年有餘 🌺.I'm happy, i can be a part of many cultures and languages. My mom told me that my grandparents was originally came from China, when they were young, they moved to Indonesia, stayed here and living in East Java. Then voila! A little girl named 'Fei Phing' was born 👧 you guys can also call me 'Phing', not Ping! Okay 😒.When i was a little kiddo, i learnt Chinese and my whole family speak Chinese language. Sadly, i've forgot all my lesson when i grew up, i can speak Chinese only when i was a little huh 😔 But hey, i said i'm proud to be a part of every culture. I mean, i used to know Chinese Culture, Indonesian Culture, Javanese Culture and Japanese Culture..I have Chinese blood, but i love to say that i'm Indonesian everytime people asking me 'Kok mukanya gitu?' 😒 No baby, i'm Javanese! I was born in Java and I can speak Javanese 'Ngoko' or 'Krama Inggil' very fluently. Kulo saget ngertos Krama Inggil, nyatane tiyang Javanese. Mbenjang kulo dados foto, rikmane gelungan ndamel klambi adat Jowo wae. Mugi tasik pantes nggeh. 🙏.Ok, there's nothing more to say. Happy Chinese New Year! Let's hope the days ahead will bring joy and prosperity for all of us! 😄 ...
#Chinesenewyear
#CNY
#恭喜發財 #恭贺新禧
#imlek
#newyear
#happynewyear
#red
#beauty
#Kawaiimakeup
#fashion
#メイク  
#makeup
#style
#beauty
#kawaii
  #ファッション  #かわいい
#clozetteid
+ View more details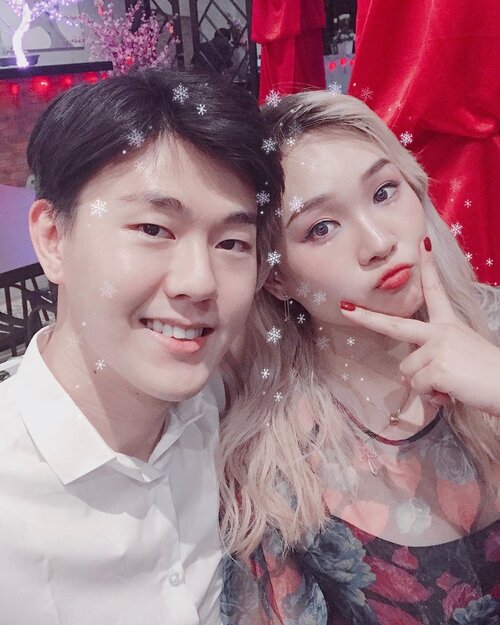 여러분 행복한 설 보내고 계신가요? 첫째는 행복 둘째는 건강! 복많이 받으세요~🧧-Happy Chinese New year guys"Wishing you an even more prosperous year than all the previous years."From. SOHAN COUPLE -
#happychinesenewyear2020
#새해복많이받아라
#newyearselfies
+ View more details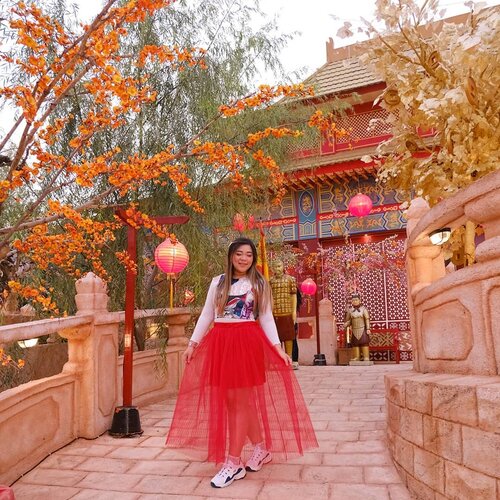 + View more details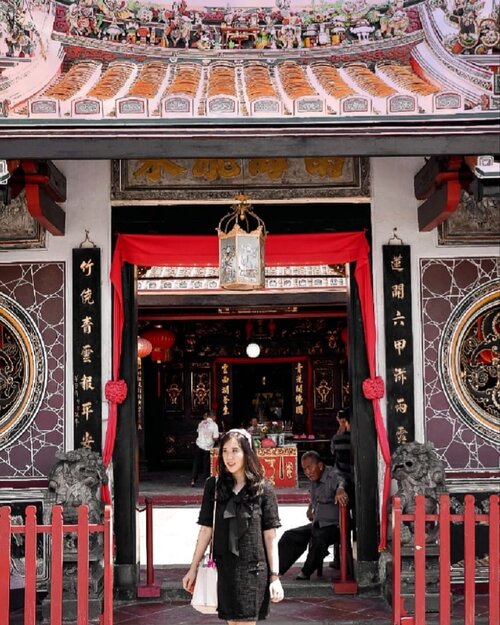 + View more details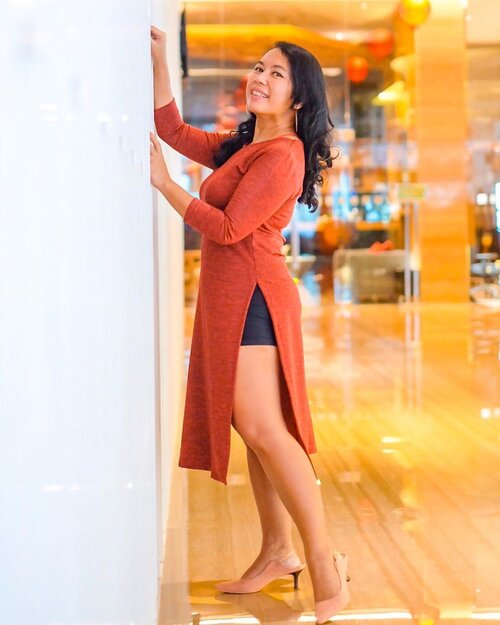 Apa harapanmu di Tahun Tikus Logam ini? Saya sih nggak muluk-muluk, semoga kemakmuran dan kebahagian datang buat kita semua..Rayakan Tahun Baru Imlek 2020 di Botany Restaurant @holidayinnjakartakemayoran bertema "PROSPERITY" dengan sajian menu Oriental tradisional seperti Chinese Roast Pork Belly, Char Siu Pork, Peking Duck, Tim Kerapu ala HK dengan saus bawang putih hingga Braised Sea Cucumber dsb..🧧 Dinner : IDR 428.00,++/orang🗓Friday, 24th January 2020 at 7-9.30 PM📍@ holidayinnjakartakemayoranRSVP 021-295 68 800 atau +62 818 0892 2488.
#Imlek
#CNY2020
#imlek2020
#kulinerjakarta
#dinnerideas
#hoteljakarta
#kemayoran
#chinesenewyear
+ View more details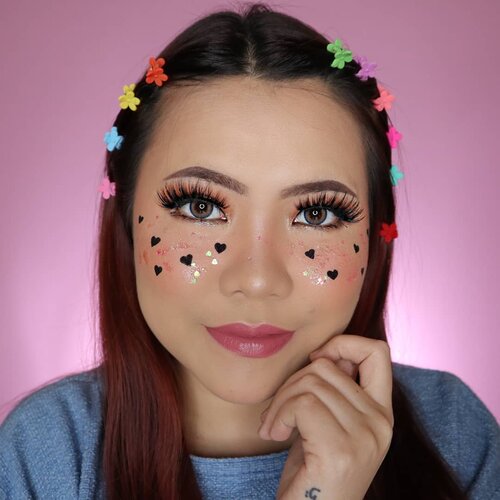 + View more details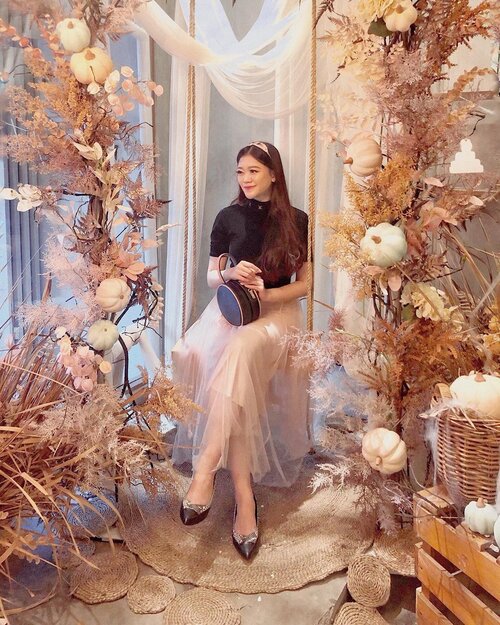 + View more details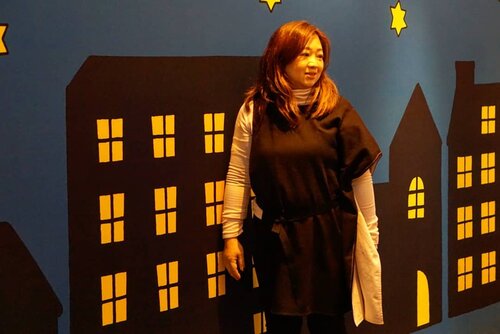 Good night, don't forget to pray for Indonesia. We pray for stability, safety and peace in this country. We pray for our President, and everyone who sits in the government to be wise and acts accordingly. We pray for the police as well as they are protecting the innocents. We pray for rain to wash away all the dirts and pollution, ending the drought and fire where needed.And we close our prayer with blessings for everyone including ourself to do whatever it takes and necessary to help keeping this country safe and more prosper for everyone with equality and fairness. Amin..
#Clozetteid
#photooftheday
#igdaily
#pray
#prayer
#prayforindonesia
#Jakarta
#goodnight
#goodevening

+ View more details

loading ...
Back To Top