loading...
Search
1,791 RESULTS FOR PURPLE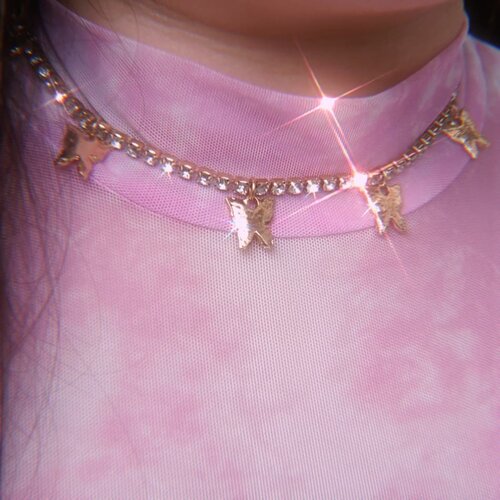 This necklace is super special for me because i really wanted it when i saw it in international online shops (and on some girls in explore) but ofc i am not willing to pay a lot for a costume jewelry - then i spotted this at Shopee!
Granted, the diamentes are not purple/pink (like the one i really wanted) and it costs 22k (i don't usually spend anywhere near 20k for costume jewelries at Shopee 🤣) but scoring something i really want and like for months without having to spend a fortune is something i take pride of!
Btw, have a nice weekend!
#bling
#necklace
#butterflynecklace
#BeauteFemmeCommunity
#SbyBeautyBlogger
#clozetteid
#startwithSBN
#socobeautynetwork
+ View more details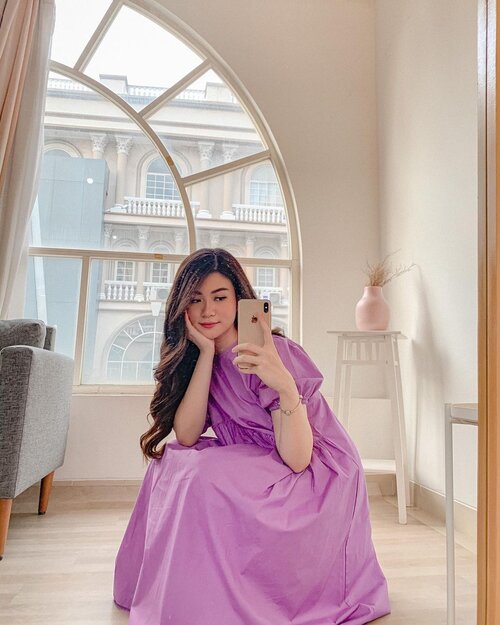 not your babydoll 💜 // look at the extraordinary purple color? 😍 cantik bgtt kann I canttt 🥺👏🏻
And anyway ini tuh masih upcoming new arrivalsnya @chocochipsboutique , tapiiii gatahan pengen share ke kalian nihh! Fix kalian harus pantengin Chocochips sampe minggu depannn, i won't tell you kapan launch nya 🚀
Tp dalam waktu dekat kokk! Collection kali ini bener" sparks joy bgttt 😭💞💞

+ View more details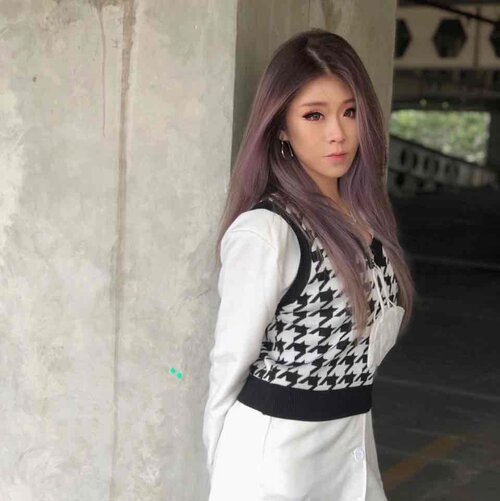 + View more details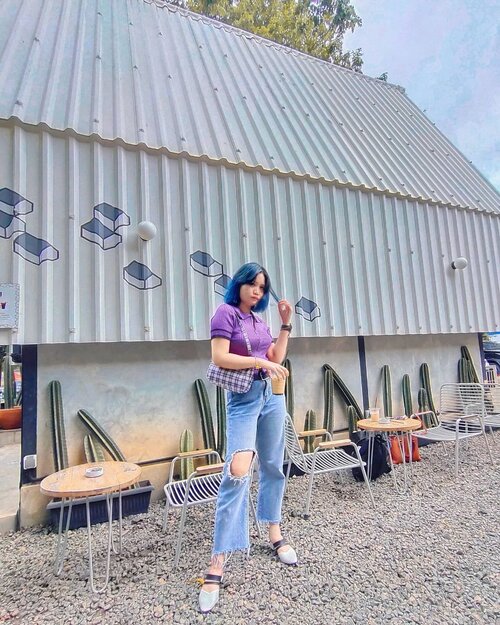 + View more details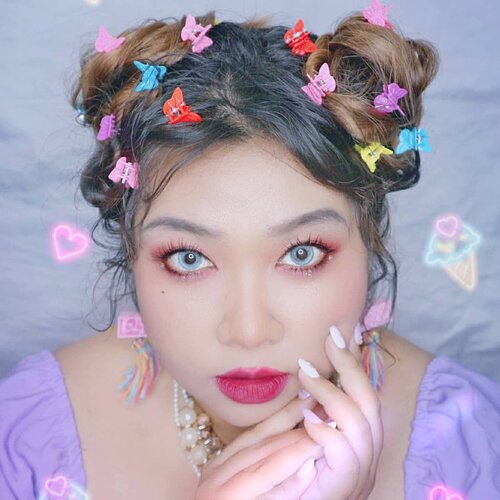 [I'm not Cool]
Yes! Beberapa orang jawab bener ya kemarin 🥺. Makeup ini terinspirasi dr make up look @hyunah_aa I'm not Cool comeback. Sebenernya kombinasi warna eyeshadow Hyuna berubah-ubah di setiap set MV dan foto teaser. Tp aku memilih kombinasi warna kecoklatan di bagian eyelids dan soft purple di under eye area, mirip dengan look yg dia pakai di salah satu foto teaser nya. Termasuk hair do double bun yg penuh butterfly hair clip ini.
Point dari makeup dia selama I'm not Cool comeback adalah Rhinestones, glitter & plum lips. And don't forget her iconic beauty mark! Sayangnya, aku ga tau kenapa kamera aku ga bisa nangkep glitter2 di bawah mata aku. That's why aku include video dr kamera hape di slide terakhir, karena dr situ lebih keliatan glitternya.
Udah jd fans Hyuna sejak sekitar 10 tahun lalu tp jujur mon maap baru sekarang recreate look dia. This looks is so cute, trendy and sexy at the same time. Very fitting to her image. Hope u guys love this makeup look as much as I do! Anyways who's your favorite girl idols??
#makeup
#makeuplooks
#koreanmakeup
#hyunaimnotcool
#hyuna
#hyunamakeup
#cute
#redhacsmakeup
#Clozetteid
#clozetteootd
#curvygirl
#plussize
#bodypositive
#celebratemysize
#ootdindonesia
#ootdindo
#curvywomanindo
#influencersurabaya
#beautyhasnosize
#missbbwindonesia
+ View more details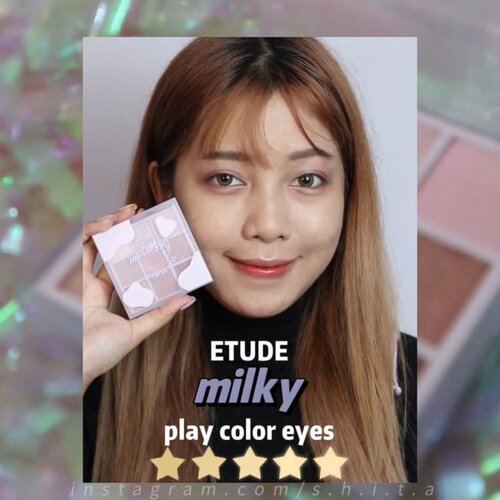 + View more details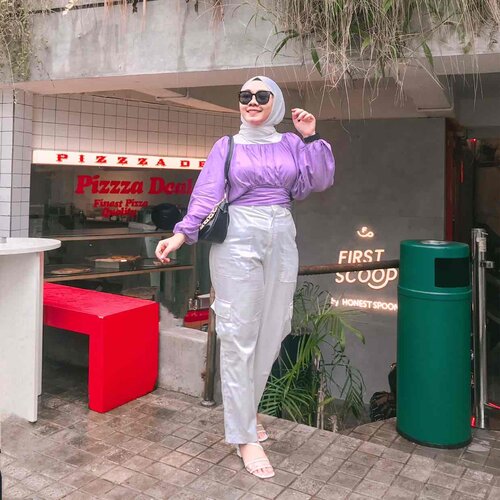 Purple in White💜🤍

+ View more details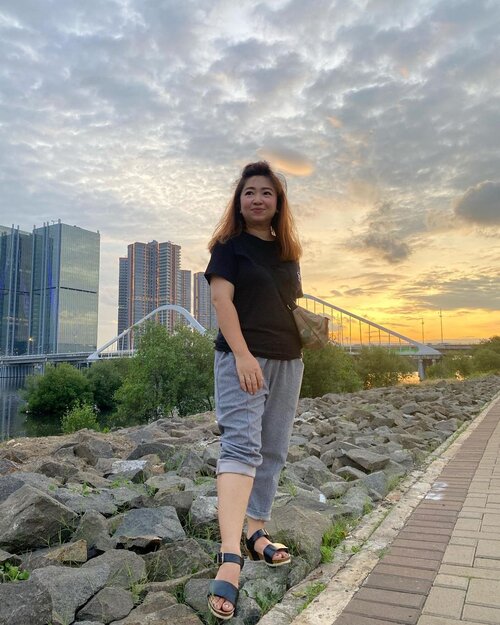 + View more details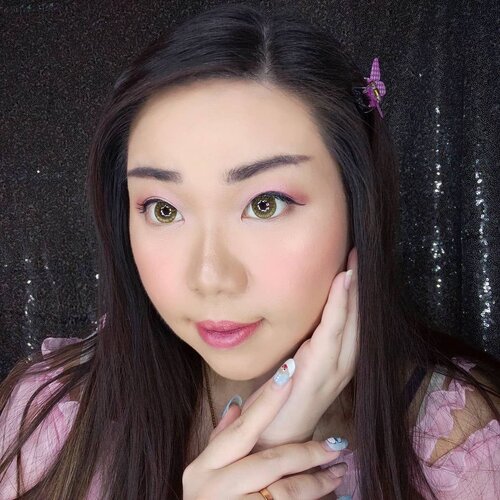 Karena hampir di semua foto close up selalu ada yang komen soal softlens (dan karena aq bosen jd engga pernah aku jawab lagi 🤣🙏) dan ini soflens baru sebelum mulai pada nanya lagi aku kasih tau dulu ini @x2softlensofficial Bio Four shade Chocolate Mousse.
Untuk saat ini X2 Bio Four ini adalah softlens favorite aku, dia nyaman banget, diameternya gede bikin mata auto bulet dan warna-warnanya cakep berat.
Sebelum Chocolate Mousse ini aku sering pake yang Purple Extravaganza dan itu cakep+unik banget! Aku juga punya yg Green Mango, jd di wishlist aku sekarang pengen cobain yg Grey Diamond juga!
Kagak endorse2an ini, emang di kirimin tapi bukan yang disuruh post atau review tapi aku emang suka BANGET dan skalian kasih rekomendasi ke kalian karena banyak banget yang suka nanya soal softlens2 aku 🙈🙈🙈. Recommended yah tp besok2 kalo ada yang nanya lagi aq ga mau jawab, orgnya paling anti di tanya berkali2 🤣.
PS : ini looknya aq buat untuk One Brand Tutorial... Yang akan tayang taon depan! Wkwkwk. Ada yg bisa tebak brand makeupnya?
#reviewwithMindy
#contactlens
#x2biofour
#makeuplooks
#beautefemmecommunity
#clozetteid
#startwithSBN
#socobeautynetwork
#sbybeautyblogger
#makeup
+ View more details

loading ...
Back To Top