loading...
Search
82 RESULTS FOR RECYCLED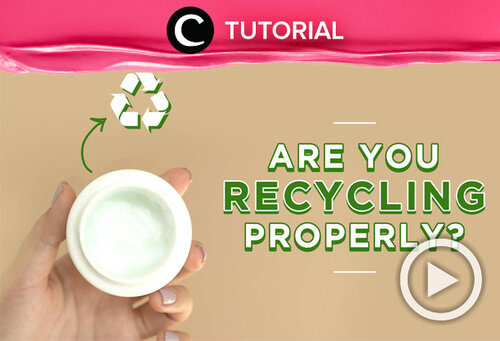 Sudah me-recycle beauty product-mu dengan tepat? Intip caranya di:
https://bit.ly/3sP8Lz0
. Video ini di-share kembali oleh Clozetter @kyriaa. Lihat juga tutorial lainnya di Tutorial Section.

+ View more details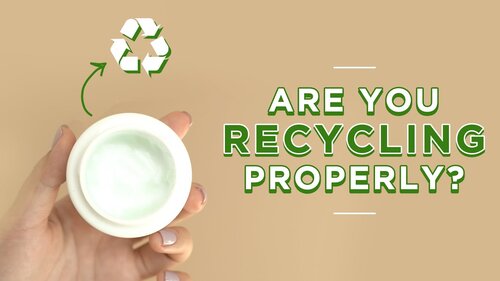 ♻️HOW DO I RECYCLE MY BEAUTY PRODUCTS? • Tips for Recycling & Creating a More Sustainable Routine - YouTube
+ View more details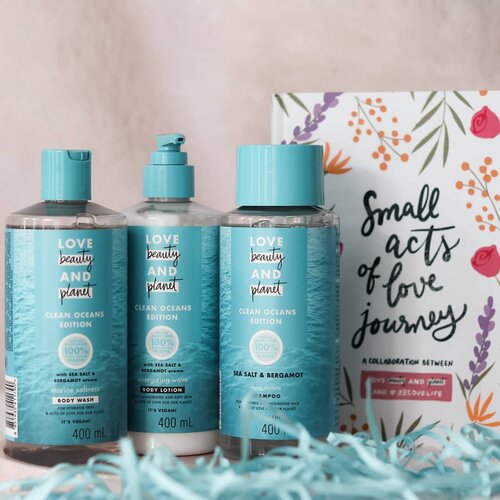 Clean Oceans Edition Sea Salt & Bergamot adalah varian body care @lovebeautyandplanet_id yg pertama kali gue coba.
Kandungan utamanya yaitu Balinesse Sea Salt, yang kaya Mineral, Organic Coconut Oil yang bagus untuk merawat rambut dan kulit , dan wangi Bergamot juga bikin segar loh.
What i love about LBP
- 100 % Vegan
- Ethically Sourced Fragrance
- 100% Recyclable Pack
- No Dyes (tanpa Pewarna)
- No Paraben
- No Silicones
- Organic
- Sustainable Sourced
- Guilt and Cruelty Free
That's why gue jatuh cinta dan memilih produk @lovebeautyandplanet_id untuk face and body care sehari hari. Karena dari
#SmallActsofLove
gue udah bisa membantu menjaga dan mecintai planet ini.
✨Nourished hair, glowing skin & a little ❤️ to the planet✨
.
.
.
#clozetteid
#bodycare
#lovebeautyplanetid
#LBPLovers
#FaceTheNaturalYou

+ View more details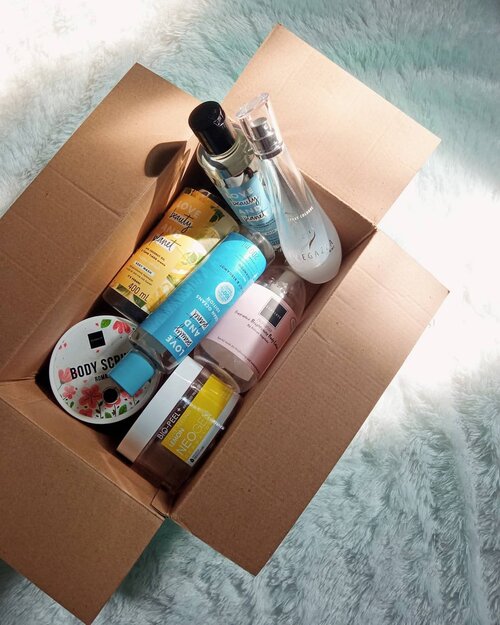 Salah satu postingan favoritku adalah
#ProductEmpties
karena bisa bikin semangat sekaligus reminder untuk pake produk apapun sampe habis dan belajar untuk lebih bijak mengelola sampah kemasannya.
Yups, kemasan produknya bisa dipilah, cuci bersih, potong jadi dua bagian, kemudian kirim ke penyedia jasa pengelolaan sampah. Untuk beberapa brand yang udah punya program recycle bisa dikembaliin kemasan kosongnya trus dapet poin, hehe. Atau kalo ada kemasan yang bisa dipake ulang tentunya bisa dipake ulang di rumah sih ya.
Daripada dibuang sembarangan malah bisa disalahgunakan sama pihak yang nggak bertanggung jawab atau justru bisa menambah masalah lingkungan. Seenggaknya karena belum bisa melakukan hal-hal yang lebih besar, jadi dimulai dengan melakukan hal-hal kecil seperti ini. Akupun masih terus belajar sih.
Btw, ini dia
#ProductEmpties
yang aku habiskan di bulan Desember kemarin. Pake produk-produk ini sekitar 3-4 bulan dan habis semua. Yeayyy...
1. @neogendermalogy.id Bio-Peel+ Gauze Peeling Lemon
2. @lovebeautyandplanet_id Sea Salt & Bergamot Shampoo
3. @lovebeautyandplanet_id Coconut Water & Mimosa Flower Body Wash
4. @lovebeautyandplanet_id Coconut Oil & Ylang Ylang Body Wash
5. @scarlett_whitening Romansa Body Scrub
6. @scarlett_whitening Romansa Body Lotion
7. @regazzaid Femme Glow Spray Cologne
#clozetteid
#beauty
#blogger
#lifestyleblogger
#mantrianarani

+ View more details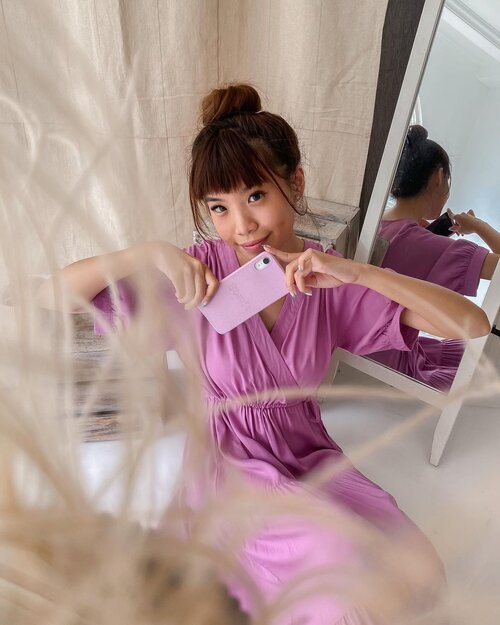 + View more details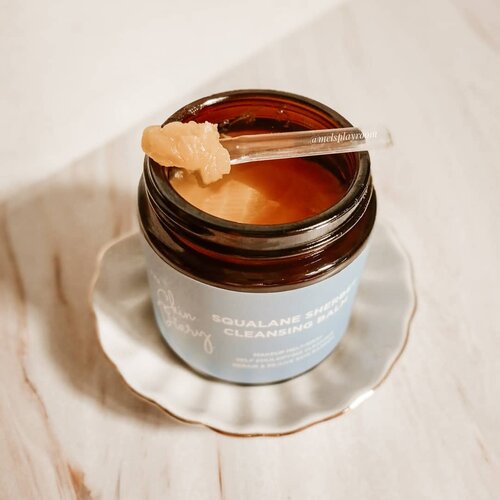 ✨ 𝐓𝐡𝐞 𝐒𝐤𝐢𝐧 𝐃𝐢𝐚𝐫𝐲 𝐒𝐪𝐮𝐚𝐥𝐚𝐧𝐞 𝐒𝐡𝐞𝐫𝐛𝐞𝐭 𝐂𝐥𝐞𝐚𝐧𝐬𝐢𝐧𝐠 𝐁𝐚𝐥𝐦 ✨➖ Another noteworthy local cleansing balm that you may curious to try.⭐ 𝐈𝐧𝐠𝐫𝐞𝐝𝐢𝐞𝐧𝐭𝐬Sunflower oilSqualaneJojoba oilGrapefruit oilSeabuckthorn extractVitamin E💧𝐓𝐞𝐱𝐭𝐮𝐫𝐞 & 𝐀𝐫𝐨𝐦𝐚Sherbet like balm, easy to scoop and when emulsified with water, the texture will melt into milky water.The aroma has a subtle citrus mix with the plant oils that come along in the ingredient list. It doesn't contain artifical fragrance.👍 𝐋𝐢𝐤𝐞𝐬This balm is easy to use and remove the dirt effectively. After rinsing, my face felt a bit slippy but moist enough, thanks to the squalane. The slippiness will soon gone away after I use the second cleanser though.The jar is made by amber glass, so make sure to put and store it carefully. On the positive side, it can be recycled or reused to support less plastic movement.No artificial fragrance is another good point for those who have sensitivity with it. 👎 𝐃𝐢𝐬𝐥𝐢𝐤𝐞𝐬Spatula provided but can not be stored inside the jar.❗Check my HL story for spatula storage hack so it can be attached with the jar.⚠️ 𝐂𝐚𝐮𝐭𝐢𝐨𝐧For those with malassezia (fungal acne) prone should be cautious when using this product.🗒️ 𝐎𝐭𝐡𝐞𝐫 𝐈𝐧𝐟𝐨𝐫𝐦𝐚𝐭𝐢𝐨𝐧𝐬🏷️ 199k ($$)🧴 90gr / 3.17oz⏳ 12M🐰 Cruelty free♻️ Recycleable🤰🤱 Friendly
#melsplayroom
#cleansingbalm
#theskindiaryid
#skincarelokal
#localskincare
#texturetuesday
Komen juga ya kalian suka sistem caption regiew gini ga? Atau prefer review di dalam foto?
+ View more details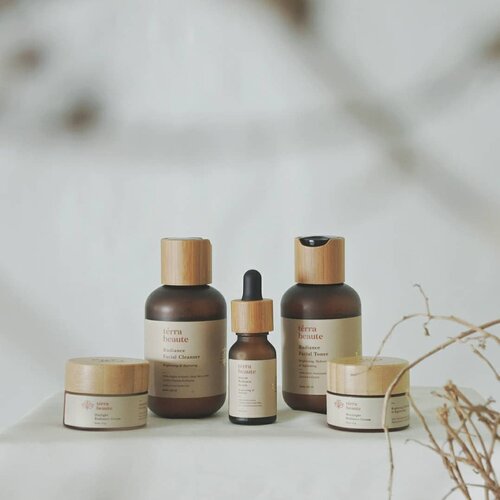 Kalian pecinta skincare lokal yang juga concern dengan lingkungan? @terrabeaute_ adalah pilihan yang cocok buat kamu!
Jadi packaging yang aesthetic ini bukan sekedar cakep aja tapi juga eco-friendly. Botolnya recyclable dan tutupnya terbuat dari bambu asli.
Oh iya, yang aku coba ini Radiance Package ya. Isinya ada 5 yaitu Radiance Facial Cleanser, Radiance Facial Toner, Aurum Serum, Daylight Radiance Cream, dan Moonlight Radiance Cream.
Semua teksturnya ringan dan nggak lenget. Aku suka banget soalnya emang aku suka produk yang ringan dan cepat menyerap.
Cleansernya bebas SLS, tonernya mengandung AHA yang gentle, krim malamnya include retinol & krim paginya sudah dilengkapi UVA UVB filter.
Sebenernya produk ini masih mengandung artificial fragrance, tapi wanginya tuh unik! Ada notes earthy & woody jadi sesuai sama konsepnya.
Review selengkapnya aku tulis nanti di blog ya gengs!
#NurturingSincereBeauty
#TerraBeaute
#localskincare
#localpride
#vsco
#clozetteid
#JakartaBeautyBlogger
#JBBxTerraBeaute
#beautyblogger
#beautyenthusiast
#skincareblogger
#skincareenthusiast

+ View more details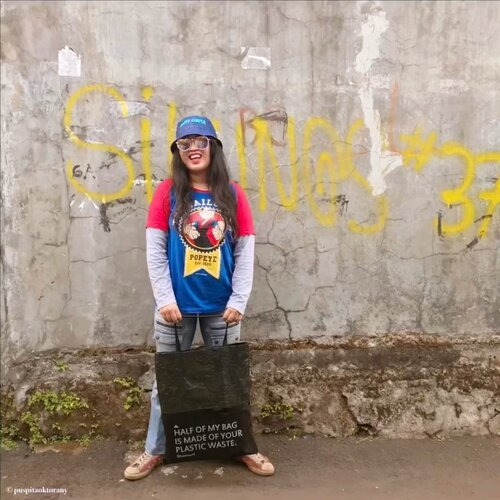 Yeah, this tote is too cool to handle 😎 But what if I told you that my bag are from plastic waste, could you believe it ? In the fact, yes, this is made from waste plastic. Upper material are Plastic recycle & drill fabric for the rest.This is Kreskros campaign tote bag. Half of this tote is made from our plastic waste. And on the other half written "HALF OF MY BAG IS MADE OF YOUR PLASTIC WASTE". A reminder for me, you, and people who read it. 👆🏻you wil found and read this when you open the packaging. It turn out that Kreskros collaborates with lindungihutan.com for this tote bag. By buying every one of these tote bags, you are planting 10 trees on our earth.Anyway, I have this tote bag as a gift from the fourth session zoom class by @mamaanakmakinseru by @travelokaxperience with @bhinnekacom & @kreskros.id last august with theme "enterpreneurship for mompreneur". Sure we learn a lot. Thank you for the gift.
#mamaanakmakinseru
#mamaanakmakinserucommunity
by
#travelokaxperience
#enterpreneurshipformompreneur
#enterprenuership
#kreskros
#kreskrostotebag
#kreskrosplasticycle
#lovely_phuss
#lemontree
#yellowlemontree
#clozetteid
Song by @fools.garden.official
#FoolsGarden
#foolsgardenlemontree
#화창한화요일帕蒂亚纳哈 #зловмисникизакололи

+ View more details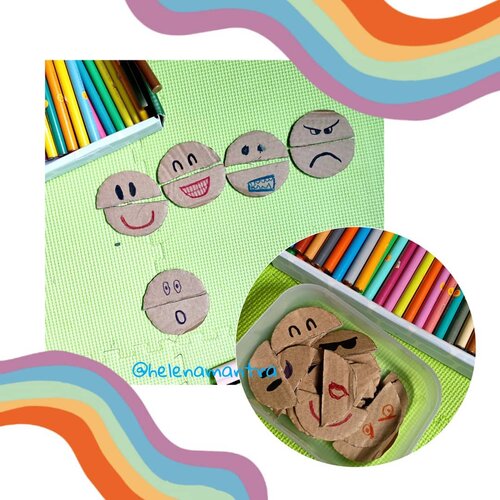 + View more details

loading ...
Back To Top