loading...
Search
5,792 RESULTS FOR RED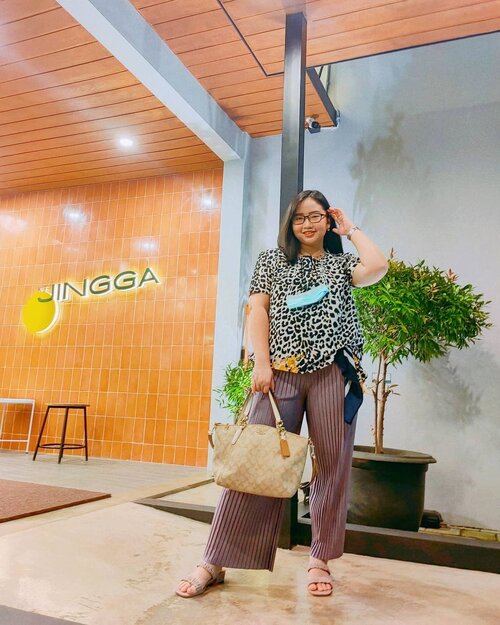 𝕮𝖆𝖋𝖊 𝖉𝖎 𝖉𝖆𝖊𝖗𝖆𝖍 𝕻𝖊𝖉𝖚𝖗𝖚𝖓𝖌𝖆𝖓, 𝕾𝖊𝖒𝖆𝖗𝖆𝖓𝖌.. 𝕮𝖍𝖊𝖈𝖐!! 🍽️
.
Oii.. Oii.. Sueneng poll pas tahu ada cafe di daerah Pedurungan yg deket rumah maupun dari kantor, ditambah lagi tempatnya cozy & bisa banget buat kita yg suka nongkrong 👍 .
Taraaa.. Mau nongki cantik? Ya @ke.jingga aja. Menu di cafe ini sangat bervariasi dengan harga yang terjangkau, yg pasti Worth to try! Kalau aku lihat² review, coffee nya juga enak tapi pas aku kesini udah agak malam jadi ga sempet nyobain kopi, maybe next time ya 😍 .
So, this is it! Yang aku order di @ke.jingga adalaahh:
🧆 Rosemary Pan Fry Dory (⭐4)
🍝 Spaghetti Carbonara (⭐3,5)
as always beli menu ini dimanapun dan kapanpun kalo bareng dia @victcip
🍷Ice Red Velvet (⭐3)
Review lengkap menu pesanan ku bisa langsung cek pict diatas ya ❤️ .
Yg penasaran mau cobain juga langsung aja deh ke @ke.jingga dan rasakan sendiri kenikmatan nya. Apalagi khususnya buat warga daerah Pedurungan, ada cafe yg hits nih! 🤤 .
.
#AforAlinda
#Alindaaa29
#Alinda
@clozetteid
#ClozetteID
@ke.jingga
#restosemarang
#cafesemarang
#kulinersemarang
#makanansemarang
#semarangfood
#semarang
#dirumahaja
#jalani_nikmati_syukuri
#rezekigakketuker
#blessedyear
#VloggerSemarang
#BloggerSemarang

+ View more details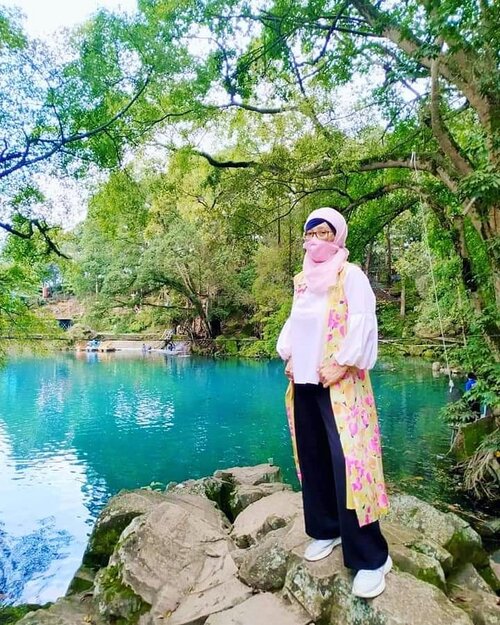 ✨🥰🌟😍💦🥰💐✨💦🌷🎙️🎶🎵🎧✨💦I can show you the worldShining, shimmering, splendidTell me, princess, now when didYou last let your heart decide?I can open your eyesTake you wonder by wonderOver, sideways and underOn a magic carpet rideA whole new worldA new fantastic point of viewNo one to tell us, "No"Or where to goOr say we're only dreamingA whole new worldA dazzling place I never knewBut when I'm way up hereIt's crystal clearThat now I'm in a whole new world with you(Now I'm in a whole new world with you)Unbelievable sightsIndescribable feelingSoaring, tumbling, freewheelingThrough an endless diamond skyA whole new world (don't you dare close your eyes)A hundred thousand things to see (hold your breath, it gets better)I'm like a shooting star, I've come so farI can't go back to where I used to beA whole new worldWith new horizons to pursueI'll chase them anywhereThere's time to spareLet me share this whole new world with youA whole new world (a whole new world)A new fantastic point of viewNo one to tell us, "No"Or where to goOr say we're only dreamingA whole new world (every turn, a surprise)With new horizons to pursue (every moment, red-letter)I'll chase them anywhere, there's time to spareAnd then we're home (there's time to spare)Let me share this whole new world with youA whole new world (a whole new world)That's where we'll be (that's where we'll be)A thrilling chase (a wondrous place)For you and me(🎙️🎶✨ A Whole New World, Sountrack Aladdin Movie 🎬🍿 )✨💦💐🎶🥰💞💖📍 Telaga Biru CiceremKuningan 💦 Jawa Barat 🇮🇩22 Maret 2021
#balqis57travel
#clozetteid
#happiness
+ View more details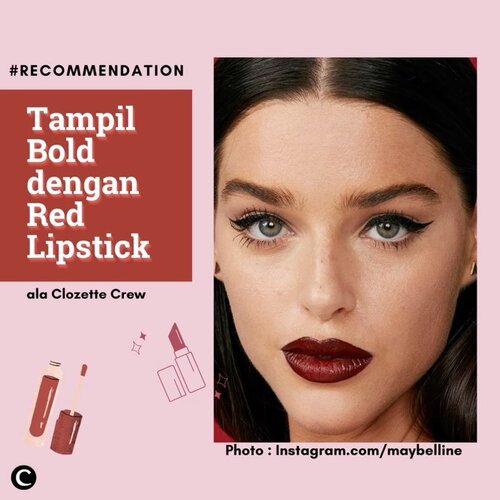 Red lips never go out of style karena warna ini akan membuat penampilan lebih elegan dan stunning, apalagi jika digunakan untuk event malam hari. 💄 Berikut rekomendasi red lipstick dari Clozette Crew untuk kamu yang ingin tampil bold. Simak videonya, ya!📷 @maccosmetics @maybelline @shuuemura @blpbeauty @rollover.reaction
#ClozetteID
#ClozetteIDVideo
#ClozetteXCoolJapan
#ClozetteIDCoolJapan
#redlipstick

+ View more details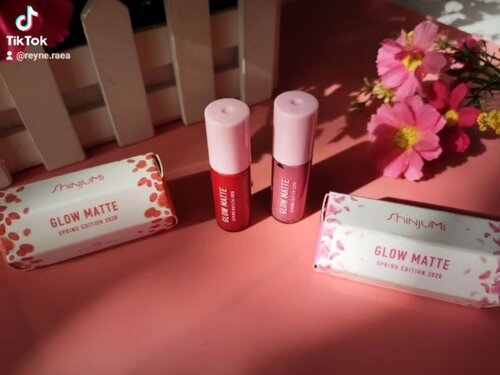 Shinjumi Glow Matte Red Tulip and Pink Azalea ❤️Penasaran banget dong ama brand kecantikan yang namanya perpaduan dari bahasa Korea dan Jepang.Shin - PearlMi -
[email protected]
yang awalnya terkenal dengan produk kecantikan kulit dan suplemen kecantikan, juga merilis lip cream dengan tekstur glow dan hasil finish yang matte.That's why dinamakan Glow Matte ya.Glow Matte diciptakan dengan tema 'Pesta bunga musim semi'.Yaitu, saat musim berganti, begitu pula seorang wanita. Dan Glow matte mengandung kelopak bunga dan vitamin untuk melembabkan bibir kering dengan sedikit aroma bunga.Memberikan tampilan yang elegan dan anggun dengan satu sapuan. Saya nyobain 2 shade, yang warnanya lebih berani (seperti biasah, saya pecinta lipen dengan shade kinclong😅)Bagaimana review nya?Sila intip di post terbaru saya
https://www.beautybyrey.my.id/2021/04/review-shinjumi-glow-matte.htmlLink
aktif di bio yaaa...Ada yang udah pernah nyobain?
#shinjumi
#shinjumiindonesia
#shinjumiglowmatte
#ClozetteID
#BeautyByRey
#BeautyBlog
#Lipcream
#reviewlipcream
+ View more details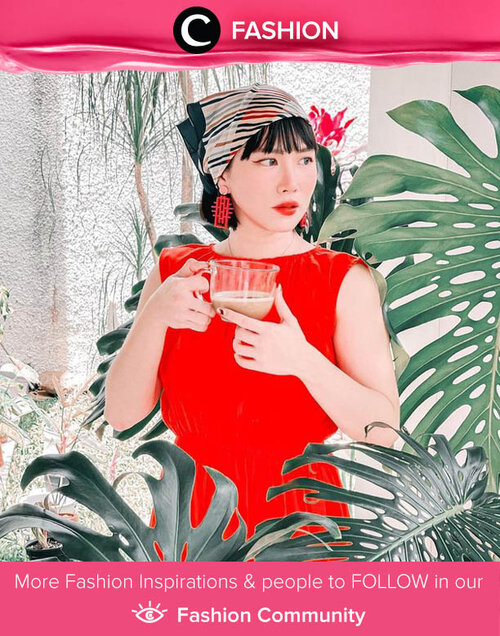 In the mood for some eye-catching outfit? Steal Clozette Ambassador @bebelicious style with bright red dress, matching earrings, and a lovely bandana. We love powerful outift pairing! Simak Fashion Update ala clozetters lainnya hari ini di Fashion Community. Yuk, share outfit favorit kamu bersama Clozette.

+ View more details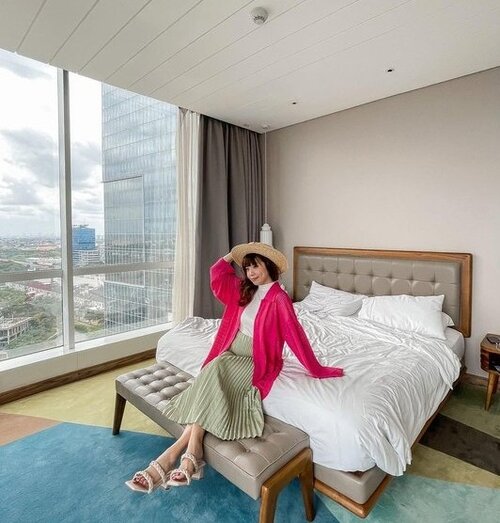 ...
Reddoorz, sebagai platform multi-brand perhotelan dan akomodasi terbesar di Asia Tenggara. Membagikan tips travelling yang aman dan nyaman di masa pandemi. Simak juga artikel menarik lainnya di Article Section pada Clozette App.

+ View more details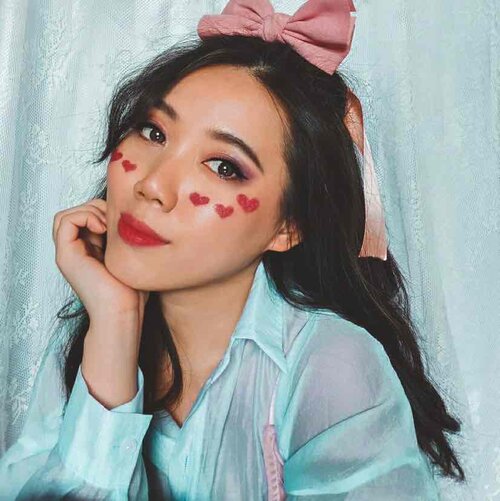 + View more details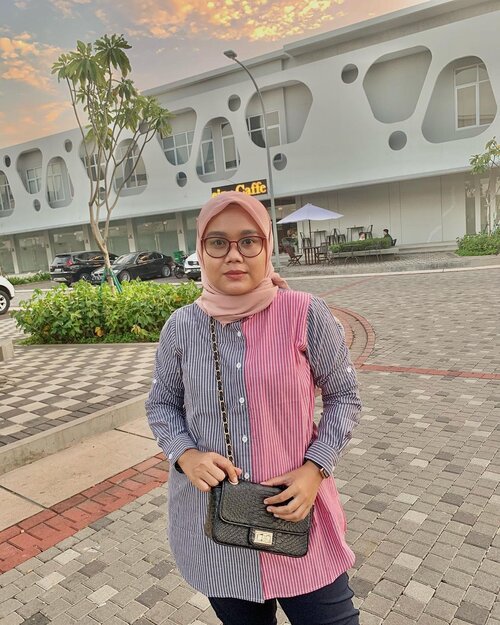 + View more details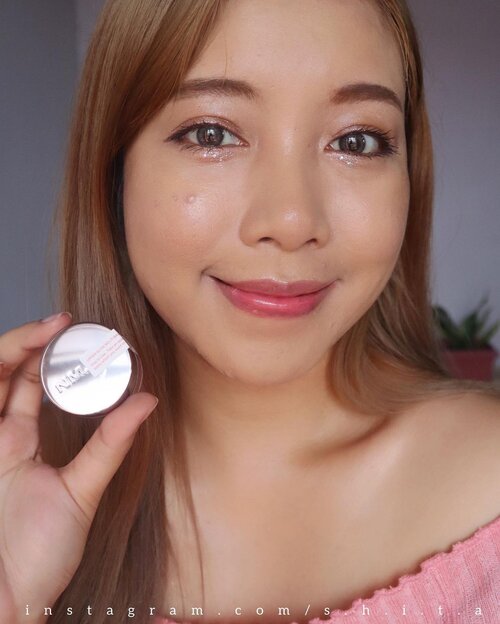 ✨𝙉𝙖𝙢𝙞𝙣𝙜 𝘽𝙤𝙡𝙙 𝙉𝙖𝙩𝙪𝙧𝙖𝙡 𝙆𝙞𝙩 ✨ ✨NAMING. Touch-up Lash Maker
#Fixer
and
#Black2
mascara ini aplikatornya slim jadi enak banget dipakai. Untuk yang
#Fixer
dia transparan dan berfungsi untuk menguatkan bulu mata kita. Sedangkan untuk yang
#Black
dia berwarna hitam dan dapat memberikan volume pada bulu mata. Kombinasi 2 mascara ini bikin bulu mata lebih lentik, bervolume dan kuat. Ga ada acara smudging dan clumpy deh!✨NAMING. Upper Glow Multi Balm
#NotRedProduk
ini unik banget karena ini balm yang teksturnya agak bouncy jelly yang dapat melts disuhu tubuh kita. Multi balm ini bisa digunakan dimana aja seperti mata, bibir, tulang selangka, dan pipi agar bikin tampilan jadi dewy skin gitu~ pokoknya kalian pecinta glowy glass dewy skin harusnya sih suka sama produk ini!✨NAMING. Sheer Tinted Lip BalmTinted Lip Balm ini ada 2 warna yautu yang pertama
#PKB01
yaitu warna beige pink. Lalu warna
#RDG01
adalah burgundy wine. Aku pribadi suka warna yang RDG01 karena lebih cocok dengan skintone aku. Lip balm ini sheer, bikin lembab bibir tanpa rasa tebal gitu.
#Whatsyourname
#NAMING
#Kbeauty
#Shopee
#Makeuptutorial
#boldnature

+ View more details

loading ...
Back To Top