loading...
Search
236 RESULTS FOR REFLECTION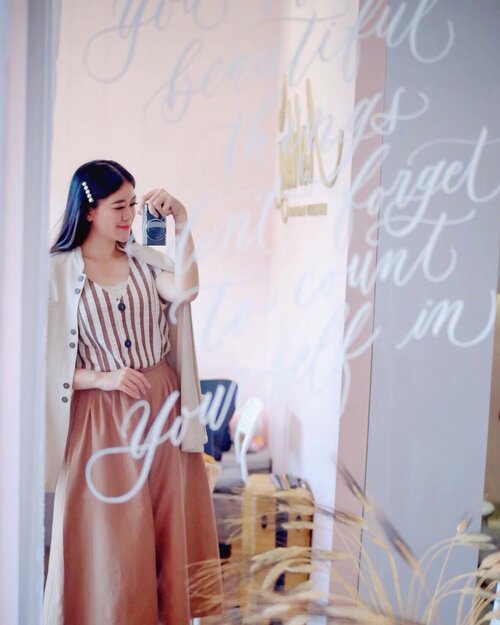 It's not about your reflection, it's what you see beyond it 👀 The journey into self-love and self-acceptance must begin with self-examination. And here's 10 pieces of life advice that I learned and always remind myself :🍃 Always be the best person you can be🍃 Be kind even when you're tired🍃 Be understanding even when you're angry🍃 Do more than you're asked, and don't ask for anything in return. Don't silently expect anything either.🍃 Listen when someone talks, and really listen too, stop just thinking of how you'll reply🍃 Tell people that you love them and that you appreciate them🍃 When you mess up, make up for it in the next moment or minute or day. Smile, and be kind to yourself🍃 Stop thinking too much, it's alright not to know the answers. They will come to you when you least expect it🍃 Time heals almost everything, give it time🍃 And last but not least, no one is in charge if your happiness, expect yourselfBe the energy you want to attract. Let this be a reminder to take the time to practice some self-reflection. If you want to live in a world surrounded by positivity, it starts with you 💗......
#sharingiscaring
#encouragement
#motivational
#selfreflection
#positiveaffirmations
#spreadpositivity
#positivevibes
#spreadlove
#outfitoftheday
#ootd
#styleblogger
#fashionistas
#elegant
#beautyenthusiast
#fashion
#beauty
#makeup
#clozetteid
#ulzzang
#fashiongram
#beautyinfluencer
#asianblogger
#인스타패션 #얼스타그램 #패션스타그램 #셀스타그램 #팔로우 #오오티디 #패션

+ View more details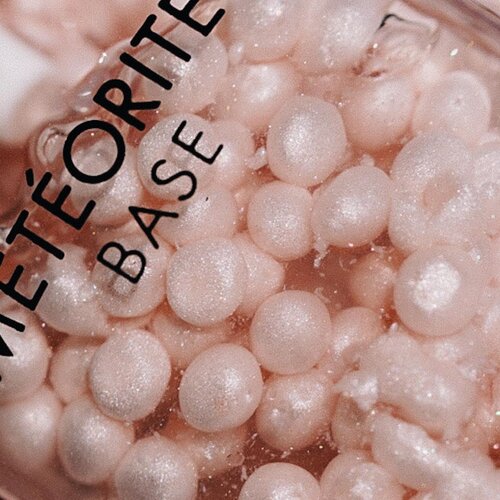 + View more details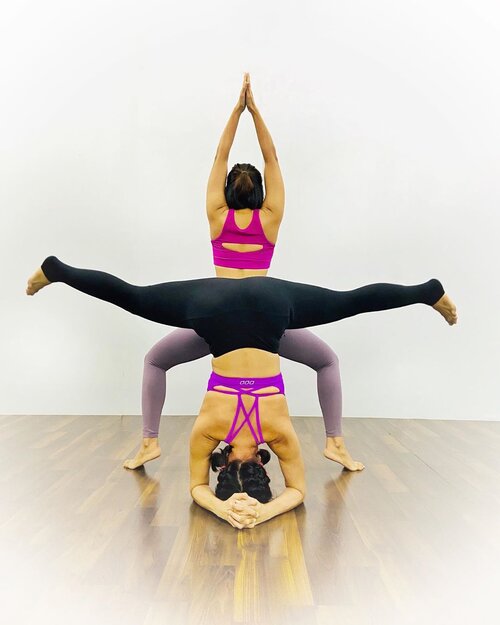 Kemarin ditanya sama @dimassaputral apa yg berubah sih setelah rajin olahraga?
1. Yang jelas ga gampang sakit badannya dan secara fisik juga merasa bugar & berenergi. Wajah rasanya lebih fresh dan teman-teman disekelilingku juga bilang sekarang lebih fit. Yang jadi bonus adalah baju dan celana yg dulu kesempitan sekarang jadi pada muat dong 😂🤣
2. Secara pikiran lebih fokus mengerjakan sesuatu dibanding sebelumnya. Cara berpikir juga berubah , dulu banyak sekali pikiran negatif sekarang berpikir lebih positif. Jiwa juga lebih tenang, dulu apa apa dibawa pusing & harus cepat melakukan segala hal sekarang bisa 'take a break ' untuk mikirin apa yg harus dilakukan.
Itulah kenapa aku selalu suka sharing soal health ke kalian lewat
#behealthywithmelgib
semoga kalian ketularan sehat, bugar & punya pikiran & jiwa yg bahagia selalu juga ya. Bravo buat teman-teman instruktur & health influencer yg selalu kasih dorongan buat kita supaya sehat selalu ❤️❤️
Teman -teman sharing dong ada perubahan ga dikalian waktu mulai rajin berolahraga? I wanna hear your journey too 😁✌🏼
#clozetteid
#yogawithfriends
#yoga
#bestfriends
#yogapose
#healthylifestyle
#healthinfo
#healthinspiration
#healthinfluencer
#instructor
#happymindhappysoul
#happybody
#reflection
#progress
#journeytohealth

+ View more details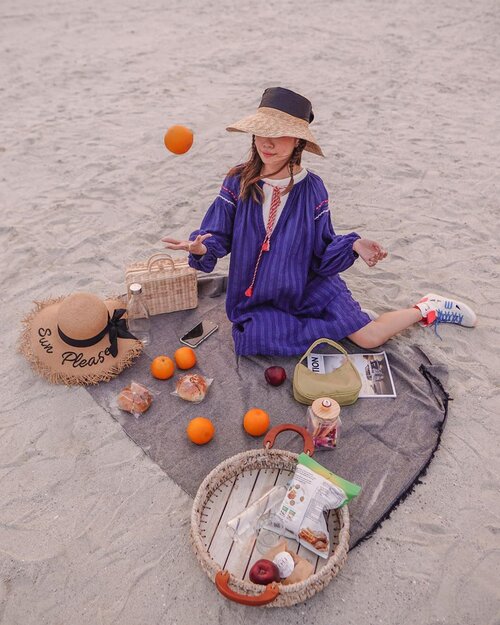 + View more details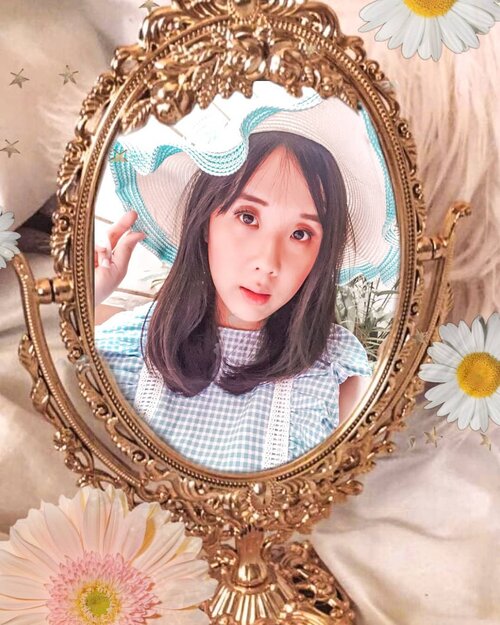 HOW DO U REFLECT YOURSELF?
What do you see on the mirror? A perfect person? Gw mau share kalo di luar negeri, netizen2 tuh minim. Foto influencer mereka diedit jelek pun, tetap disemangatin loh! Kalo di sini udah lgsg dishare, dipublikasikan kejelekannya, dikomentarin pedes bgt 😭
Kalo kalian punya energi dan waktu utk kepoin dan bergosip untuk hal2 yg menurut gw bukan urusan kalian, bukan ranahnya kalian, mending belajar utk alihin energi kalian ke hal2 positif. Udah pandemi gini, sama2 susah kenapa ga saling bantu?
If you are perfect, I don't mind you judge people. But if you are not, then stop!
Gw aja ngerasa 24 jam ga cukup buat ngerjain ini itu, apalagi gossip ya, eh ini makin banyak yg menjadi2.
Udah 2020, udah harus berubah jadi lebih baik yuk ❤ We always do some mistakes everyday, so don't judge others. They have their own lives! Please be more positive 😊 Happy Friday all ❤
.
.
#mirrorchallenge
#selfie
#selfreflecting
#photoedit
#magicmirror
#positivethought
#positivemind

+ View more details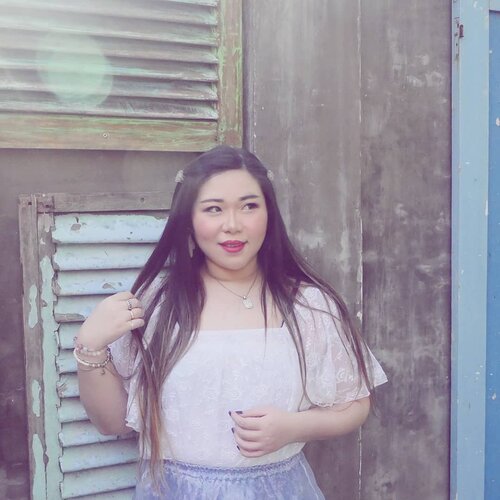 + View more details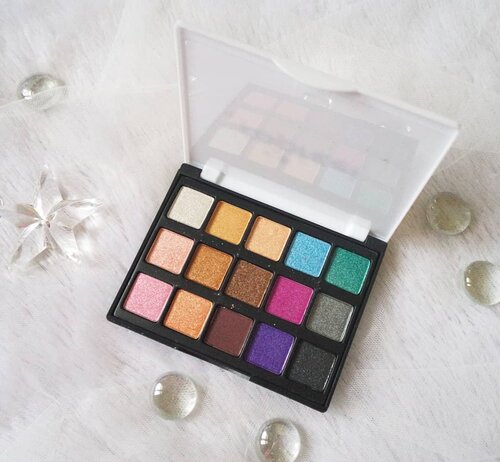 Bought this because so many people were saying that it's bad 🤣, am i weird or what - but i just want to check this brand out because i am challenged to see if i can come up with decent eye makeup with super cheap eyeshadow palette as i totally believe your skill is more important than your tools.
This tiny little eyeshadow palette (it's literally called Popfeel Mini 15 Colors Eyeshadow, i was just not paying attention 🤣. I know people says it's small but i was still surprised at how smol it is when it arrived) totally exceeded my expectation though! All shades are shimmery but one so if you are looking for more matte eyeshadows, this is not for you.
Packaging wise, it reflects its super low price point, made of light plastic material makes it look and feels like children's makeup but the eyeshadow's formula's not kids makeup quality. It's not chalky (fallout is surprisingly pretty minimal), pigmented, easy to blend and has shades that you can wear on a daily basis, more formal outings and even more colorful, experimental looks. It's weirdly a lot more pigmented on the lids using brushes than if you swatch it with your fingers (that's why the arm swatches' not so pigmented), it has a weird creaminess that makes it feels a bit wet if you use your fingers, it also makes the eyeshadow clump and chunks so always use brushes.
Although i am not endorsing or recommending it as it is not BPOM certified yet (and i'm cautious with cheap Chinese brands), you can see details of the manufacturer, ingredient list etc clearly stated in the outer box, i personally think this type of brands are still 10x better than replica or fake makeup.
Will share more next!
#reviewwithMindy
#BeauteFemmeCommunity
#popfeel
#popfeeleyeshadow
#eyeshadowpalette
#popfeelreview
#colorfuleyeshadow
#chinesemakeup
#eyeshadow
#cheapeyeshadowpalette
#eyeshadowpalettereview
#clozetteid
#sbybeautyblogger
#beautynesiamember
#bloggerceria
#beautysocietyid
#bloggerperempuan
#bbloggerid
#indonesianfemalebloggers
#review
#ilovemakeup
#colorfullife
#shimmer
#influencer
#beautyinfluencer
#SURABAYABEAUTYBLOGGER
#itsbeautycommunity
#makeup
#makeupaddict
#makeupjunkie
+ View more details
+ View more details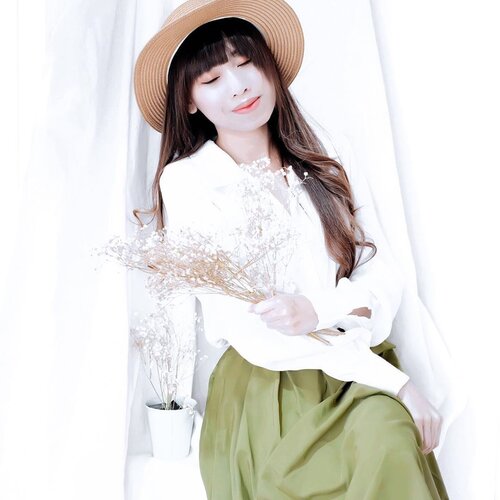 + View more details

loading ...
Back To Top