loading...
Search
614 RESULTS FOR REMINDERS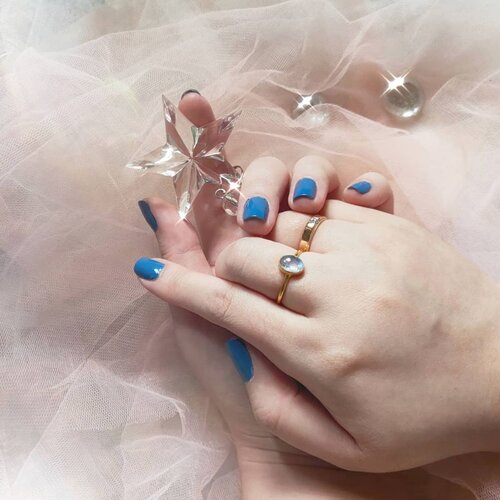 - Moonstone cultivates compassion and empathy. It helps us to tap into our intuition and enhances psychic abilities and clairvoyance. The creative and intuitive power of feminine energy is activated by the moonstone. The serene and tranquil energy of the moonstone also invites creativity, healing and motherly protection. -As much as i love my diamonds, i was traumatized by losing a few (both just the diamond or the entire ring) along the way and i just cannot deal with that 😥. Plus various kinds of gem stones and their beautiful powers and philosophy speaks to me so i truly love gemstones and prefer to collect and wear them for everyday life (i prefer to wear my diamonds on special days only as i am clumsy/forgetful and the only jewelry i wear even to sleep and shower is my wedding/couple ring).This is my first moonstone ring and my newest jewelry (that is not entirely costume), it's a Valentine's Day gift from me for me. I wear it so whenever i look af it, i am reminded of how strong - how much stronger i am than i ever know. How i am worthy and i am loved. How, at the end of the day, it is i who has to love myself first, the hardest and the best - because the one person who i can always rely and count on is myself.Btw, i am so SO proud of this pic, i think it's super beautiful and i definitely up my photography skill from 0 to errr 7 or so , quarantine really does have its positive sides too! Have a nice day everyone!
#moonstone
#moonstonering
#BeauteFemmeCommunity
#SbyBeautyBlogger
#clozetteid
#startwithSBN
#socobeautynetwork
+ View more details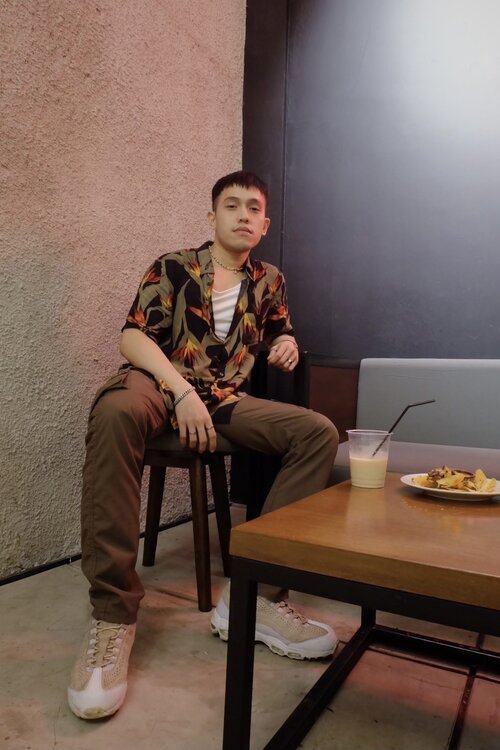 Lately I really like to use a sleeveless shirt layered with casual shirt. And also beaded choker that reminds me of NSYNC because the trend of 90's are here again.
+ View more details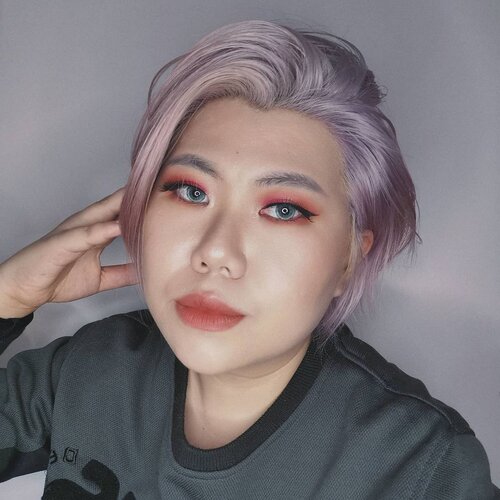 #liahairjourneyBiar
inget pernah juga punya rambut warna
#lilac
dan rambut terpendek. Lebih pendek dari yg terakhir. Warna ini nggak terencana sih. Nyampurin ajah taunya jadi warna ini. Dulu mati2an ngemix mau dapetin warna ini selalu berakhir jadi ungu yg lebih gelap.Reminder juga, kali ajah taun depan udh lupa. Some spot keliatan lebih pink pastel, karena basenya masih ada sedikit orange hintnya sementara spot lain yg lilac udh blonde with a lil bit yellowness dan ada juga yg udh putih. Bisa ajah sih di bleaching lagi cumaa aku ga mau. Tar cerita tentang bleaching rambut aku tayangin di blog juga deh. Tungguin yaa...
#ClozetteID
#lilachair
#hairmakeover
#bleachedhair
+ View more details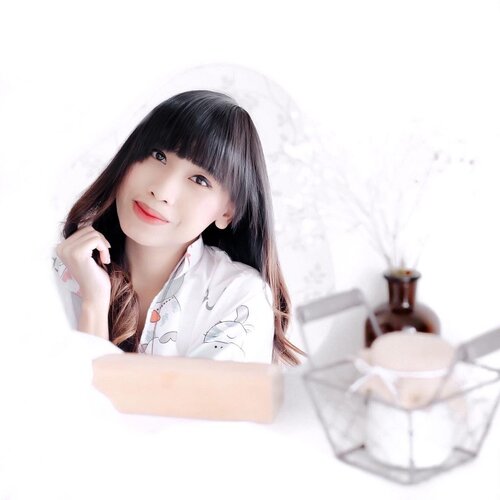 + View more details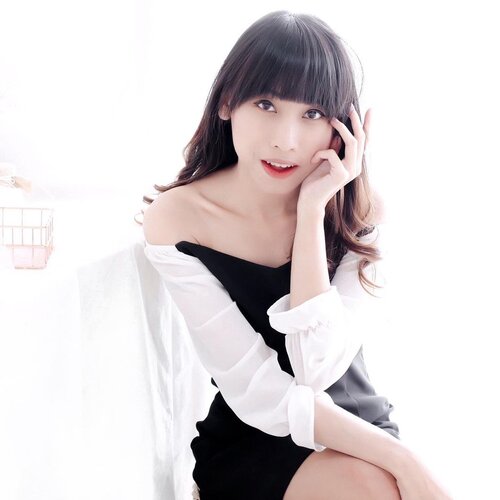 + View more details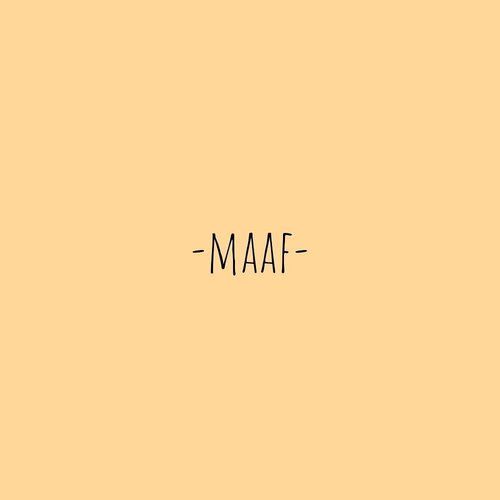 + View more details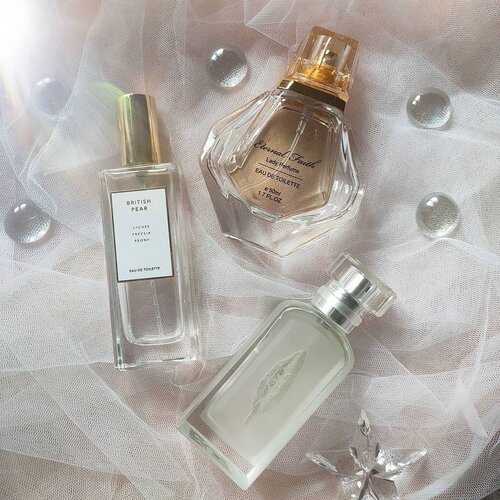 Welcome to
#mindysperfumecollection
part 1!
I rarely talk about fragrances on my IG but i am actually a fragrance addict and i definitely cannot leave the house without wearing perfumes, i'd feel naked!
While i love me some designer and luxury perfumes, Miniso is a real game changer for me and i am crazy in love with their perfumes (most of them are dupes for luxury perfumes, but safe to use unlike those fakes, i developed eczema for the first time when i was clueless and used "bibit" perfumes on my skin), the interest was high when i made a poll on my IGs on wheter or not i should list my Miniso perfume recommendation, i have so many of them but here are the ones that i almost finished (swipe to 2nd pic to see all 5, i just think the other 2 are not pretty enough for the cover 🤣🤣🤣).
1. Fascinating Sakura - My least fave out of the 5 but still very nice. Has a unexpectedly sexy and slightly masculine hint. This one is the cheapest (and also the smallest) of Miniso perfumes that i have, the size is perfect to take traveling.
2. Dancing on Seashore : Bay of Biscay - Sweet but elegant. If you like vanilla scent, you should check this out. This line has a lot of nice variants!
3. Eternal Faith - One of their perfumes with the best, most elegant bottle - . Mature and elegant smelling perfect for nights out.
4. British Pear - from their Jo Malone dupe line, down to the bottle 🤣. This one is fresh yet musky, best for when you want to smell expensive 😁.
5. Green Tea - my ULTIMATE favorite of all of their perfumes, doesn't smell like Green Tea at all (fyi, i hate green tea) instead it actually smells fruity, and i suddenly remember that it reminds my of DKNY Be Delicious (one of my all time fave perfumes). This one i would actually repurchase!
How about you? Do you like Miniso perfumes too? If you do, tell me your favorite, i would love to check them out as i feel like i need to add to my collection now that i have pretty much emptied 5! (Well, i have a few use left out of the 3 in the first pic but the other 2 are completely empty!)
#BeauteFemmeCommunity
#SbyBeautyBlogger
#clozetteid
#startwithSBN
#socobeautynetwork
#perfume
#perfumecollection
+ View more details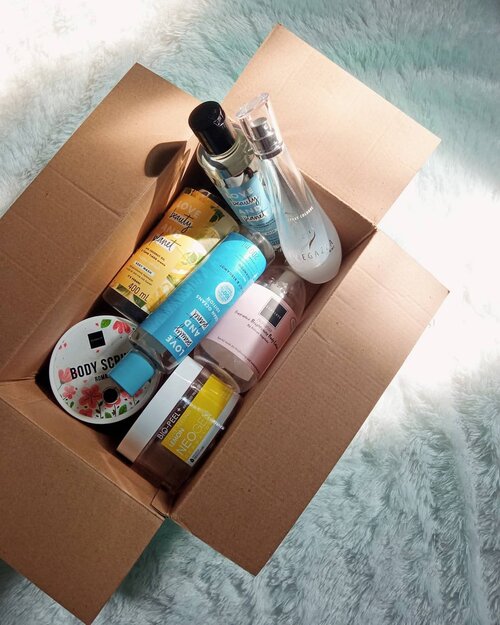 Salah satu postingan favoritku adalah
#ProductEmpties
karena bisa bikin semangat sekaligus reminder untuk pake produk apapun sampe habis dan belajar untuk lebih bijak mengelola sampah kemasannya.
Yups, kemasan produknya bisa dipilah, cuci bersih, potong jadi dua bagian, kemudian kirim ke penyedia jasa pengelolaan sampah. Untuk beberapa brand yang udah punya program recycle bisa dikembaliin kemasan kosongnya trus dapet poin, hehe. Atau kalo ada kemasan yang bisa dipake ulang tentunya bisa dipake ulang di rumah sih ya.
Daripada dibuang sembarangan malah bisa disalahgunakan sama pihak yang nggak bertanggung jawab atau justru bisa menambah masalah lingkungan. Seenggaknya karena belum bisa melakukan hal-hal yang lebih besar, jadi dimulai dengan melakukan hal-hal kecil seperti ini. Akupun masih terus belajar sih.
Btw, ini dia
#ProductEmpties
yang aku habiskan di bulan Desember kemarin. Pake produk-produk ini sekitar 3-4 bulan dan habis semua. Yeayyy...
1. @neogendermalogy.id Bio-Peel+ Gauze Peeling Lemon
2. @lovebeautyandplanet_id Sea Salt & Bergamot Shampoo
3. @lovebeautyandplanet_id Coconut Water & Mimosa Flower Body Wash
4. @lovebeautyandplanet_id Coconut Oil & Ylang Ylang Body Wash
5. @scarlett_whitening Romansa Body Scrub
6. @scarlett_whitening Romansa Body Lotion
7. @regazzaid Femme Glow Spray Cologne
#clozetteid
#beauty
#blogger
#lifestyleblogger
#mantrianarani

+ View more details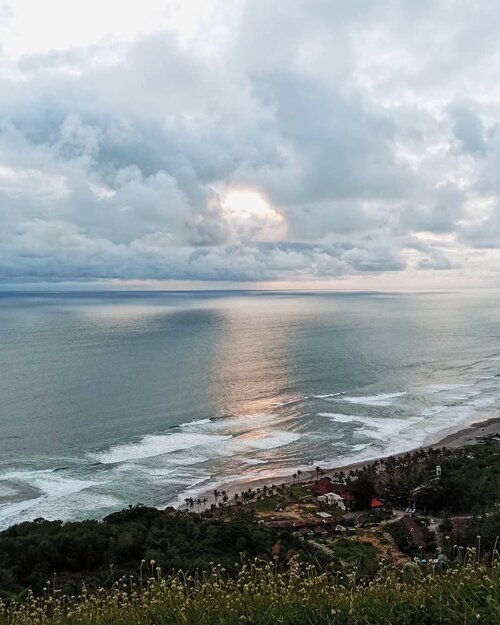 Nyampe ke tempat ini udah dari jam 15.30 WIB, niatnya biar bisa duduk paling depan karena sedih aja kalo lagi mandangin sunset tiba-tiba kehalang kepala orang, haha. Nungguin sunset sambil ngobrol ini itu bertiga padahal silau banget. Sampe akhirnya nyadar, mana nih sunsetnya? Ternyata gagal pemirsa, mataharinya kehalang awan, wkwk. Tapi nggak begitu menyesal sih, karena hamparan lautan, barisan ombak disepanjang pantai, hingga kelap-kelip lampu dibawah sana ketika hari mulai gelap cukup memanjakan mata. Seenggaknya bisa pulang dengan membawa memori pemandangan indah lainnya dari tempat ini.
Sama ya kayak perjalanan hidup. Kadang kita udah bikin rencana sedemikian rupa, mempersiapkan segala sesuatunya seolah sempurna. Tapi kalo emang belum rezeki ya mau gimana lagi. Sedih mungkin ada, tapi jangan terlalu berlarut juga karena kalo kita mau melihat dari sisi yang lain, masih ada banyak hal lain yang bisa kita syukuri. Ambil pelajaran dari peristiwa yang udah kita lalui, bangkit, teruskan langkah kita, dan jangan putus asa.
*monmaap, anaknya emang suka nyambung-nyambungin ke kehidupan padahal nggak lagi ngalamin masalahnya juga 😅
#clozetteid
#reminder
#journey
#life

+ View more details

loading ...
Back To Top