loading...
Search
622 RESULTS FOR REMINDERS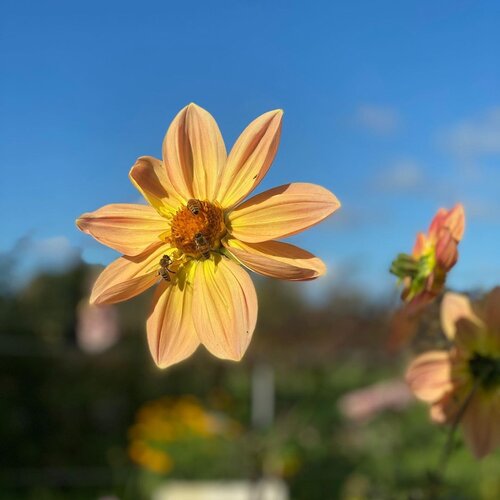 + View more details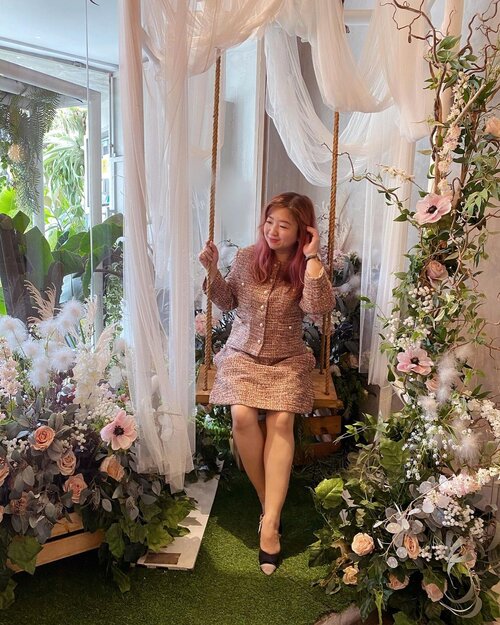 "Dear brave one,
You are not too emotional. You are not too sensitive. Your heart is constantly at war with all of your emotions; each one fighting to be dominant. You feel the energies of others.
You feel when they're happy, sad, angry, fake, and truthful. You know when they're using you and when they're being genuine. You are not weak. You are gifted with the ability of heightened intuition. Your anxiety is nothing to be ashamed of; it's a reminder that you have the gift of empathy. Not many possess this rare trait because it takes a special kind of individual to be as genuinely compassionate as you are. Your kindness is your strength, not your weakness. Own who you are. You have a beautiful, brave soul"
This time I'm praying for myself for what I have to get through in a few days, for my kids, my family and everyone who are facing things beyond comprehension.
________
#prayerwarrior
#prayerworks
#beingalive
#beingsicksucks
#cafedesign
#ideasdecoracion
#clozetteid

+ View more details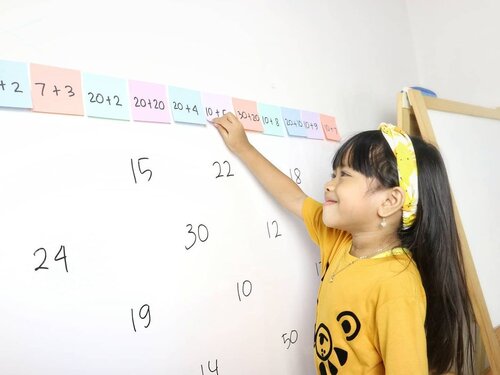 Hai Mams, suka elus dada ga sih kalau si Kecil coret-coret dinding? Lagi ngerjain urusan domestik ehhh si Kecil diam-diam berkreasi di dinding.. 😂Meskipun di rumah pakai Cat yang bisa dibersihkan, teteuup repot juga bersihinnya.. Nah, kemarin aku nemu Post-it® Dry Erase Surface ini di Shopee.. Papan tulis yang berbentuk lembaran yang dapat diaplikasikan di berbagai macam permukaan, bisa ditulis menggunakanspidol apa saja dan mudah dihapus!! Langsung deh check out..🤩Ukurannya yang lumayan besar, cukup banget dijadikan canvasnya anak-anak.. Akupun jadi lebih mudah ngasih materi ajar ke anak-anak.. Bisa dipakai bareng sama Kifta & Kaikai.. 😍Selain itu aku juga beli Post-it® Super Sticky Notes-nya.. Ini must have item sih.. Selalu aku pakai untuk tulis memo, dll.. Maklum ya buibu sering lupa.. Kudu punya reminder yang bisa dibaca-baca terus.. 😂Eh ga sekedar buat catatan sihh.. Aku pakai Post-it® Super Sticky Notes ini untuk media belajarnya anak-anak.. Swipe terus ya sampai habis. 😍@postitindonesia
#ThinkLoud
#WorkingWithPostit
#ClozetteID
#StudyWithPostit
"

+ View more details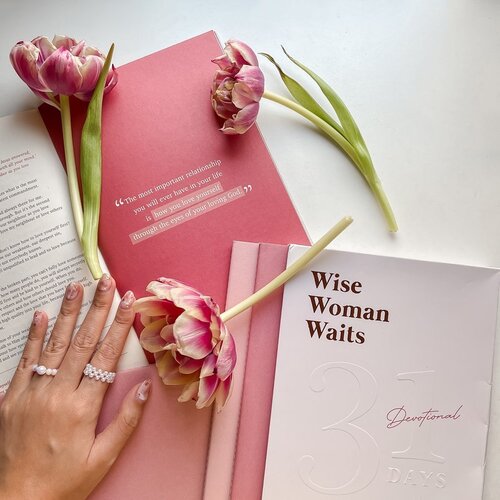 + View more details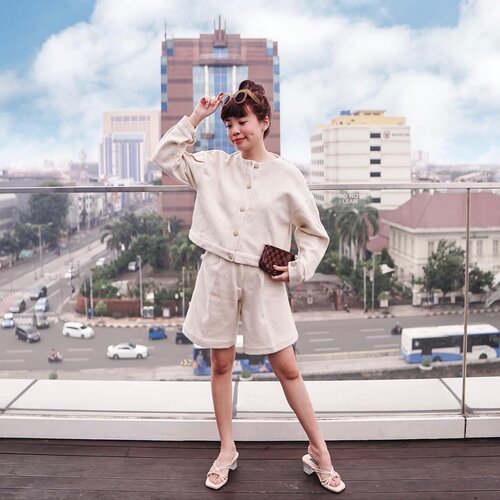 + View more details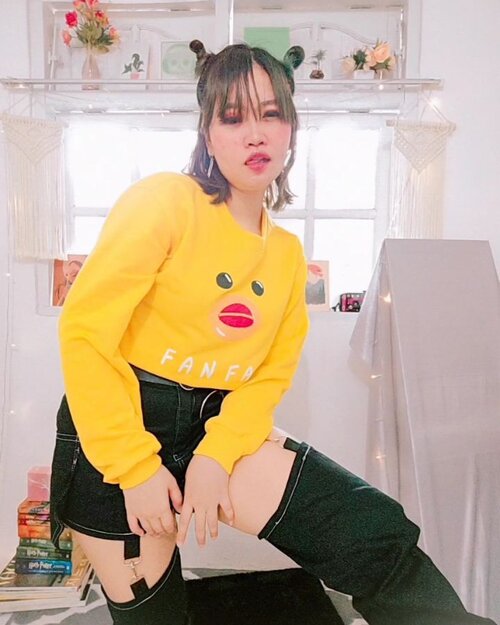 Fashion Inspo : Color Combo!
❤️🧡💛💚💜🤎🖤
New video on my Oreon Channel! Yuk langsung dicek aja ke aplikasi Oreon dan tonton di sana ya. Semoga beberapa inspirasi kombinasi warna dari aku bisa bantu mantemen yang kadang bingung mau matchingin warna outfitnya.
🔗 :
https://oreon.id/share/video/MDg5NjIwMjczODA4/1720
(atau buka aja linknya dari instabio aku)
Reminder juga buat mantemen video creator atau yang baru mau mulai bikin konten video, bisa ikutan nih kompetisi
#AduKonten
dari @oreon.id
Hadiahnya ada saldo e-wallet & smartphone.
Cuma tinggal download app nya, bikin videonya sesuai niche kalian dan upload deh disitu.
.
.
#KeceBarengOreon
#OreonIndonesia
#RuangParaKreator
🎶 One Time - Justin Bieber

+ View more details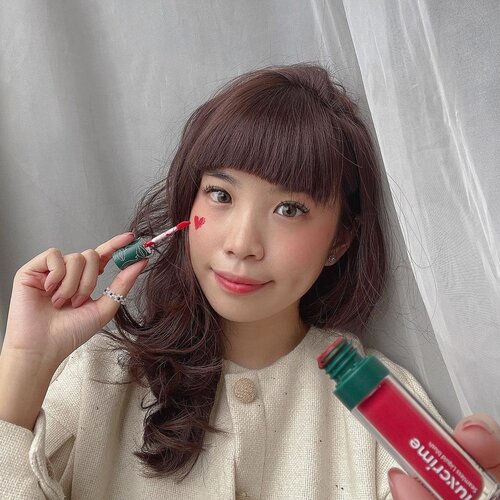 (SHARE, WIN, AND DONATE) I AM BRIGHT & CONTENT ! In the celebration of International Women's Day - 8 March ✨, I want to remind us that as a woman, we can be as powerful and achieving as anyone can be ! On this special day I'd also like to share my love with @luxcrime_id as we're having another
#GIVEAWAY!..How
to join?❤️Follow @luxcrime_id & @steviiewong❤️Comment some empowering/motivational words for all of women out there and tag 3 of your friends..Done! This giveaway lasts until 29th of March 2021 and 1 lucky winner will be getting Luxcrime Seamless Liquid Blush in sugar rose! Ps: by joining this giveaway, you are also supporting @luxcrime_id and me in our social campaign with @lipstickuntukdifabel <3 share the love and light ❤️..........
#style
#collabwithstevie
#exploretocreate
#explorejakarta
#selfie
#makeup
#selfportrait
#style
#beauty
#clozetteid
#portrait
#giveawayindonesia
+ View more details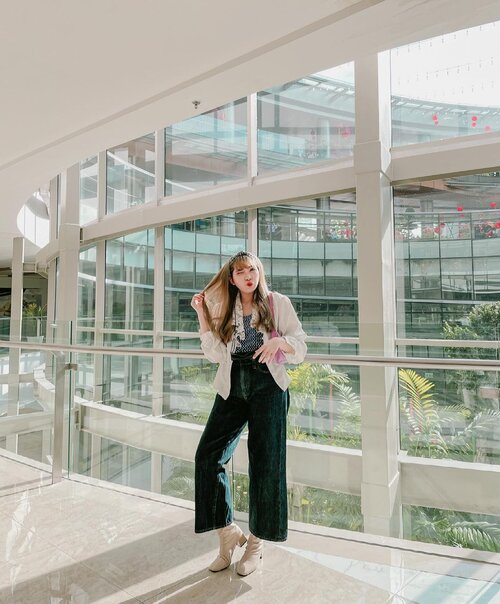 + View more details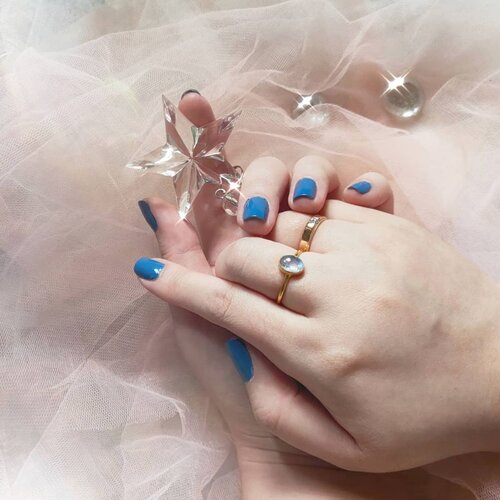 - Moonstone cultivates compassion and empathy. It helps us to tap into our intuition and enhances psychic abilities and clairvoyance. The creative and intuitive power of feminine energy is activated by the moonstone. The serene and tranquil energy of the moonstone also invites creativity, healing and motherly protection. -As much as i love my diamonds, i was traumatized by losing a few (both just the diamond or the entire ring) along the way and i just cannot deal with that 😥. Plus various kinds of gem stones and their beautiful powers and philosophy speaks to me so i truly love gemstones and prefer to collect and wear them for everyday life (i prefer to wear my diamonds on special days only as i am clumsy/forgetful and the only jewelry i wear even to sleep and shower is my wedding/couple ring).This is my first moonstone ring and my newest jewelry (that is not entirely costume), it's a Valentine's Day gift from me for me. I wear it so whenever i look af it, i am reminded of how strong - how much stronger i am than i ever know. How i am worthy and i am loved. How, at the end of the day, it is i who has to love myself first, the hardest and the best - because the one person who i can always rely and count on is myself.Btw, i am so SO proud of this pic, i think it's super beautiful and i definitely up my photography skill from 0 to errr 7 or so , quarantine really does have its positive sides too! Have a nice day everyone!
#moonstone
#moonstonering
#BeauteFemmeCommunity
#SbyBeautyBlogger
#clozetteid
#startwithSBN
#socobeautynetwork
+ View more details

loading ...
Back To Top