loading...
Search
329 RESULTS FOR RETRO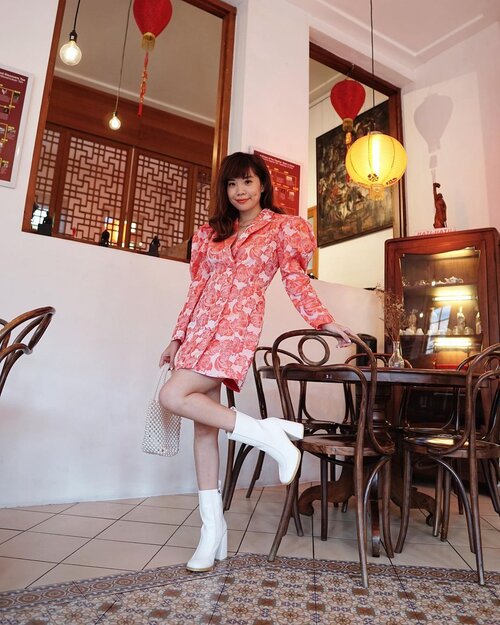 + View more details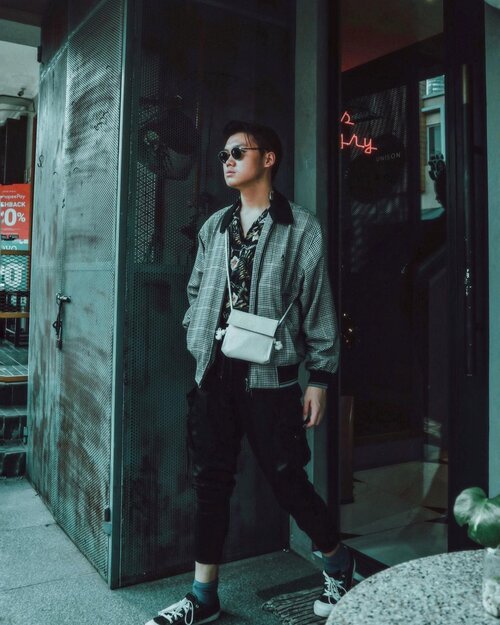 Summer spring ootd ideas that also suitable for a Retro Urban streetstyle☀️ 💐: combining florals, plaids, and a jogger to make it more interesting.
And as always, don't forget about an accessories. It will make more fun and sophisticatedly compliment the whole look.
.
How about you? What's your ootd ideas for today?
.
.
.
.
.
#mensstyletips
#mensfashions
#summerspring
#ootdideas
+ View more details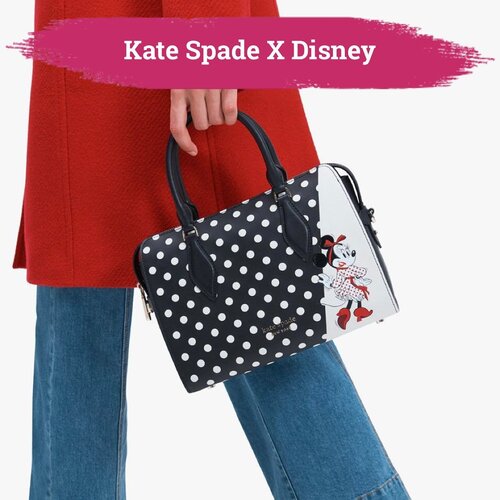 Kate Spade New York kembali membuat kejutan untuk perayaan Chinese New Year tahun ini. Kali ini Kate Spade berkolaborasi dengan Disney menyuguhkan berbagai fashion item bergaya retro dengan desain yang menggemaskan.
Terinspirasi dari karakter Clarabelle, Daisy Duck, dan Minnie Mouse, koleksi ini sudah bisa kamu dapatkan sejak tanggal 12 Januari lalu. Siapa yang tertarik🙋🏻‍♀️
Yuk, cari tahu lebih lanjut melalui artikel berikut
bit.ly/ClzKateSpadeXDisney
(LINK ON BIO)
📷 @katespadeny
#ClozetteID
#KateSpade
#Disney

+ View more details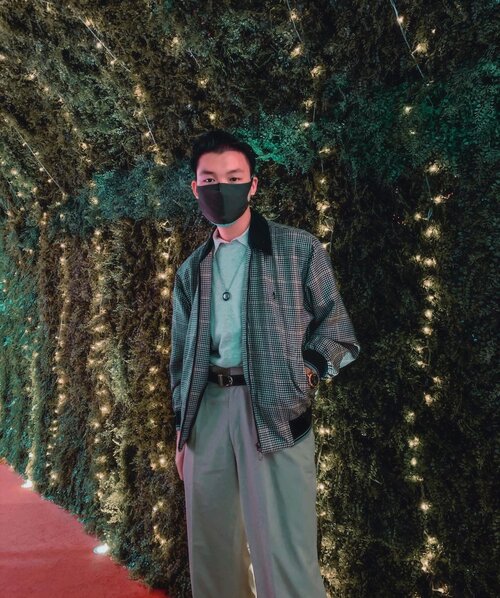 Kind of in the feeling for modern Retro casual (but also a bit Preppy) style on last Saturday holiday Christmas lunch? Why not? 💖
•
Jadi ceritanya, kemarin pas weekend lagi pengen banget buat dressing up like this buat acara makan siang gitu. And you know what, I think this is a pretty comfy look.
–
Buat kalian yang suka dressing up kayak Casual gitu, this might be an inspiration for you. Supaya look kalian gak begitu basic, kalian bisa guys tuck in your clothes kedalam celana kalian and just put on some outer yang bermotif.
•
What do you think of this look? Share your thoughts 😁👇🏻
.
.
.
.
#modernmencasualstyle
#outfitpria
#ootdformenindo
#retrofashion
#ootdmagazine
#clozetteid
#holidaystyle
+ View more details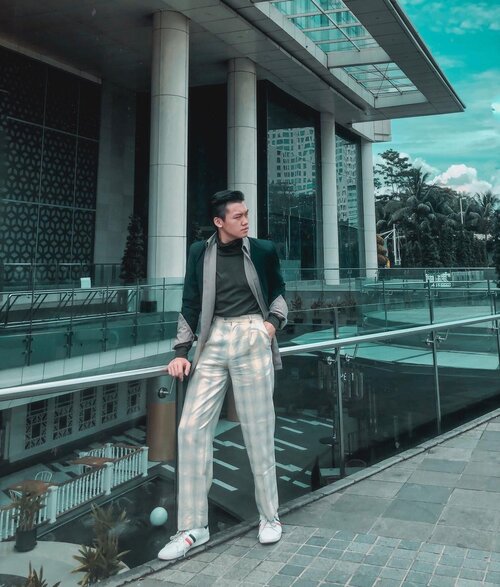 Just trying out something new today with Urban Retro layer fashion styling. Yes, this is a bit more of a formal/dandy Retro style and how I style it. What do you think?
•
Lagi ingin mencoba outfit layer styling yang agak sedikit extra guys. Dan hari ini, stylingnya lebih kayak kearah layering the outer begitu ceritanya. Layering outer kalian kayak begini, itu in my personal opinion, bisa bikin look kalian lebih kearah yang agak sedikit rapi dan lebih elevated formal style juga. Agree? Anyway, tap for details ya 👍🏻😁.
•
•
•
•
•
#layeringclothing
#retrofashion
#dandystyle
#mensfashions
#menswearinspired
#clozetteid
+ View more details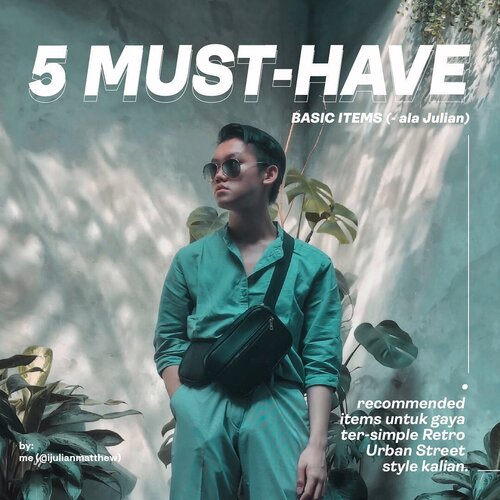 Basic simple dan recommended items (ala aku) untuk Retro Urban Streetstyle kalian? Yuk, check this out (swipe next 👉🏻)
•
Sebenarnya, masih banyak items lainnya yang bisa jadi basic items Streetstyle kalian. Tapi, hari ini aku cuman mau kasih 5 items yang menurutku, ini itemsnya itu lebih cocok dan mungkin very cool juga untuk gaya Streetstyle kalian (mau yang simple atau yang lebih dynamic). 5 items ini juga berguna banget untuk look kalian yang mungkin ingin lebih kearah athleisure atau casual vintage look.
–
For more details? Swipe next untuk liat items-items rekomendasi ala aku ya guys 😊.
•
Buat kalian yang udah liat itemsnya, menurut kalian, items favorit apa yang memang oke banget dan very well recommended untuk look kalian sendiri? Share in the comment section ya 👇🏻
•
•
•
•
#styletips
#musthaveitem
#menswardrobe
#clozetteid
#menstyleguide
+ View more details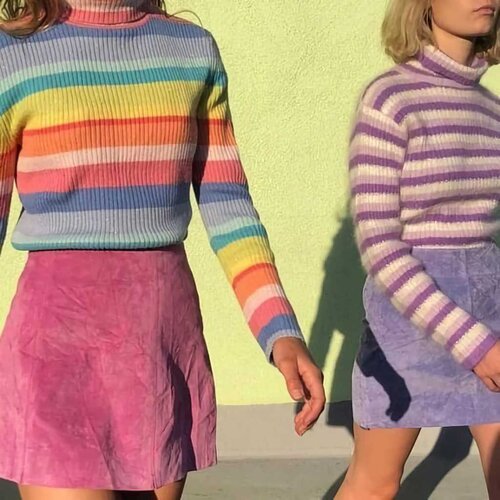 Retro style ala tahun 80-an hingga 90-an masih menjadi gaya favorit hingga kini lho. Tampilannya retro outfit style seringkali menampilkan gaya anak muda yang playful dan bebas dengan outfit ...
Simak juga artikel menarik lainnya di Article Section pada Clozette App.

+ View more details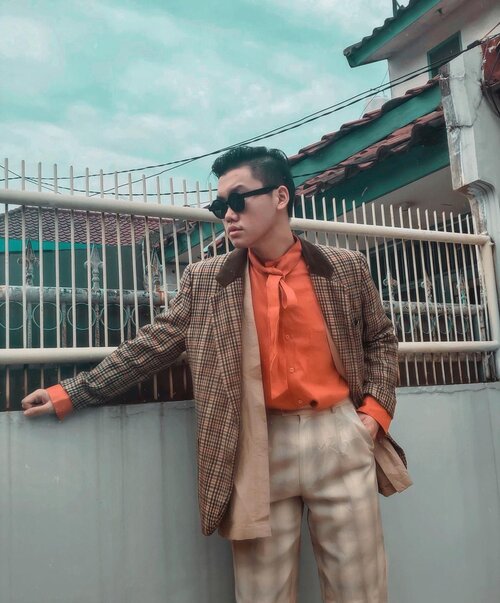 Ala-ala "How to be fancy"styling, tapi dengan brand lokal? Bisa banget dong guys, check yuk 👌🏻👏🏻👇🏻
•
Kali ini, aku mau kasih tau nih styling yang kayak ala-ala fancy gitu cuman pake lokal brand tentunya. Mix and match begini tuh memang sedikit bikin gerah sih, tapi ini cocok banget buat gaya Retro Street Vintage look kalo buat ke acara formal. Percayalah 😉.
–
Untuk kemejanya aku pake Adigung Kalih Tigo shirt dari @id.respati . Brand Respati Official ini ter-inspirasi dari Hanacaraka dan juga Javanese Culture/Budaya Jawa guys. Potongan baju dan designnya unik-unik banget, ditambah lagi dengan warna yang attractive-menarik.
•
Jadi, bener-bener bisa deh makin fancy dan styling makin kece kalau pake baju Adigung Kalih Tigo shirt ini. Yuk, cek catalog dan follow mereka @id.respati ,untuk koleksi terbaru mereka.
•
•
•
•
#folkaland
#sekotakcinta
#bersamalokal
#menswearblogger
#mensstyletips
#lookbookindonesia
#clozetteid
+ View more details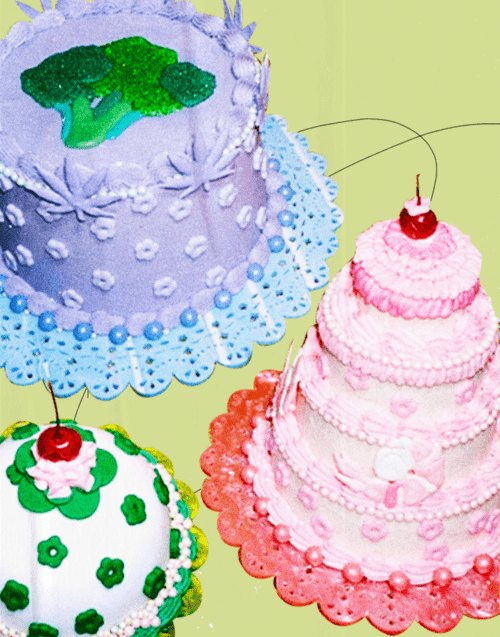 The maximalist desserts have their roots in the 1950s, but have found new life on your screens throughout quarantine.
Simak juga artikel menarik lainnya di Article Section pada Clozette App.

+ View more details

loading ...
Back To Top