loading...
Search
19 RESULTS FOR REVIEWBYEKA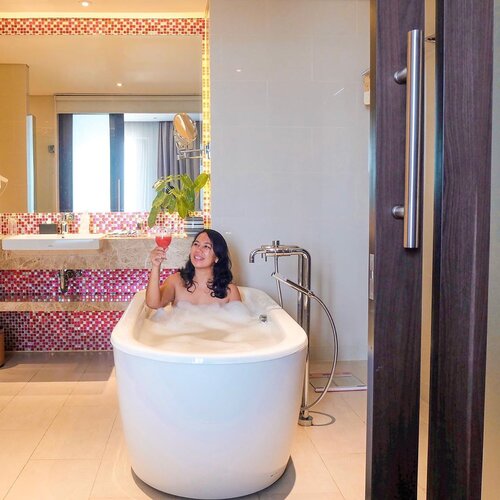 How do you recharge yourself after a tiring day? Long warm bath alone in the room with soft music and some drinks will do for me. Had it at @mercurekarawang, their executive room has this relaxing bathup that can chase away all weary..Well, after such a long hard work day, we need to be kind to ourselves, we deserve this kind of bath. True? 😜.
#bublebath
#reviewbyeka
#MercureKarawang
#MercureHotels
#Karawang
+ View more details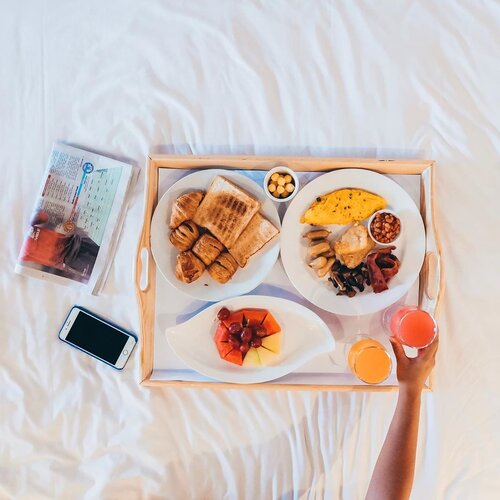 + View more details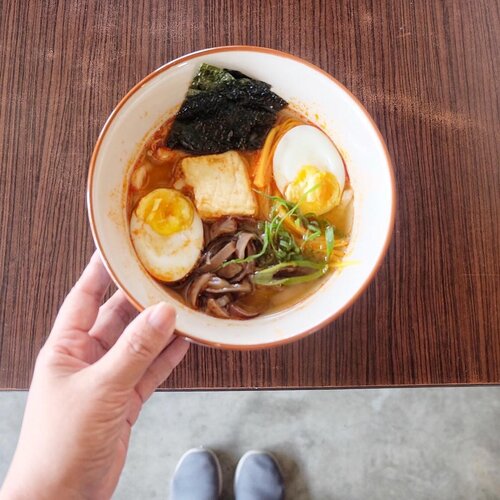 + View more details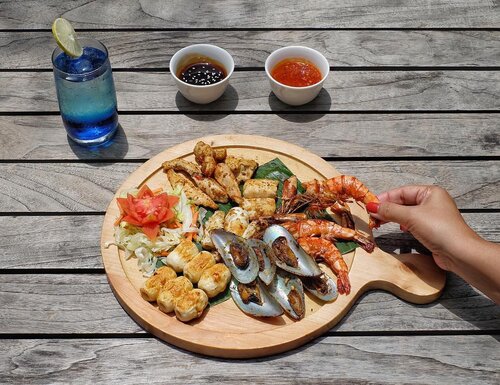 Siang nanti kamu mau makan apa? Kalau suka seafood mampir gih ke @ibisstyles_jgm dan cobain seafood yang jadi signature dish di sini. Udahlah lezat, porsinya jumbo pula. Seporsi bisa makan berdua. Hihihi..Isinya macem-macem, ada Udang Pancet, ikan Gindara, Cumi-cumi, dan kerang yang dimasak dengan bumbu kuning nan sedap. Tinggal pilih mau dicocol pake Saus Bulgogi atau Saus Teriyaki. Puas deh, sampe lupa semua beban hidup saking enaknya. 😋😋.Go get it at Streats Restaurant only for:Korean Mixed Grill IDR 125.000,- ++Blue Ocean IDR 35.000,- ++.
#ReviewbyEka
#IbisStyles
#ISJGM
+ View more details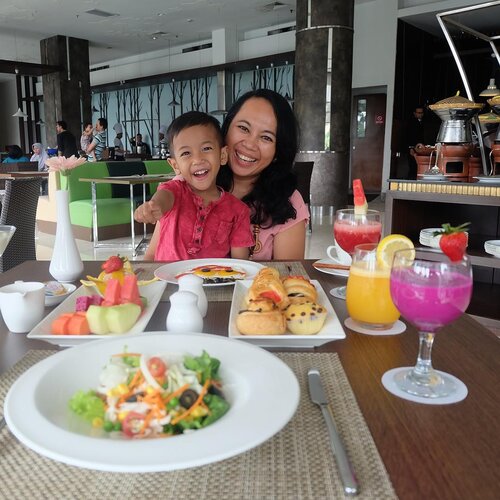 The key to start an awesome day is delicious breakfast with lots of hugs and kisses from our loved ones. 😘.Having a superb breakfast at @hotelsantikapremierekhi . Loving their buffet with lots of choices. .
#ReviewbyEka
#SantikaMoments
@santikahotels
+ View more details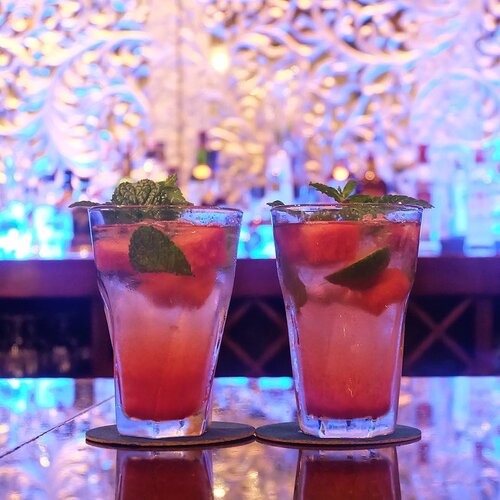 Dunno where to go on Thursday night? Why not hop on to Suko Wine Lounge at @sheratonjogja ? Enjoy the music and the lively ambience accompanied by the martini. 💙💙.
#reviewbyeka
#sheratonjogja
+ View more details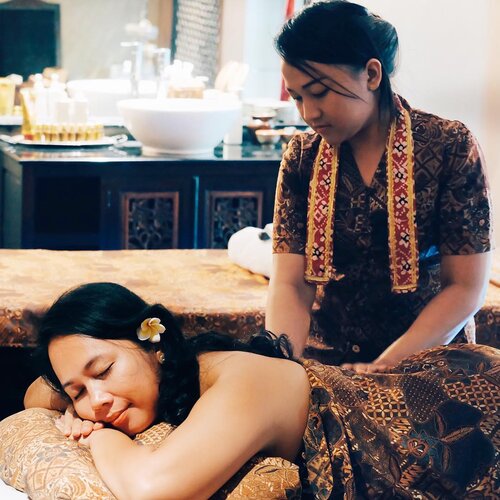 Kamu suka spa dan massage?.Hari Minggu itu pas banget buat spa. Rileks, leyeh-leyeh, manjain diri sendiri and self love. Kalo bukan kita yang mencintai diri sendiri, siapa lagi?.Waktu saya ke Yogyakarta tempo hari, saya nyobain spa di Taman Sari Royal Heritage Spa di @sheratonjogja. Terapisnya terampil (pijatannya enak), tempatnya cozy, bisa couple massage lho. Nggak cukup sebentar di sini, soalnya ada jacuzzi sama indoor swimming pool-nya juga. .Dan yang paling saya suka.... WANGINYA ENAK BANGET. Well, produk-produknya kan masih satu seri keluaran dari Mustika Ratu yang memang tersohor sebagai rahasia keraton ❤️❤️..Ah, 90 menit yang menyenangkan, selesai spa langsung fresh and ready to kick the world again. Hahaha..
#reviewbyeka
#sheratonjogja
+ View more details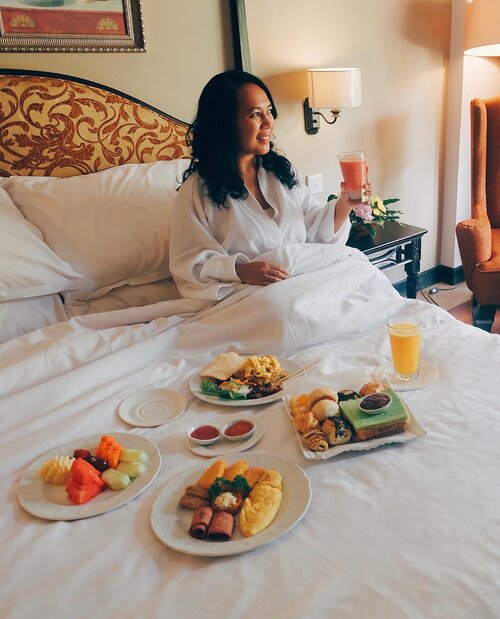 There's no better way to start the day than having breakfast in bed at @sheratonjogja . I really enjoy the simple happiness here: listening to the bird chirping from the garden outside and viewing the Merapi Volcano from the room..Anw, how do you start your Monday? May you have a jazzy one!.
#reviewbyeka
#sheratonjogja
#jogjahits
#breakfastinbed
#breakfastlover
+ View more details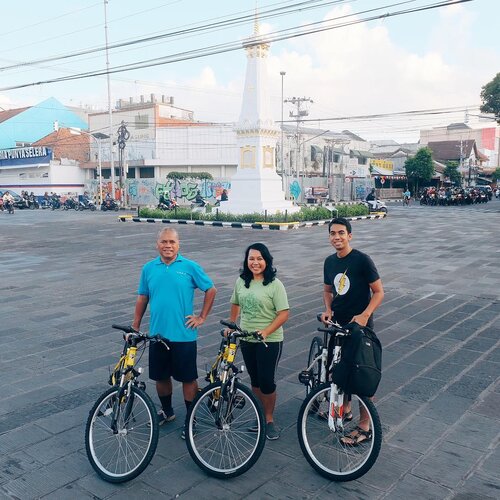 Cara lain menikmati YogyakartaBiasanya saya menyusuri Yogya dengan naik andong atau becak tapi wiken ini beda. Saya naik sepeda dong. 🚴🏽‍♀️🚴🏽‍♂️ kring kring gowes, gowes 😍.Berbekal sepeda yang merupakan fasilitas dari Hotel @sheratonjogja , saya, Adrian dan bapak pun meluncur ke Tugu yang merupakan landmark kota Yogyakarta. Ternyata seru juga lho. Jogja udah punya jalur khusus sepeda jadi saya sedikit merasa tenang karena nggak perlu rebutan jalan sama kendaraan bermotor. Paling kaget-kaget dikit aja kalo tiba-tiba ada bus bunyiin klakson buat menghalau motor atau mobil 😂 😂 asyem deg-degan. Hahaha..It was a fun morning, selepas dari Tugu kami ke menuju Stasiun Tugu, Malioboro dan Titik Nol Jogja. That's why I love staying @sheratonjogja , bisa pinjam sepeda segala plus ada pegawai yang bisa jadi guide keliling Jogja (by appointment tentunya). .Wiken ini pada olahraga apa?.
#jogjahits
#jogja
#tugujogja
#reviewbyeka
#sheratonjogja
+ View more details

loading ...
Back To Top