loading...
Search
143 RESULTS FOR REVIEWWITHMINDY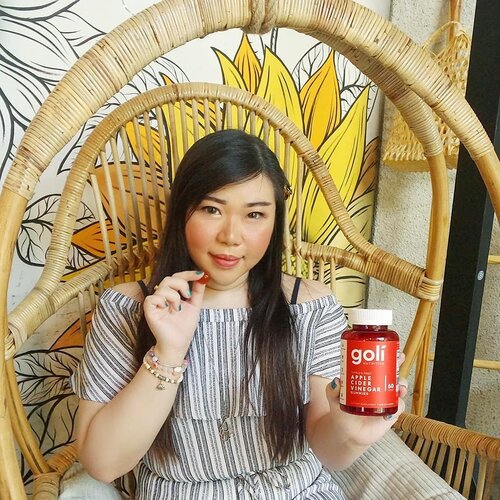 All the goodness and benefits of apple vinegar in a yummy gummy form!
I've been taking @goligummy for almost a month now and boy, do i love it! It tastes so yummy like a regular sweet and sour gummy yet it's so good for our bodies! I definitely feel its benefits like supporting healthy digestion, reducing appetite, boosting my immune system and also improves my energy.
While it has all the benefits of traditional apple cider vinegar (lowers blood sugar level, weight management and supports heart health in addition to the ones i already mentioned) Goli Gummy has added benefits like infused with superfoods (pomegranate, beetroot), enriched with vitamins (B9, B12). Btw it is safe for tooth enamel too!
Goly Gummy is made with select organic ingredients, certified Vegan and Kosher, gluten free and gelatin-free, making it suitable for everybody!
Also, with every purchase you provided a child in need with a 6 month dose of vitamins as they are a partner of Vitamin Angels. You know i stand behind brands with good causes!
I love it highly recommend you all to try Goli Gummy as well!
#golipartner
#acvgummies
#applecider
#golinutrition
#reviewwithmindy
#clozetteid
#BeauteFemmeCommunity
#SbyBeautyBlogger
#beautynesiamember
#socobeautynetwork
#startwithSBN
#kesehatan
#foodsupplement
#health
+ View more details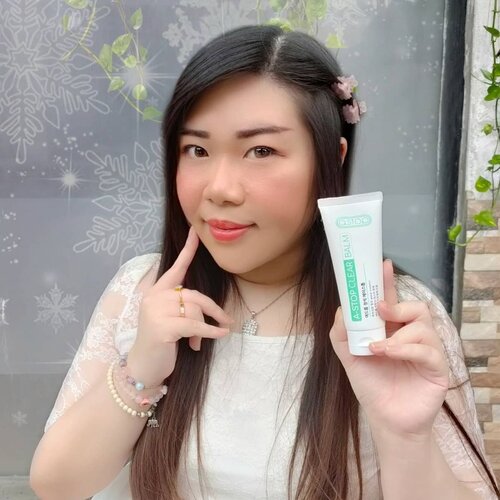 The perfect companion for the Clear Serum : @acne_stop__ Clear Balm to seal the moisture in and keeping acne at bay at the same time!The word "balm" made me hesitate at first because i was worried it'd be thick, greasy and heavy - but it's actually a lot lighter than i anticipated (you can see at the 5th slide how light the texture is once spread) and gets absorbed into the skin easily.I love how it makes my skin feels very soft and velvety immediately, it's very moisturizing but doesn't make my skin as oily as most moisturizer, granted - it's still pretty oily but definitely as oily as it could be. Contains natural ingredients like Raspberry, Shea Butter, Aloe Vera Extract and White Willow, this balm is also PEG Free.Definitely recommended especially for those with sensitive but acne prone skin (or like me, just really want to prevent acne!), use with Clear Serum for best result!You can get them at my Charis Shop (Mgirl83) for a special price or type
https://bit.ly/clearbalmMindyTo
directly go to the product's page 😉
[email protected]
_official @charis_celeb @charis_indonesia
#Flush
#Pimple
#Excessive
Sebum
#A.STOP
#CLEARSERUM
#CHARIS
#astopclearbalm
#hicharis
#reviewwithMindy
#beautefemmecommunity
#koreancosmetics
#clozetteid
#sbybeautyblogger
#koreanskincare
+ View more details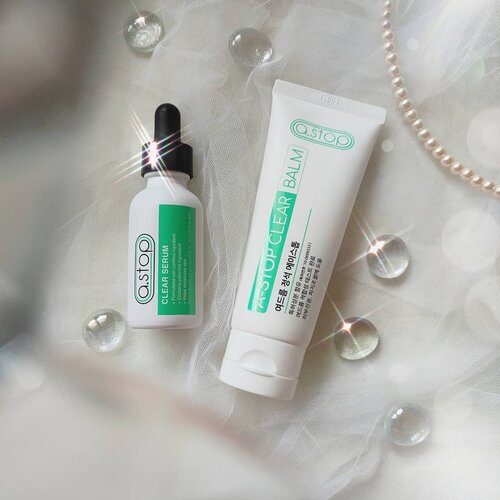 + View more details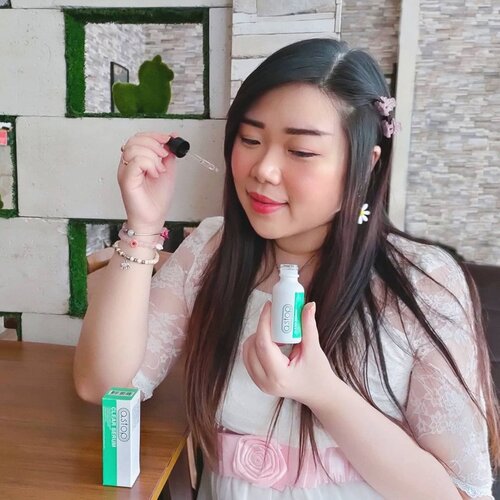 As someone with oily skin, although fortunately not acne prone, i am always wary about extra sebum and hormonal acnes. At the same time, i am also no spring chicken 🤣 so i also cannot afford to use products that doesn't give me enough hydration as well. Most acne preventing and curing serums has ingredients that doesn't agree with me (they make my allergy goes crazy) but i finally, FINALLY found one that is gentle and kind to my skin, gives me the hydration my skin needs but also really work to prevent acne from appearing from my skin : @a.stop4you Clear Serum "5 Days Miracle BHA Serum" .It has a thin, watery consistency, very light and easy to absorbed into the skin and gives deep hydration that i didn't expect from such a light serum. It doesn't have a strong scent that most acne preventing products have and really works well to keep acnes at bay even around my period (when usually my skin would act out the most).As far as acne preventing and curing serum goes, this is definitely the mildest but effective one and it works well even for sensitive skin like mine - so i definitely recommend this for everybody who want to prevent and or cure acne, no matter what your skin type is (because i believe this will also work well for drier skin type as it is really hydrating - but you should definitely use moisturizer too, preferably the one from this same line, the Clear Balm *which i will talk about next* as they really work well together)Available in 2 sizes (30ml and 55ml) You can get them at my Charis Shop (Mgirl83) for a special price or type
https://bit.ly/astopserumMindyTo
directly go to the product's page 😉
[email protected]
_official @charis_celeb
#Flush
#Pimple
#Excessive
Sebum
#A.STOP
#CLEARSERUM
#CHARIS
#hicharis
#reviewwithMindy
#beautefemmecommunity
#koreancosmetics
#clozetteid
#sbybeautyblogger
#koreanskincare
+ View more details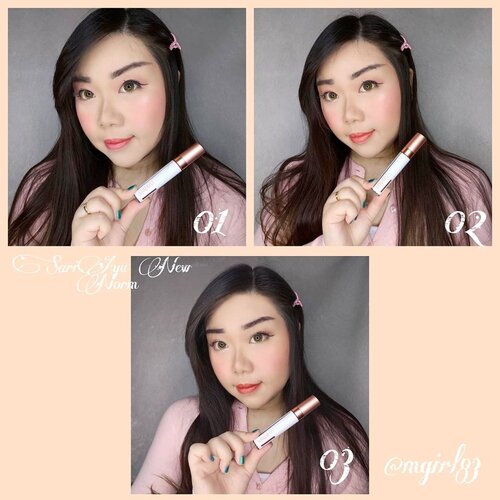 + View more details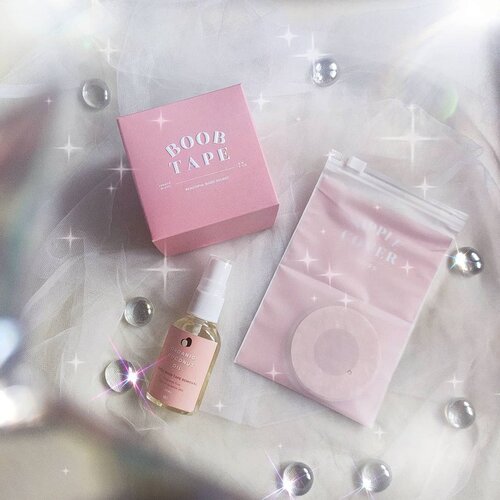 Hayoo siapa udah nungguin review Boob Tape @undercoverstore nyaaa, kemaren waktu aku story banyak banget yang dm minta review hehe , emang menarik banget sih ya! Aku sendiri udah kepo sejak lihat beberapa influencer friends make boob tape gini.Aku udah cobain nih seharian penuh dan.. aku sukaaaa! Nyaman banget sih buat aku, makenya juga gampang dan super convenient soalnya bisa di sesuaikan dengan potongan baju yang kalian pake - mau strapless, spagetti strap, sabrina, halter, plunging V neck - whatever your outfit is, they got you covered! Banyak yg nanya, rasanya risih ngga - well karena aku aslinya udah sering cuma pake nipple patch doank, buat aku sih ngga risih malah kerasa lebih secure dan covered hehe cuma kalau boobs kalian rada gede... Untuk model baju yang pundaknya terbuka kayaknya emang bakalan kurang menopang yah soalnya kan harus ditarik agak ke atas biar naik secara untuk sabrina/spagetti strap justru ngga bisa ditarik keatas kan tapenya, tapi untuk model2 plunging deep V gitu-gitu bisa banget deh!Boob tapenya Undercover Store ini :1. Hypoallergenic ~aman untuk kulit dan tidak menyebabkan alergi.2. Aman dipakai seharian sampai 12 jam.3. Breathable ~ stretch ability up to 170% dan super tipis seperti kulit manusia. 4. Advanced glue formula ~ menggunakan formula lem yg khusus sehingga aman untuk kulit dan dapat menopang dg kuat.5. Sweatproof & waterproof ~ cocok dipakai dalam swimsuit dan tidak perlu khawatir jika berkeringat.Yang aku punya ini FULL SET nya yah udah lengkap banget dapet boob tape 1 roll, nipple patch, fashion tape dan coconut oil (ini untuk bantu nyopot biar ngga ketarik kulitnya) harganya 159k dan kalo kalian pake kode UNDEMG dapet diskon 10rb loh, belinya di Shopee Undercoverstore.official yah (jangan salah akun soalnya ada 3), super worth it sih menurutku apalagi ada diskon (cuma berlaku seminggu jadi buruan).Untuk cara pakenya aku susah jelasin pake kata-kata, sebenernya cuma tinggal tempel nipple patch terus pakein boob tapenya disesuaikan dengan bentuk baju kalian, biar ga bingung bisa cek IG @undercoverstore!
#BeauteFemmeCommunity
#SbyBeautyBlogger
#clozetteid
#startwithSBN
#socobeautynetwork
#reviewwithMindy
+ View more details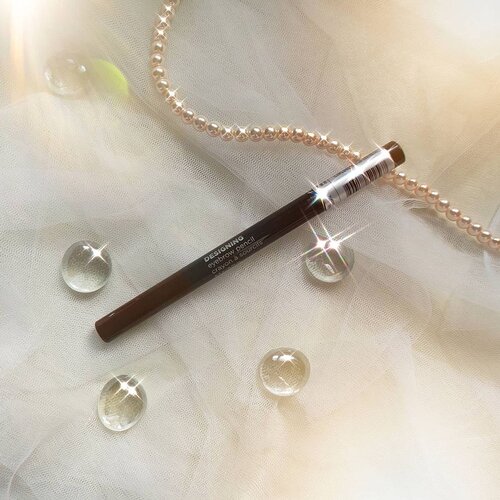 This is why i take my time when i review things - because first impression can change!I sort of disliked this @thefaceshop.official Designing Eyebrow Pencil (03 Brown) when i first tried it (it was featured in my Full Face of New Makeup CNY Edition last month) because it was too creamy for my liking - but upon second try... I find it very easy to use and it gives me the perfect eyebrow shape that i want while looking soft and natural and i began to fall in love haha.Pencil liners tend to look kinda harsh especially on close up pics, you can see clearly the separation between your eyebrow hair and the drawn on line but this one blends beautifully, making the eyebrow looks super natural and pretty! It's probably one of the easiest eyebrow for me to draw the shape that i like for Granted, i'd love it better if it's a tad less creamy as i find it a bit hard to draw sharp line (and i have to go back a few times on the hairless parts) and it's a bit worrying because of its creaminess making it easy to accidentally wiped off if you bump/touch your brows, but in the end i would still say this eyebrow pencil is pretty darn good!I got it from Althea last time, but i just checked Shopee and there are a lot of sellers selling it for 30K and under - i guess it's actually quite popular and i'm just clueless 🤣.There are various shades available (6) but if you have dark to medium colored hair, 03 Brown is the perfect match for you as it's dark enough to blend with your eyebrow hair nicely but light enough not to be too stark or harsh looking.Comes with retractable pencil mechanism and built it spoolie, pretty eyebrows can be achieved with one product only (althought i like to add a little browcara in the end to seal it in and also to make the brow hair even more uniform with the whole brow).If you are looking for a soft, easy to use, natural looking eyebrow pencil with affordable price, i highly recommend checking this out - i definitely see why it's more favorable than your usual eyebrow pencils!
#reviewwithmindy
#clozetteid
#BeauteFemmeCommunity
#SbyBeautyBlogger
#thefaceshop
#thefaceshopdesigningeyebrow
#eyebrowpencil
#eyebrowpencilreview
+ View more details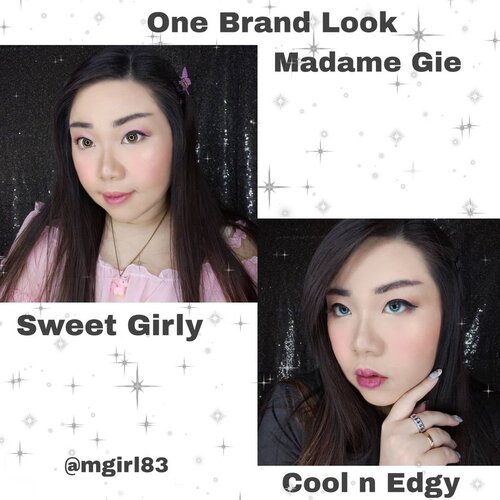 Yuhuu, like i promised, aku mau kasih kisi-kisi produk-produk @madame.gie mana yg udah aku coba yg menurut aku bole di coba dan mana yang mendingan di skip aja. Ini sesuai sama selera dan pengalaman aku yaaaa jadi misalnya kalian punya opini yg berbeda ya sah-sah aja, mungkin malah bisa kasih aq tips n trick untuk cara makenya mungkin?Anyway, here's my brief thoughts on them : *BB Femme Liquid Foundation ❌ - menurut aku masih banyak base makeup yg lebih bagus yg harganya setara/bahkan lebih murah. Aku kurang suka finishing nya (dewy yang becek gitu).* Got You Covered Liquid Concealer ❌ , so far aku kayaknya kurang cocok sama complexionnya Madame Gie 🙈. Ini liquid concealer local paling murah sih kayaknya tapi dia kecil banget (jadi cepet banget abis) n so so banget.* Banana Loose Powder ❌ told ya aq ga cocok sama complexion mereka. Loose powder kalo buat aku harus halus, ringan dan finely milled gt - punya mereka tuh berat n sticky * Moondust Temptation Eyeshadow Palette ✅ suka! Kalo lagi sale bisa sampe 13rb an aja, worth untuk di koleksi!* Eyeready Liner 😐🤫✅❌ It's not horrible, tapi dia keluarnya kadang2 ga lancar and tersendat-sendat gitu susah bikin line super smooth yg aq mau.* Silhouette Blended Eyebrow ❌ nooo. Mereka ada eyebrow lain mungkin lebih bagus, tapi yg seri paling murah ini is a no no. Susah banget di pake.* Sweet Cheek Blushed ✅ YES!!! One of their best products, highly recommended!* Make It Sharp Contour ✅❌ ini sebenernya oke kok, cuma di aku warnanya ga cocok banget.* Blinded by Drama Highlighter ✅ YES! Another fave from them!* Magnifique Lip Liquid Matte ✅ nothing special but it's totally okay esp for the price.* Magnifique Lip Tint ✅ ini juga oke apalagi harganya miring banget.Share your experiences with them too please!
#BeauteFemmeCommunity
#SbyBeautyBlogger
#clozetteid
#startwithSBN
#socobeautynetwork
#onebrandmakeup
#madamegie
#madamegiereview
#reviewwithMindy
+ View more details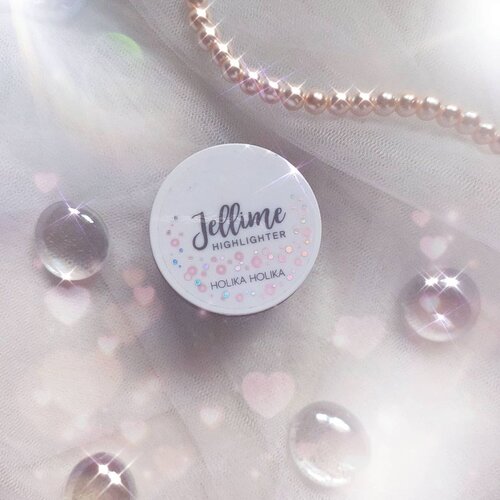 Korean highlighter's quality is below Western ones? Well, maybe you haven't try the right ones, because i have a lot of beautiful Korean highlighters that's every bit as awesome as Western branded ones!The latest one that i really like, quite unexpectedly because i never liked any wet highlighters before - is this Jellime Highlighter from @holikaholika_official . It's not super new or anything, they came out when those slime/jelly highlighter became a trend, i simply forgot that i got it 🙈.I actually only get it to get in the trend if anything, i was also a bit scared to actually use it because wet highlighters never really worked for me before, especially because i am a heavy powder user (because i have very oily skin, if i don't set my base it'd be game over for me in a matter of minutes 🙈) , wet highlighter would normally be patchy and clumpy on top of powders - and they move my base around, but not this one! It's definitely wet alright (but it's putty-like so it's not entirely liquid but a lot more solid and jiggly, like its name jellime - which supposed to be jelly/slime i guess?)It works super well on top of powder (ofc it works well on base without powder too, but avoid applying before setting your makeup if you plan on using powder), no shifting nor clumping detected!It's a bit hard to catch the full effect on camera, my shade 01 Feel So Candy (also available in 2 other shades) has pink microglitters but they are so fine when blended it actually doesn't look pink at all, just shiny and pretty - it looks pretty natural too (the glitters aren't chunky at all) as you can see from the close up pics so don't be afraid of how pink it is on the pot, it looks more light gold than anything once fully applied.If you want OTT, super blinding highlighter then this one is not your match, but if you want a unique, easy to use (it's hands down the easiest wet highlighter i've ever tried), glow from within type of highlighter then you should totally check this out.
#highlighter
#highlighterreview
#jellimehighlighter
#holikaholikajellimehighlighter
#kbeauty
#clozetteid
#sbybeautyblogger
#BeauteFemmeCommunity
#reviewwithMindy
+ View more details

loading ...
Back To Top