loading...
Search
109 RESULTS FOR RIMMEL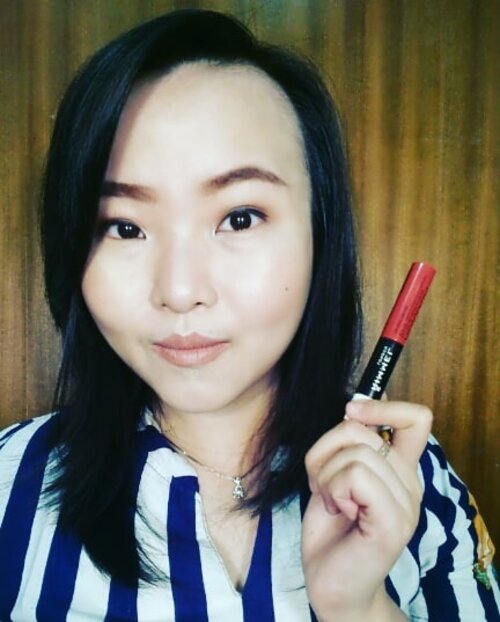 Yuhuu, masi tetep post batik demi feed yang rapi 😂. Ini pake atasan ABG yang aku pake juga dari @vaniabatik.id loh. Kalo aku memang suka pake yg lengen nya ga panjang / hem / rompi / vest. Nah tapi kita juga jual sih yang untuk muslim nya, lebih banyak malah hehehe
Oh ya,ini lagi makeup minimalis aja ya. More or less begini kalo makeup sehari-hari nih.
Dan yang aku pegang Rimmel London Provocalips 16hrs kissproof no 750 Heart Breaker dari @kumurabeauty yang kemaren-kemaren banyak ditanyain di postingan sebelah. Kali ini aku mix sama Makeover Intense Matte Lipcream biar ga terlalu merah dan ga aku pakein shine gloss nya si Rimmel.
#makeup
#motd
#beautymakeup
#lfl
#fff
#lipstick
#lipmatte
#clozetteid
#makeoverintensemattelipcream
#rimmellondonprovocalips

+ View more details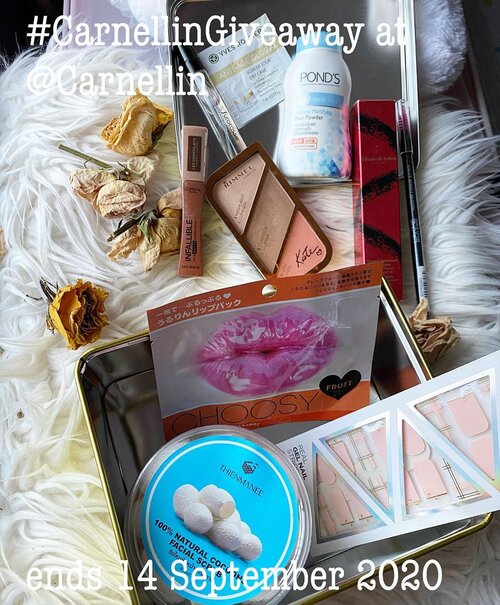 #CarnellinGA
Paket hadiah 3
Paket Gold
- Elizabeth Arden Mascara
- Pond's Face Powder
- Hair Perfume Furatase
- Rimmel Coral Glow
- Lakme Eyebrow Pencil
- L'Oreal Paris Pro-matte Liquid
- Gel Nail Coco
- Natural Cocoons
- Choosy Lip Mask
1. Follow @Carnellin
2. Repost dengan hashtag
#CarnellinGiveaway
boleh di igstory (harus di highlight) boleh di ig post. Dilarang tag @Carnellin. Cukup hashtag wajib.
3. Komen di post ini, kenapa kamu mauuu banget menangin dan tag dua teman kamu (real account, bukan brand dan bukan spam).
4.
#giveaway
berakhir tanggal 14 September 2020 dan pemenang dipilih random +/- 7 hari, lalu diumumkan di IG story @carnellin dengan di tag (24 jam).
5. Pemenang bayar ongkir hadiah.
6. Boleh komen dan like postingan aku yang lain.
7. 1 akun boleh komen maksimal 3x dengan tag teman-teman yang berbeda.
8. Boleh ikutan Paket Hadiah 1 dan 2 (di postingan sebelum ini), namun pemenang hanya boleh dapat 1 paket hadiah.
9. Be kind and be nice to each other ya dalam mengikuti giveaway ini 😊 let's spread positivity.
10. Semoga beruntung.
Psst..Rajin-rajin baca igstory aku ya, jika ada info lebih lanjut atau pertanyaan biasanya aku jawab di igstory juga.
#hadiah
#igdaily
#clozetteID
#instadaily
#igers
#beauty
#skincare
#beautygifts
#beautyproducts
#beautygiveaway
#makeup
#perfume
#ponds
#elizabetharden
#rimmel
#lakme
#lorealparis
#furatase
#lipmask

+ View more details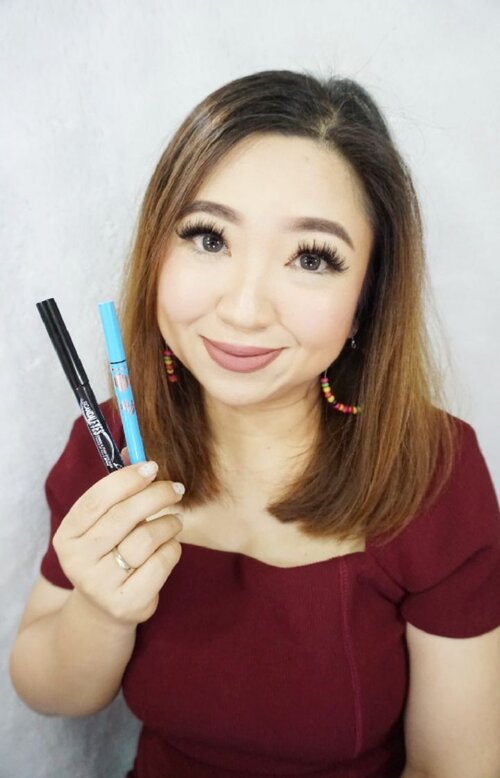 + View more details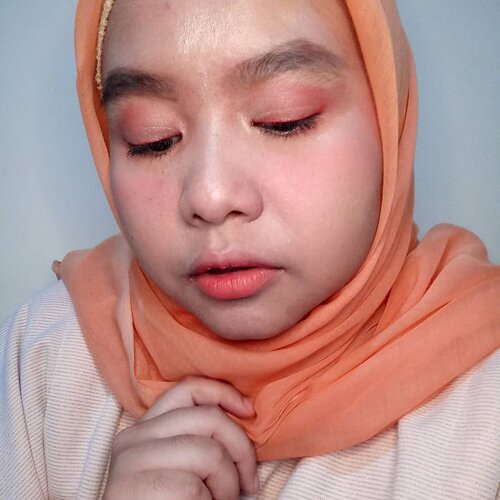 Hai I'm back 😆😆😆 Beberapa ada yang nanyain di look ini pakai produk apa aja. Kalau udah baca blogpostnya (klik link di Bio ya!) pasti tau. Tapi di post disini aja deh ya sekalian 😉 .Primer : @lacoco.id Aloe Vera Soothing MistFoundation : @lorealindonesia Infallible Total Coverage 305Concealer : Rimmel Stay Matte 010 Light Porcelain, @pixycosmetics 4 Beauty Benefits Concealing Base 01 Natural BeigeEyebrow : @fanbocosmetics Eyebrow Pencil BlackEyeshadow : @sephoraidn Medium Bag Makeup PalletteEyeliner : @maybelline Gigi Hadid Collection Lip Liner GG25 AustynMascara : @maybelline The Falsies Push Up AngelBlush on : @sephoraidn Medium Bag Makeup PalletteLips : @maybelline Gigi Hadid Collection GG09 Mccall, @clinique Chubby Stick Intense 04 Heftiest HibiscusHighlighter : @makeoverid Riche Glow Face Highlighter .-------.
#clozetteid
#clozettedaily
#makeup
#hijab
#hijabdaily
#hijabinspiration
#coralmakeup
#makeupinspiration
#softmakeup
#koreanmakeup
#makeupjunkie
#momblogger
#lifestyleblogger
#jumatberkah
#TGIF

+ View more details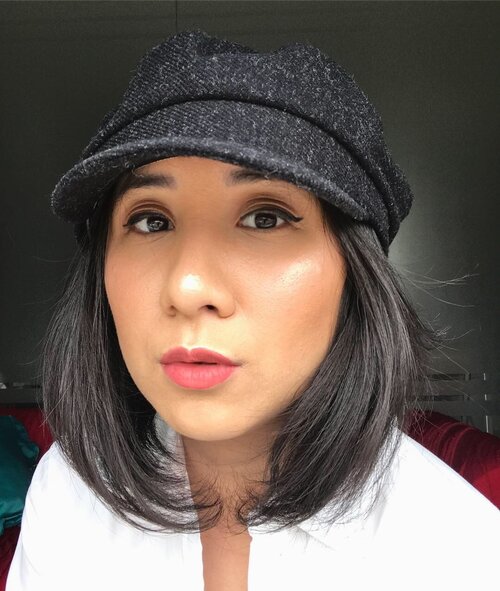 I am using:
- NYX total control drop Foundation shade True beige
- DEAR ME powder
- RIMMEL bronzer
- CHANEL blush on
- NAKED eye shadow
- BECCA highligter
- DEAR ME lip matte Luna

Hat from @loveontheweekend

+ View more details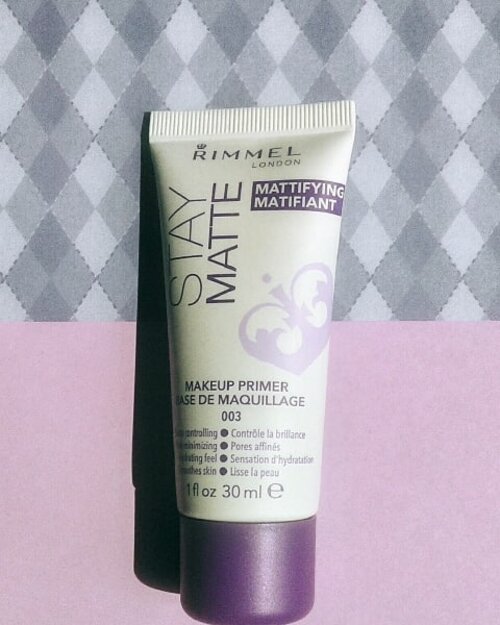 + View more details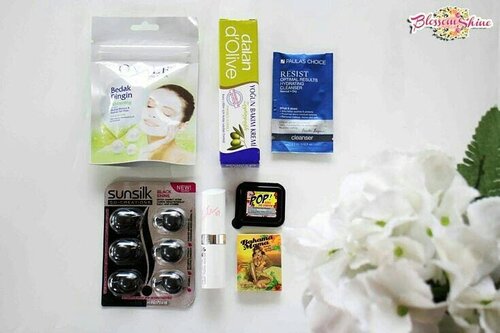 🚨 GIVEAWAY ALERT 🚨
Morning guys, happy Monday! I know.. Siapa coba yang suka hari Senin? Plus, lagi tanggal tua pula.. Soo.. Buat mengceriakan tanggal tua kalian, aku mau bagi2 Brand New dan Preloved Makeup dan Skincare yang belum pernah atau aku baru pakai sekali (Sebagian aku beli, sebagian lagi aku dapat sebagai hadiah). Daan.. Biar makin seru, GA kali ini aku akan pilih 3 WINNERS!! 😍😍😍 💖 Hadiah 1: Ovale bedak dingin, Daan D'Olive hand cream, Paula's Choice Clranser, Sunsilk Hair Vitamin, Rimmel Lipbalm, Pop Single Shadow dan The Balm Mini Bronzee 💖 Hadiah 2: Chichi Classic Eyeshadow Palette, Ellips Hair Vitamin, Tarte Blush Sample, Ulta 3 Red Nail polish, Madam Walker Silkening Blow Out Creme, Wardah Flame Eu de Toilette dan Mongongo Lip Conditioner. 💖 Hadiah 3: Clinique Mini Skincare Set + Mysterious Gift
.
How To Join?
1. Must follow @blossom.shine & Youtube Channelku - GRACIA CITA
2. Likes this photo
3. Comment Hadiah mana yang kalian mau +
#blossomshineGAtanggaltua
+ tag 5 teman kalian yang bakalan minat to join GA ini
4. Harus punya alamat post Indonesia. .
Gampang banget kan? 🙂
.
GA Closed 29 Juli 23.59 WIB
Pemenang akan diumumkan 31 Juli 2018 di IG story-ku. So pastiin kalian Turn On Notif dariku ya.
.
.
#blossomshine
#giveaway
#beautybloggerindonesia
#makeup
#makeutalk
#bloggertangerang
#bloggerperempuan
#ClozetteID
#flatlay
#GiveawayIndo
#beautiesquad
#kbbvmember
#indobeautysquad
#instaindonesia
#femaledailynetwork
#bunnyneedsmakeup

+ View more details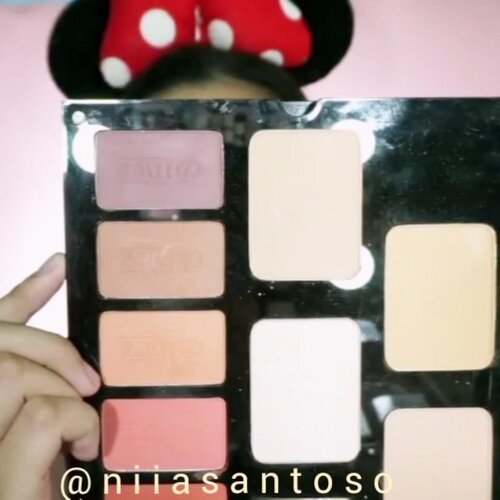 + View more details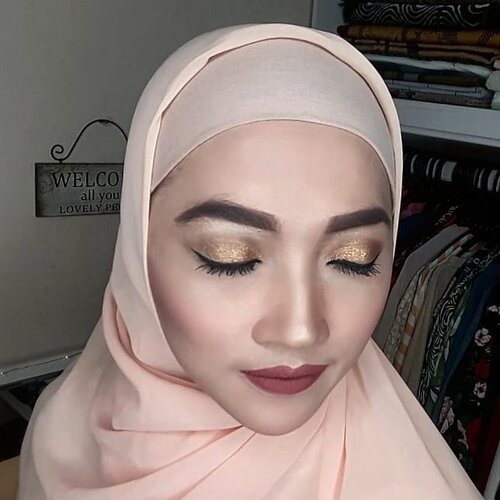 + View more details

loading ...
Back To Top