loading...
Search
1 RESULT FOR ROAMAROUNDTHEWORLD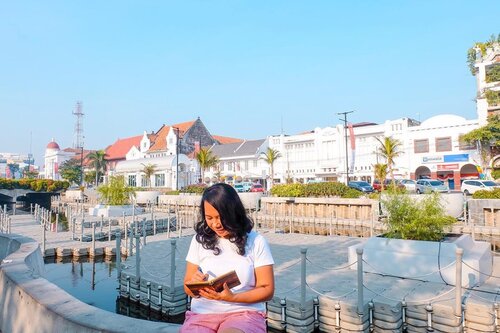 Do you keep a journal? I do. I even have several journal books:
.
1st journal for daily to do list (I use bullet method, thanks to @natalixia who introduced me this. It's more comfy than the Strikethru method I usually did and high five to @dewikr whom I know using this too).
.
2nd journal where I write my emotional feeling. I usually map my emotions here so I get to have better comprehension of I am going trough.
.
and last, the 3rd journal that I use whenever I am on a journey. You know, when you travel sometimes you meet local extraordinary people who tell you stories or information that doesn't even exist in Google. I don't have elephant memory so I write down all of those info (this was inspired by Mbak @windy_ariestanty posts. Thanks Mbak).
.
Currently I am using a journal book from @tenoon_id. It has accompanied me to Cambodia, Vietnam, Singgapore, Australia and of course when I am roaming around my own city.
.
With 95k rupiah purchase, not only you get a beautiful notebook covered by woven fabric for a memory keeper or store your ideas but you also help local economy. So, why not?
.
#travel
#roamaroundtheworld
+ View more details

loading ...
Back To Top