loading...
Search
9 RESULTS FOR SAILORMOONMAKEUP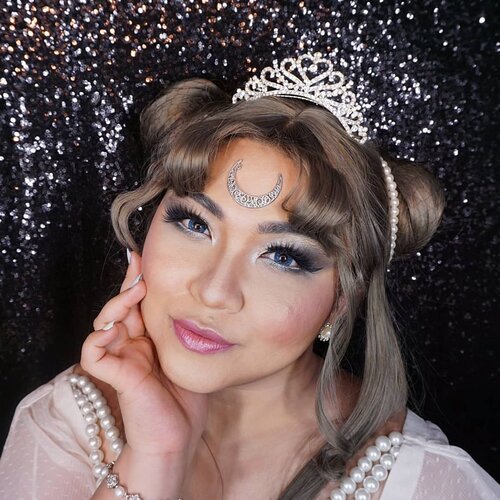 + View more details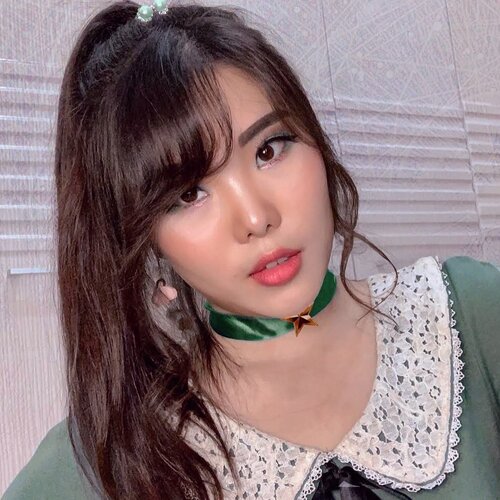 Siapa ini? 😂.
(Swipe left aja ya 😉).
.
.
Fun collaboration with amazing girls here, reminiscing our good old days watching Sailormoon :
1. Mindy (@mgirl83) as Sailor Moon.
2. Aiyuki (@aiyuki_aikawa) as Tuxedo Mask.
3. Ine (@inegunadi) as Luna.
4. Bella Sandra (@bellasandraa_ ) as Artemis.
5. Anita (@anitaa_bee ) as Saturnus.
6. Leonita (@leonita_wenny ) as Merkurius.
7. Lena (@magdalena_bhe ) as Venus.
8. Ochix (@ochix_zakiyah ) as Mars.
9. Chelshea (@chelsheaflo ) as Jupiter.
10. Gadis (@gadzotica ) as Pluto.
11. Angelika (@banieun08 ) as Pluto.
12. Ryan (@hincelois_jj ) as Uranus.
13. Vallerine (@vallerinechristaballe ) as Chibiusa.
14. Auzola (@auzola) as Serenity.
15. Yunika (@yunikatartila ) as Princess Ceres.
.
.
#sailormoon
#sailormoonmakeup
#sailormooninspired
#sailorjupiter
#sailormooncosplay
#ClozetteID

+ View more details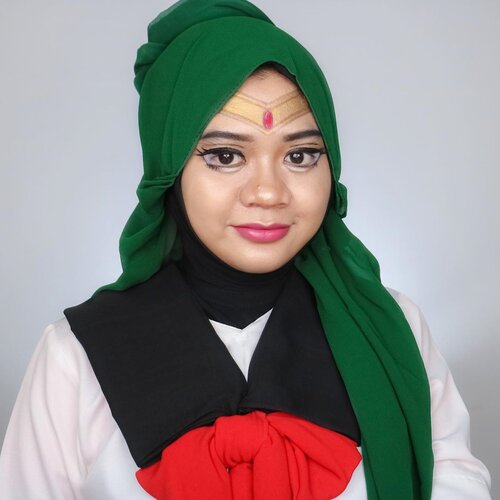 Yuhuuu akhirnya bisa posting collab makeup bareng temen-temen lagi~
Kali ini temanya Sailormoon dan aku jadi Sailor Pluto. Keliatan kan dari baju dan warna hijabnya? Disini aku terapin anime eyes walaupun nggak mirip banget sama matanya Setsuna Meioh. Banyak banget tantangannya bikin anime eyes karena harus enlarge mata 2x lipat sedangkan space mataku ya segitu aja 😂.
Btw, cukup puas sih sama outfitnya yg aku create pakai jilbab biar keliatan kaya outfit sailormoon. Sailor Pluto juga princessy elegan gitu kan, posenya ngikut deh 🙈.
Gimana nih makeup Sailor Pluto-nya, berhasil nggak? Kalian suka karakter Sailor Moon yg mana?
The full lineup :
1. @inegunadi as Luna
2. @mgirl83 as Sailor Moon
3. @aiyuki_aikawa Tuxedo Mask
4. @auzola as Serinity
5. @bellasandraa_ as Artemis
6. @leonita_wenny as Merkurius
7. @ochix_zakiyah as Mars
8. @vallerinechristaballe as Chibiusa
9. @chelsheaflo as Jupiter
10. @magdalena_bhe as Venus
11. @gadzotica as Pluto
12. @banieun08 as Neptunus
13. @yunikatartila as Ceres
14. @hincelois_jj as Uranus
15. @anitaa_bee as Saturnus
#sailormoon
#sailormooncollab
#thematiclook
#sailormoonmakeup
#animemakeup
#sailormooninspired
#sbybeautyblogger
#beautefemmecommunity
#indobeautygram
#bbloggerid
#beautybloggerid
#influencerindonesia
#influencersurabaya
#surabayainfluencer
#makeup
#beauty
#clozetteid
+ View more details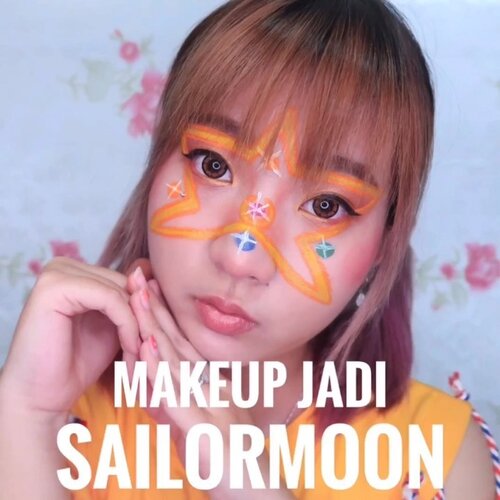 + View more details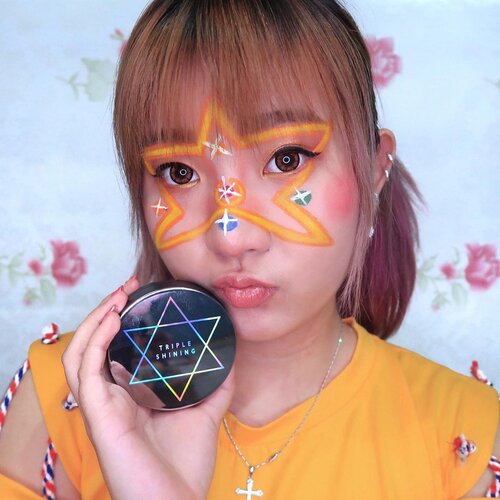 + View more details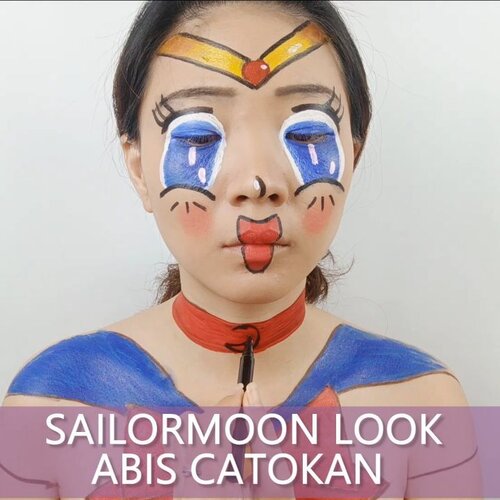 + View more details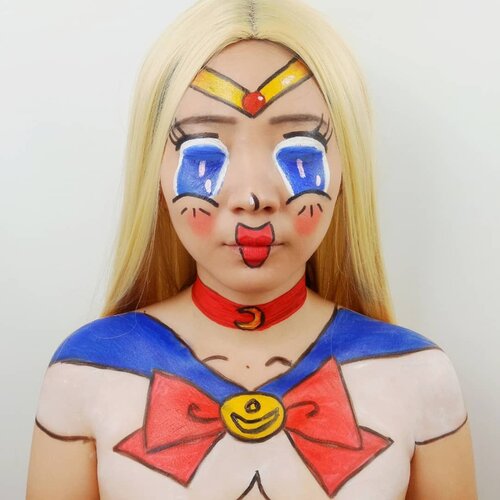 + View more details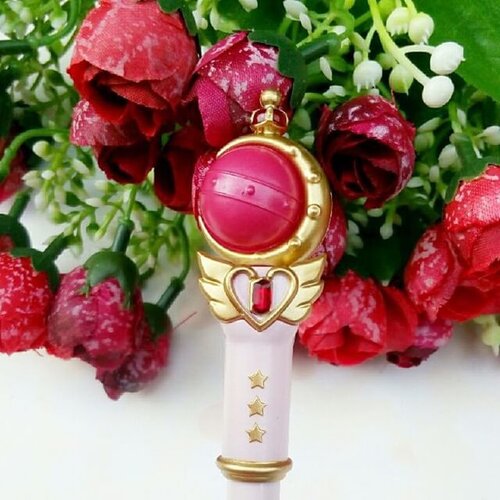 + View more details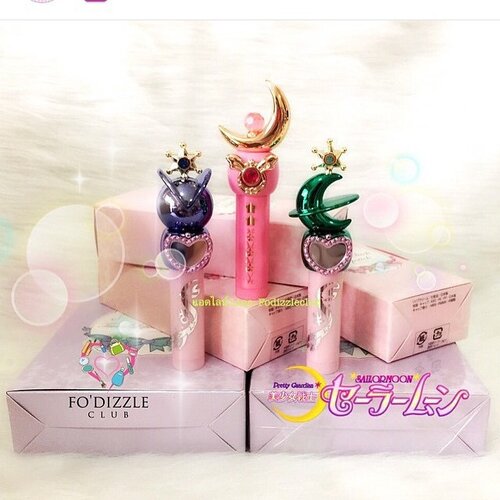 + View more details

loading ...
Back To Top