loading...
Search
897 RESULTS FOR SARIAYU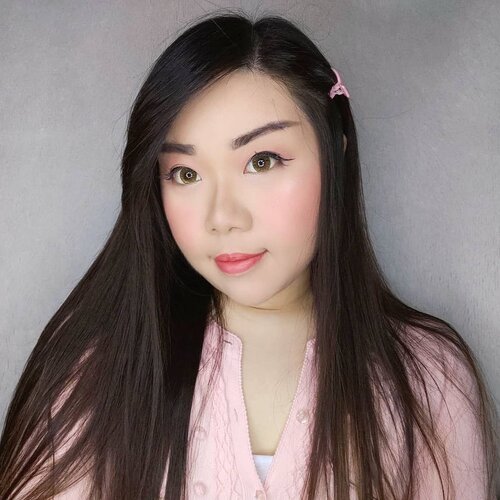 + View more details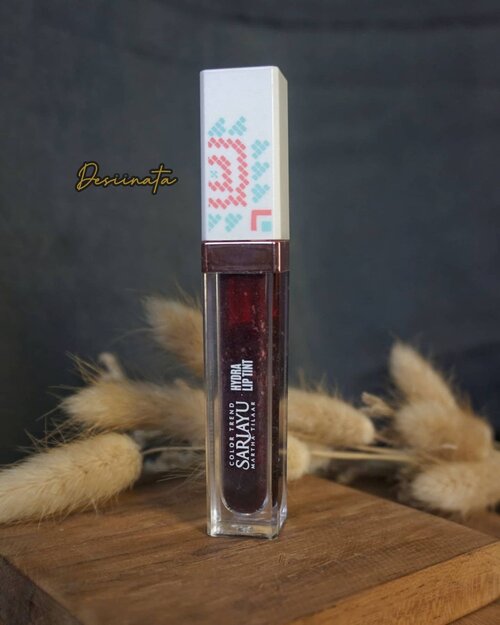 Story Review :
Di luar expetasi ketika coba Lip Tink dari @sariayu_mt ini shade W1-03 warnanya lebih kemerahan agak gelap dan cocok untuk ombre lip bagian dalam bibir , ketika diapplikasikan ada terasa manis, texture lebih cair , untuk pemakaian 3-4jam stainnya lumayan tahan tapi perlahan pudar juga tapi ga sampe ilang banget , diapplikasinya juga gampang diblending dan ga bkin bibir kering dan lumayan ookey dipakai daily makeup ala oran mageran ini karna natural shadenya .
_
Kalian sudah coba? Gmn mnrt kalian ? Anway :
_
Info pembelianny di highlight shopee aku ya 😊
.
.
#like4likes
#clozetteid
#RacunShopee
#ShopeeHaul
#ShopeeBagiMobil
.
.
#selfie
#셀스타그램 #강남 #일상 #소통
#일상스타그램 #소통스타그램 #좋아요
#좋반 #선팔 #얼스타그램 #셀카 #셀피
#좋아요반사
#reviewliptink
#sariayu
#hydraliptint
#kmakeup
#ktrend
#koreanmakeup
#skincare
#ombrelip
+ View more details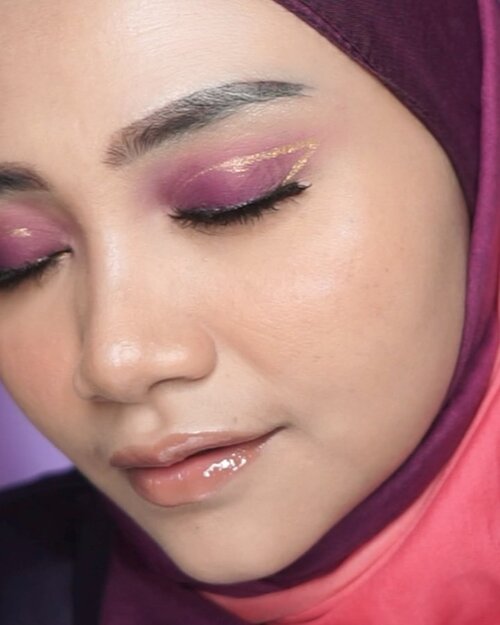 + View more details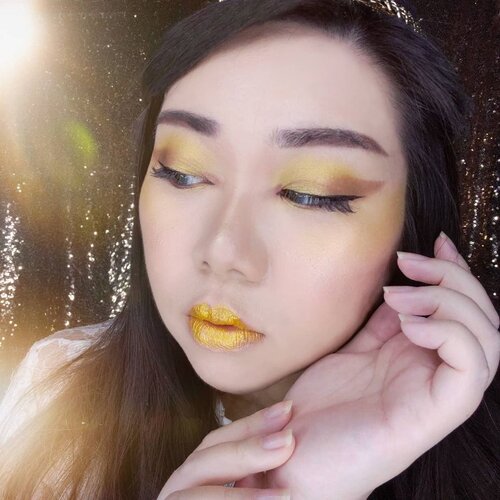 Finally is start experimenting with foxy eyes for this look hehe. I wanted a very sexy eye look Hera and what is sexier than foxy eyes right.. I am quite happy with how the eyelook turned out (although i really don't think solid gold lips are for me 🤣), i am grateful that my eye shape is very easy to manipulate (i think my eyes can be switched from kawaii to sexy only by switching contact lenses haha).When the idea of doing Greek Goddess collab came up, i knew i want one that uses a lot of gold colors as i already heave the head band that i wanted to use (bought years ago at @stroberiteen ) and i also already purchased a gold lipstick as well - and Hera is DA QUEEN alright. The gold lipstick was not as opaque and gold as i wanted so i added gold eyeshadows (the same one that i used on my eyes and as highlight - it's from @sariayu_mt ) on top to make it more molten gold than just gold glitters (btw this is the most asked question on my previous post!!!)The whole look is just alright for me (told ya i'm not vibing with the solid gold lips 🤣) but i really love the eye makeup and i'd be sure to do more foxy eyes soon! I'm addicted!
#hera
#heramakeup
#greekgoddess
#thematicmakeup
#greekgoddessmakeup
#BeauteFemmeCommunity
#SbyBeautyBlogger
#clozetteid
#startwithSBN
#socobeautynetwork
+ View more details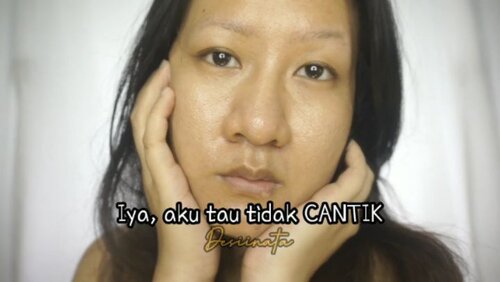 Karna cantik itu Percaya Diri dan bahagia
_
Prduct used :
Cleanse + Tone wipes by @jafracosmetics
CC Creme by @jafra_id
Cream Blush on @jafracosmetics Cashmere Peony
From @windasgt
Buy Jafra from @windasgt
Buy Jafra from @windasgt
Buy Jafra from @windasgt
Buy Jafra from @windasgt
_
Concelear by @getthelookid True Match
Eyeliner shade black by @yvesrocher_id
Mascara by @getthelookid
Loreal Double Extension
Compact powder by @martinezbeautyofficial
Shade 01
_
Eyeshadow Gili Lombok @sariayu_mt
Face Pallette Contour by @somethincofficial
Eyebrow pallette @nyxcosmetics_indonesia
_
Eyeliner Gel @merzy_official
Lipstick @milktouch_official
Lip gloss @romand_indonesia
from
@hicharis_official @charis_celeb
:
:
#clozetteid
#makeupkorean
#dailymakeup
#simplemakeup
#truebeauty
#makeuptutorial
#makeuplooks
#selfie
#일상스타그램 #소통스타그램 #좋아요
#좋반 #선팔 #얼스타그램 #셀카 #셀피
#좋아요반사
#likeforlikes
#likeforlike
#likeforfollow
#맞팔 #선팔하면맞팔
+ View more details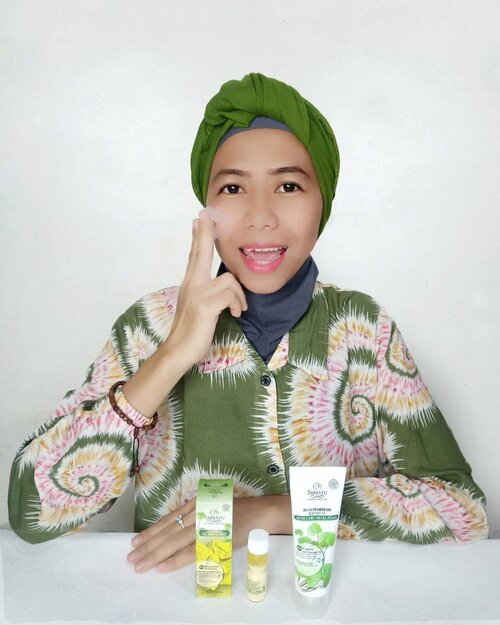 Entah kenapa dari jaman SMA, jerawat betahhhh bangett berkunjung.. Cinta mati!!!Kalau PMS, Begadang, atau Hamil, pasti deh muncul jerawat inii.. 😂Nah ini dia nih treatment legend kuu dari jaman SMA.. Ampuh mengurangi jerawat harganya ramah pula 😍✨TIPS MENGATASI JERAWAT
#DIRUMAHAJA
✨Belakangan ini aku lagi bermasalah banget dengan jerawat (sering begadang sihh 😬). Dan kali ini aku mau kembali pakai Acne Starter Pack yang menjadi andalanku dari jaman SMA dulu yaitu "Sariayu Acne Care".2 produk yang paling berperan adalah Facial Foam dan Intensive Acne Care-nya. ✅ Sariayu Acne Facial Foam mengandung ekstrak Centella Asiatica yang memangsudah terkenal bermanfaat untuk merawat kulit berjerawat dan membersihkanwajah dan mengurangi minyak berlebih sehingga dapat mencegah timbulnya jerawat. ✅ Sariayu Intensive Acne Care yang mengandung Sulfur dan Centella Asiatica (sebagai obat totol di bagian yang berjerawat)Good newsnyaa, @sariayu_mt lagi ngadain kompetisi Mams Total hadiahya 10JUTA RUPIAH! Cara ikutannya gampang banget, kalian cukup posting foto dengan salah satu produkSariayu Acne Care Facial Foam atau Intensive Acne Care dan buat caption menarik tentang pengalamanmu mengatasi jerawat! Good Luck yaaaa.. 🤩
#Sariayu
#SariayuAcneFighter
#SariayuAcneCare
#ClozetteID
#SmartMumsID

+ View more details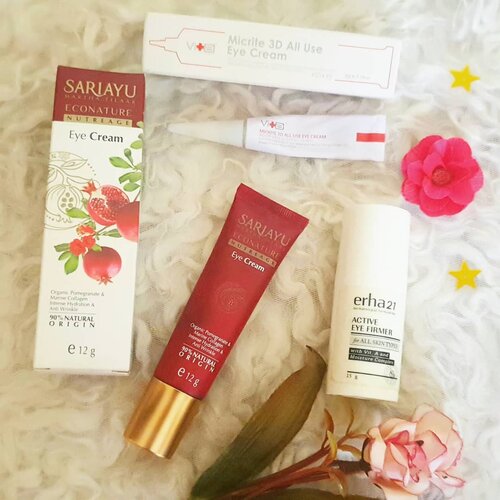 DARI MATA KE HATI
Nah kalau ini krim dan serum mata yang pernah dan lagi dipakai. Semuanya enakkk 🤣🤣. Enak di saya itu yang pertama cepat meresap gak lengket dan gak bikin kering. Yg gak sesuai ekspektasi gak di foto 🤭.
Yang udah habis ERHA21, walau harganya tinggi tapi pakainya awet, dan ini kelihatan efeknya pas lagi tes usia kulit wajah pas acara beauty class gitu (sebelum pandemi), beauty consultant bingung karena kerutan di mata sedikit bangett untuk usia saya saat itu 💃.
Habis itu ganti ke eye cream sariayu, tapi baru pakai 1 minggu saya pindah ke swissvita karena ternyata udah mau expired (akibat kebanyakkan nimbun skin care 😋). Yang swissvita juga cepat meresap tapi pas udah meresap ada rasa lengket dikit kalau di pegang2. Cukup efektif di saya karena kerutan mata cuma nambah dikit dan masih samar.
Untuk daerah mata kadang saya pakai masker khusus mata juga, gak rutin sih tapi lumayan bikin mata rileks 🤭.
Sekarang berhubung mata udah sepet, ijin memejamkan mata sejenak alias tiduran dulu ya 😁.
Good nitee!!
#skincare
#eyecare
#eyecream
#reviewskincare
#sharingskincare
#momhillsharing
#momhillreview
#clozetteid
#erha21
#swissvita
#sariayu
+ View more details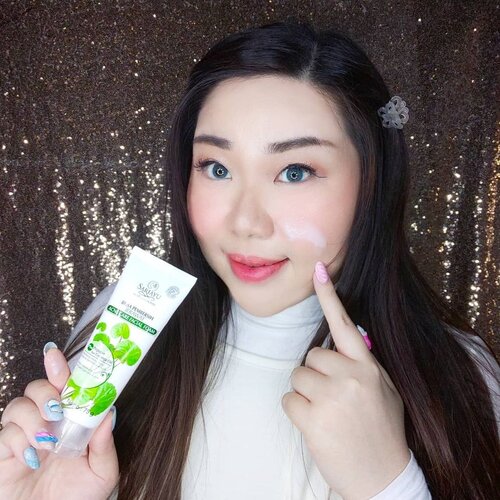 + View more details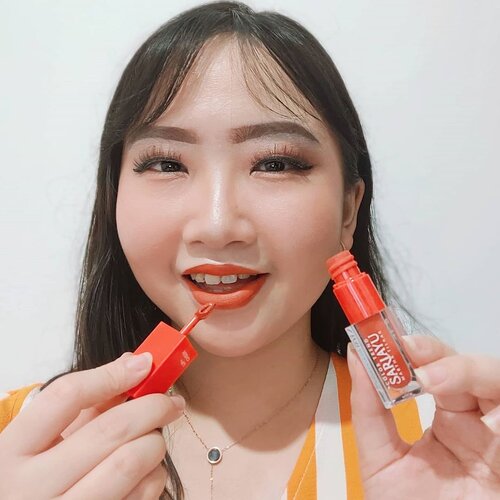 + View more details

loading ...
Back To Top