loading...
Search
1,176 RESULTS FOR SCENTED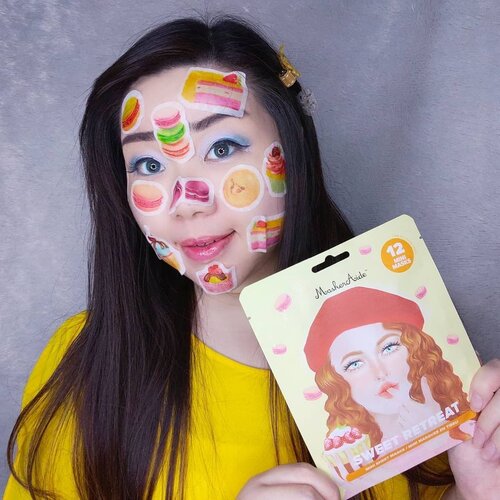 I honestly have mixed feelings about this mask set from @maskeraidebeauty - But let's start with the positives (because there are a lot of them!) :+ It's ridiculously cute!+ The concept is fun and it makes doing your mask fun, which is helping in my case because i don't particularly enjoy the hassle of applying facial mask 🤣!+ It has a sweet, tantalizing scent. I don't usually like strong scents when it comes to my skin care (esp if it smells like flower/baked goods/artificial fruit) but this one is so mouth wateringly sweet i forget to feel weird about it (but it has no negative side effect so no worries for me).+ It has thin sheet pieces and the serum is watery so the serum delivers fast to my skin and application time is shorter than regular, super wet, slimy sheet masks.+ It really works to make my skin hydrated without the overbearingly sticky and greasy effect most Korean sheet mask seems to give me.In the meantime i am concerned about :- How the sheet pieces are so thin yet there are a truckload of the watery serum left in the package, the amount of the serum (and it's really really thin and watery too, almost like water so you can totally spill it all over if you're not careful) left is really overwhelming and even though i use it all over my body+husband's i can't help to think most people would probably dump it? Seems like such a waste for me.- Since the sheets are so thin and in smaller pieces, they don't hold all that much serum (hence the leftover), i worry about how effective the mask set would be for drier skin that needs more hydration, they might not get the full potential of the mask because of the concept.However, it is still a great product that i will definitely use again, it's so much fun and you can even take selfies with them (as you can see, i got a bit carried away 🤣🤣🤣) so if you're interested you can get them at my Charis Shop (Mgirl83) for a special price or type
https://bit.ly/sweetretreatsMindy83To
directly go to the product's page 😉.
#SweetRetreatSET
#maskeraide
#CHARIS
#hicharis
#reviewwithMindy
#beautefemmecommunity
#koreancosmetics
#clozetteid
#sbybeautyblogger
#koreanskincare
@hicharis_official @charis_celeb
+ View more details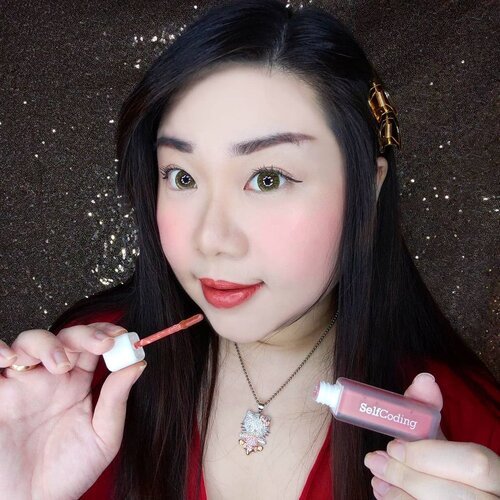 My second @selfcoding.official Code Crush Matte Liquid Lipstick, this time in shade
#Nostalgia!
Honestly i am not the best when it comes to decribing shades (nor scents 😅) but to me the shade Nostalgia is a very wearable, muted brown-red with orange undertone. I wore it on CNY and was worried it'll look pale/too nude (because it looks kinda nude in the tube) but it turned out to be bold enough to brighten my face right away, i'd say it's an alternative to red lippies if you want a lippie in the reddish color family but is intimidated with true, bright reds. It might be kinda nude for deeper skin tones, but for my fair skin it's pretty bold in an understated kind of way.
Code Crush Matte Liquid Lipstick is very pigmented, easy to apply, comfortable and light weight, also very long lasting! I wore it all day long and eat heavily - it still leaves a strong stain (the middle part gets the most hit, as usual).
Get them only at my Charis Shop (Mgirl83) for a special price or type
https://bit.ly/selfcodingMindy83
to directly go to the product's page 😉.
@hicharis_official @charis_celeb
#selfcoding
#lipstick
#CodeCrushMatteLiquidLipstick
#CHARIS
#hicharis
#charisceleb
#reviewwithMindy
#beautefemmecommunity
#koreancosmetics
#clozetteid
#SbyBeautyBlogger
+ View more details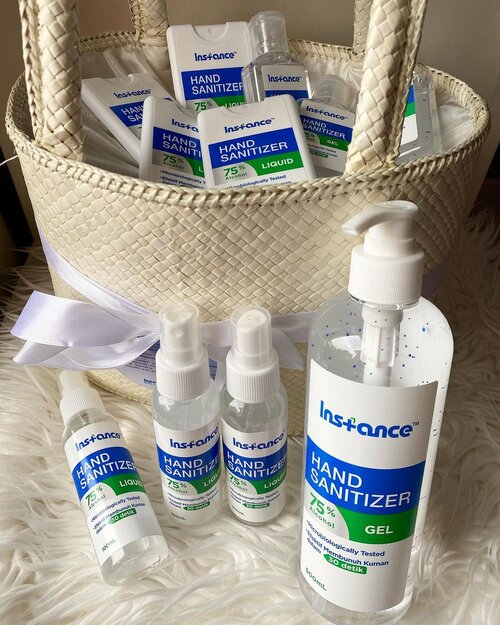 + View more details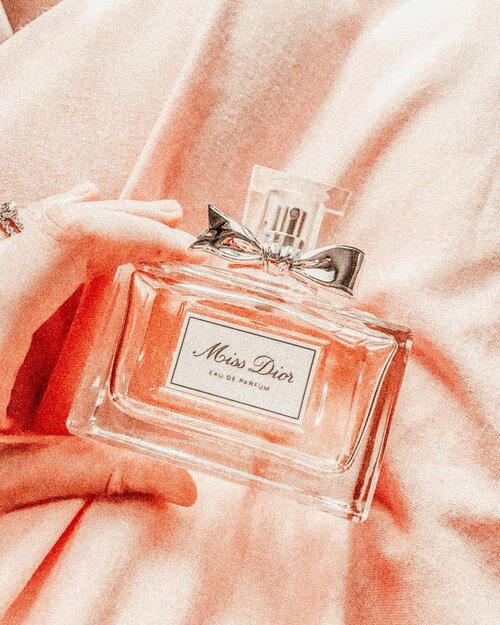 + View more details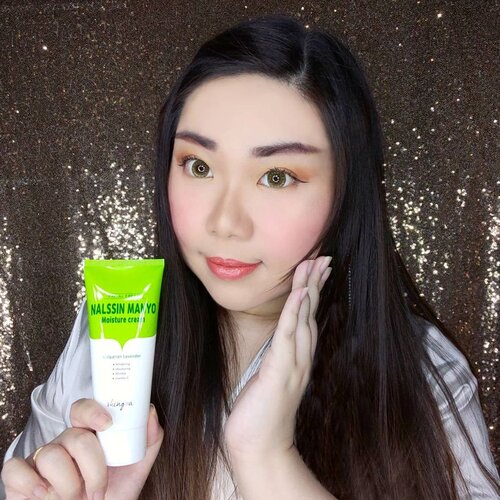 My skin been loving this lately : @skingoa Nalssin Manyo Moisture Cream!
It's a deep moisturizing, lavender scented (i used to dislike lavender scents but i have gradually accept it better hehe) cream moisturizer that has a light cream texture (you can see from the close up pic of the texture that it's not too thick so it's easy to get absorbed into the skin) that keeps my skin deeply hydrated and improve my skin texture to be suppler and mochier.
It is suitable for all skin types - even sensitive skin, both dry/dull skin and blemish prone skin can benefit from this cream. I have oily skin and i do find this cream to make my skin feels a little greasy so i prefer to use it at night as i find it too heavy for day use, especially under makeup. Another proof that it's super moisturizing is how i used it all over my face (including my eyelids haha. I do this with some Korean creams that can be used in all parts of your face) and within a week it gets rid of all dry spots from my lids and i actually notice my lids become oily for the first time in a long long time (it's apparent when i used eyeshadows) 😳😳😳.
With key ingredients like Hyaluronic Acid, Adenosine, Shea Butter, Niacinamide, Vitamin C and E, Centella Asiatica and Lavender to moisturize, brighten and reduce signs of aging like wrinkles, Nalssin Manyo Moisture Cream is also free from harmful ingredients making it super ideal and safe to use!
It's a very no-nonsense type of moisturizer that (who dislike too many steps in my skincare routine) works like a charm and i find to be very convenient to use. Trust me, it'll make your life (or at least your skin care routine) easier!
You can get yours with special price at my Charis Shop (Mindy83) or type
https://bit.ly/nalssinmanyoMindy83
to get directed to the page directly.
@hicharis_official @charis_celeb
#skngoa
#NalssinManyo
#CHARIS
#hicharis
#charisceleb
#kbeauty
#clozetteid
#sbybeautyblogger
#BeauteFemmeCommunity
#reviewwithmindy
#skincare
#koreancosmetics
+ View more details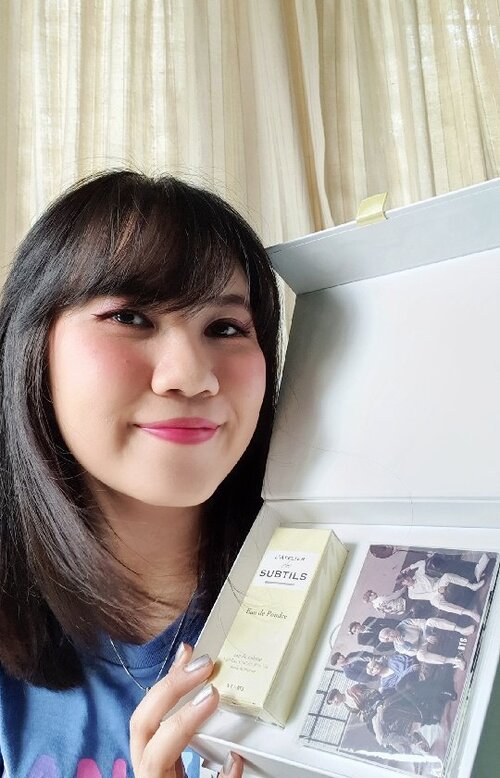 + View more details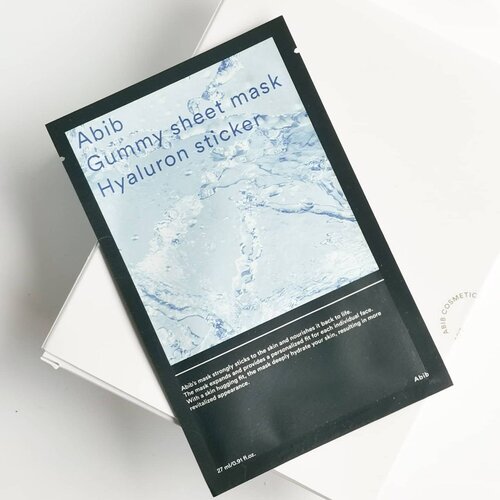 Abib - Gummy Sheet Mask (Hyaluronic Sticker)
Ini adalah variant terbaru dari Abib Gummy Sheet Mask. Fungsi utamanya adalah untuk deeply hydrate, menjaga kelembapan serta elastisitas kulit.
Main Ingredients
💦 Triple Hyaluronic Acid : provides deep hydration
💦 Blue Agave Extract : keeps the skin moisturized
💦 Centella Asiatica : wound healing properties
Material & fit
Seperti variant lain dari Gummy Sheet Mask Line, masker ini bahan lembarannya terbuat dari microfiber yang super lembut dan nempel dengan kuat. Bisa dibilang ini bahan lembaran terbagus yang pernah aku coba. Sayangnya, aku merasa ukuran lubang mata, hidung & bibirnya lebih kecil dibanding variant lain. Untungnya bahan masker ini elastis, jadi bisa aku tarik supaya pas.
Texture & scent
Memiliki essence yang cair, bening dengan sedikit kekentalan dan terasa ringan. Agak slippery tapi ga lengket maupun berminyak. Baunya enak, ada hints milky and creamy.
My experience
Aku gunakan masker ini setelah mengaplikasikan hydrating toner dan dalam keadaan kulit lembap/ sedikit basah. Bahan lembarannya yg bagus terasa sangat nyaman dikulit, semakin lama digunakan dia semakin melekat seiring terserapnya essence. Jadi, pas lembaran diangkat kesannya kayak nglupas stiker.
Hasilnya kulit jadi super lembap & well hydrated. Nampak plumpy, permukaannya halus dan glowing. I really love this mask, bisa jadi skin saver pas kulit dadakan butuh kelembapan or hidrasi ekstra.
@abib.global
#abib
#abibsheetmask
#kbeauty
#sheetmask
#skincare
#skincareroutine
#sheetmaskreview
#maskreview
#sheetmasklover
#sheetmasking
#beauty
#beautycommunity
#beautyreview
#skincarereview
#clozetteID

+ View more details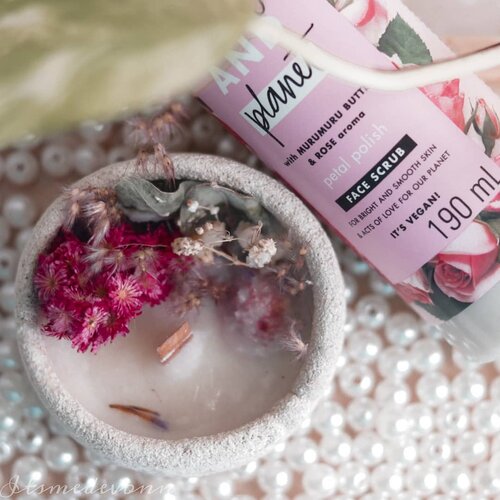 Weekend ini pertama kali @lovebeautyandplanet_id & @____homlab bikin workshop bareng sama
#LBPLoversKita
bikin scented candle dengan wangi Sandalwood.Yg menarik adalah wadah candlenya ini terbuat dari eggshell (kulit telur) yang diproses pakai kimia yg aman.Kemasan produk dari homlab juga terbuat dari biomaterial dan aman dan ga ngerusak lingkungan.Sama seperti love beauty and Planet yang punya misi menyelamatkan bumi dengan cara
#SmallActsofLove...
#clozetteid
#lovebeautyplanetid
#homlab
#scentedcandle
#workshop
#love

+ View more details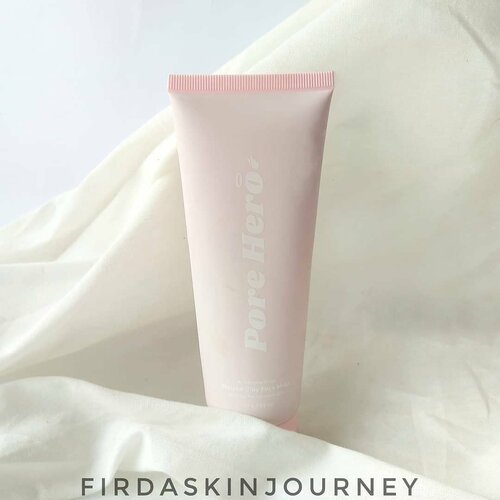 Pore Hero Matcha Clay Face MaskClay mask jadi salah satu jenis masker favoritku karena hasilnya oke buat kulitku yang tipenya cenderung oily. Tahun lalu, aku coba beberapa clay mask dari brand lokal. Dari beberapa clay mask yang aku coba, clay mask dari @poreherobeauty ini jadi salah satu yang aku suka, bahkan produk ini jadi produk terfavoritku di tahun 2020.-Masker ini dikemas dalam tube berwarna pink, warnanya gemes banget. Sayangnya, pemilihan warna font nya kurang pas karena kontras banget. Jadi tulisannya gak jelas dan susah dibaca.-✨Texture & ScentMeskipun namanya clay mask, tapi teksturnya ringan banget. Ada serpihan daun green tea di dalamnya, sepertinya sih, daun green tea nya dijadikan sebagai eksfoliator ringan. Saat aku gosok, ternyata gak sakit sama sekali. Wanginya enak, wangi green tea, segar. Kadar wanginya gak berlebihan.-✨ResultAku ketagihan pakai produk ini, sampai-sampai aku harus ngerem buat pakai ini karena males juga kalo kulitku kena gesekan si daun green tea nya tiap hari, meskipun gak keras juga.-✔️Setelah pakai masker ini, aku merasa kulitku jadi lebih bersih dan sedikit lebih cerah.✔️Spot di wajah yang awalnya kasar berubah jadi lebih halus, jadi enak dipegang.✔️Aku sempat mengalami breakout beberapa waktu yang lalu karena gak cocok sama suatu produk. Pas aku coba pakai masker ini, rasanya nyut-nyutan di bagian jerawat, terasa agak cekit-cekit tapi gak lama. Besoknya, jerawat mulai membaik dan gak jadi gede, gak kempes juga, cuma kelihatan kalau jerawatnya udah mulai kalem.✔️Buat ukuran clay mask, ini nyaman banget. Ini bukan tipe masker yang kering dan bikin kulit ketarik banget. Malah ini daya tariknya, meskipun namanya clay mask, tapi gak ada sensasi ketarik pas pakai ini.-Kalau kamu lagi cari clay mask lokal dengan harga yang gak mahal-mahal amat tapi kualitasnya oke, kamu bisa coba produk ini. Harus coba.-*gifted.

+ View more details

loading ...
Back To Top