loading...
Search
582 RESULTS FOR SCHOOL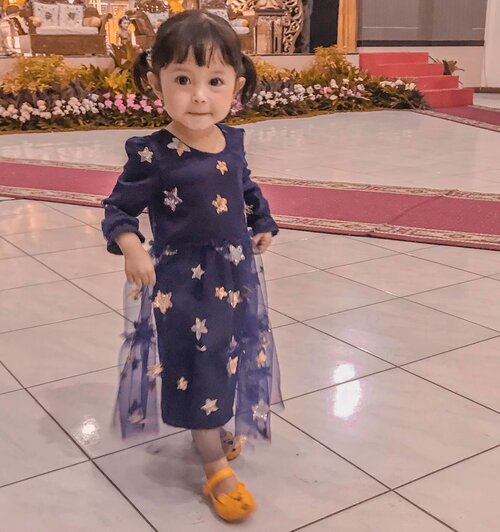 + View more details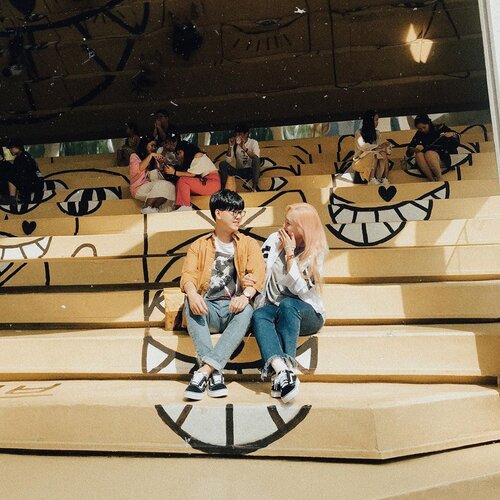 홍대에 새로운 곳이 생긴거 같아요! 휴식장소로도 인별 사진으로도 딱이네요! 노랑이 체크와 청바지가 잘어울리는 배경인거 같아요! 이날 가을인데도 햇볓이 뜨거워 녹는줄 알았습니다 ㅠㅠ 그나저나 커플로 반스 기본 검정으로 맞춰봤는데 너무 마음에 드네요~ 👌-Hey yo! Hi guyssssssLast time we've been to HONG DAE! I guess this is new resting area from bank(?) Anyway you can take Instagrammable photo in here like us. By the way We bought Couple shoes from @vans "VANS OLD SCHOOL BLACK" ! It's best seller in Korea Why? Fact that when we bought this shoes it's the last one especially women size 😅We paid around $57, Rupia 804.231-
#sohanexplorekorea
+ View more details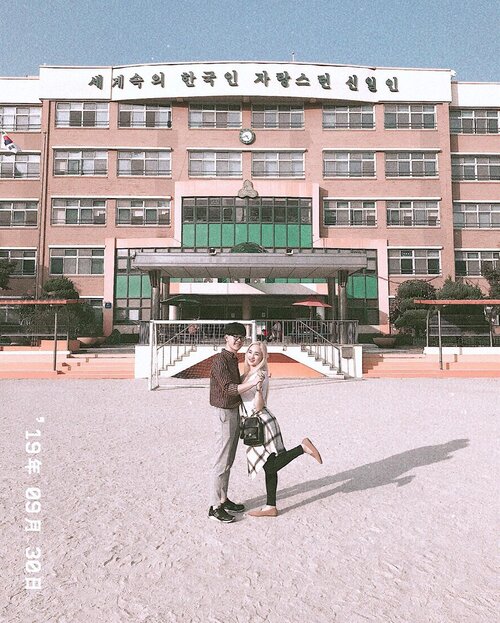 •09.30.2019•You and me in front of primary school.It's meaningful and wonderful day with my husband. Next time i want to be there with our kids👨‍👩‍👧‍👦-Any different between Korea and Indonesia primary school? 📝-
#sohanexplorekorea
#soyanchildhood
#clozetteid
+ View more details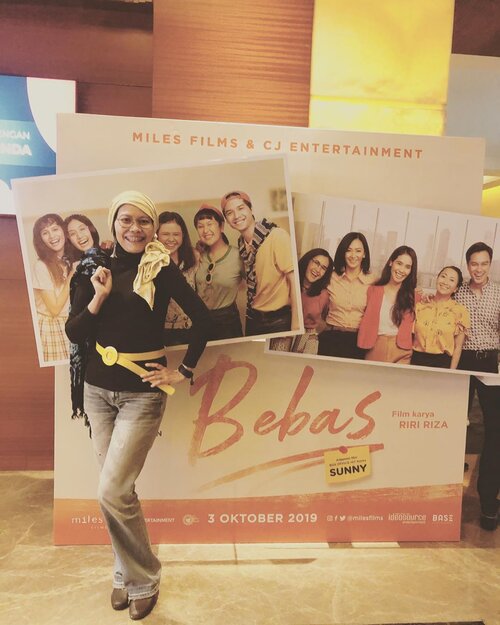 Tryna back to 90s fashion style with bell-bottom a.k.a cutbray denims on bottom.
The @bebasfilms effect 😂 .
.
Today is the day! Bring back my high school memories. Laughing almost during the movie, sing along and "Hey! The scenes are so relate!"
.
.
Setelah minggu penuh ketegangan demo dan deadline, coba tinggalkan.. tinggalkan saja semua persoalan. Waktunya tertawa lepas bareng para casts di
#filmBebas
Renyah dan tetap bermakna khas @mirles .
@sbachtiar @widimulia @indybarends @baimwong @marshatimothy terima kasih sudah mengingatkan untuk bereuni .
.
#gengBebas
muda: @lutesha @sherylsheinafia terima kasih sudah melempar kami ke masa belia .
.
#clozetteid
#lifestyle
#fashionable
#
#90s
#fashionableme
#filmIndonesia
#fashionaddict
#fashionate

+ View more details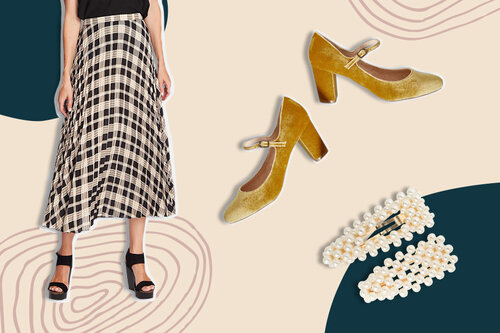 Nostalgia meets office attire.
Simak juga artikel menarik lainnya di Article Section pada Clozette App.

+ View more details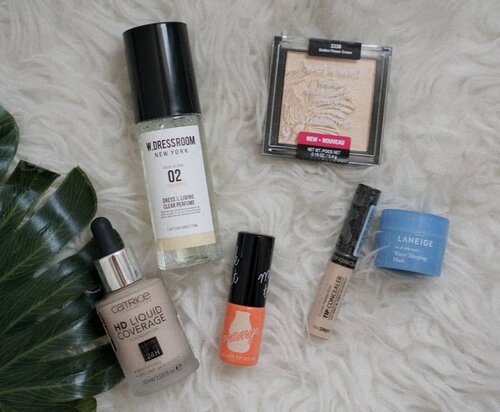 GIVEAWAY TIME!!
Selama bulan September ini, aku bakal ngadain giveaway setiap minggunya loch, dan untuk giveaway mingguini hadiahnya
🌸Catrice HD Liquid Coverage Foundation
🌸Too Cool For School Liptint
🌸The Same Tip Concealer
🌸W.Dress Room Clear Parfume
🌸Laneige Water Sleeping Mask
🌸Wet N Wild Highlighter
Caranya:
1.Follow Instagram @Shanty_huang.
2.Subsribe channel youtube, like dan comment
3.Repost Foto ini di instastory, atau di share
#ShantyhuangGiveaway
dan Tag aku ya.
4.Tag 3 teman kamu untuk join giveaway ini
5.Komen di Foto ini "kamu lebih suka baca blog atau nonton youtube" kenapa?
5.Support dan Aktif di IG dan Youtube aku.
6.Giveaway berlangsung 16 September - 22 September
Aku bakal pilih 1 pemenang berdasarkan jawaban dan keaktifan, dan Free Ongkir untuk hadiahnya.
#shantyhuang
#shantyhuanggiveaway
#giveawayindonesia
#giveawaymakeup
#giveaway
#makeupgratis
#giveawayindo
#beautyblogger
#clozetteid
#clozettedaily

+ View more details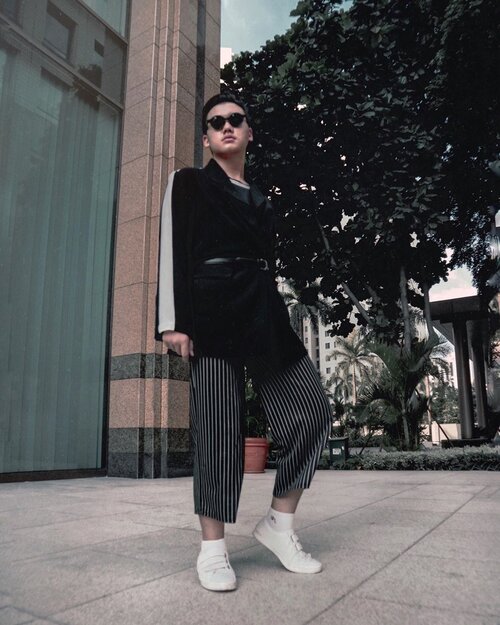 + View more details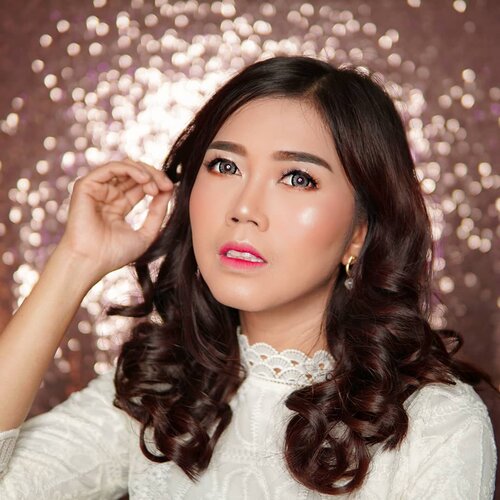 Akutuh kangen gajian, rasanya udah lama banget ga punya office hour adanya school hour yang kalo udah jam pulang sekolah langsung jilbab mode on 🙈.Trus ada yang nanya kapan jilbab seterusnya?🏃‍♀️🏃‍♀️🏃‍♀️.Btw have a nice weekend💋.
#lifestyle
#clozetteid
#makeup
#beauty
#motd

+ View more details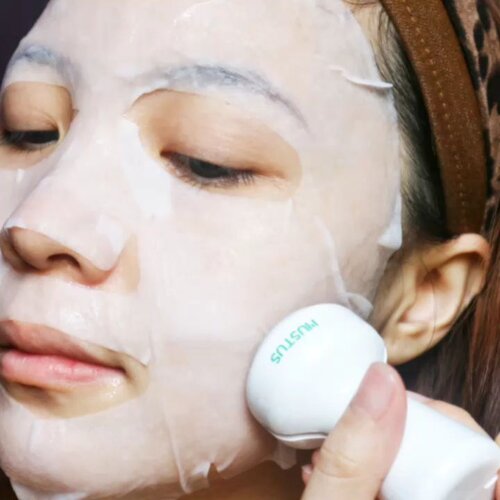 What I do after taking munchkin to school ✨
MUSTUS ICE V COOLER
This so-called face cooler really helps relaxing my skin after being in the meany heat outside. I put it in the fridge overnight, and it is ready to get rolleeeeedddd the next morning. It gives that coooooling sensation that really lifts up your mood, even after a tiring day.
This tool is small and so easy to throw in bag for someone who's mobile. It is made out of plastic, so worry not hey clumsy hand they hear yew 👋
Maintenance is also easy-peasy , you only need to wipe it wet tissue after use then store it back in the fridge / freezer.
ICE V-COOLER
https://hicharis.net/thebeautywimp/gu1
#FACECOOLER
#V_COOLER
#CHARIS
#MUSTUS
#CHARISSTORE
#charisAPP
@hicharis_official @charis_celeb
_______________
CENTELLIAN 24 MADECA DERMA MASK
The sheet mask i wore in the vid is ny new favorite!
It really works in shrinking my pores and gives my skin an instant glow. It is so moisturizing as sometimes I dont put on any moisturizer afterwards , yet it doesnt leave any tackiness.
There's alot of EO contained in this sheet mask, since my skin is fine with EO so it'll be gewddd. However, if you have sensitive skin you might need to double check it.
Adherence is good, it doesnt easily slip down my face.
Madeca Derma Cream&Mask
https://hicharis.net/thebeautywimp/gfe
#ACNERESCUEKIT
#MADECACREAM
#MADECADERMAMASK
#ACNE
#CREAM
#MASK
#DERMA
#SKINCARE
#KBEAUTY
#CHARISPICK
#CHARIS
#CHARISCELEB
@hicharis_official @charis_celeb
+ View more details

loading ...
Back To Top