loading...
Search
1 RESULT FOR SCIFIMOVIE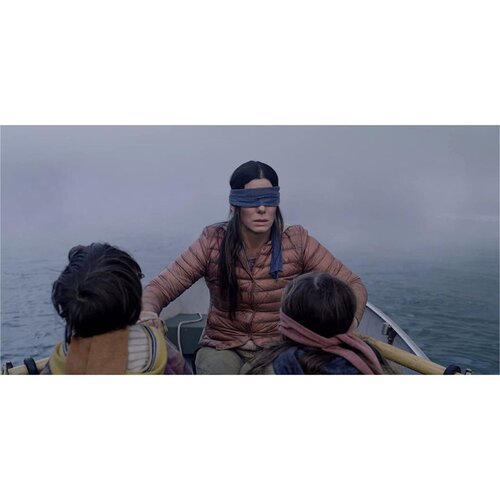 #KicasxMovie
Random tiba-tiba ingin re-watch @birdboxmovie iMDb 6,6 Drama - Horror - SciFi.
Cerit tentang 'zombie apocalypse' karena tiba-tiba muncul Makhluk yang gak kasat mata. But once you see IT, it makes you kill your self. Sounds bad, huh?
Secara keseluruhan film ini mengambarkan betapa keras SURVIVAL. Jelas ada gambaran banyaknya karakter manusi yang muncul di saat kepepet dan tidak stabil. Yang terlihat jahat bisa jadi yang sangat penolong. Yang terlihat baik, punya jabatan, dan mapan mungkin malah orang yang paling egois sepanjang hayat. Ada juga yang terlihat tenang tapi ujungnya menusuk. Well, that's a life!
Tokoh utama di sini Tante Sandra Bullock, Malorie. I just love Malorie. Malorie digambarkan perempuan yang bold, stubborn, firm, fierce, but has a very GOOD heart. Digambarin juga, ternyata perempuan yang datang dari pola asuh Toxic Parents belum tentu jadi Toxic Parents juga. (sebuah reminder). Dengan timeline yang tidak urut (present - past - present - past - present) cukup bikin gak bosen.
Walaupun tertulis HORROR, jangan di-judge dulu akan muncul setan semacam Conjuring. NO! But, you'll see a lot of BLOOD in this movie. A LOT!!!! I have to say, it's a bit disturbing but for giving a try to watch isn't a crime either.
Yah kalo dibilang BiAs mungkin iya sih. Soalnya selain ada Tante Sandra juga ada Tante Sarah Paulson & Om BD Wong.
All Image's source : iMdb
•
•
•
#clozetteid
#BirdBox
#netflix
#netflixmovies
#movie
#moviereview
#scifi
#scifimovies
#scifimovie
#scififilm

+ View more details

loading ...
Back To Top