loading...
Search
139 RESULTS FOR SEAFOOD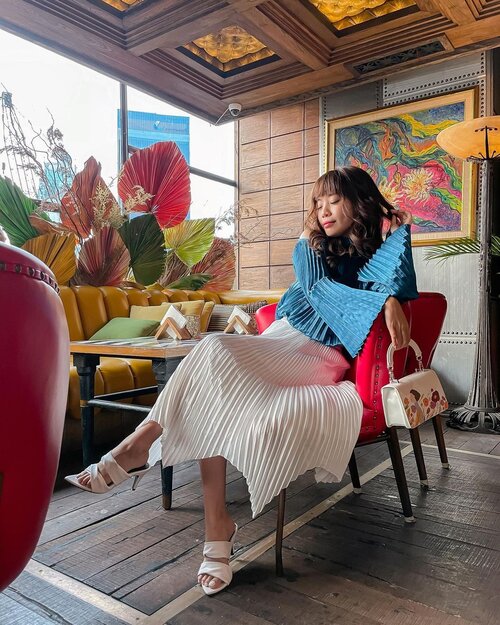 Buenos días ☀️ Just had a wonderful feast last night at @casparjakarta !! Treasuring memories at this not so "hidden gem" at the heart of
#Jakarta
🍃🍹🥘.
.
.
-
Check out their latest Iftar specials too 🥰 (slide two) everything smell so good and taste even better. Never been a great fan of heavy spiced food but these Spanish Mediterranean cuisine are so unique and tasty 😋 This is my second visit and I could say the food quality and taste has improved so much to my liking♥️ .
Iftar Menu consist of:
🍃Starter (seasonal fruits)
🍃Mezze Platter
🍃Main course options
- Shawarma Spiced Chicken with Basmati Rice Pilaf and Rayta.
- Sautéed Mediterranean Seafood with Basmati Rice Pilaf.
- Beef Tagine with Couscous .
🍃Dessert Leche Con Gallelas
🍃Beverage options
- Wan Abut
- Virgin Sangria
- Nona Punch
.
.
.
For more info and rsvp kindly check them out 🥳 @casparjakarta , cause they're limiting their capacity and due to the Ramadhan Iftar season it's getting a bit pack. So if you want to try it, better make your rsvp before your visit.
.
.
.
#stevieculinaryjournal
#whatiwore
#exploretocreate
#style
#yummy
#iftar
#casparjakarta
#goodtime
#explorejakarta
#clozetteid
#ootd
+ View more details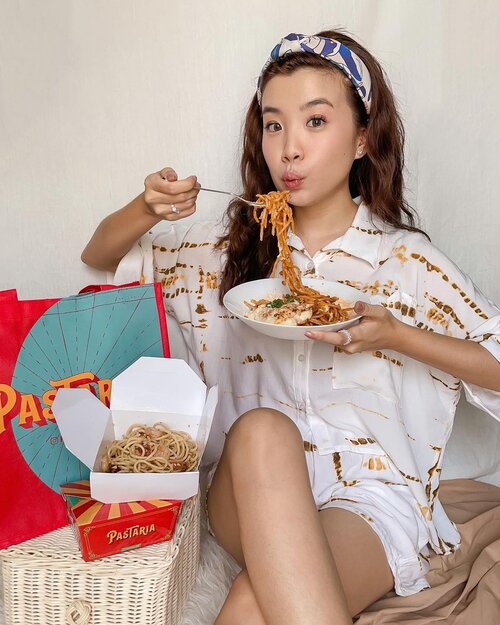 Finally trying out this viral pasta 🍝!! It looks legit and it definitely took me by surprise 🤣 Never expected an online delivery pasta could taste so GOOD.. all their pastas are perfectly cook "al dente" . I order three different flavours: Spaghetti bolognese brulee, Spaghetti prawn aglio oilo, and Spaghetti spicy seafood mentai. My ultimate fav is the bolognese since it comes with the perfect seasoning and super generous cheese 🧀 YUMM!! But for you guys who love spicy food you'll need to try their spicy mentai. Order them via Gofood & Grabfood and they are having 15% off for all flavours.
#RayakandenganPastaria
#Pastaria
@pastaria.idn
+ View more details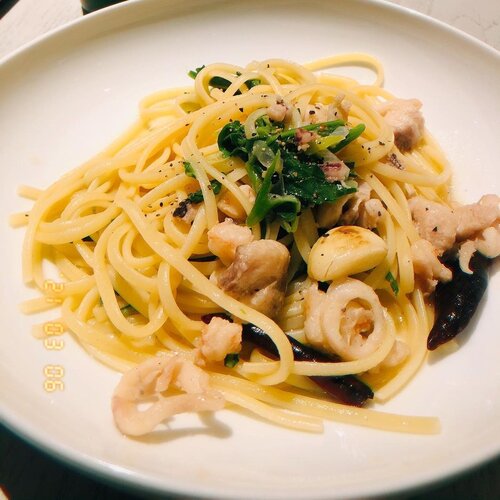 Pasta seafood. Gamau tag restonya soalnya rasanya B- 😞.
#clozetteid

+ View more details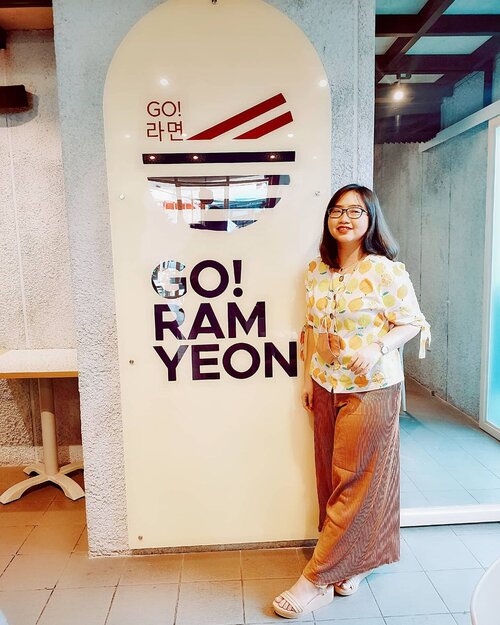 𝘔𝘢𝘬𝘢𝘯 𝘙𝘢𝘮𝘺𝘦𝘰𝘯 𝘱𝘢𝘬𝘦 𝘒𝘪𝘮𝘤𝘩𝘪?𝘜𝘦𝘯𝘢𝘬𝘬 𝘦 𝘵𝘦𝘯𝘢𝘯! 𝘉𝘪𝘬𝘪𝘯 𝘯𝘢𝘨𝘪𝘩 🤤.Finally, kesampaian juga makan ramyeon di @goramyeon 🍜 .Yupsss!! @goramyeon adalah resto ramyeon baruu di Semarang yg dari awal buka sampai sekarang tuh selalu jadi langganan warga Semarang bahkan sampe waiting list. WOW BANGETT!!! 👍 .Terlalu penasaran nya diriku dan pas lagi pengen yg pedes² pula, aku sempetin minggu kemarin ke @goramyeon & menu ramyeon yg aku cobainn:🍗 Spicy Chicken Ramyeon (R)Tekstur mie yg lembut dengan tambahan potongan ayam, jamur, telur & tofu serta kuah pedas. Kuahnya ga terlalu pedas kok, nyegrak dikit tapi tetep masi bisa dinikmati dengan uenaknya (⭐3,5) .🦪 Spicy Seafood Ramyeon (R)Tekstur mie yg lembut dengan tambahan kerang, jamur, telur & tofu serta kuah pedas. Kuahnya sama sih ga terlalu pedas, tapi yg Seafood ini lebih gurih. Nikmatnya bikin nagih donk! (⭐4,5) .🥗 KimchiRasa kimchi yg masi aman untuk lidah orang Semarang, ini enak yakin! (⭐4) .Kebetulan sekali waktu aku kesana, promo FREE KIMCHI masih belum berakhir jadi dimanfaatin donk beli ramyeon porsi Reguler dapet kimchi gratisss 😝 So, @goramyeon emg menyediakan Ramyeon porsi Reguler & Large tapi yg Reguler aja udah banyak gitu porsinya 👍 .Resto Ramyeon baru di Semarang yg UENAKKK'E TENAN! WORTH TO TRY!! RECOMMENDED!! 💯 .🍜 @goramyeon📍Jalan Singosari Raya No. 71, Semarang✨ Opening Hours: 10.30-20.30 WIB.🎀 𝒥𝒶𝓃𝓊𝒶𝓇𝒾 20, 2021.
#AforAlinda
#Alindaaa29
#Alinda
@clozetteid
#ClozetteID
@goramyeon
#ramyeon
#kimchi
#goramyeonsemarang
#makanansemarang
#kulinersemarang
#restosemarang
#dirumahaja
#ubahinsekyurjadibersyukur
#jalani_nikmati_syukuri
#rezekigakketuker
#blessedyear
#VloggerSemarang
#BloggerSemarang

+ View more details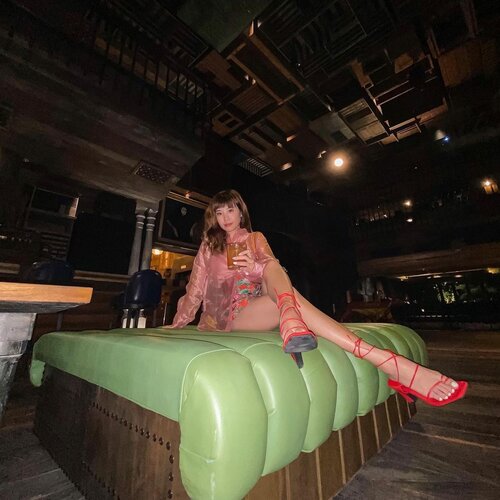 + View more details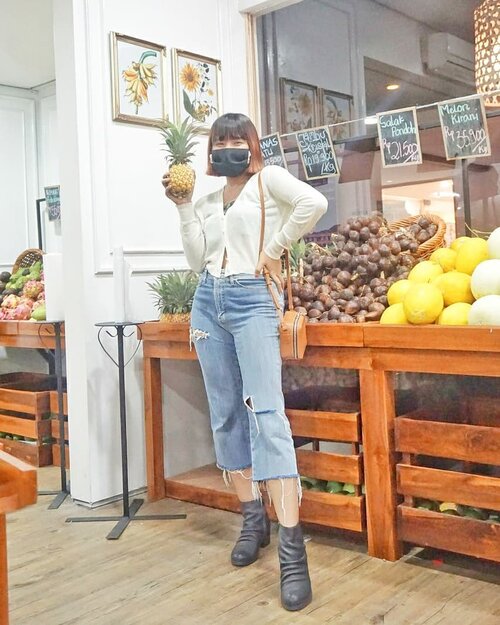 ..
Kemaren nemu tempat belanja sayur dan buah baru yang cukup lengkap nggak jauh dari rumah nih beeeb
..
Pas lewat sana ko menggoda banget di depannya ada papan diskon diskon gitu, sebagai manusia kepo, sayang sekali kalo nggak masuk ke dalem donk yaaaa. Buah dan sayurnya bener-bener fresh!!!
..
Nggak cuma ada buah dan sayur aja, di sana juga sedia makanan kaya sayuran dan seafood juga looh, semua fresh karena kita sendiri yang pilih mentahannya sebelum di masak beeeeb, cuss swipe left sampe akhir yaaa, nyaaaaam rasanya A.....aennyaaaak banget!!!
..
Lokasinya ada di sebrang mesjid istiqomah beb, yang dulunya Le Marley, jadi gampang banget ditemuin karena dipinggir jalan juga, kapan-kapan mampir yaa
..
#foodblogger
#foodiesbandung
#foodvlogerbandung
#bandungfoodblogger
#socialitasupport
#latropica
#seafood
#groceries
#DemiasLook
..
Friday
September 25, 2020
#Latepost
+ View more details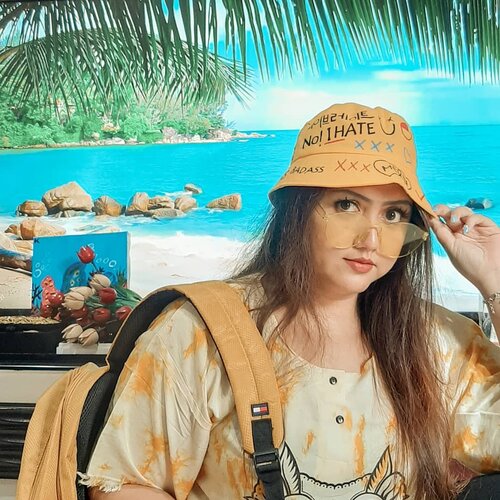 Kangennn liburaaaannnn.. kangen banget.. ☹☹Sekarang gue lagi demam pengen banget ke pantai.. shungghuhhhh... kangen mainan pasir, main air, liat cowo cowo bule wkwkwk terus makan seafood pinggir pantai.. yaampun kangen banget..kalo kalian kangen jalan jalan kemana??😋Skrg gue jalan jalan dulu lah bareng @wantherful.id di
#wantherfuldreamchallenge
! Yaa mana tau abis mimpi jadi beneran kan after pandemic😆 aminnKangen jalan jalan ga si u??? Yuk halu bareng dulu yuk sebelum jalan jalan bareng @miawwmelindaa @ayudamayanthi @marciangel20 @tiarifa @imanadelina @tasyasaskia @devisandranadia @wulandarirobyanti @mardiaheyyy @danahkhw ! Klean mau kemana gess?? 💛💛
[email protected]
#wantherfuldreamchallenge
@hanummegaa @joviadhiguna

+ View more details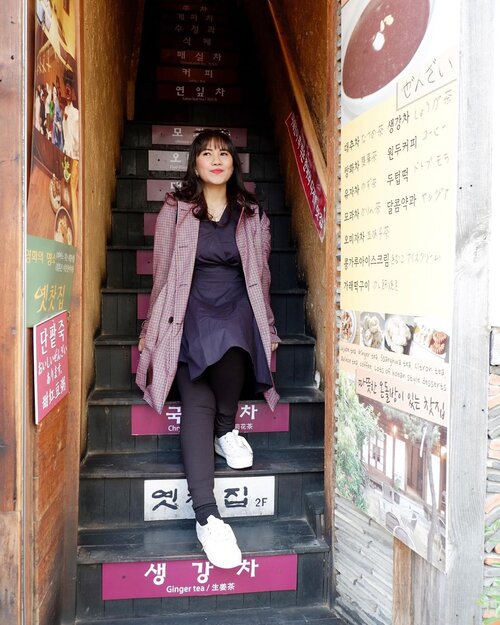 + View more details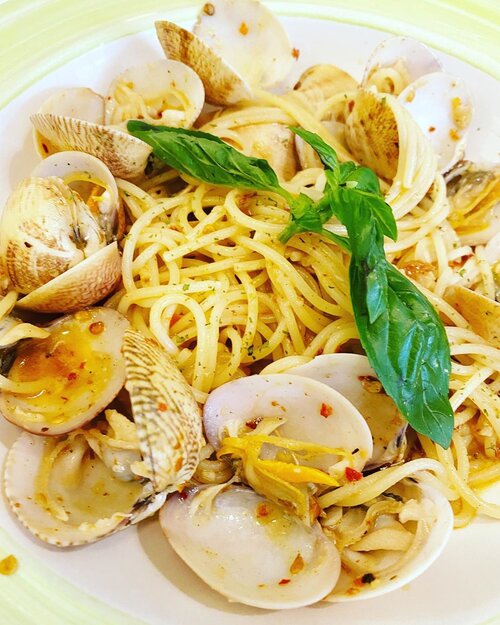 Happy lunchie. Jakarta akan masuk PSBB lagi, karena kamu pada bandel sih, suruh jangan ngumpul-ngumpul dulu, jangan hangout-hangout dulu, jangan acara-acara yang gak penting dulu, malah halan halan dan kemana-mana yang sifatnya gak crucial. Sekarang semua harus tanggung akibatnya. Ya udah, kita harus jalani ini lagi, semua dirumah lagi, kali ini nurut ya, sabarrrr. Sama-sama sabarrr. Selalu lalukan sesuai protokol kesehatan yang dianjurkan para dokter, pakai masker, jaga jarak, dirumah aja dulu sebisa dan semaksimal mungkin, balik ke pacaran jarak jauh yes. Sementara itu, jangan lupa,
#CarnellinGiveaway
juga berakhir tanggal 14 September, jadi jangan lupa ikutan ya, makasih 😄
#foodoftheday
#psbb
#jakarta
#foodies
#clozetteID
#carnellinGA
#pasta
#love
#potd
#fotd
#foodphotography
#instadaily
#instagood
#igers
#igdaily
#igfood
#igfoodie
#yums
#seafood
#seafoodpasta

+ View more details

loading ...
Back To Top