loading...
Search
1,620 RESULTS FOR SELF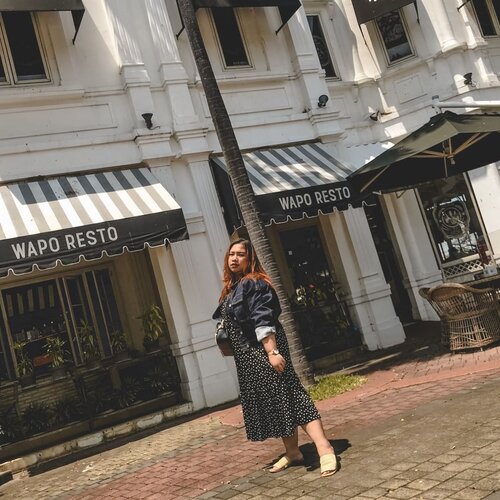 + View more details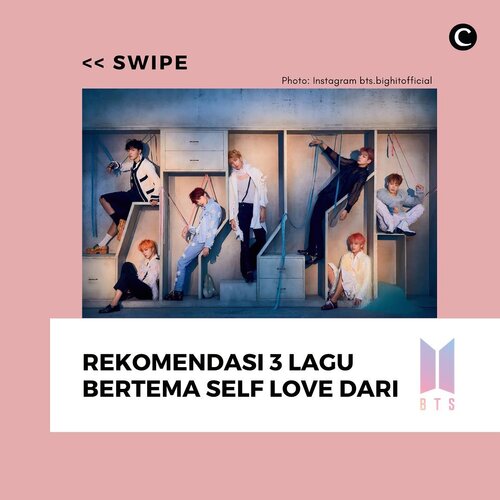 Grup asal Korea Selatan, BTS @bts.bighitofficial memang jadi fenomena di dunia musik. Banyak yang bilang, salah satu rahasianya adalah lirik-lirik lagu mereka punya makna yang sangat dalam dan relate dengan keadaan kita semua. Salah satu topik yang mereka angkat ke dalam musik adalah self love dan bahkan saking concern-nya dengan tema tersebut, mereka juga punya album yang bertajuk "Love Yourself"!.Swipe untuk lihat 3 rekomendasi lagu bertema self love apa saja dari BTS yang bisa menemani kamu di minggu ini. Psst, Clozette sekalian mau ingetin kalau weekend ini juga ada virtual event Pink Harmony yang membahas tema self love, lho. Kunjungi
bit.ly/ClozettePinkHarmony
atau cek link di bio sekarang ya!.
#ClozetteID
#BTS
#BTSLoveYourself

+ View more details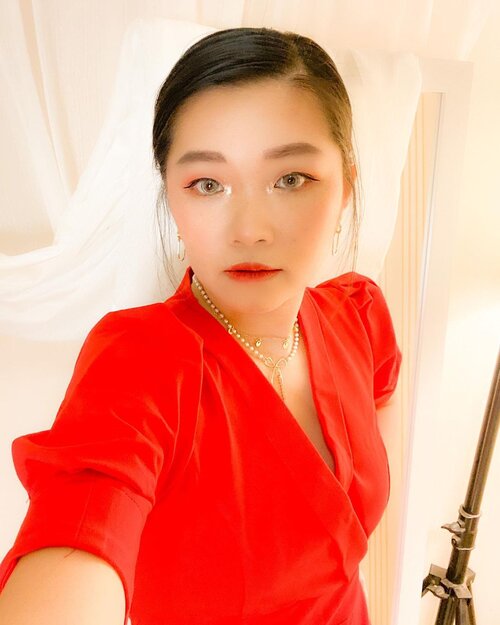 + View more details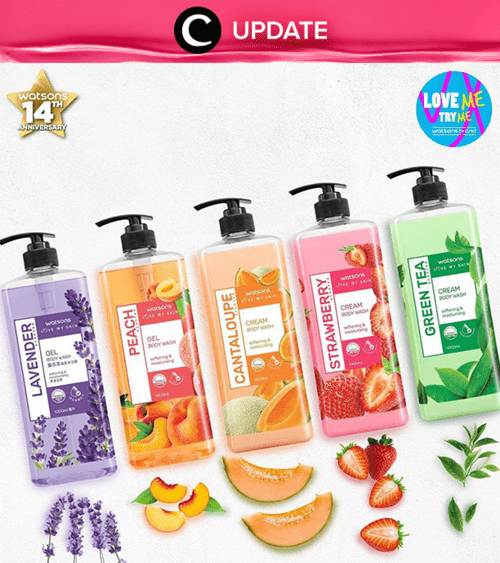 Enter Watson's shopping wonderland now, and enjoy MAJOR sale on your favorite self-care products! Check out the discount for more info. Lihat info lengkapnya pada bagian Premium Section aplikasi Clozette. Bagi yang belum memiliki Clozette App, kamu bisa download di sini
https://go.onelink.me/app/clozetteupdates
. Jangan lewatkan info seputar acara dan promo dari brand/store lainnya di Updates section.

+ View more details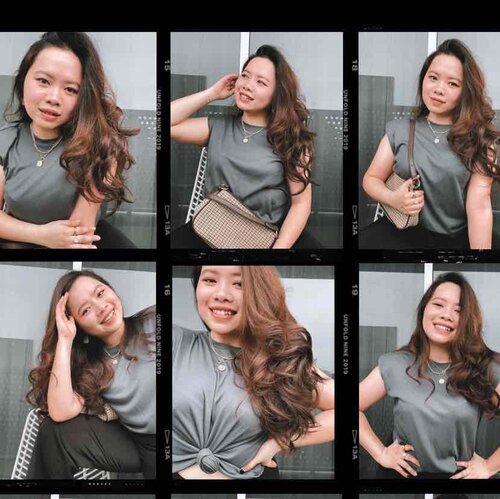 Just Be your self. And always feeling blessed

+ View more details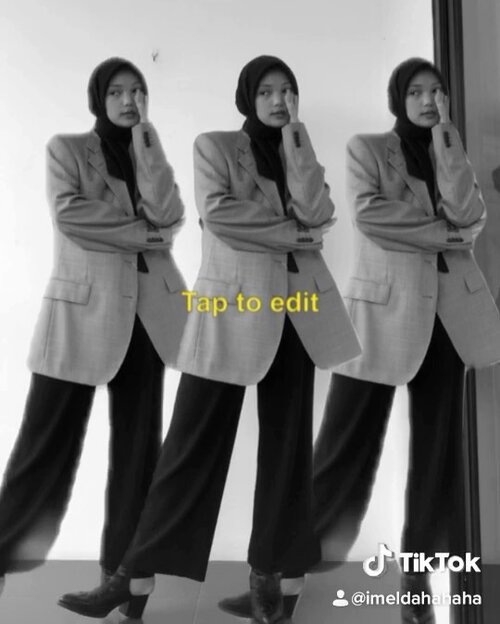 me, myself & i doing self timer photoshoot in my dad suit. 🕴🏼
#ClozetteID
+ View more details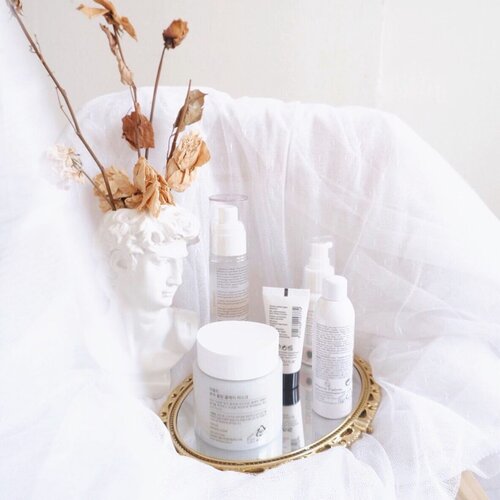 Skincare isnt a luxury or just a "wants" like we thought before. It's a need. It's self care, it's something that we shall start as early as possible.-Mikir gak sih ini muka kita bawa kemanapun kan? Kalo gk dirawat jdnya gimana hayooo? Bisa nonton live aku sm @edlynsupian waktu itu ya what skincare to start and whether sun screen still needed when you are staying home and etc. Cek ignya Edlyn ya ada di IGTV 👆🏻-
#CKSkindayries
#ClozetteID

+ View more details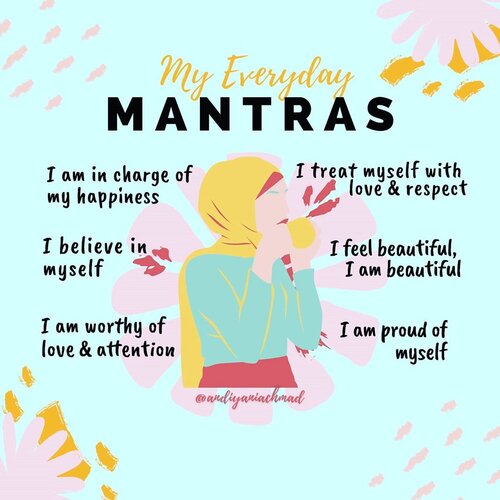 Mantra is "a word or phrase that is repeated often or that expresses someone's basic beliefs". Biasanya aku lakuin ini setiap hari buat self love affirmations biar merasa lebih nyaman sama diri sendiri. Terlebih di masa pandemi kayak gini, entah berapa kali itu mental naik turun bak roller coaster kan ye 😁Katanya kan ucapan itu doa dan penguat diri, karena itu aku usahain setiap hari berucap yang baik gak cuma ke orang lain tapi juga ke diri sendiri. Gils, kalo dipikir-pikir diri ini udah segitu hebatnya melalui segala hal tapi tetap masih bertahan kuat & berdiri tegak. Maasyaallah deh pokoknya 🥰Kalo kamu ada gak sih mantra atau ucapan penguat buat diri sendiri? @emak2blogger
#kebelajarcanvadesign
#canvadesign
#andiyaniachmad
#clozetteid
#selflove
#selfloveaffirmations
#mentalhealthawareness
#emak2blogger
#kumpulanemakblogger

+ View more details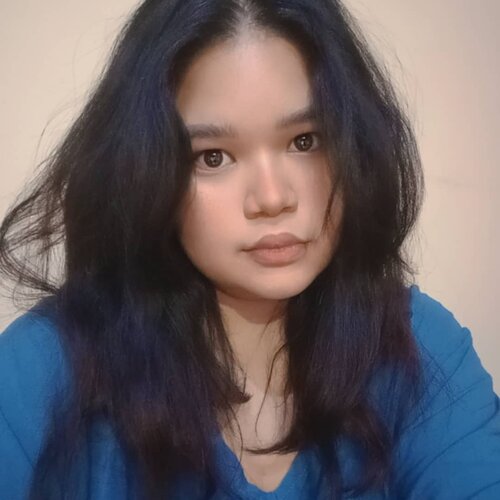 "Butuh ke salon. Mulai ga betah sama quarantine hair"- Tasya, 29th, sudah self quarantine sejak februari 2019 dan sudah ga pernah ke mall apalagi salon, sejak hamil 2 bulan sampai melahirkan dan usia anak 1 bulan lebih 😂.
#clozetteid

+ View more details

loading ...
Back To Top