loading...
Search
14 RESULTS FOR SELFACCEPTANCE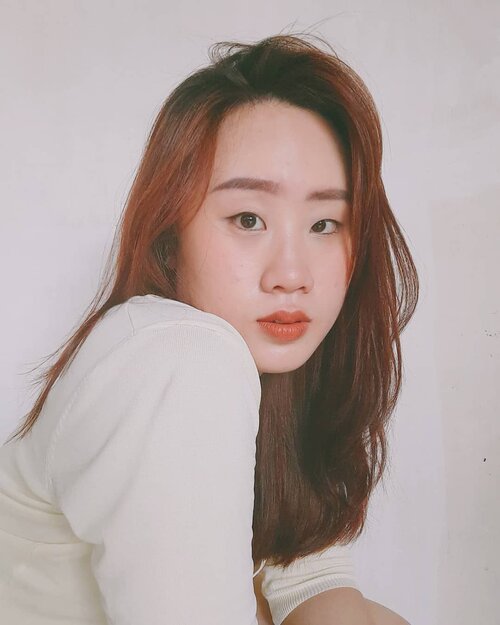 + View more details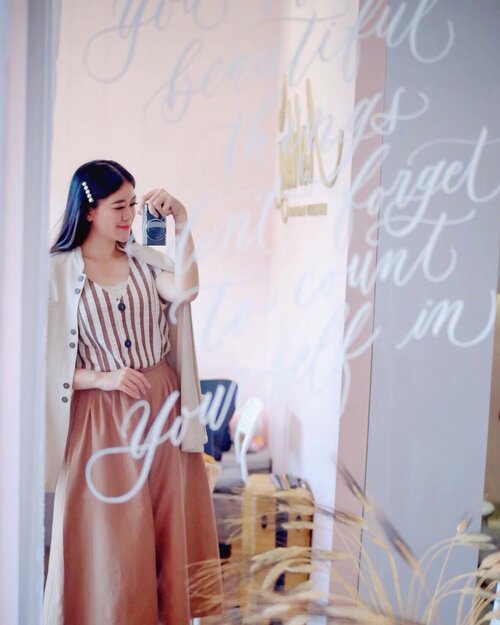 It's not about your reflection, it's what you see beyond it 👀 The journey into self-love and self-acceptance must begin with self-examination. And here's 10 pieces of life advice that I learned and always remind myself :🍃 Always be the best person you can be🍃 Be kind even when you're tired🍃 Be understanding even when you're angry🍃 Do more than you're asked, and don't ask for anything in return. Don't silently expect anything either.🍃 Listen when someone talks, and really listen too, stop just thinking of how you'll reply🍃 Tell people that you love them and that you appreciate them🍃 When you mess up, make up for it in the next moment or minute or day. Smile, and be kind to yourself🍃 Stop thinking too much, it's alright not to know the answers. They will come to you when you least expect it🍃 Time heals almost everything, give it time🍃 And last but not least, no one is in charge if your happiness, expect yourselfBe the energy you want to attract. Let this be a reminder to take the time to practice some self-reflection. If you want to live in a world surrounded by positivity, it starts with you 💗......
#sharingiscaring
#encouragement
#motivational
#selfreflection
#positiveaffirmations
#spreadpositivity
#positivevibes
#spreadlove
#outfitoftheday
#ootd
#styleblogger
#fashionistas
#elegant
#beautyenthusiast
#fashion
#beauty
#makeup
#clozetteid
#ulzzang
#fashiongram
#beautyinfluencer
#asianblogger
#인스타패션 #얼스타그램 #패션스타그램 #셀스타그램 #팔로우 #오오티디 #패션

+ View more details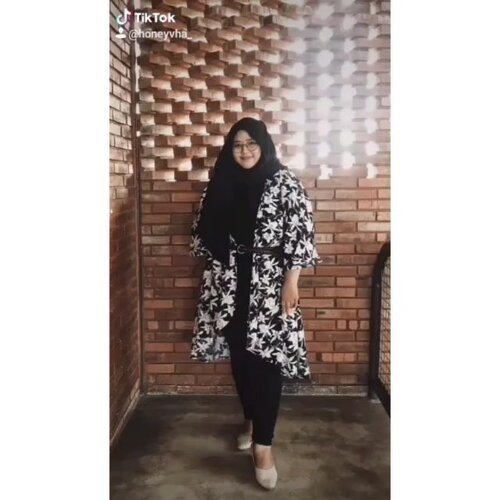 #untiltomorrow
celeng, eh challenge, udah kelar dari kapan hari. Tapi aku baru inget kalau masih ada beberapa foto jaman baheula waktu aku ngga PD, ngga ngerti cara dandan dan cara mix & match baju. Dandan cuma ngerti pake ((( celak ))) di bawah mata.-Aku bersyukur sekarang udah banyak campaign
#selflove
&
#selfacceptance
yang mendorong kita untuk tampil lebih percaya diri dan menerima bahwa untuk menjadi versi diri yang lebih baik itu BUTUH PROSES. Jadi kalau ada yang berproses, jangan iyik diceramahi apalagi dicela. Kasih contoh & ajak dia buat ikutan praktek bareng kamu biar bisa saling nyemangati.-Yha sudah, gitu aja. Aku balik WFH meneh. Btw besok long weekend, kamu tau nggak? 😪
+ View more details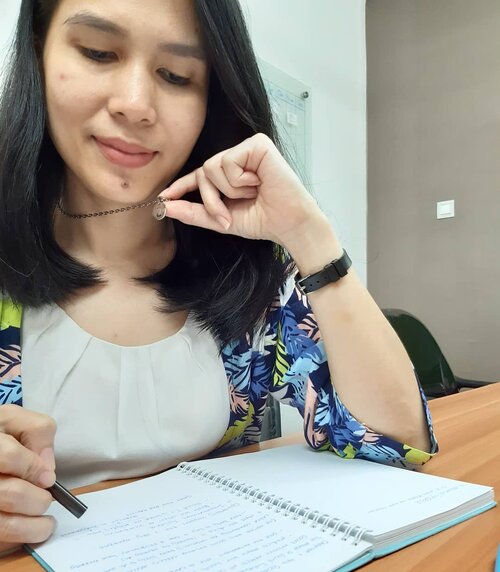 + View more details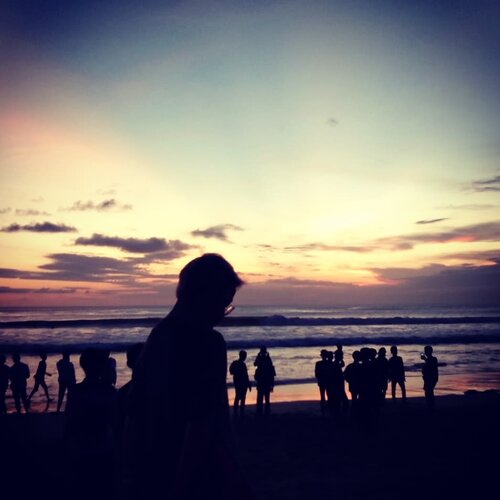 + View more details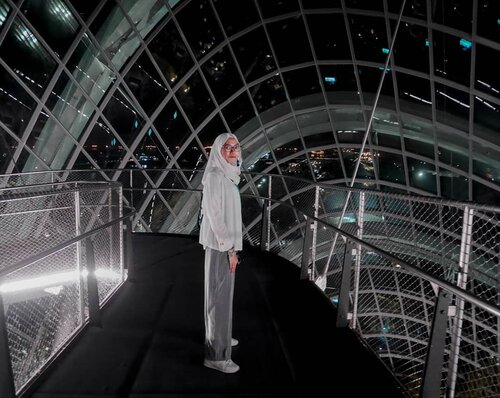 + View more details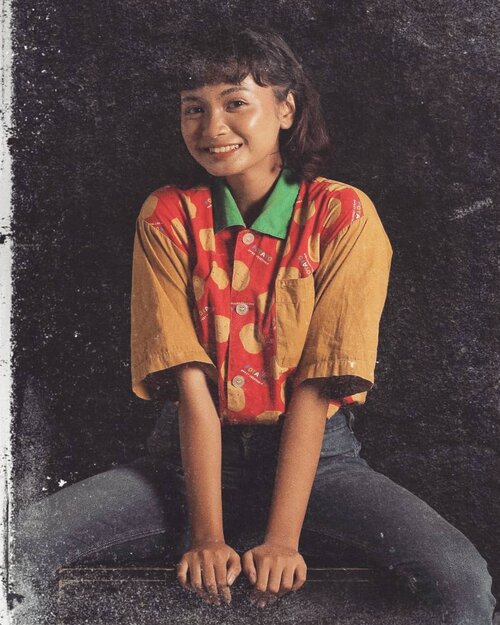 Setelah RS mengaku di televisi, mamaku tiba-tiba bilang kalau suatu hari nanti dia pengin operasi plastik. Lalu dengan bercanda aku tanya boleh nggak aku operasi plastik dan mamaku tanya aku mau operasi bagian apa. Aku nggak bisa jawab.
Kalau pertanyaan ini ditanyakan 6 tahun yang lalu aku pasti jawab rahang dan dagu! Aku nggak suka bentuk mukaku yang bulat😂. Aku ingat pernah nonton acara tv soal makeup dan presenternya lagi bahas bentuk muka, saat itu aku baru tau kalau bentuk mukaku ini nggak ideal. Lalu aku baca artikel-artikel di majalah dan internet tentang makeup atau potongan rambut yang tepat agar muka bulat menjadi 'lebih ideal/oval'. Aku jadikan artikel-artikel itu pedoman layaknya kitab suci.
Tapi mau pipiku di-contour dan rambutku dipotong shaggy, bentuk mukaku nggak akan berubah. Aku cuma bisa foto dengan angle-angle tertentu dan nggak pernah senyum keliatan gigi agar mukaku nggak terlihat tambah bulat.
Sampai kemudian aku menemukan beauty guru di YouTube yang bentuk mukanya sepertiku. Aku nonton AsNTM dan menemukan ada model yang bentuk mukanya sepertiku. Dan mereka cantik. Dan ternyata nggak ada yang salah dengan bentuk mukaku.
#selflove
#selfacceptance
#clozetteid
📷: @dhimasify edited by @hendragunanta

+ View more details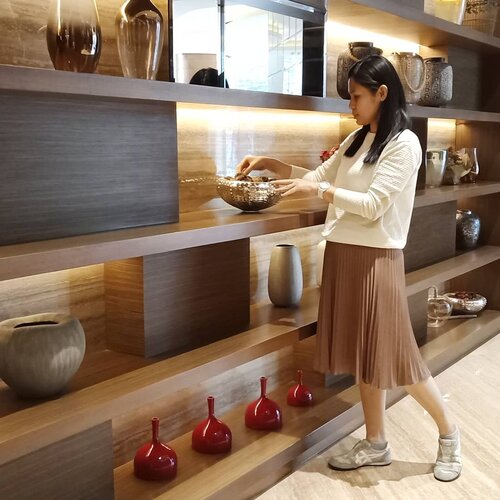 + View more details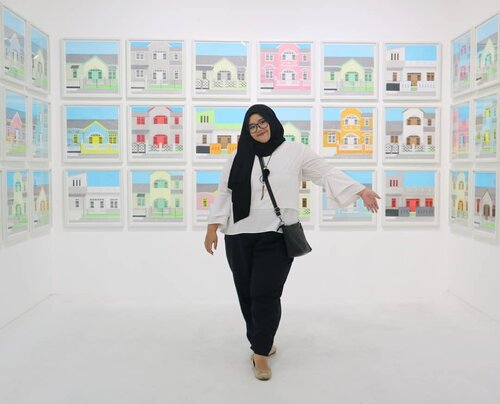 YEAY BESOK BISA SENAM LAGI!-Libur lebaran udah selesaaai. Sanggar senam langganan saya besok udah buka lagi. Akhirnya bisa senam lagi setelah beberapa minggu absen olahraga.-Sebagai cewek plus-size, saya memang udah "menerima" diri apa adanya. Tapi buat saya, menghargai diri saya dengan merawat dan menjaga kesehatan juga bagian dari proses self-acceptance. After all, that's what makes me appreciate myself more.-Yah, mungkin saya nggak bisa langsung drastis merubah gaya hidup jadi sehat banget gitu... Saya masih berusaha tidur lebih awal, jalan lebih sering, minum air putih lebih teratur, dan olahraga lebih rutin. Semoga langkah kecil ini bisa bikin saya lebih produktif juga di masa mendatang 💗-
#jagainkamu
#bersihsehatbebasworry
+ View more details

loading ...
Back To Top