loading...
Search
224 RESULTS FOR SELFLOVE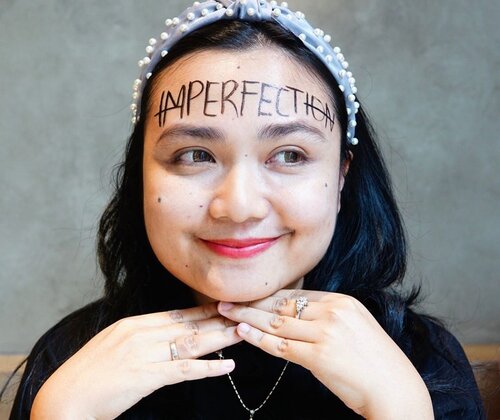 Hola from my
#bareface
and
#nofilter
💛
.
.
Acne ✅
Blemish ✅
Dark Spot✅
Fine Lines ✅
Under Eye Circle ✅
.
.
Yess I have it All . Semua Imperfections ada lengkap di wajah aku.
#skintruth
selalu membuat aku merasa insecure, ngga percaya diri dan kadang merasa down. Tapi aku sadar manusia itu ngga ada yang sempurna. Justru ketidaksempurnaan itulah yang membuat sempurna. My
#skintruth
membuat aku terpacu untuk hidup sehat dan merawat diri lebih baik. Semakin bertambahnya umur sudah pasti akan mulai muncul fine lines, dark spot semakin bertambah, jerawat pun ngga lupa hadir. Semuanya aku terima karena bagaimanapun kulit adalah bagian tubuhku. With this post I want to say sorry to my self because of that Insecurities feeling and sometimes I let my self feeling down. I love my self and I love my Skin. IMPERFECTION is PERFECT. Dear @thebodyshopindo thank you for taking care of my skin and let me embrace my
#skintruth
💛
.
.
.
#tbsbeautybae
#skintruth
#thebodyshopindo
#imperfections
#skinimperfections
#mytruth
#selflove
#clozetteid
#ceritaperjalananicha

+ View more details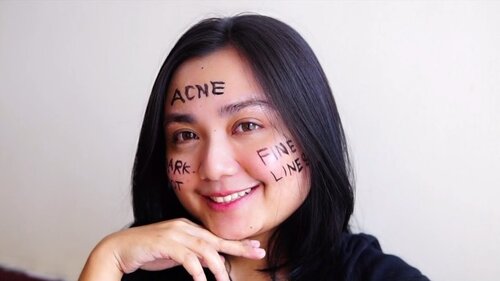 (Sound On alert😘)Pastinya kalian punya pressure tersendiri ingin tampil sempurna untuk Instagram. Untuk lingkungan kalian. Kulit mulus, tanpa jerawat, tanpa pori", tanpa dark spots..pokoknya semulus dan sesempurna mungkin. I feel you dear friends. Aku pribadi punya turunan dark spots, yang mau ngga mau seiring bertambahnya umur pasti makin banyak. Di umur aku yang 30 tahun ini garis halus juga mulai muncul ngga malu-malu lagi. Jerawat saat hormon lagi jelek pasti aja mampir. Belum lagi kalau kondisi muka lagi ngga baik ada yang komen "Mukanya sekarang kok rusak ya?" rasanya pasti drop banget. Lama kelamaan aku belajar menerima dan belajar paham kondisi kulit aku. Disitu aku paham jerawat itu normal, fine lines mau ngga mau pasti muncul juga, dark spots apalagi😊 memang keturunan, jadi ya harus makin rajin merawat kulitnya. Tapi mau gimanapun juga fine lines, dark spots, acne, pores semuanya adalah bagian dari problematika kulit aku. Rather than hate my self and being insecure I choose to love my skin, love my self and take a good care of it💋... Buat aku IMPERFECTION is PERFECT. Aku tunjukkin rasa sayang aku sama kulit dengan ngerawat diri serajin mungkin. @thebodyshopindo help me through the ups and down of my skin condition.
#SkinTruth
won't scares me because Imperfection is Perfect . I love my skin I love my self😘....
#mytruth
#skintruth
#thebodyshopindo
#imperfectionisbeauty
@femaledailynetwork
#embraceimperfection
#tbsbeautybae
#myskintruth
#clozetteid
#barefacechallenge
#bareface
#selflove

+ View more details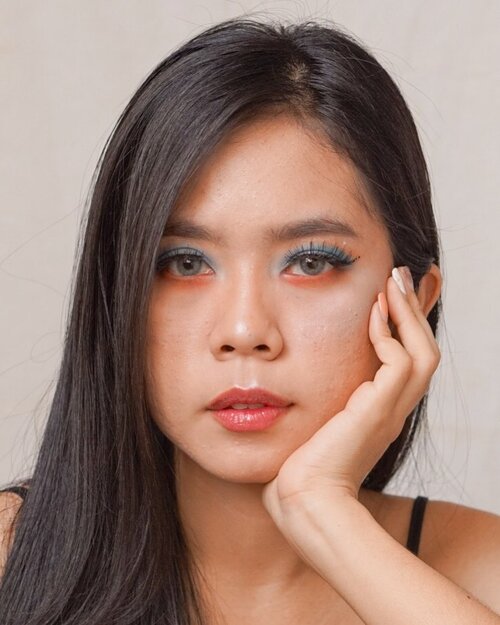 I'm determined, but also lighthearted. It may seem like i take a bit seriously but it's important to live in the moment an sometimes have a little fun, even while working. Appreciate the little moments, despite whatever stress is there, it's a balancing act😉
#friday
#selflove
#mypositifvibes
#clozetteid

+ View more details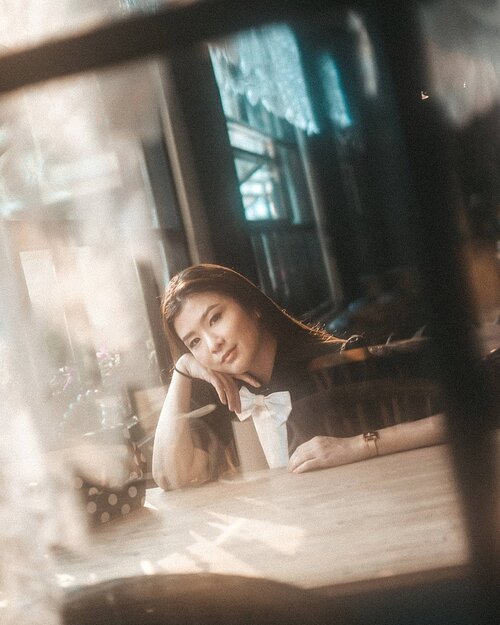 Today's self-Love thought: Always remember that a great heart could be made only by great troubles, and always make sure that your heart is bigger than your head 💪 Happy Monday people 💋
+ View more details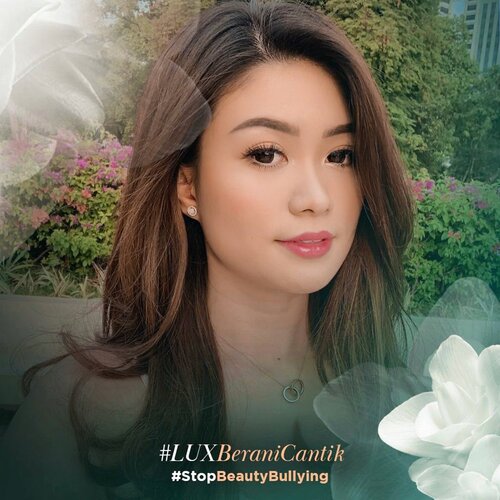 Hey babes, this is the time where I think I should share to you guys about my experience. Jadi dulu tuh aku orangnya gak pede banget about my looks, mana aku orang nya perfectionists banget jadi ada aja yang kurang menurutku. And it sometimes bothers me, karena aku ngerasa diriku tuh gak cantik. Tapi seiring berjalannya waktu dan ketika aku mulai masuk ke dunia content creator (cause I love everything about beauty & fashion)where I should put my face and body on social media, in purpose to improve my self-love,, and it slowly grows in me. And everytime there's negative comments or messages or anything negative, aku selalu gak ambil pusing because what I do and my beauty is not to please everyone. Kalo kalian punya pengalaman kayak gini juga ga? Yuk ikutan competition nya LUX dan bagikan pengalamanmu juga ya. Kalian bisa menangin handphone, camera, and many more! Dan dengan kalian share cerita ini, you might inspire yourself and others. 😉💖 Go check them out @LUX_id or Visit
LUX.com/id/beranicantik
for more details! 🥰@LUX_id
#LUXBeraniCantikXClozetteID
#STOPBeautyBullying
#ClozetteID

+ View more details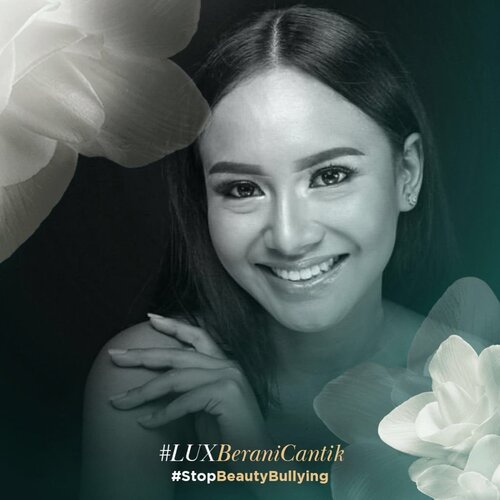 Dapet omongan negative dari orang? sering kok. Apalagi masalah fisik "ih gendut" "kok sekarang hitam" dan lain sebagainya. Dulu sempet stress kalo udah menyangkut body shamming sampai kepikiran gimana caranya biar ga gendut atau ngembaliin kekulit putihku. ..Sekarang aku belajar untuk menerima diriku apa adanya dengan menjaga dan mencari tahu sebenernya kulit hitam itu nilai plus lho dan cantik ga dilihat dari warna kulit, badan langsing, dan lainnya. Malah sekarang dengan aku rajin merawat kulit tan, aku merasa lebih percaya diri menjadi karakterku sebagai wanita dengan kulit tan. Malahan bingung kalo kulit mulai putih. Oh iya masalah body? ga masalah tuh dengan aku kurusan atau gendutan. ..Karena cantik itu ga cuma semata dari fisik aja, jadi saatnya peduli
#StopBeautyBullying
..Yuk... Bersama
#StopBeautyBullying
dengan @lux_id dan upload foto kamu dukung self-love campaign. Check out
www.lux.com/id/beranicantik.html
#LUXberanicantikxclozetteid
#clozetteid
+ View more details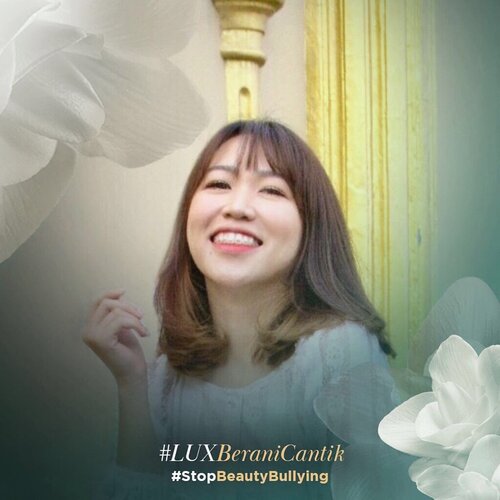 Kalo dihitung-hitung, ternyata udah hampir 2 tahun aku kenal dan terjun di dunia menulis dan membuat konten yang relate to Beauty things 💄 i love it + i make living from it ✨Tapi berjalannya waktu, banyak orang, 'even close friends & family' gak paham sama apa yang aku lakuin, they don't accept my works, they critic me, they judge me. Sampe aku pun berpikir: "dude.. what am i doing here? they don't support me, i guess this is wrong..😔" .But then, i realize.. I don't need others people Approval for the choices i make in my life!And i'm not gonna give my personal power away every time i seek validation from someone else for who i am, for who i wanna be and what i wanna do.Becuse i know my works and my beauty is not to please everyone. Just like what Eunice Camacho said "In the end, people will judge you anyway. Don't live your life impressing others, live your life impressing yourself."🌸🤟🏻 ⌄ .Yuk share cerita kamu untuk
#STOPBeautyBullying
melalui @lux_id digital kompetisiuntuk mendukung self-love campaign. Akan ada hadiah keren untuk cerita-cerita yang inspiratif loh! 🎁 So what's your story? @mrvaniaa @reiratista @ibrenapt ♥️ ..
#LUXBeraniCantikXClozetteID
#STOPBeautyBullying
#ClozetteID

+ View more details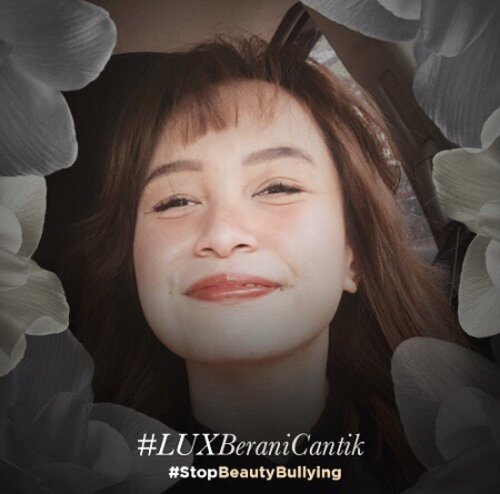 A little throwback thursday of mine. Dulu aku suka parno nggak jelas kalo captured with silly or ugly pose. Takut jidat keliatan gede lah, mulut kelebaran lah. Tapi sekarang" lebih bodo amat. Why? Simply, self-love. Kalo temen (seringnya @aldelacrisentia @vanessalraine @aloddya.anwar @fbelindaa 😂 ) atau bahkan suami eke @alxndragst bisa dapet foto atau pose aku lagi tingkahnya aneh, aku malah hepi. They got memories of me, the really silly me 🤗Intinya, it isn't about having a pretty face and pose. Just be beautiful and be you!! Sekian 🤪FYI, @lux_id lagi adain kompetisi yg dukung self-love campaign. Check out their insta or visit
LUX.com/id/beranicantik.html
utk info lebih detail!
#STOPBeautyBullying
#LUXBeraniCantikxClozetteID
#ClozetteID
+ View more details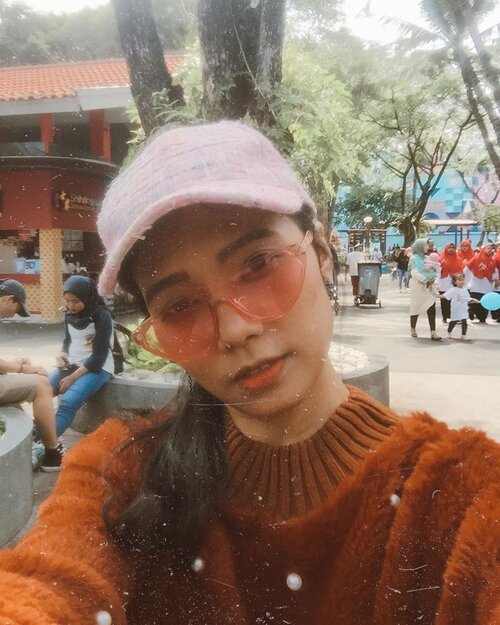 + View more details

loading ...
Back To Top