loading...
Search
12 RESULTS FOR SELFPAMPERING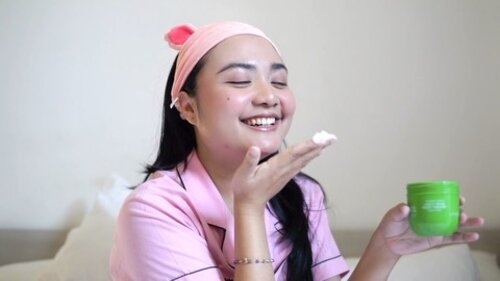 + View more details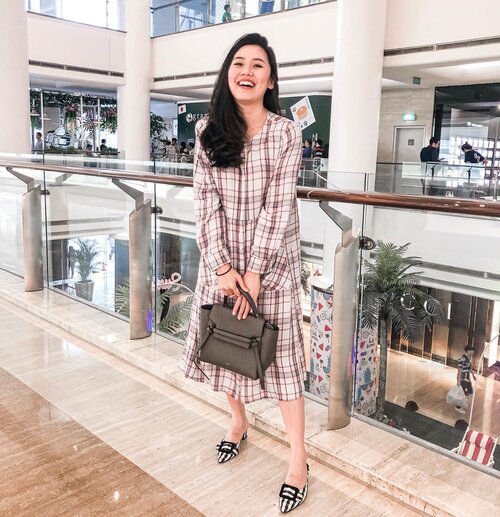 Why it is important that moms take time (or be given time) to dress up and self-pamper.
Some people say we gotta look nice for our husbands, because "men fell in love thru their eyes" atau kasarnya laki-laki lemah di mata. That's fine, if that works for you, no judgment here. Me, I don't wanna put that kind of pressure on myself. (Sorry husband 😛, but bear with me and you'll see what I mean). For me, dressing up is important because it makes me happy. Looking nice and gathered puts me in a good mood. And when I'm happy, I'm better equipped to play my role as a wife and a mother. When I'm happy, I radiate joy in our household; and my husband and kid will be better taken care of.
Note that "looking nice" does not always mean wearing some statement dress you're not really comfortable in, putting on a full make-up or even getting mani-pedi. Whatever works for you! If a full-on make up makes you feel your best, great. If merely putting together a cute outfit gets you there, awesome. The point is: know what you need (usually it's what we used to do when we were younger and before we had kids) and give yourself time to do it.
In fact, this encouragement applies to other activities as well. Cooking, reading, traveling, exercising, even working. Make time for any activity you're passionate about or fond of. I emphasize dressing up and pampering in this post simply because it's one of those activities we girls like to do but often feel bad for making "too much" time for while we have a baby to tend to.
I say all this because as mothers our instinct is to put another person's (i.e. baby's) happiness first, and with the gazillion baby needs we tend to get caught up in a mess and forget about our own needs. So here's a reminder to you: 🔆 Be happy first, so you can grow a happy family. 🔆
#clozetteid
#ootd
#momblogger
#selfcare
#loveyourselffirst
#mamadaily
#honestlymothering

+ View more details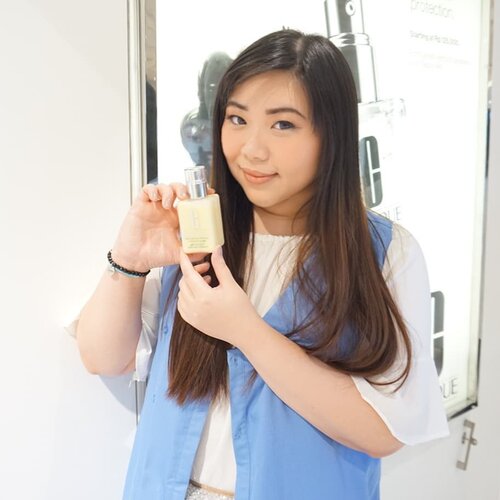 + View more details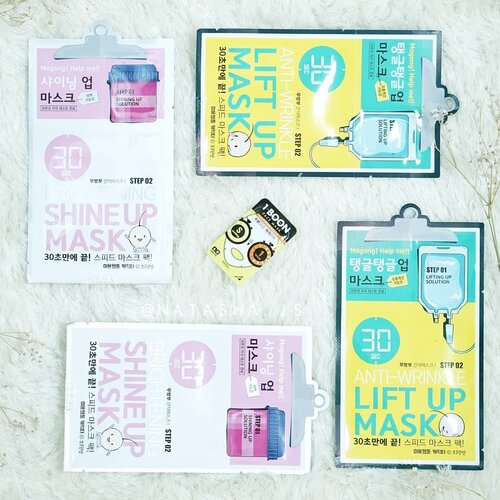 Here is the promised review!
.
💖 Brightening Shine Up Mask
This is the one I used on my previous video. Both of the 30s masks actually consists of essence and dry mask sheet. So basically the concept is helping the essence absorbs better to the skin with the help of the mask sheet. I love how it only takes a lil bit of my time to pamper my skin with this. I didn't have any high expectation for this, but after using it, I think it's pretty nice. My skin feels supple and a bit brighter afterwards.
.
💚 Anti-Wrinkle Lift Up Mask
Well, I don't have any wrinkle currently so I can't really say much about this one. All I can say is that this makes my skin pretty moisturized afterwards. Oh and btw, both of these 30s masks' essences have thick textures. Supposedly, I don't have to wash it afterwards but I prefer to.
.
💛 1 Boon Face Mask Soothing Cream
It's a multi-function cream. You can use this as a sleeping mask or you can use it as a quick 1 minute mask. It has like a thick kinda-creamy gel texture. Put it on the refrigerator beforehand and you can enjoy a cooling self-pampering session. It soothed my skin pretty well during the winter season and smells really nice!
.
I don't think they have Instagram so check out their website
www.ramosu.com
for more information 😉
.
.
#NatashaJS
#NatashaJSreview
#endorseNatashaJS
#VioletBrush
.
.
.
.
.
.
.
.
.
.
.
.
.
.
@indobeautysquad @beautiesquad @indobeautyblogger @tampilcantik @beautybloggerindonesia @bloggermafia
#skincare
#korean
#mask
#mua
#undiscoveredmua
#indonesian
#ivgbeauty
#clozetteid
#indobeautygram
#tipscantik
#ramosu
#indobeautysquad
#blogger
#beauty
#ggrep
#likes
#review
#bloggerbabes
#follow
#bloggermafia
#셀스타그램 #라모수 #뷰티블로거 #좋아요 #스킨케어
+ View more details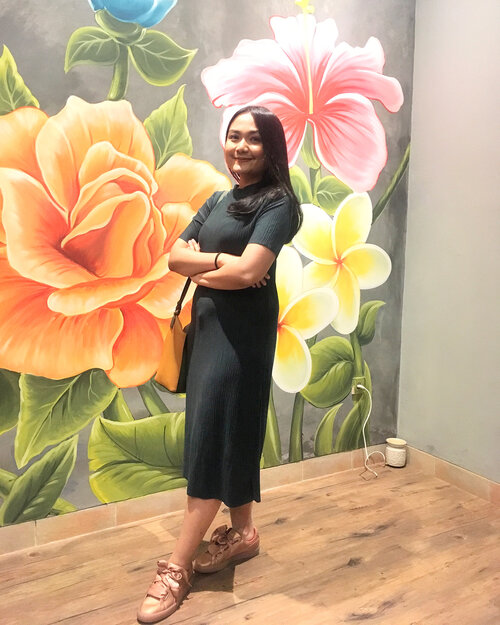 + View more details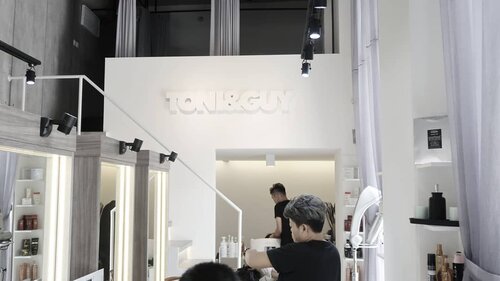 Want to have a new look to welcome 2018 or you just want to give yourself a self-pampering treatment to close this year?
We happily announce that TONI&GUY has opened a new branch in Colony 6 Kemang.
#clozettecrew
have tried the @kerastase_official treatment there and we absolutely love it!
To mark the opening of @toniandguykemang, they have a special discount up to 50% for various services until 31 December 2017.
#ClozetteID
#Beauty
#HairTreatment

+ View more details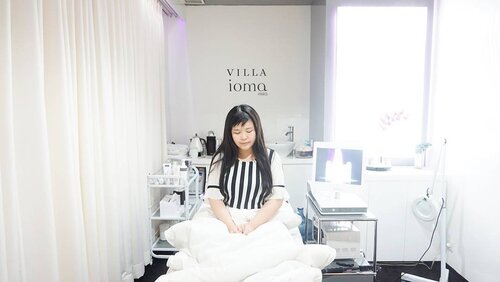 + View more details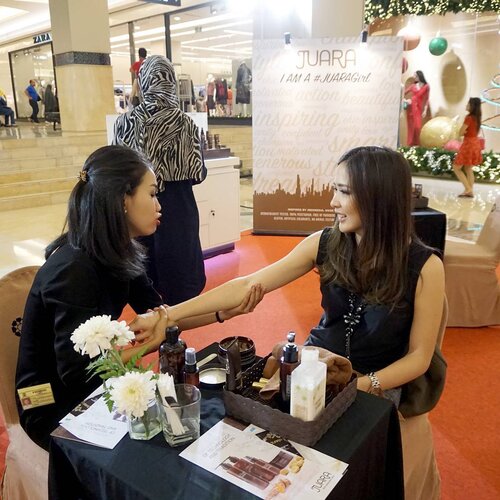 Mini self-pampering sesh on a sunday, trying out the signature hand massage from @juaragirlid using Candlenut Body Polish and Body Creme. .
.
My fave is the Candlenut Body Polish which is a soap-free exfoliator (ga usah bilas)! Can feel the patchy skin on my elbow getting softer already ✨✨
.
.
Thank you @juaraskincare @juaragirlid @clozetteid for the experience!

+ View more details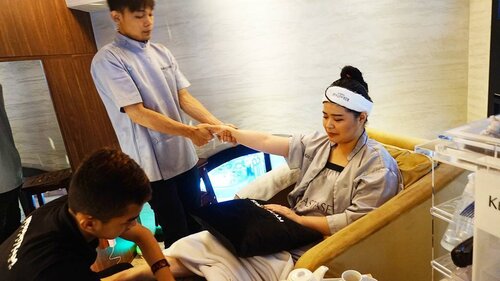 Jadi minggu lalu aku mencoba salah satu treatment eksklusif di @irwanteamhairdesign Lippo Mall Puri yang baru buka sekitar 1 bulan yang lalu yaitu Kerastase Scalp Rejuvenating Ritual
Untuk semua scalp/hair ritual Kerastase tempatnya terpisah di lantai 2 dan aku suka banget karena tempatnya cozy & you will never feel you're still in shopping mall karena berasa tenang banget
Begitu sampai scalp & kondisi rambutku dicek dan karena masalah rambutku rontok aku disarankan untuk mencoba Scalp Rejuvenating Ritual untuk mengurangi minyak berlebih yang menyebabkan rambutku rontok
Setelah pengaplikasian lalu kepalaku dipijat menggunakan alat & dimassage *duh enak banget*
Terus disediakan juga tea yang bisa aku pilih * aku pilih peppermint!*
Sambil menunggu scalpnya jadi dimassage dan bisa pilih massage oil jadi emang sambil relax karena back+hand+foot massage & rambutku di-steam agak benar" menyerap
Dibilas & keramas 2x + conditioner semuanya menggunakan produk Kerastase dan dikeringin deh
Suka bangett karena emang bener" self pampering yang gak cuma ngerawat rambut tapi juga relax *feel like a princess gitu*
Must try buat yang ingin treatment memperbaiki masalah scalp & rambut tapi juga sambil memanjakan diri 💕
#irwanteam
#hair
#hairtreatment
#kerastase
#kerastaseid
#selfpampering
#scalp
#salon
#lynebeauty
#wonderfullyn
#clozetteid
#ClozetteAmbassador
#clozetteidxirwanteamreview
#뷰티 #뷰티블로거 #뷰티크리에이터 #블로거 #머리 #헤어트리트먼트
#beautybloggerindonesia
#bloggerlife
#bblogger
#indonesiabeautyblogger
+ View more details

loading ...
Back To Top