loading...
Search
111 RESULTS FOR SENSITIVESKIN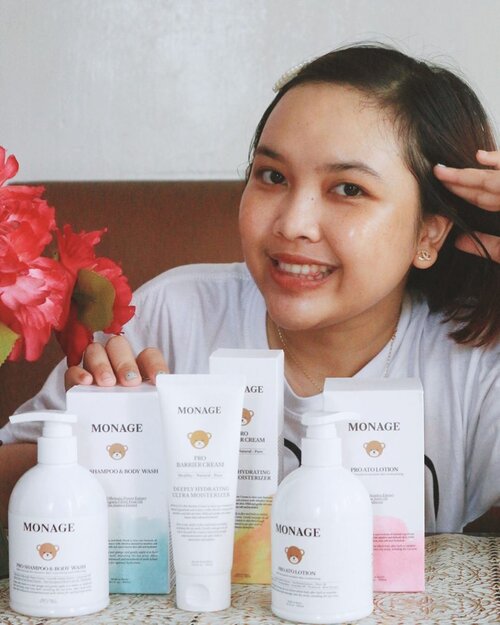 These past months I am starting to simplify my skincare routine and I found this vegan friendly skincare brand. Monage is a Korean cruelty-free beauty brand that focus on natural ingredients and their cosmetics do not contain any artificial fragrances, preservatives, mineral oils, etc. All their product can be used for babies to pregnant mothers to be and promise to deliver sensitive-skin friendly hypoallergenic treatments
#srsbeauty

+ View more details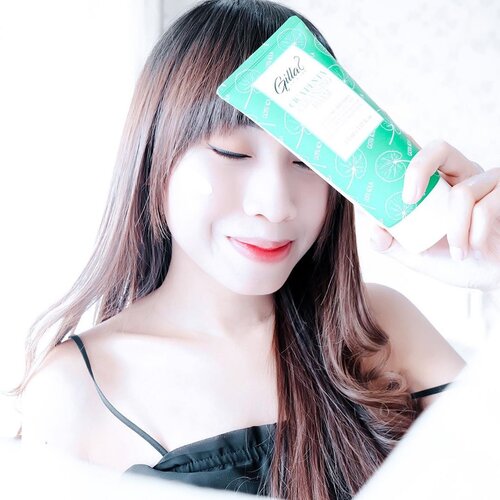 + View more details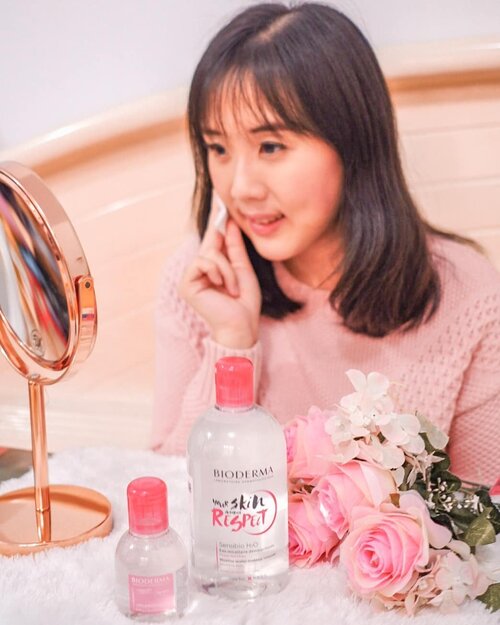 + View more details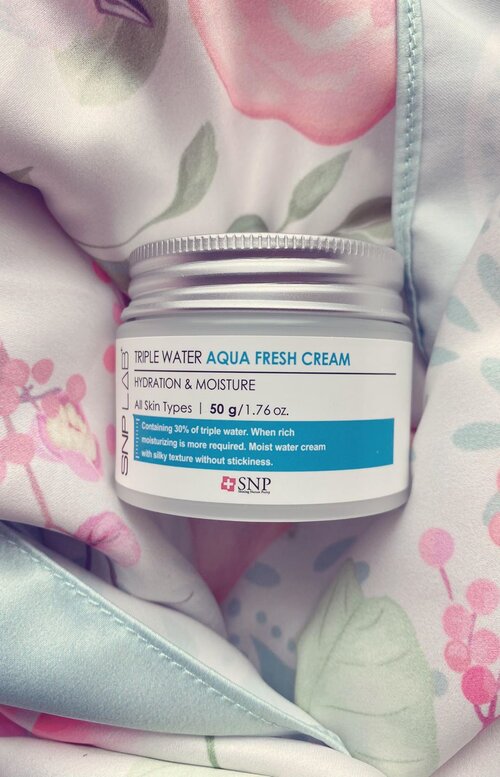 + View more details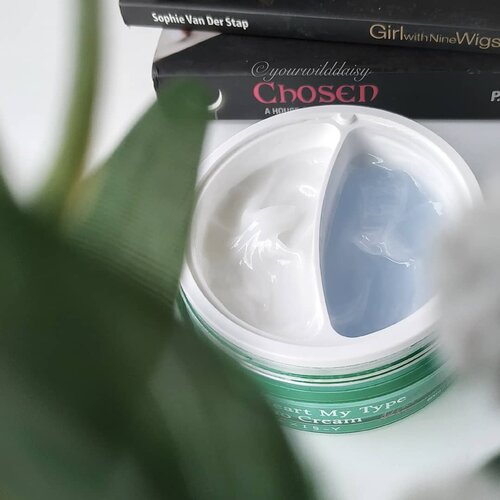 Have a nice weekend everyone ❤ how was your Valentine's day? Yesterday I only spent my time at home, no chocolate no flowers, how sad 😂 but no, I'm not sad!
.
Today I'd love to review a products that have become my favorite lately. Have you ever imagined 2 types of cream in 1 jar? it's Axis-Y Cera-Heart My Type Duo Cream. Consists of 2 types of cream for dry and oily skin areas, sounds very good for those who have combination skin right?
.
🌿 Heartleaf T-Zone Cream
This cream is formulated for oily skin areas. Contains heartleaf which hydrates oily skin. The cream color is bluish and has a gel texture, lightweight and easy to absorb. The smell is quite refreshing and soothing.
.
🌿 Ceramide U-Zone Cream
This cream is formulated for dry skin areas. Contains ceramide that nourishes dry skin. The texture of the cream is thicker than T-cream, has milky white color. Feels rich and very moisturizing.
.
Even though the name is T & U - Zone cream it doesn't mean you have to use it for T or U zone, it can be used as needed. Many people have T-zones are more oily and U-zones are drier, but in my case it's the opposite. I have drier T-zone sometimes even appears dry patches, while my U-zone is oily. So, I use U-Zone cream for my T-zone and T-Zone cream for U-zone.
.
After using it for a month I can say that this is the best cream for my combination skin! The U-Zone cream is able to deal with dry patches on my nose and chin area. While the T-Zone cream even thought has a light texture but is able to provide good hydration for my oily skin area.
.
If you have combination skin, you must try this cream!
.
.
.
Where to buy? @beautyglowing
.
.
#axisy
#axisyindonesia
#moisturizer
#combinationskin
#kbeauty
#koreanbeauty
#kskincare
#koreanskincare
#clozetteID
#bloggirlsid
#kbbvmember
#beauty
#beautyblogger
#beautyreview
#beautycommunity
#skincare
#skincarereview
#skincarecommunity
#skincareroutine
#skincarediary
#skincarelover
#glowingskin
#glowskin
#acneproneskin
#antiacne
#acne
#sensitiveskin
#acnetreatment

+ View more details
+ View more details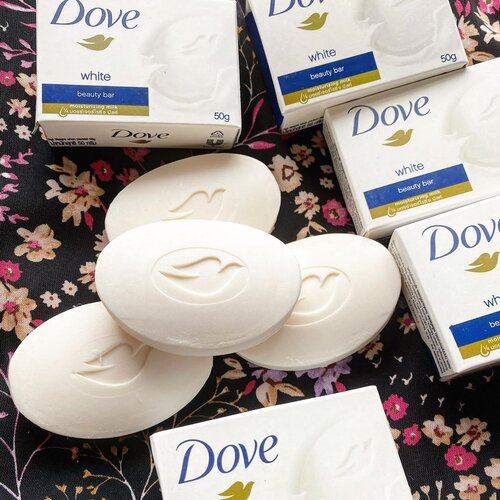 + View more details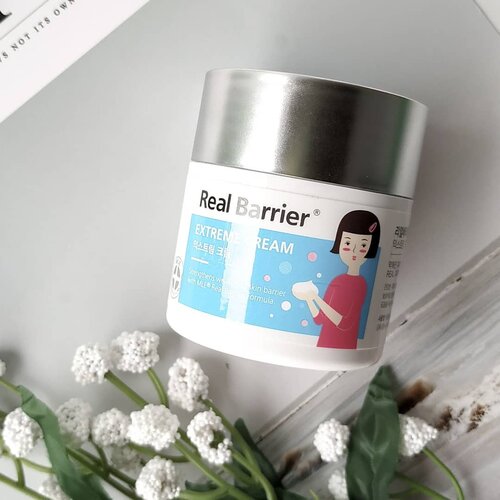 Have a beautiful sunday everyone!!
So, here the last @realbarrier product to review as a part of @stylekorean_indonesia Try Me, Review Me program.
.
While using Real Barrier Extreme Series, a lot of unexpected things keep coming, and one of the most surprising is, my sensitive acne prone & combination to oily skin love this thick balmy texture cream 😂😂😂.
.
Initially, when I opened the cream's cap I immediately underestimated, like "ewww, my skin doesn't like this kind of cream" The balmy & rich texture will usually feel heavy on my skin. But, when I started to touch the surface of the cream it felt very soft and I started rubbing it on my face, it felt pretty comfortable, it wasn't as heavy as I had imagined. Doesn't have the citrusy or fruity scent, the scent is more refreshing there are hints of mint or lozenges.
.
This product is 50gr in size, packaged in a thick plastic jar, this is a limited edition version with an image of @isul she's so cute btw. The lid material is made like aluminum which is easily scratched if dropped or bumped.
.
With 72 hours hydration, features ceramide 9S™ & ceramide 5SP™ to provide superior hydration. Infused with 3 Calming complex to soothe irritated skin.
.
I like to use this product as a night cream, it provides excellent hydration throughout the night without being sticky and too greasy. I'm using this cream along with other Real Barrier products. When I woke up in the morning my face looked fresher, felt smooth and not too oily, indicated that my skin was hydrated through the night. During using this cream I haven't experienced clogged pores or got new acne. This cream is also very good for dealing with redness and irritated skin.
.
If you have dry skin it seems like you will really like this cream.
.
#stylekorean
#stylekorean_global
#realbarrier
#TrymeReviewme
#skincare
#dryskin
#dehydratedskin
#kbeauty
#skincareroutine
#skincarediary
#skincarelover
#skincarecommunity
#beauty
#beautycommunity
#clozetteID
#beautyblogger
#sensitiveskin
#dryskin
#skinbarrier
#koreanbeauty
#hydrating

+ View more details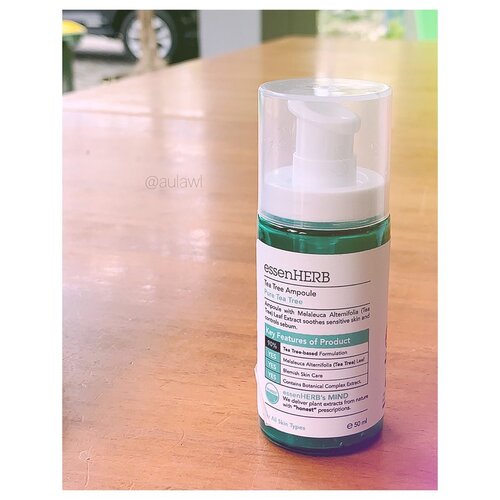 This is one of my best ampoules. EssenHerb @essenherb Tea Tree Ampoule with Pure Tea Tree.If you have sensitive skin and prone to acne, you may follow my trick. Always use ampoules with anti-irritation / anti-inflammatory properties or both that can help soothe your skin whenever your skin is sensitive, so it can reduce redness and uneven skin tone.Back to this ampoule. For those of you who have normal skin or even a "badak" (not sensitive) skin, you may not feel significant results using this kind of product.I myself, as long as I use this ampoule, don't feel any superb changes or improvements on my skin. But, as soon as I stopped using this ampoule, my skin immediately protested. Small pimples appear, stinging red, the texture becomes uneven and goes the list.So if I like this ampoule? The answer is definitely YES! I bought it at Sociolla, they're frequently discount their item, so happy hunting! 😆..
#idskincarecommunity
#ampoule
#soothing
#teatree
#awlserumrev
#awlminireview
#pkubeautyblogger
#beautybloggers
#beautyenthusiast
#essenherb
#kbeauty
#sociolla
#clozetteid
#green
#intothegloss
#fightacne
#byeacne
#sensitiveskin
+ View more details

loading ...
Back To Top