loading...
Search
92 RESULTS FOR SHIFT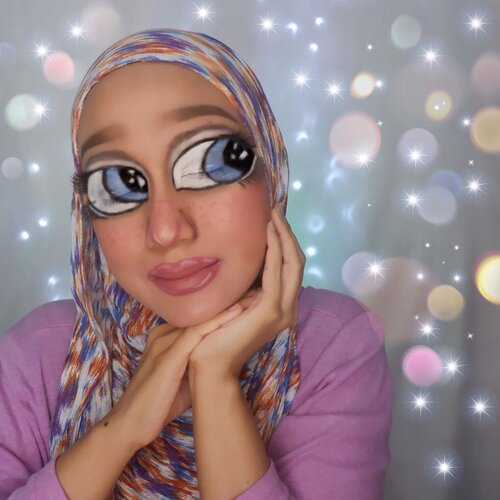 KAPAN MASUK?⠀⠀Geenggss make up ini asli susah buat aku. Belum bisa halus hasil akhirnya 😖. Jadi minta apresiasi sebanyak-banyaknya yaaa 😁🤪😘⠀⠀Hhmmmm tahun ajaran baru akan dimulai tanggal 13 Juli. Sempat ada wacana sekolah krucils akan mulai berjalan offline dan online dengan pembagian shift per nomer absen.⠀⠀Tapi melihat perkembangan sekarang yang kayaknya belum ada penurunan, kok aku jadi was was ya. Yaaa meskipun belum ada info lebih lanjut keputusan akhirnya seperti apa.⠀⠀Kalian yang kuliah atau yang sudah punya anak, gimana nih? Kapan mulai masuk kelas?⠀⠀
#clozetteid
#wianmainbrush
#makeupnyabundawian
#makeupart
#makeupfacepainting
#makeupenthusiast
+ View more details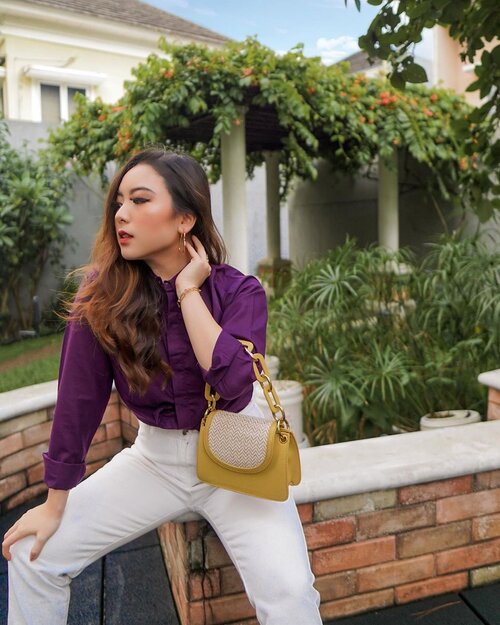 + View more details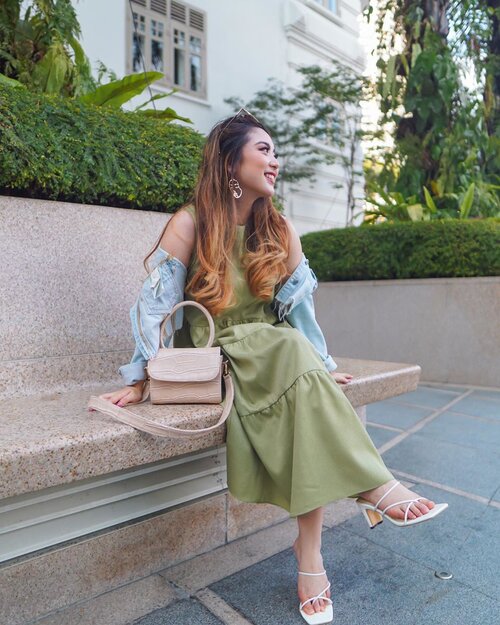 + View more details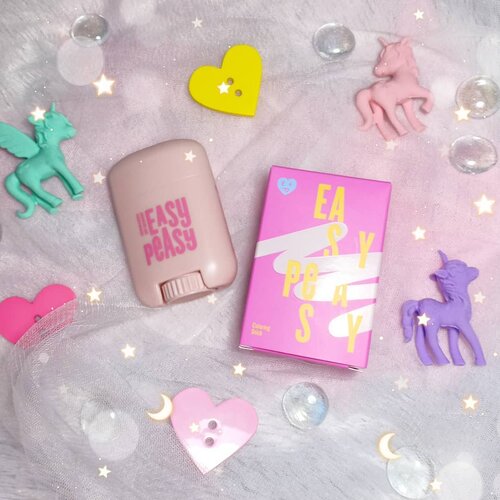 Details and swatches of @easypeasy_cosmetics for the shade Pink Tiles.It looks very neon and bright on the stick but once your apply and blend, it's actually a sweet but not loud bubble gum pink, the intensity can be build but if you apply softly, the result is pretty subtle.As i am a pretty extra person, i had to use a few other complimenting pink shades on my eyelids for the end result and Pink Tiles is way too pale for the lips so i added a brighter pink in the center so look less pale.Formula wise, it's definitely wearable on the eyes, cheeks and blush and it feels totally comfortable. It has a smooth, velvety, powdery finish so it doesn't shift or move easily and it also doesn't make my skin feels greasy (which is my concern with cream/stick type of products as i have oily skin). Very cute, travel friendly, easy to use, easy to blend, fun product to have, don't forget to get it only from my Charis Shop (Mindy83) or type
https://bit.ly/easypeasyMindy83
for a special price.
#charisceleb
#easypeasy
#easypeasycoloringstick
#koreanbeauty
#koreanmakeup
#ReviewwithMindy
#coloringstick
#multipurposemakeup
#pink
#koreancosmetics
#kcosmetics
#clozetteid
#sbybeautyblogger
#beautynesiamember
#bloggerceria
#bloggerperempuan
#bbloggerid
#indonesianfemalebloggers
#review
#influencer
#beautyinfluencer
#SURABAYABEAUTYBLOGGER
#endorsement
#endorsementid
#endorsersby
#kawaiiaesthetic
#openendorsement
#beautysocietyid
#itsbeautycommunity
+ View more details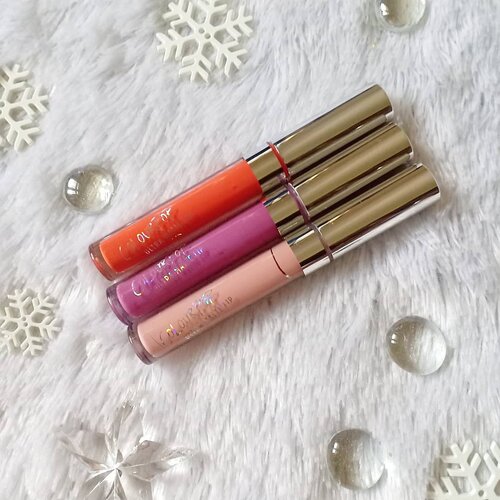 Colourpop, one of the fastest growing affordable and trendy internet based makeup brands in the market right now - well known and loved by the beauty community, but actually i haven't had too much experiences with them (i have a few of their Lippie Stix and i bought an eyeshadow palette that i haven't touched) mainly because they are not very accessible here and also most local OS that stocks them jacks up their prices like crazy.
BUT if you are interested to try out Colourpop (especially their Ultra Matte Lip) then make sure you check out @kumurabeauty as they have the lowest prices of these products and even have bundles of three like this one for 60K, which is insane!
I think their Ultra Matte Lip is very famous (and among the firsts in the matte lip cream scene) so i'm pretty stoked to finally be able to try them in three shades : Vice, Privacy Please and Pacific.
What do i think of them? I think they are alright but nothing too special. They have a thicker, denser texture whereas i prefer a lighter, thinner lip creams which you can build up. The pigmentation is good, but for very light shades like Vice, it is hard to apply evenly as it keeps on bunching up and shifting, but i have no problems with Pacific and Privacy Please.
Colorpop does have crazy array of shades to choose from so that's definitely a plus (although i seriously cannot use Vice on its own and Pacific is also way too bright for my taste) for the adventurous make up lovers and for the (original) price (and Kumura's price) it's a pretty good bargain.
If you want to try out Colorpop Ultra Lip Matte, make sure you get them at Kumura (and look out for bundles!) To get the best prices - will share lip swatches in the next post!
#reviewwithMindy
#kumurabeauty
#colorpop
#colorpopcosmetics
#lipcreamreview
#ultramattelip
#colorpoplipmatte
#clozetteid
#sbybeautyblogger
#beautynesiamember
#bloggerceria
#beautysocietyid
#bloggerperempuan
#bbloggerid
#indonesianfemalebloggers
#review
#lipstickaddict
#influencer
#beautyinfluencer
#SURABAYABEAUTYBLOGGER
#endorsement
#endorsementid
#endorsersby
#openendorsement
#lipcreammatte
#itsbeautycommunity
#makeup
#makeupaddict
#makeupjunkie
#ilovemakeup
+ View more details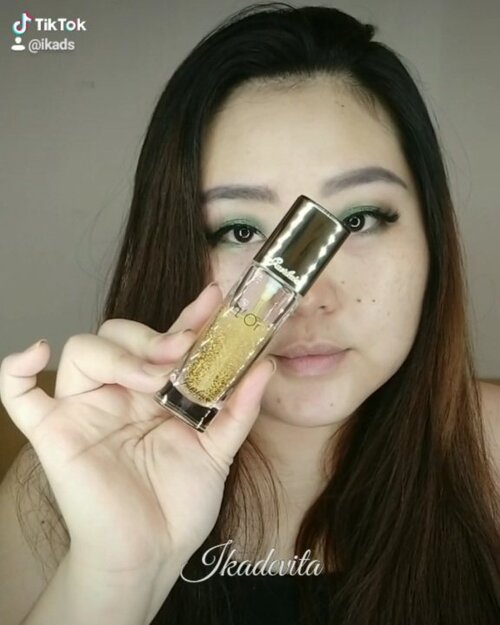 + View more details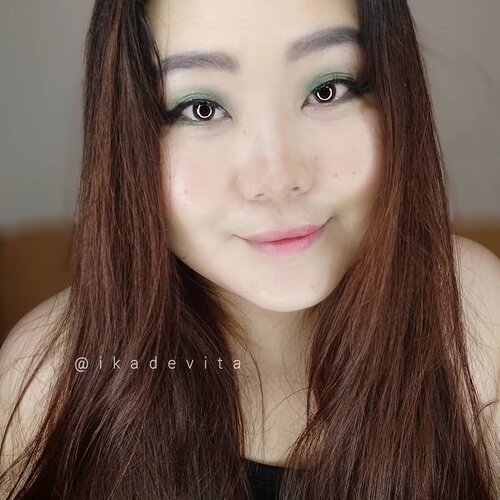 + View more details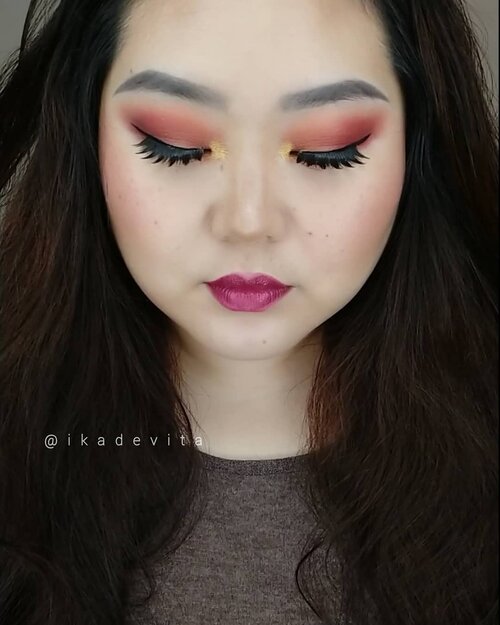 Selamat sore teman-teman. Gimana puasanya hari ini? Semoga semua lancar yahh 🙏
.
.
Mau evaluasi make up pakai @focallurebeautyid Everchanging Tropical Vacation palette minggu lalu yang ternyata banyak yang suka paletnya. Masih perlu banyak belajar ngeblending dan nyamain eyeshadow kanan kiri. Semoga kalian mau terus menemani proses belajarku ini ya 🙏. . .
Products used in this pic:
@mobcosmetic Pro Brow Matic "Charcoal"
@maybelline Fit Me Concealer "Fair"
@wardahbeauty Aqua Lash Mascara
@id.oriflame THE One Stylo Eye Liner black
Colourbox Pencil Liner . . Giordani Gold Youthful Radiance Elixir Primer
@rosyrosa.indonesia Make Up Sponge
@oriflame Giordani Gold Long Wear Mineral Foundation "Light Ivory"
@byscosmetics
Creme Blush Palette "Petal Pathway"
@sephoraidn 8Hr Matifying Pressed Powder
@sephora Beauty Amplifier
@urbandecaycosmetics
Naked Skin Shapeshifter "Light Medium Shift"
@wardahbeauty Blush On C
@sephoraaus Rouge Matte "Rebel Chic"
. . .
#beautyrangers
#clozetteid
#clozetteco
#beautycrush
#getitbeauty
#뷰티스타그램 #뷰티
#beautygoersid
#makeup
#beauty
#instamakeup
#인스타메이크업 #인스타뷰티 #메이크업
#makeuplover
#💋 #👄 #💄 #메이크업그램 #메이크업스타그램 #👁 #👀
#rangerratjun
#focallurebeautyid
+ View more details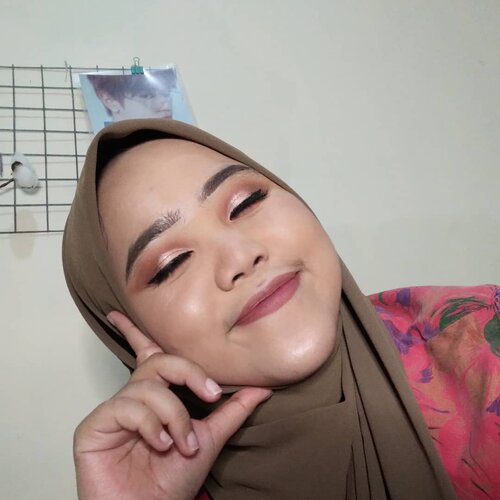 Gimana PSBB hari pertamanya warga Bandung Raya?? Yang masih harus shift kerja di kantor, semangat ya. Yang harus belanja ke pasar buat nyiapin menu sahur, semangat ya. Yang bosen di rumah aja, semangat ya. Sekarang mah turutin pemerintah aja, jangan ngeyel plis.Btw itu tyong ngintip :3
#Clozetteid
#makeup
+ View more details

loading ...
Back To Top