loading...
Search
43 RESULTS FOR SHORTJEANS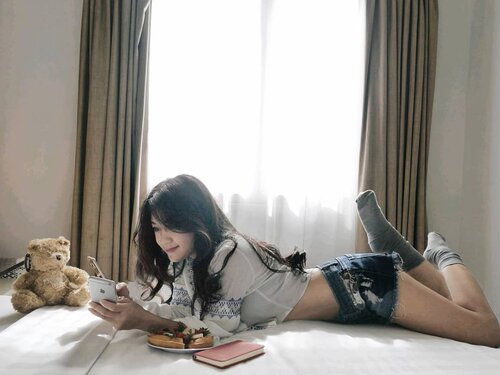 NGE-BLOG MASIH SANGAT MENJUAL. What do you see? This is me, when I do blogging. Ya, saya nge-blog banyakan cuman pake smartphone, ga pake laptop, kecuali buat upload videonya. Hehe.😉
.
Banyak blogger yang sudah pensiun karena tergulung YouTube dan Instagram, padahal...kenyataannya...justru blog saya makin laris manis. Bisa kelelahan kalau semua job blogging diterima. Apalagi kalau blog kamu SEO-nya bagus.
.
Sejujurnya saya kurang paham teori SEO, hanya pake logika aja. Selalu fokus di konten aja. Tapi ternyata tiap dikasih target SEO/harus di page 1-3 google search, ya selalu tercapai, bahkan di page 1, ngalahin media-media besar. Itulah kenapa saya masih fokus setia sebagai blogger. Twitter tempat saya keluarin unek-unek harian. Instagram adalah tempat saya bersenang-senang. Blog adalah persatuannya.
.
Selamat Hari Blog Nasional 2019, teman-teman blogger 😻
Jangan minder, jangan patah semangat ya sama seleb socmed lainnya. Orang masih cari segala sesuatu via Google, kok. Yang penting tingkatin ilmunya, dan jangan sekadar SEO, tapi juga tingkat kualitas tulisannya. 👌😉
.
#haribloggernasional
#blogger
#bloggerlife
#lifestyleblogger
#girl
#shortjeans
#clozetteid
#writer
#smartphone
#apple
+ View more details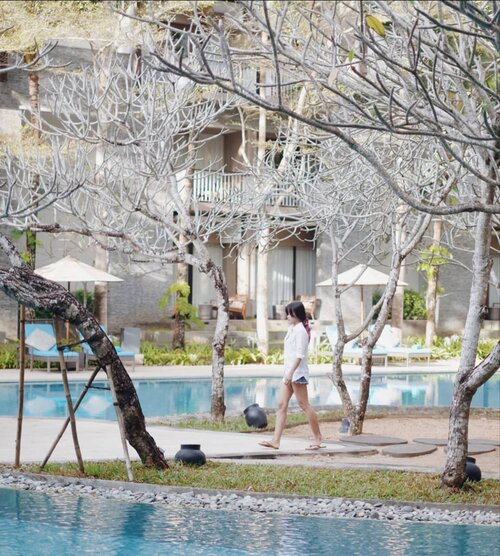 + View more details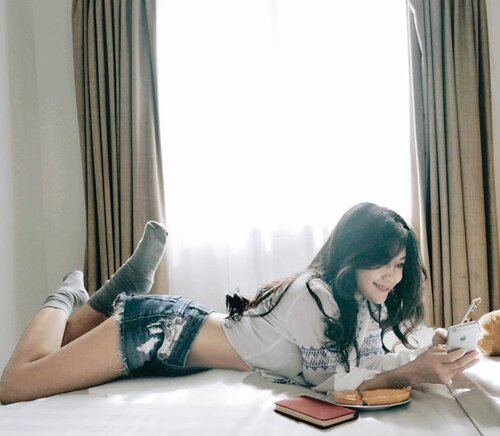 The way I play social media:
* saya nge-love-in postingan semua❤️, asal nggak terlalu jelek fotonya or caption-nya (saya menghargai usaha orang, kok). Asal nggak ngiklan terus juga. Butuh hiburan jugak followernya.
So, nge-love-in terus bukan karena saya naksir kamu ya (khusus buat yang cowok, jangan ge-er ya..or..yang cewek jangan cemburu) walaupun mungkin ada yang bener-bener karena kagum, ada juga satu yang saya love pake hati. Tsaahh~
.
* Saya sering interaksi (komen) terutama..akun kucing 🤣. Maklum, pengen adopsi kucing, tapi gitu saya pergi, selalu dibuang nyokap.😭 So I adopt them online biar nggak kehilangan berkali-kali😅
Ya, saya sering komen, kecuali kalo komen saya dihapus lebih dari sekali..means..it's time for me to go..you don't deserve me. Sekali lagi, jangan ge-er ya.
.
* Kadang saya balas DM (sering). Kecuali DM "bisa BO ga"? Yang ini saya cuekin or kalo lagi pengen ngomel, saya jadikan sansak.😡
Or kenalan lebih, sementara ga jelas siapa (bukan teman dari teman dekat).
Saya gak nyari euy.
.
* Kadang saya hapus postingan hanya karena...kok feed gue ga rapii..dan ini hanya pandangan pribadi untuk kepentingan mata saya🤣 karena Instagram itu semacam album, jadi kalo mata ga enak ngeliatnya, warnanya berantakan, saya hapus, kecuali..iklan 😜. Bukan OCD, tapi agak begitu.😛
.
Kalo di twitter itu lebih saya apa adanya. Asal jeplak. 😂
Dan saya lebih hargai mereka yang sering ngeritwit postingan orang, daripada posting video orang yang udah jelas sumbernya dari mana tapi ga dikasih credit, hanya demi engagement. 😑
Sila temen-temen yang biarkan fotonya diposting orang tanpa credit, kalo saya sih ga mau ini jadi kebiasaan/budaya!
.
How's yours?
.
#socialmedia
#mediasosial
#girl
#pictureoftheday
#smartphone
#iphone
#apple
#gadget
#lifestyle
#shortjeans
#short
#clozetteid
#myrules
#happymonday
+ View more details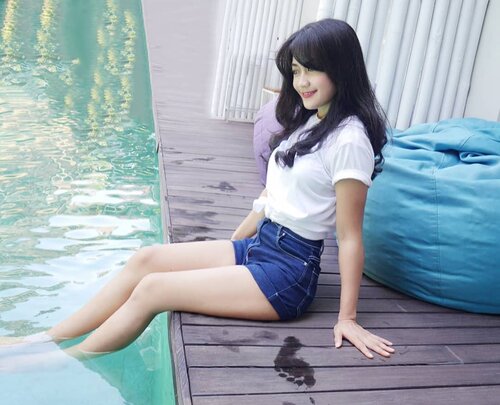 + View more details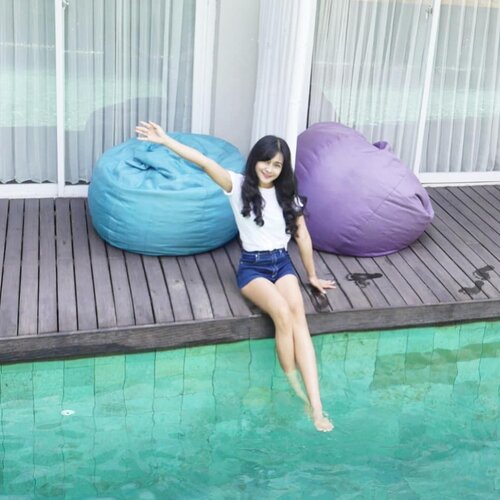 + View more details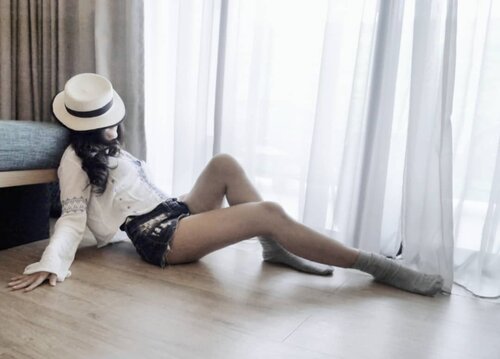 + View more details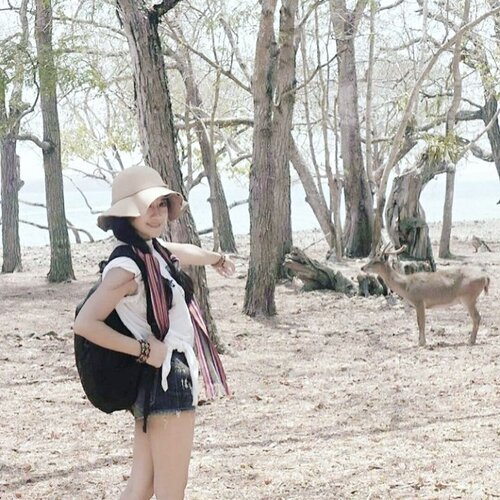 Gisele my belle🎶The double trouble.💪Traveling itu semacam terapi buat saya. Masih ingat dulu meninggalkan pekerjaan di Jakarta, lalu traveling untuk sembuhkan sakit, dan keterusan sampai sekarang, hingga jadi hobi, passion, dan mata pencaharian baru.So, the
#wonderfulbenefitsoftraveling
this time is about...that you can enjoy life like never before!At least once in your life, you should leave everything on pause and go somewhere, anywhere. Traveling should be your answer. In every corner of the world, there is excitement waiting for you. It is simply a matter of sticking your head out and going for it.💪About the place: This is the end of Komodo's tracking! 💪😍Komodo National Park is located in the center of the Indonesian archipelago, between the islands of Sumbawa and Flores.
#deer
#komodo
#island
#Indonesia
#komodonationalpark
#Park
#tracking
#heritage
#wonderfulIndonesia
#pesonaIndonesia
#traveling
#travel
#traveler
#summer
#nature
#naturelovers
#lifestyle
#outdoor
#2Mirhamfaridhcom
#akangbolangXavillabali
@irhamfaridh @avillabali
#ootd
#sotd
#shortjeans
#hat
#tshirt
#travelinstyle
#clozetteambassador
#clozetteID
+ View more details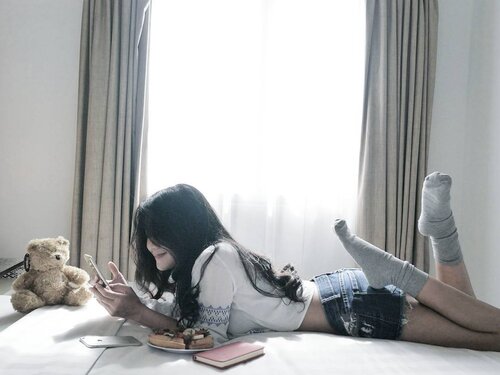 + View more details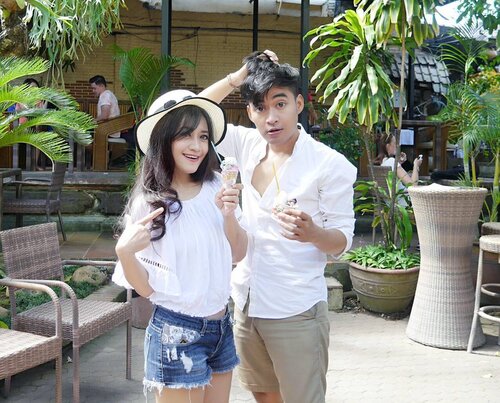 + View more details

loading ...
Back To Top