loading...
Search
15 RESULTS FOR SHORTPANTS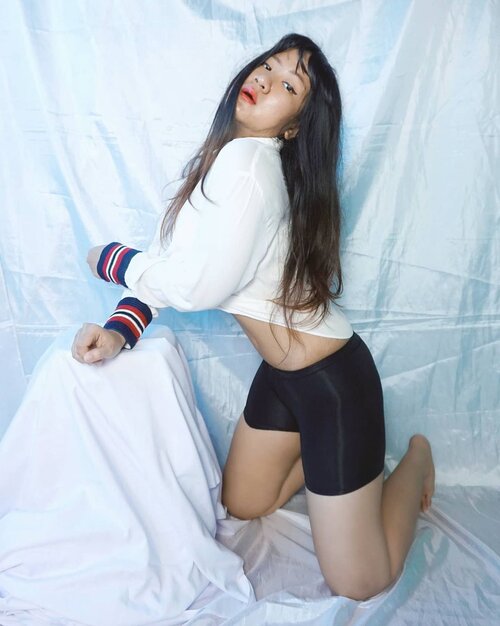 Aku type kulit sensitif banget tak hanya dibagian wajah aja tapi sampai dengan ke tubuh dan untuk memilih pakaian, aku selektif banget bila tak cocok dengan bahan dri pakaian, badan aku jadi gatal saat digunakan apalagi durasi pemakaian waktu lama , sekalian juga aku mau sharing pilihan panty yang aku gunakan. Mungkin diantara kalian pernah merasakan hal sama dengan aku seperti pengalamanku tsb. Rekomendasi pilihanku yang sudah, aku gunakan hampir setahun ini dan rekomendasiku Panty / shortpants dari @sorella.id_Short story:Mungkin awalnya aku membeli ini karna random dan ingin menganti short pants aku sebelumnya lalu aku coba dan gunakan sehari-hari dan menurut ku rekomendasi score 4/5 karna✔️ ga bikin kulit aku jadi gatal terutama diarea pinggulku, ✔️dan dalam pemakaian waktu panjang pun tidak membuat sesak pada paha, ✔️bahannya elastis dan mengikuti tubuh sehingga tdk membuat lipatan pada area paha , ✔️ketika digunakan nya pun nyaman tanpa rasa gerah apalgi jika digunakan dengan mini dress/mini skirt , pilihanku ini Microfiber Safety panty N20-31000 _Menurutku ini rekomendasi banget wajib punya ! Dan ukurannya rekomendasi apalagi yang tubuhnya berisi sperti aku juga. Semoga diantara kalian dapat juga menemukan shortpant pilihan kalian dan semoga review ini dapat membantu ya 💕 Untuk Detailnya check di slide fotoku dan kebetulan bila kalian beli di website @sorella.id ada hanya Promo menarik dan ga hanya panty saja, jika beli panty saat ini buy1get1 lho! Serta potongan harga juga jadi terjangkau banget. ...
#shortpants
#review
#like4likes
#clozetteid
#love
#fff
#lfl
#l4l
#ootd
#photography
#selfie
#셀스타그램 #강남 #일상 #소통 #좋반 #선팔 #얼스타그램 #셀카 #셀피 #좋아요반사
#likeforlikes
#likeforlike
#likeforfollow
#맞팔 #선팔하면맞팔
+ View more details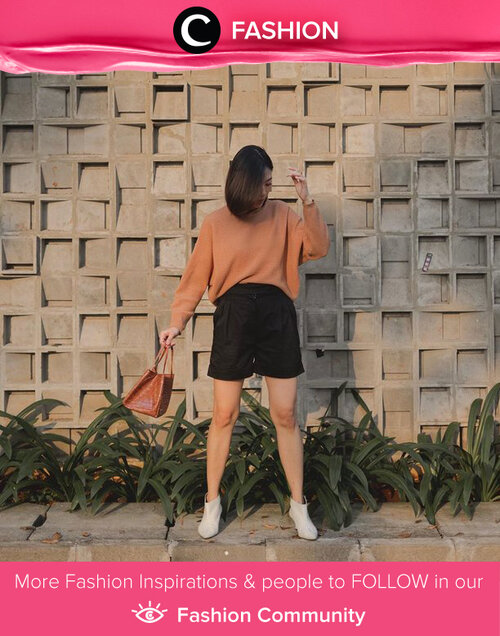 Friday in short-pants and comfy sweater, inspired by Clozette Ambassador @janejaneveroo.Simak Fashion Update ala clozetters lainnya hari ini di Fashion Community. Yuk, share outfit favorit kamu bersama Clozette.

+ View more details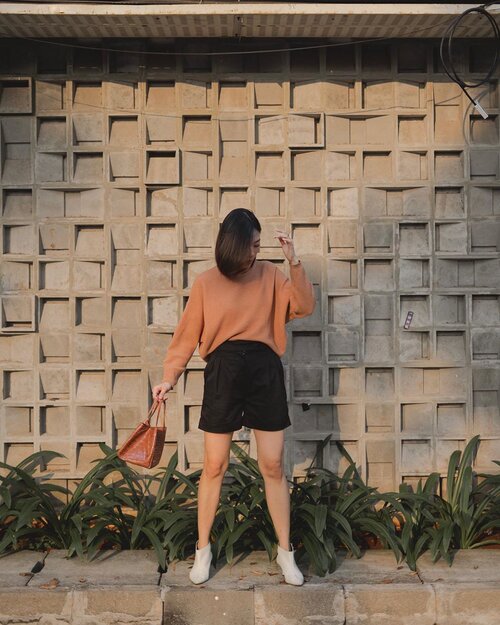 vacation dreaming with this short-pants! 🤎🖤🤎🖤 —— @caro_official.id
#iWearCaro

+ View more details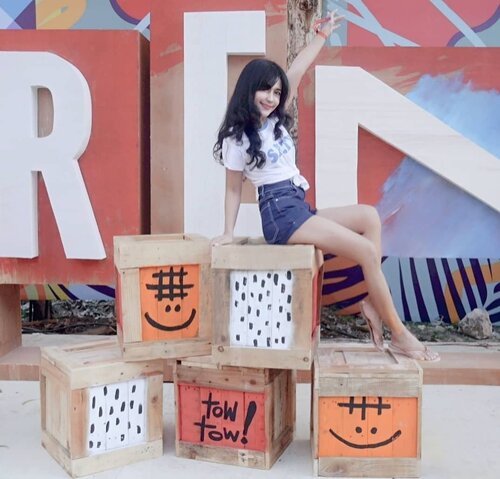 CELANA PENDEK jadi topik hits di twitter minggu ini. Kenapa? Berawal dari adanya petisi menolak iklan OL shop & blackpink karena dianggap terlalu sexy & pengaruh buruk untuk anak-anak.
Lalu ada aktivis di twitter yang protes dengan maksud membela hak perempuan supaya tidak ada kelanjutan petisi semacam, dilengkapi dengan twitpic/foto pake celana pendek, yang biasa ia kenakan saat ke mall. Menjelaskan bahwa itu seharusnya hak tiap perempuan atas tubuhnya.
.
Saya mikir.. seandainya saya yang protes, twitpic foto pake celana pendek, bukannya diritwit banyak, tapi yang ada saya dinyinyirin ibu-ibu muda di twitter! 🤣🤣
No way!
It's gonna be different, the opposite result! Petisi bakal sukses! 😂
Entah kenapa, saya sering disalahpahami ibu-ibu di socmed. Maksud saya A diartikan Z. 😅
.
Diomeli keroyokan itu 11-12 sama kejahatan pelecehan seksual akibatnya, bisa bikin trauma seumur hidup!
Sampe-sampe bikin saya trauma sama socmed. You have no idea!
.
Dan tadi ternyata juga ada ibu guru yang menyuruh si mbak aktivis jadi pelacur saja, daripada telanjang tapi tidak dibayar.
Sungguh, tidak seharusnya seorang guru dan sesama perempuan menasehati tetapi dengan kalimat yang jahat begitu. Tidak patut digugu dan ditiru :(
.
Ngomong-ngomong soal pelecehan seksual, pengesahan RUU Penghapusan Kekerasan Seksual sudah sangat mendesak. Darurat! .
Dalam KUHP, perkosaan masuk di bab tentang kesusilaan, bukan tindakan terhadap kejahatan kemanusiaan, sehingga tidak memberikan keadilan pada korban. Justru pelaku mudah membalik keadaan dengan kriminalisasi korban, contoh kasus bu Nuril & Agni UGM.
Korban sering dianggap centil/asusila. Banyak dari pelaku adalah orang terdekat korban. Trust. Seharusnya bukan tentang cara berpakaian lagi alasannya, tapi otak&hati!
Bentuk kekerasan seksual di ranah pribadi bahkan paling banyak dilakukan oleh orang terdekat yang masih memiliki hubungan darah (incest)! Lihat tabel di slide 2&3, WOW!
.
Please spread the news tentang RUU Penghapusan Kekerasan Seksual ini. Jangan berhenti di kamu!
Pake otak, bukan insecurities.
#pelecehanseksual
#RUUPenghapusanKekerasanSeksual
#Kekerasanseksual
#sexualharassment
#shortpants
#denim
#clozetteid
+ View more details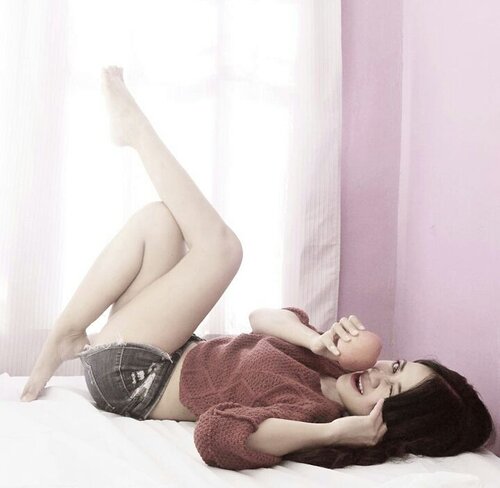 + View more details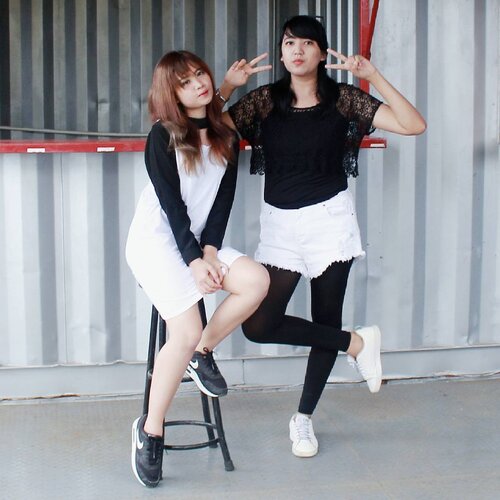 + View more details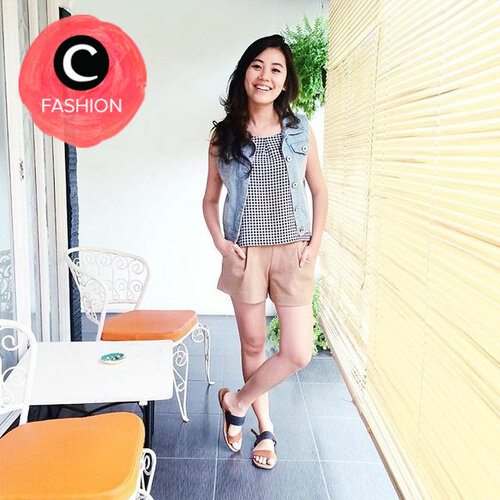 Shortpants dan rompi denim bisa menjadi paduan busana yang menarik untuk OOTD-mu! Simak Fashion Update ala clozetters lainnya hari ini, di sini.
http://bit.ly/clozettefashion
. Image shared by Clozetter: wynneprasetyo. Yuk, share outfit favorit kamu bersama Clozette.

+ View more details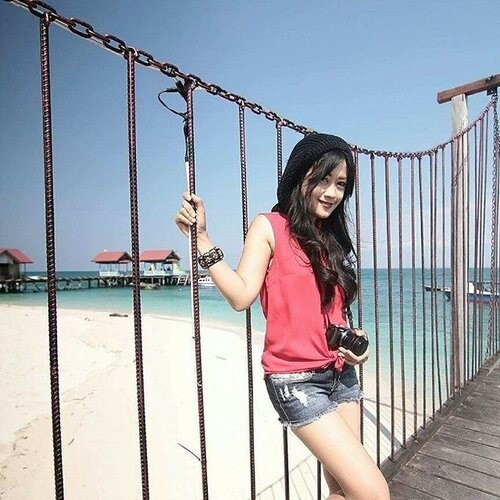 + View more details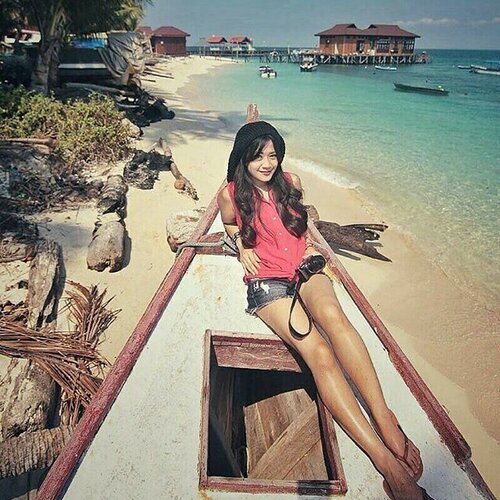 + View more details

loading ...
Back To Top