loading...
Search
4,671 RESULTS FOR SIMPLE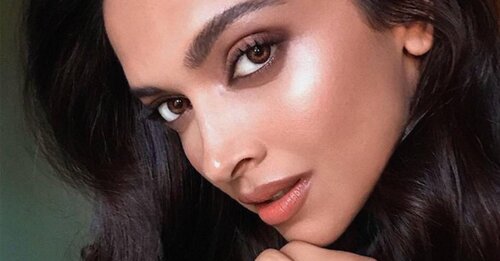 Smokin'...
Simak juga artikel menarik lainnya di Article Section pada Clozette App.

+ View more details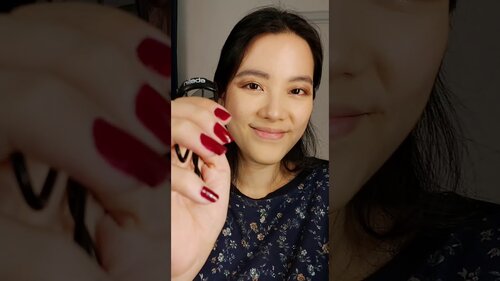 Simple Look for Everyday look - YouTube

+ View more details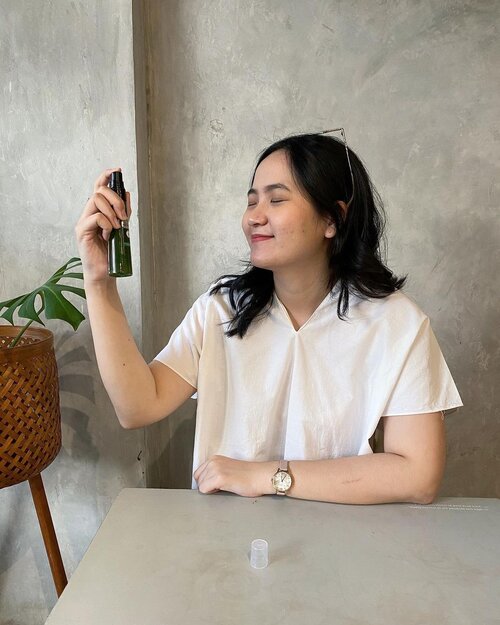 Kulit dehidrasi krn pake masker terus, kena polusi, blue light dari gadget udah jadi makanan sehari2. Solusinyaa? Skincare! Gel mist ini salah satu skincare yang paling simple & praktis. Krn dia gel, jadi waaaay more hydrating daripada yang memang air aja. Seri drops of youth ini juga dikenal bagus buat antioksidan - bisa ngatasin polusi & blue light dari gadget yang skrg bs kayak bnr2 ga lepas2! ✨Currently jd rajin bawa si jelly mist ini kemana2 hehe and its vegan! Yang mau mulai ecobeauty bisa cobain @thebodyshopindo ✨🙌🏻...
#jenntanshortreview
#collabwithjenntan
#tbsbabes
#poweredbyyou
#skincareenthusiast
#clozetteid

+ View more details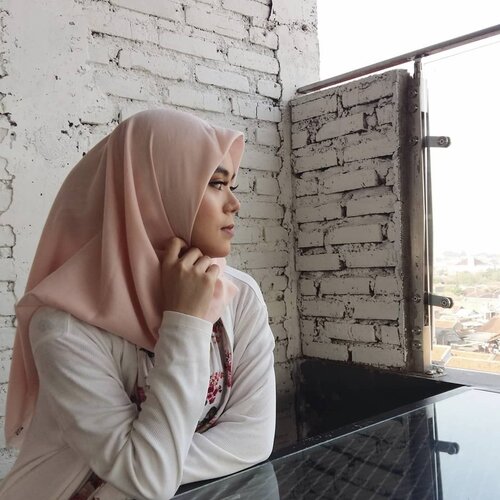 self love is a topic that means a lot to me. simple thing but has great meaning. easy to say but hard to do. self love teaches me to be grateful. Bersyukur dengan keadaan tanpa membandingkan satu sama lain, because everyone has their own self love journey. Aku jadi lebih mengenal diri sendiri. Mengetahui sampai mana batasan yang bisa aku lalui.. when i'm tired, rest. Take a little break and then go back. Aku baru mengenal diri sendiri akhir2 ini. What makes me happy? What i like? Is it too late to learn self love? I don't think so. Karena menurutku, self love akan selalu menjadi pelajaran dan perjalanan yang penting agar aku selalu bersyukur. Coz i love myself. Aku akan berusaha menjadi lebih baik. Terus belajar untuk mencintai diri sendiri dan be myself"어제의 나 오늘의 나 내일의 나(Yesterday's me, today's me, tomorrow's me)I'm learning how to love myself"-BTS,Answer:Love Myself-
#SelfLoveWithEsqa
#clozette
#clozetteid
+ View more details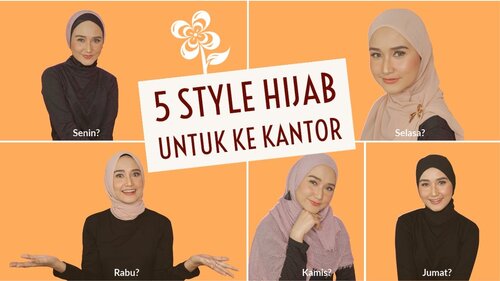 5 TUTORIAL SIMPLE HIJAB PASHMINA UNTUK KE KANTOR | RIKHA INDRIASWARI - YouTube
+ View more details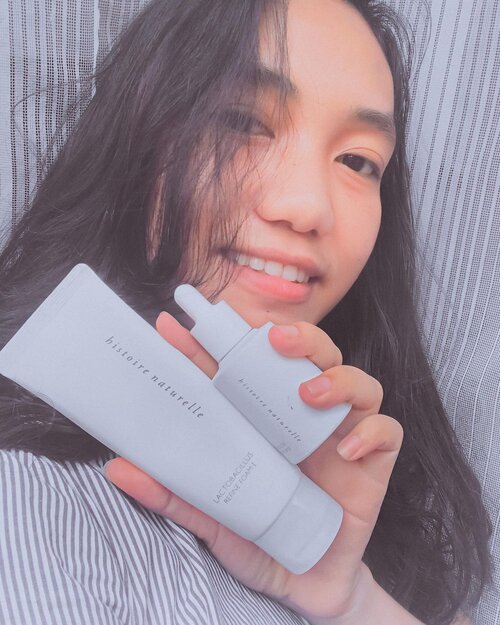 ✨🍃 𝕃𝕒𝕔𝕥𝕠𝕓𝕒𝕔𝕚𝕝𝕝𝕦𝕤 ℝ𝕖𝕗𝕚𝕟𝕖 𝔽𝕠𝕒𝕞&𝕊𝕖𝕣𝕦𝕞 - @histoirenaturelleid 🍃✨(っ◔◡◔)っ ♥pertama kali nya pake skincare dengan kandungan mikroba, notice banget kemarin sebelum pake ini jerawat ku banyak banget , dan udah pakai lewat 28 hari, saatnya review ~ ♥Histoire Naturelle menganut prinsip tanpa adiktif dan hanya menggunakan kandungan terbaik dalam produk. Semua produk menggunakan 0-esensi, 0- warna buatan, 0-minyak mineral, 0-pengawet tradisional. Sehingga aman untuk digunakan semua jenis kulit dan aman untuk ibu hamil. Vegan friendly dan cruelty free.Kita kupas 1/1 yuk❤️🍀Lactobacillus Refine FoamPackaging nya tube seperti biasa, namun ini terkesan mewah karena warnanya full putih, jadi lebih cakep, dan simple .Tesktur nya ASLI SUPER LEMBUT ! Wagelaseh, ini foam terlembut yang pernah ku coba , sesuka itu kalau udah pakai ini, meskipun agak pedih di mataku, tapi untuk tesktur dan aroma aku SUKA BANGET !🍀Lactobacillus Refine Serum Packaging nya botol, aplikator unik dan panjang , di ujung nya sedikit bengkok gitu, jadi lebih gampang di pakai .Tesktur nya ga terlalu cair dan kental, cepat meresap, sedikit lengket dalam beberapa detik pertama setelah kerasa nyaman .Awal mula pakai sampai 2 minggu, di kulit ku ga kerasa pengaruh apa2, mungkin perubahan nya sedikit tapi ga keliatan, ternyata di minggu ketiga dan keempat, justru ini penyelamat banget untuk jerawat ku yang kemarin sempat meradang, ternyata karena mmg keefektifitasan nya ini di hari ke 28, kulitku jadi cukup lembab dan terhidrasi, jerawat lebih terkontrol, dan ga ada lagi minyak berlebih, mata panda juga berkurang, intinya kulitku jadi lebih sehat.
#nmprobioticskincare
#reviewbynm
#sotd
#skincarejunkie
#beautytalk
#skincarehoarder
#treatyourskin
#skinstagram
#textureshot
#tekstureshot
#reviewindonesia
#skincareindonesia
#skincarecommunity
#clozetteid
#clozette
#HistoireNaturelleID
#28DayswithHN

+ View more details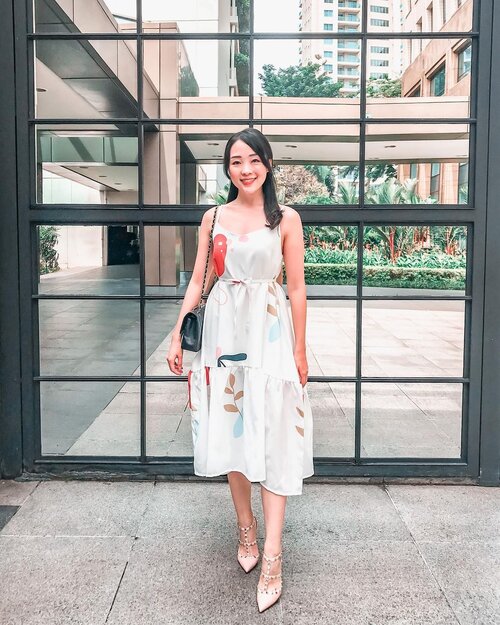 + View more details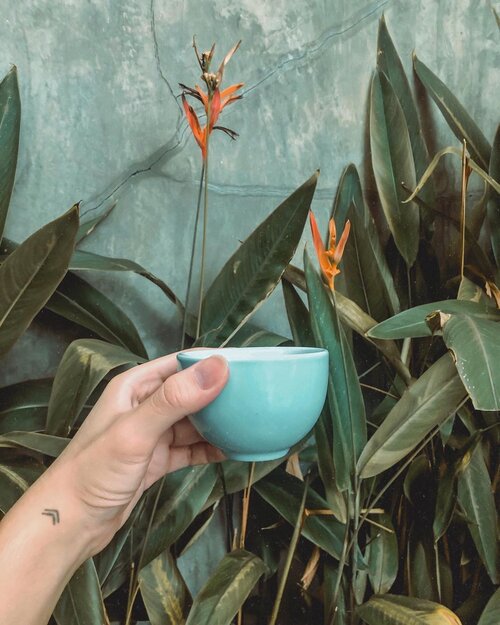 + View more details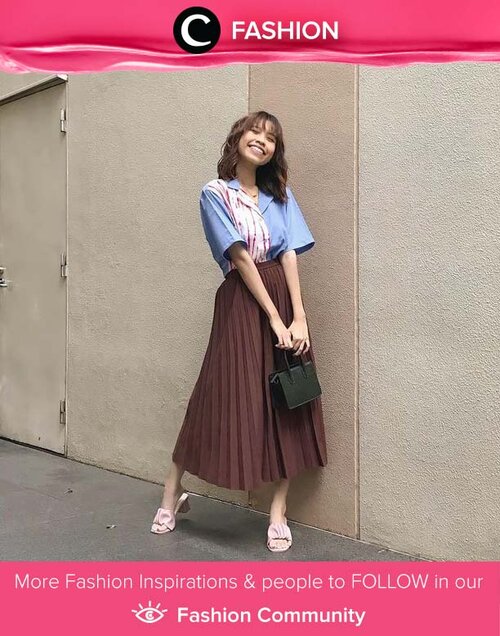 Simple yet playful, Clozetter @isnadani wears many colors for her relaxed look. Simak Fashion Update ala clozetters lainnya hari ini di Fashion Community. Yuk, share outfit favorit kamu bersama Clozette.

+ View more details

loading ...
Back To Top